Everything You Should Know About Car Tires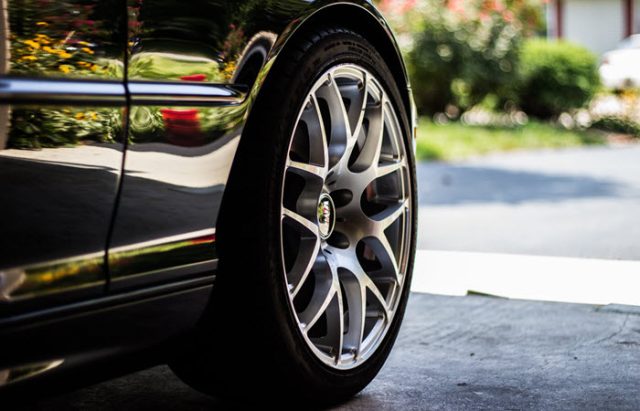 Nobody wants to replace their tires. It costs a good chunk of money, and there's nothing sexy about the purchase. At best, you're ensuring that your car stays safe to drive. At worst, you're experimenting with new tires that don't work out too well.
That said, replacing your tires is inevitable. Even if you don't do much driving, you'll need to replace them eventually.
So how do you know which ones to buy? And how do you know when it's finally time to pull the trigger?
We've answered some of the most common questions about car tires. From when to change them to what type of tires you need, we've got you covered.
When to Replace Your Tires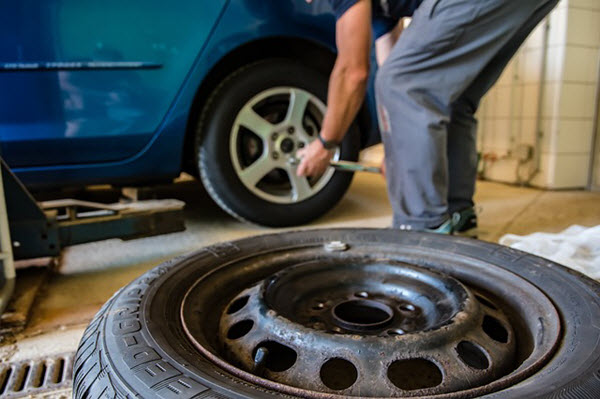 To begin with, let's take a look at how you'll know it's time for a new set of tires.
Most manufacturers recommend changing tires at least every six years. This may seem like a long time, and it is. Most tires will wear out much faster. Six years is more or less their maximum lifespan, though. Rubber wears out over time and will start to lose integrity after six years, even if you only drive on weekends.
Since you'll probably need to replace your tires more frequently, it's important to know when they're no longer safe to drive on. To do this, you'll need to look at two things: the tread and the sidewalls.
The tread of your tire is the ribbed outer surface that makes contact with the road. Since rubber wears down over time, tires slowly lose their tread and eventually don't have enough to grip the road.
So, how little tread is too little? A good rule of thumb is the penny test. Take an American penny and turn it upside down, then put it between the tire treads. If they cover the top of Abraham Lincoln's head, you're safe to drive. If you can see the top of Honest Abe's head, your tread is dangerously low and you need new tires.
The sidewalls of your tire can also become damaged. Although they don't make contact with the road and don't wear down, they can suffer from dry rot, or become damaged if you kiss the curb while taking a corner too tight.
It's a good idea to inspect your sidewalls at least once a month. Look for cracks or gouges. If there's a crack or a gouge that cuts deep enough to show anything other than rubber, you're at risk of a blowout. Replace your tires as soon as possible.
See Also: Basic Car Repair Everyone Should Know
How to Choose The Right Tires For Your Car
So you've done your tests and it's time to throw on a new set of tires. What now?
You'll need to find the right tires for your vehicle. Since cars, trucks, and SUVs come in a variety of shapes and sizes, it should come as no surprise that there are more tire sizes than you can shake a stick at. So, how do you know which ones you need?
The easiest way is to read the sidewall of your existing tire. There, you'll see a code that looks something like this: P195/60R16. What does this mean?
In our example, P is the service description. It tells you what kind of vehicle these tires are for. P is for passenger vehicles, LT is for light trucks, ST is for trailers, and T is for temporary tires (donuts).
195 is the tire width, measured in millimeters. So an LT210 tire is a light truck tire that's 210 millimeters in width.
60 is the ratio of height to width. Higher numbers are for taller tires, which will do better in poor conditions. Lower numbers are for shorter tires, which give you better steering, handling, and mileage.
The R stands for "radial". Don't worry about that too much. These days, all tires are radial tires, so they all have an R here.
The 16 is the diameter of the rim, measured in inches. This tells you what size rim the tire will fit.
For example, an LT210/80R20 tire is a light truck tire that's 210 millimeters in width relatively tall and fits a 20-inch rim.
The other numbers on your tire will tell you the load rating, speed rating, and other features, but all of those tires will be compatible so long as the width, height to width ratio and rim diameter are correct.
Choosing The Right Tires For Conditions
Once you know what size tire you need, you'll want to choose the right tires for your driving conditions. This will depend on the time of year and where you live.
If you're fortunate enough to live somewhere without much snow, a set of summer tires will give you the best performance and mileage. On the other hand, if you live somewhere with intermittent snow, a set of all-season tires are a good balance.
If you live somewhere with lots of snow, it's a good idea to have two sets of tires: summer tires and snow tires. The snow tires will give you plenty of grip in the winter, and the summer tires will let you save gas during the warmer months.
How to Make Your Tires Last Longer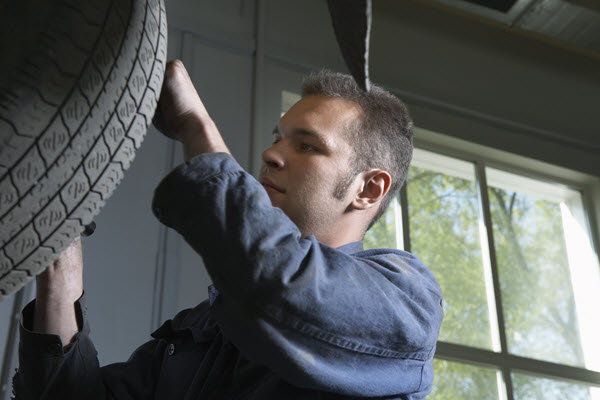 Ultimately, the only safe way to delay changing your tires is to make them last longer. Here are a few driving tips for getting the most possible miles out of your tires:
Accelerate in a straight line, not while turning. Accelerating through turns puts extra wear on the edges of your tires, which can cause them to wear out faster.
Rotate your tires regularly. This will ensure that they wear as evenly as possible. Not only will you extend their life, but you'll also prevent wobbling, which puts a strain on your suspension.
Check your tire pressure regularly. This is especially important in fall since lower temperatures can cause your tire pressure to drop. Underinflated tires don't just wear faster; they also lower your gas mileage and cause your vehicle to handle poorly.
By following these tips, you'll make your tires last as long as possible. You'll save money, time and a trip to the mechanic.
See Also: 8 Must-Have Car Features That Will Save You Money
Like this Article? Subscribe to Our Feed!