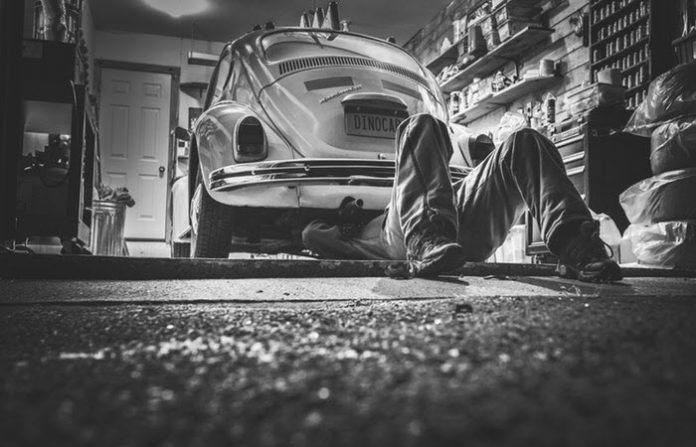 Most of us agree that car repair can be costly. Every time you take your automobile to a repair shop, you are forced to part with some amount of money.
There are different categories of car repairs. Major repairs need to be handled by people who are well-trained in handling various issues that affect cars. The other category is the minor repairs. Although you can seek the services of a mechanic, you can do most of them on your own.
Here are some of the basic car repairs that you can handle to save money.
Oil ensures that your car engine operates smoothly and lasts for long. As a car owner, you need to check the oil levels of your car on a regular basis.
You can change your car's oil without seeking help from experts. In fact, it is one of the fundamental skills that any car owner should have.
Changing your car's oil involves a few steps. First, you will need to remove the drain plug. Secondly, unscrew and empty the oil filter. After that, fix the plug into its original position, remove the filler hole cap then pour fresh oil. It's as simple as that!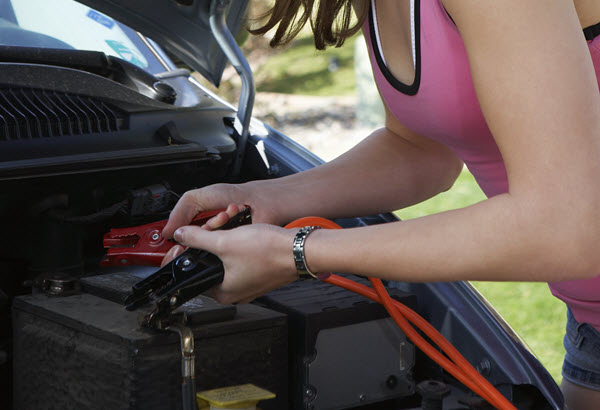 You don't need specialized training to know how to jump-start your vehicle. Any car enthusiast can do this simple task and save on the repair costs.
It is necessary to jump start the car if its battery dies. All you need is another vehicle whose battery has the same voltage as yours. The good news is that most car owners are always willing to help each other to solve this problem. The first step is to connect the jumper cables from a Samaritan's battery to yours. While doing so, ensure that both the vehicles are off.
We all know the critical role that spark plugs play in a car. These are small but essential devices found in the cylinder. They are responsible for powering your car.
Your car's spark plug can wear down once your vehicle covers a specific number of miles. Once that happens, you need to know how to fix it on your own.
Locate the exact location of the spark plug, remove the connecting wire and then remove the faulty spark plug. In its position, put the replacement then fix the plug wires to their respective positions.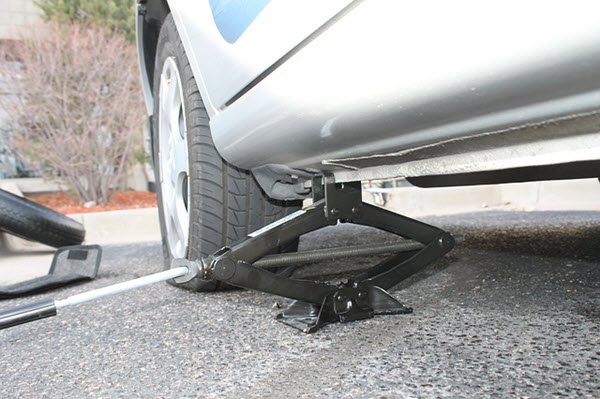 This is another necessary basic car repair practice that you need to know. Since you'll never know when and where you will have a flat tire, you need to be prepared. Changing tires is always classified under life-saving skills.
First, you will have to lift the car off the ground using a jack stand. After that, remove the lug nuts and then the flat tire. Put your spare tire into position and wrench the lug nuts back to their place.
Brake pads can be the only thing that will stand between you and what would have been a nasty accident. This is because brake failures cause most accidents, so you should ensure that your brake pads are always in excellent condition.
Changing brakes is not an expensive or complicated process. You can do it and save money on car repair. The procedure of changing brake pads is almost similar to that of changing the tires.
Once you remove the wheels, remove the slider bolts and the older brakes. Fix the new brake pads and secure them in position using slider bolts
A car battery can die when you least expect it so be sure to routinely check the state of your battery. This will help you know if you need to get a replacement soon.
To change your car battery, remove all the covers then disconnect the negative cables. Shift the clamp from the battery post and then disconnect the positive wires. Remove all the screws and replace the old battery with a new one.
7
Removing scratches from the car
Although it may appear to be a minor aesthetic problem, it can end up costing you some good amount of money. After all, you would like your car to have the best appearance and would pay any amount to achieve this goal.
Did you know that getting rid of scratches is another basic car repair that you can do at home?
To execute this task, you need to find out the depth of the scratch first. Secondly, sand-scratch and clean the area. Apply some rubbing compound on the scratch. Use the same compound to polish the area and then wax it. With these steps, the scratch will be eliminated.
Do you really have to pay an expert to repair your windshield wipers?
Save yourself from this unnecessary cost by executing the repair on your own. The poor performance of your wipers is likely due to broken blades. To repair them, simply lift the wiper from the windshield and press the small tab to allow the blade to come off. Replace both wipers and you're good to go.
Most car owners tend to overlook air filters but they are as important as the other parts of a vehicle. The filters protect your car's engine from dust and other solid contaminants.
Their effectiveness tends to degrade with time, which makes replacement inevitable. To do that, you need to find the exact location of the air filter and then remove it. Clean the air filter housing before you insert a new filter in it. This basic car repair can save you a good amount of money.
From the article, it is clear that you don't have to attend any class to perform basic car repair and maintenance. The tips above can help you save money that you would otherwise spend on a mechanic to handle your car's issues.
See Also: Necessary Steps When Teaching Your Teenager to Drive
Like this Article? Subscribe to Our Feed!
Tim Fox is an electrical engineer who loves in his spare time to enjoy writing and sharing information about car and motorcycle in his blog.