5 Habits You Should Adopt to Become an Effective Public Speaker
Most people want to be an effective public speaker. However, not all people are naturally gifted with skills in public speaking. That's why if you want to be an excellent public speaker, you need to put a considerable effort to work at it.
Some people believe that to be good at public speaking, you need to have charisma. Although charisma can indeed captivate listeners, there are other qualities of a good public speaker you need to possess. For instance, you need to be authentic with your message.
So, if you want to be effective in public speaking, it's essential that you adopt some habits to achieve your goal. For a little help, read on below.
Know What Your Audience Needs
Before you hone your skills, it's essential that you change your perspective for the sake of your audience. Public speaking is not about your needs. It's about your listeners' needs. If you think that your presentation is unimportant, you must think the other way.
There's no small or big presentation when you speak before your audience. You should remind yourself that these people who came to listen to you want something.
Although you're the one who's speaking, you should keep in mind that you're not the center of things. You should think about your audience and the ideas that you have to convey to them. Focusing on your audience instead of yourself will also help reduce your stage fright.
See Also: How to Make People Listen: 7 Things You Shouldn't Ignore
Don't Forget the Importance of Body Language
In public speaking, it's not only your brain and mouth that must work. Your body language is also essential to relate to your listeners what you want to say. The non-verbal aspects of your talk will help in engaging with your audience and getting their attention.
For instance, it's crucial how you use the space while you're speaking. Your facial expression, the tone of your voice, gestures, and how you use objects and technology are also important factors to becoming an excellent speaker.
Think and Speak Visually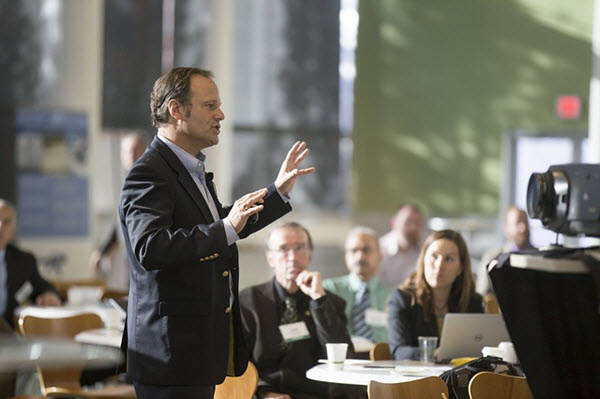 Everything now is visual. In the age of the Internet with television, smartphones, tablet, and digital billboards, you'll surely agree to this. A lot of people now think visually and in any public speaking engagement, you should also think and speak that way.
When speaking before an audience, it's crucial that you know how to create word-pictures. In this way, you can convey your thoughts and ideas clearly. Speaking visually can also help in making your listeners retain what you're telling them.
Make It Conversational
When you watch a TED Talk, you'll realize how even speakers discussing a technical topic use conversational language to make their point. It's also evident now in most politicians. To connect with ordinary people, they speak simple, everyday language.
What you need to keep in mind as a public speaker is to speak in simple terms the things you're passionate about. The more you're at home with yourself, the more your audience will understand you.
Don't Be Afraid to Slow Down
When speaking in public, there are times that you get lost in what you're saying. If this happens, you should take the time to slow down and gather your thoughts. Sometimes, silence will help you get through with your ideas and relate it to your audience.
A short pause or a moment of silence can also get your audience to anticipate what you'll say next. So, don't be afraid to slow down when you're speaking in public.
See Also: Deliver Your Speech Like A Pro By Using These 12 Ways to Overcome Your Fear of Public Speaking
Takeaway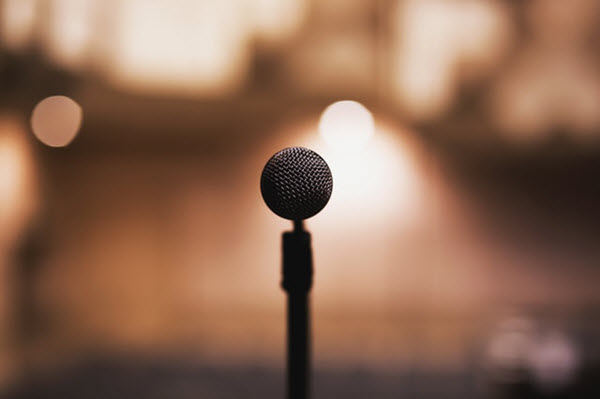 There are a few things more rewarding and enriching than talking about your ideas before an audience. Public speaking has been an effective way to express new views and to inspire people. However, to be an excellent public speaker, it's a must that you know the habits to become one. The tips in this article will help you for that purpose.
Like this Article? Subscribe to Our Feed!
Lisa Jones is a blogger who writes about motivational public speaking. She provides tips on how to get away with stage fright and pointers on how to hone your public speaking skills. Lisa browses sites like http://talentbureau.com/ to gain new insights into this field of expertise.