Packing Made Simple: 7 Tips to Make Your Move Go Smoother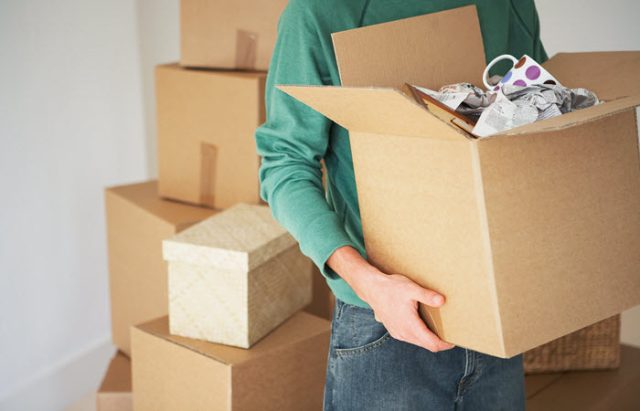 A lot goes into planning and executing a move especially when it's long distance. Even if you're just moving across town, there are a lot of logistics to plan for, from packing the boxes, to packing the truck, and finally organizing your new place to make it a new home.
Regardless of how far you're moving from your current home, here are 7 tips to help make packing and moving smooth and (nearly) stress-free.
Packing Boxes More Efficiently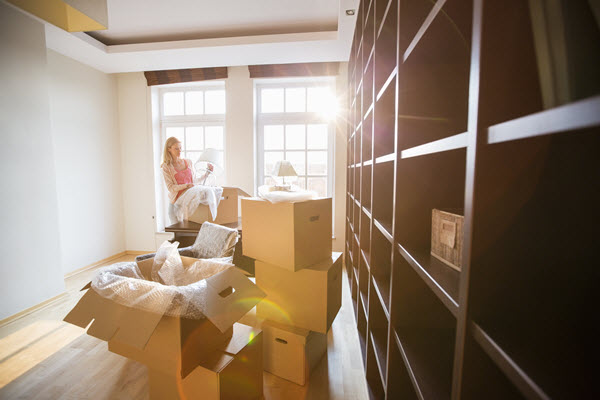 Packing boxes takes a lot of time, but it is so much easier when you have all of the supplies you need on hand. Purchase boxes, bubble wrap, and packing paper to keep breakable items safe while in transit to your new home.
Sheets, blankets, and towels should be packed in larger boxes since they tend to be lighter, while smaller and more sturdy boxes are best saved for breakable and heavy items like dishes, glasses, and other kitchen appliances.
See Also: Protect Your Breakable Items By Following These Packing Tips
What Not to Pack
Keep important documents like medical records, school documents, and anything you may need at your new house handy so you can access them as needed. Consider packing a backpack with these items along with anything else that is irreplaceable or you'd rather not lose, like jewelry, cash, prescriptions, and keys.
Additionally, don't pack anything perishable, toxic, or dangerous like dairy products, fertilizer, or gasoline. Instead, dispose of them in a safe, environmentally friendly manner before you move.
Get Organized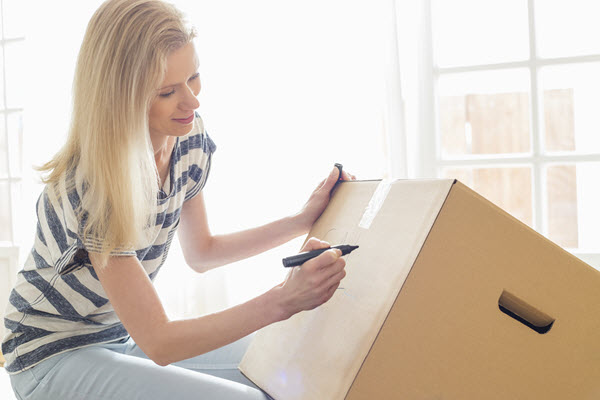 Create a plan to help break your move into more manageable pieces. Set deadlines and stick to them to keep yourself on track so you'll be all finished with packing and ready to load the moving truck come moving day. Label your boxes clearly, and have an idea where they'll go in your new house to make unpacking that much easier.
Decide Whether or Not to Hire Movers
A professional moving company has the potential to make your move easier, but is hiring one the best fit for you? If you have the extra money in your budget, it might be a good option considering that hiring movers has the potential to save you the stress and backache that often accompany loading the moving truck yourself.
Generally speaking, the only disadvantage to hiring movers is the cost—moving companies tend to be pretty pricey. You'll need to weigh through the pros and cons to determine whether a moving company is worth the financial investment for you.
See Also: Penny Packers: How to Move on a Budget
Make Moving Day Easier
Planning ahead is the best way to make moving day go smoothly. Make sure you have help lined up if you need it, and that you have water and snacks on hand to keep any helpers sustained and happy.
Pack an overnight bag with a change of clothes, your toiletries, and anything else you'll need over the next 24 hours. This way, you won't have to frantically sort through boxes to find what you need when you're already exhausted from the move.
How to Pack a Moving Truck
As you label boxes, consider marking heavier ones so you know what to load up first in your truck. Make sure you have extra packing equipment ready to make loading the truck go smoother like a dolly to move large furniture and heavy boxes, stretch wrap to protect furniture and other large items, and extra straps and bungee cords to secure items.
Unloading and Unpacking
Prior to unloading the moving truck, take a walk through your new home to get a good idea where you want things to go. Measure doorways to be sure furniture will fit through, and lay down plastic tarps to cover the floor to prevent dirt and mud from being tracked through your house. Unload furniture first and place it in the desired rooms, then unload everything else and start getting settled in your new home. If others are helping you unload, you might consider adding cards to doorways with room labels that match your box labels. This will make it easy for movers to place your boxes in the right rooms.
Don't Forget to Make a Plan
Making a plan and staying organized are essential to a positive moving experience, and who doesn't want to have one of those? With the help of these 7 moving tips, you're well on your way to crafting the ideal moving-day plan for your unique situation!
Like this Article? Subscribe to Our Feed!
Hayden Beck is a freelance writer that contributes content to multiple online publications. Hayden's focus includes writing about technology, healthy lifestyles, and anything that interests him. Hayden is committed to helping individuals discover new ideas and expand their horizons.