Pacific Life Insurance Reviews for 2023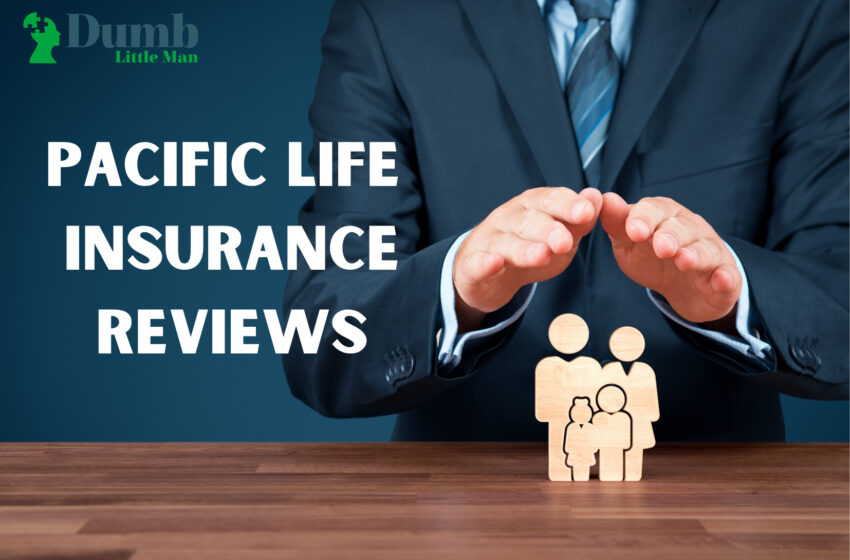 Life is pretty unpredictable, but having life insurance can protect you from the financial perils of getting sick, cover your surgery costs due to an accident, and more. Investing in life insurance is one of the best ways you can secure yourself from any financial repercussions if anything were to happen to you.
There are many different life insurance companies on the market, providing multiple options with additional coverage. It can be difficult to narrow down your options, but here, we will go over everything you need to know about Pacific Life Insurance.
Let's get started with our Pacific Life insurance review!
Pacific Life Insurance Reviews: What is Pacific Life Insurance?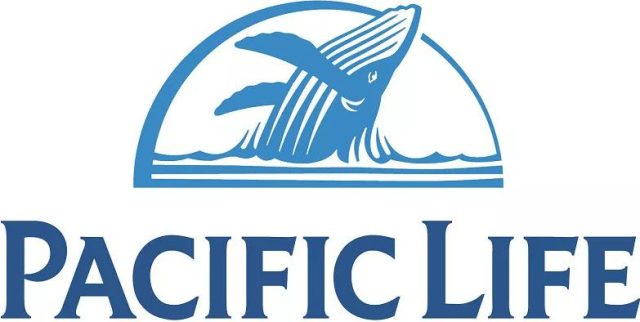 Headquartered in Newport Beach, Pacific Life Insurance Company has become a household name for more than 150 years. For decades, Americans have trusted Pacific Life Insurance to provide the right kind of insurance and coverage to protect their families.
Founded in 1868, Pacific Life became the first insurance company of its kind in the United States. However, when the Great Depression came, the economic downturn took its toll on the insurer. In a bid to save the company and policyholders, the insurance commissioner at the time encouraged policyholders to become part of the company by changing the business structure. Today, the company has more than $170 billion in financial assets, a strong financial indicator that the company can cover its debts and insurance claims.
In 2019, the insurance company paid over $2.7 billion in insurance claims to their policyholders. Pacific Life Insurance is known not only for providing life insurance to individuals but also for giving back to the community. The insurer has recently announced plans to give $7 million annually to the local communities to help them grow.
Besides insurance, Pacific Life offers investment opportunities to individuals in many different financial assets, such as mutual funds, annuities, real estate, and more.
The company scored 801 out of 1,000 points for the J.D Power ranking and has an A.M. Best rating of A+ (Superior), suggesting a stable outlook for the financial institution.
How does Pacific Life Work?

Pacific Life has two umbrellas under which they offer multiple insurance options; these are term and permanent.
Term: There are two options available to buyers under this category. Individuals can purchase the PL promise in 10, 15, 20, 25, and 30-year terms. This type of flexibility caters to all individuals with short-term or long-term goals. Pacific Elite, on the other hand, is only offered in terms of 10, 20, and 30 years. Those over the age of 75 years are not eligible for the Pacific Elite. Coverage for PL promise starts at $50,000, while, on the other hand, coverage for Elite starts at $750,000. One of the benefits of term life insurance policies is that the beneficiaries can receive a death benefit as long as the policyholder has been paying the premiums and the death occurs within the policy's term length. There are annual renewals too, but these can often be expensive.
Permanent: Under this umbrella, the company offers two options: whole life and universal life. With a whole life insurance policy, as long as the policyholder has paid consistent premiums, death benefits are provided to the beneficiaries. They can even borrow money, depending on how much cash value the policy builds. Similar to a whole life policy, universal life is also a permanent policy that provides death benefits and cash value benefits. However, the benefits and premiums may fluctuate. There is also indexed universal life insurance that offers index-based rates allowing for growth potential and variable universal life insurance that offers a wide range of investment options.
For further information on insurance policies, you can visit their website and navigate to "Find a Financial Professional". The search will bring up nearby insurance providers offering Pacific Life insurance.
Click Here to Open an Account with Pacific Life (Official Page)
What are the Features of Pacific Life Insurance?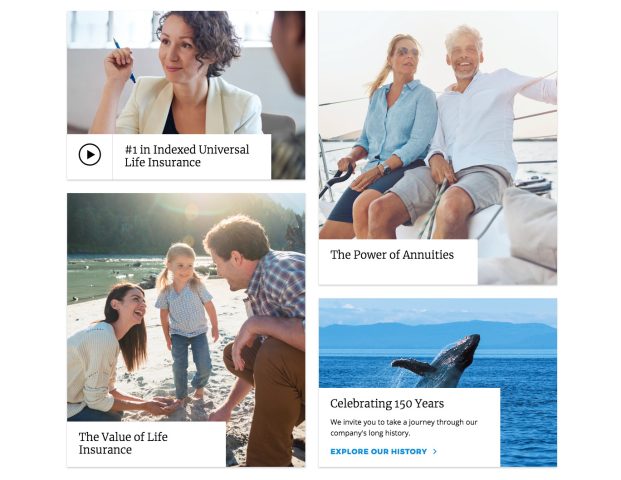 Variable and Customizable Insurance Plans
Pacific Life provides multiple life insurance products, allowing individuals to buy one that fits their needs. Individuals can customize the products by adding additional life insurance coverage, including spouses in the policy, and even adding an investment product.
Multiple Premium Options
When it comes to insurance, premiums are something many people are wary about. At Pacific Life, you can either opt-in for fixed premiums if you prefer to have some predictability, or flexible premiums to take advantage of savings from interest rate fluctuations.
Employee Insurance
Organizations offer workplace benefits to their employees as a way to motivate and care for them. Some of these include paid vacations, bonuses, and life insurance. Pacific Life also provides workplace life insurance plans for employees of an organization.
How much does Pacific Life Insurance Cost?
Unlike many insurance companies that provide online quotes, Pacific Life does not have an online quotation system. The cost of life insurance depends on many different factors, such as gender, age, medical history, and more. To find out how much life insurance would cost you, you would need to contact a nearby insurance provider or talk to an agent.
As traditional as it may seem, speaking to an agent offers a personalized touch, something missing when filling out online forms for a quotation. Before you talk to an insurance agent, consider speaking to a financial professional and seeking their advice on what kind of insurance plan would fit your needs.
Who is Pacific Life Best For?
Anyone Looking for Affordable Insurance
Oftentimes, many low and medium-income families avoid getting insurance simply because they believe they can not afford it. Pacific Life does not have an online quotation system, but it is well known for providing affordable insurance across the United States for decades. This makes it a perfect option for anyone looking to get affordable insurance.
Anyone Looking to Invest
Having multiple products under one roof is a great way to entice potential policy buyers. With Pacific Life, individuals can purchase life insurance and also invest their money to make a profitable return. They have a list worth checking out that has all the available investment fund options.
Click Here to Open an Account with Pacific Life (Official Page)
Pacific Life Insurance Pros and Cons
✅ PROS
▶ Huge product range
Pacific Life Insurance provides its clients with a dynamic range of products that can cater to different kinds of needs. This variety of life insurance plans makes it easy for individuals to find a plan that suits their financial situation, family needs, and budget. You can select the type of coverage you want and add or remove any unwanted features.

▶ Strong financials
With one of the biggest names in the insurance industry and a large active customer base, Pacific Life has a strong financial position. Financial stability is very important for an insurer because when it comes to processing claims, policyholders will want the money as soon as possible. Such a financial advantage gives the company leverage over its competitors.

▶ Fantastic customer reviews
Staying in business for over 150 years, Pacific Life has learned a thing or two about customer service. The company has earned the trust of many by having fairly positive reviews. The insurer also has a stellar "A-" Better Business Bureau rating, which puts them ahead of their competition.
🚫 CONS
✖ No online application
The company does not have an online application system, and those looking to purchase an insurance policy must head to a nearby insurance provider. Although getting your life insurance in person has many advantages, at the end of the day, millennials prefer convenience any time of the day, and online applications are a must.

✖ No online rates or quotes
Another problem with Pacific life insurance is also about its internet features. They don't have a facility where you can get online published rates or quote features. Getting minimum coverage estimates can help to compare the policy with other insurers or entice window shoppers into buying their policies.

✖ Not available in New York
Although Pacific Life offers insurance policies to New Yorkers, the selection is quite limited. New Yorkers may want to consider other options that may fit their needs well.
Pacific Life Insurance Compared to Other Insurance Companies
| Insurer | J.D. Power Rating | A.M. Best Rating | Multiple Discounts | Gap Coverage |
| --- | --- | --- | --- | --- |
| Pacific Life | 801 out of 1,000 | A+ | Yes | No |
| Farmers | 800 out of 1,000 | B++ | Yes | No |
| Progressive | 856 out of 1,000 | A+ | Yes | No |
| Geico | 856 out of 1,000 | A++ | Yes | No |
Pacific Life Insurance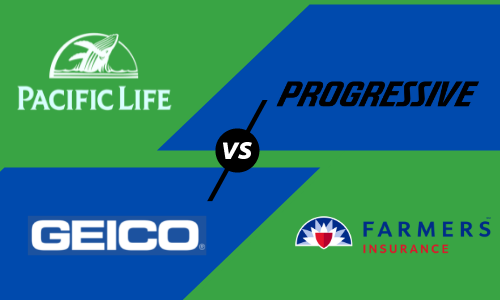 Across various key metrics, Pacific Life secures very high rankings, as evident from its A.M. Best rating and J.D. Power rankings. The company hasn't had issues with clearing its dues and has also met its financial obligations by paying insurance claims on time. The rankings secured by Pacific Life are well above industry standards, giving consumers confidence in the brand and the products the insurance sells. Such scores are more than enough to influence an individual looking to buy the best insurance policy for themselves.
The company has strong customer support available Monday to Friday, 8 am to 5 pm. The Better Business Bureau rating is also top-notch, suggesting a high customer satisfaction rate. When it comes to insurance policies, human interaction is really important. Having great customer service experience can convince buyers to lean towards their life insurance plans.
Pacific Life is also available in all 50 states and offers many unique insurance coverages that are not provided by many insurers. These include processing death benefits for chronic illnesses, converting policies, and many more.
The website has consumer guides that provide more information on the different types of policies. Policyholders can also pay their premiums through the website and download forms in case they want to make adjustments to their policy, such as changing the residential details or changing beneficiaries.
Pacific Life vs Geico
Pacific Life and Geico are both some of the best insurance companies on the market with substantial experience in dealing with consumers and providing great insurance products. However, Geico is most suited towards individuals looking to get affordable rates regardless of the company underwriting the insurance policies.
On the other hand, Pacific Life is perfect for individuals looking to get affordable rates and also invest since the insurer offers multiple financial assets to invest in.
>>> Read More About Geico Insurance Reviews: Insurance Offers, Features, Cost, Pros & Cons
Pacific Life and State Farm both have more than 100 years of experience in the insurance industry providing great customer service and fantastic insurance products. However, State Farm is more suited towards those looking for a wider range of options to cater to their needs. The company has an expense cap limit on their policies and also age and benefit restrictions for their no-exam plans.
On the other hand, Pacific Life provides cheaper insurance plans, perfect for families on a budget. There is also no restriction on benefits for no-exam plans.
>>> Read More About StateFarm Car Insurance Reviews: Insurance Offers, Features, Cost, Pros & Cons
Click Here to Open an Account with Pacific Life (Official Page)
Final Verdict: Pacific Life Insurance
When it comes to life insurance, consumers are looking for a company to trust their life with. They want a company that would stand with them and supports them in case of any accidents. Pacific Life has been in the industry for over 150 years, earning the trust of millions of American households.
With multiple products, vast coverage options, fantastic customer support, strong company financials, and low affordable pricing, Pacific Life is one of the best insurers on the market. Although the company does not have an online platform for applications and quotations, it is something to consider overlooking as other benefits definitely tick our boxes.
Pacific Life Insurance FAQs
What Types of Life Insurance Are There?
There are 3 main types of life insurance policies that you can choose from. The types are universal, term life, and whole insurance.
Whole life: This type of insurance provides lifetime coverage and has fixed premium prices. It also provides death benefits.
Universal Insurance: This type offers the same coverage facility but the premiums are flexible.
Term life: Here you get coverage for a limited period for example 10-20 years. It could have both fixed and flexible premiums.
Why is the Death Benefit Important?
Death benefit transfers the amount of the deceased policyholder to the beneficiaries. Death benefit protection is a way for a policyholder to ensure financial stability for their family when they pass away.
Is Term or Whole Life Insurance Better?
There is no specific answer as it completely depends upon the situation. Whole life insurance will provide higher coverage with more benefits as compared to term, but it is also expensive. Term insurance is good for those who are looking to cover a specific amount of time.
Are There Any Other Benefits?
Certain policies have additional features, such as riders that allow the policyholder to draw on the death benefits in the case of a terminal illness. This is a great way to pay for medical bills when sources of income at an older age dwindle.
Click Here to Open an Account with Pacific Life (Official Page)
Like this Article? Subscribe to Our Feed!
Vanessa is a mom of 3 lovely children and a software geek. Outside of her career as a health and wellness instructor. She enjoys writing and researching on topics such as finance, software, health and culinary.