The Hidden Advantages Of Using Nofollow Links For Your SEO Strategy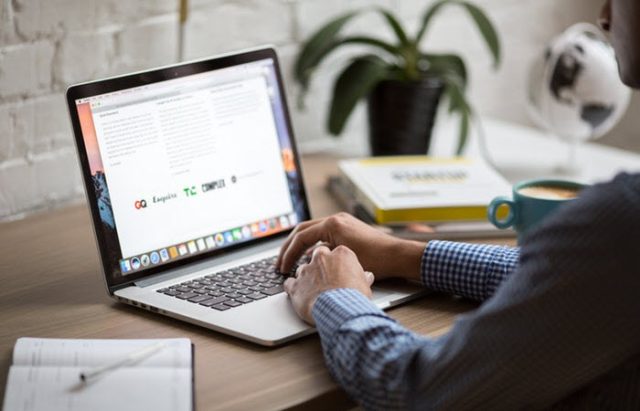 What is the ultimate goal of your marketing strategy?
For most companies, it is to increase their brand presence. In digital marketing, it is all about getting in the first few ranks of Google search results. You should push your brand towards popularity to increase your ROI.
According to the leading SEO companies, it is all about getting the right kind of links. Getting outbound links and inbound links is the perfect way to encourage new customers. This improves search result ranks as well.
The ideal number of inbound links and outbound links is yet to be found. However, 1:1 seems to be the golden ratio for blogs right now.
Before we get into the details, let's first talk about the kinds of links that matter.
Dofollow links are the most common type of links that SEOs use to usher in search engine crawlers for site indexing. We have always perceived Nofollow links as the less useful ones. However, a recent report from Kick Media SEO is about to change that.
What are Dofollow links?
If you are aware of SEO terms and practices, we are sure you are already on the edge of your seat waiting to correct us. Technically, there are NO dofollow links. All natural links without the nofollow tag are Dofollow or followed links. These are the literal opposite of the Nofollow links.
It is a link that search engine crawlers can follow to index the content. Dofollow links are the default. Unless you add a Nofollow link, all pages have a basic Dofollow link. This signal is organic and trusted by bots.
The more Dofollow links a website has, the more Google regards the site as authoritative. They are the positive signals no bots can disregard.
What are Nofollow links?
Nofollow links make sure that Google does not pass any "link juice" to your target page. Google does not transfer any PageRank across these sites either. SEOs have always overlooked them since they considered these links ineffective.
Apparently, these links do not have any direct impact on site SEO. Therefore, all efforts on a Nofollow link are useless.
However, Google states they do not follow these links "in general." This leaves much room for assumptions. This is where a few SEO companies jumped in for new research.
What are the benefits of Nofollow links?
It is quite apparent that using Nofollow links will not boost your page rank. However, Google can use these links to increase your user engagement, particularly organic user engagement. They can boost your visibility and credibility. They can act as an introduction to your company, brands and products.
For Rob Toledo from Moz, using a nofollow link got him hundreds of visitors. It increased CTR and user engagement. Much like his experience, an upward trend is now an expected outcome of using nofollow links.
It is all about balancing the links. The ratio does not have to be 1:1. It is more about your brand's requirements. Using 40 nofollow links against 60 dofollow links is a standard practice. This creates a more natural link profile that keeps the link ratios almost even.
How can you make the most of your nofollow links?
Nofollow links can bring you more organic engagement. Not all these links are equal and you cannot expect all of them to put in the same kind of traffic. Here are a few ways to optimize your nofollow links:
Make it interesting. Make sure the link leads to engaging content. People should feel intrigued by the product or service that is at the end of that link.
Develop compelling content. This is basic for any successful digital marketing strategy. If you want the best out of your SEO strategy, you need to work your content team. Get them to write compelling content that will entice human readers and will engage bots for easy indexing.
Blend your links. You cannot work with nofollow or dofollow links only. You also need to factor in outbound links that will lead users to authoritative sites. Conduct A/B tests to perfect the ratio according to the outcomes.
Include freebies. People love free gifts. The only challenge of working with Nofollow links is to lure people to follow the links. For example, if someone is advertising your products with nofollow links, make sure they link to some contest. This will encourage participation and boost your online presence.
Although Nofollow links have been around since 2005, we have started exploring them only recently. They are no longer response to spam comments and negative reviews. They are now instruments of organic SEO.
See Also: The Future of SEO – Predictions and Premonitions That Will Dominate 2017
Like this Article? Subscribe to Our Feed!