Full And Honest News In Slow Spanish Review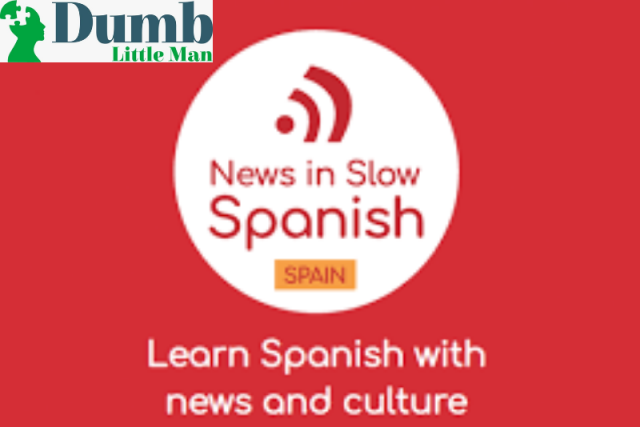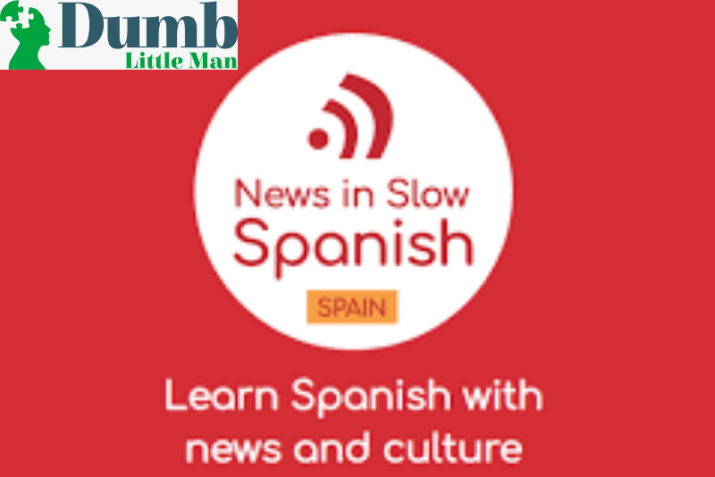 News in Slow Spanish is a weekly webcast program that presents you to current affairs in Spanish. It is available on iTunes and other podcast platforms. Depending on if you are a beginner to at an intermediate skill level, lessons are presented at a variety of speeds; nonetheless, as its name implies, the narrators talk slowly and clearly to aid in your comprehension. Words and expressions are clear so that you can follow along.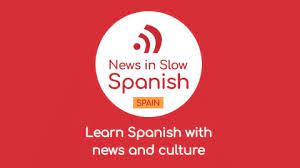 Image from Toptenreviews
News in Slow Spanish is an online resource for Latin-Spanish language pupils that provides a diverse range of materials in a slow, conversational style. It includes material at the beginning, intermediate, and expert levels, and it is much more than just a slow-motion news source in Spanish.
The Latino and Spain editions of News in Slow Spanish are without a doubt among the best lessons for learning the Spanish language. It's a fantastic combination of effectiveness with a bit of entertainment.
Let's just now get into the news in slow Spanish review.
News In Slow Spanish Review
Spain is a wonderful country. The Spanish language is quite remarkable. Learning Spanish will allow you to converse better with those who speak it. Speaking Spanish like native speakers in a professional setting will instantly improve your credentials.
Studying Spanish via reading and hearing is made easy with News in Slow Spanish. Listening is a huge benefit, but the new vocabulary is trickier to master. While you search for words, they are already moving on. You improve your listening comprehension. You can learn at your own pace.
News in slow Spanish includes all of the content for beginning, intermediate, and advanced learners as well as a subscription to the website.
Let's review it a bit and talk about some of its free features and also talk about those features that need no subscription.
Get Up To Speed
This series is not intended for a complete beginner-level student of Spanish who has never attended a formal course in the past. In fact, it's the polar opposite. You need to be at least at an intermediate level.
G.U.T.S is intended for persons who have attempted to study a bit of Spanish but have either given up or had to halt their progress for a variety of reasons.
The G.U.T.S series of News in slow Spanish includes all of the content for beginning, intermediate, and advanced language learners as well as a subscription to the website., which is conducted in English, teaches the fundamentals, most notably in the form of grammar.
Each lesson has a story with narration and text to follow, which will serve as the central substance of the class and will be provided in both written and podcast form.
A quick quiz on the story's subject matter is given, as well as a pronunciation module in which you must attempt to mimic the native speaker's words in a recorded format, are included.
Pros
The audio quality is excellent.
It visually and vocally breaks everything down for you.
Encourages learning by putting it into a real-world situation
Ensures complete coverage of both European and Latin American Spanish languages
Cons
The advanced level is useful, but it does not stand out like beginner material. Because their app is quite rudimentary, you may opt to use the mobile version of their website on your phone.
It will not be enough to bring you to fluency.
The site's navigation is a complete nightmare. The free trial period only lasts for one week. When compared to alternatives, it is more expensive.
Pricing and Subscription to the premium version
Pricing is really simple. To subscribe, you will receive a seven-day free trial, after which you will be charged $22.90 a month. When you decide to discontinue, you can un-subscribe.
Both the Latino and Spain versions of this subscription come with all course materials, series, story material, dialogues, publications, and news pieces.
Your subscription will continue for the duration of the current billing term even if you cancel it.
To skip the annoying payment methods that repeat monthly, customers can pay a year's worth in advance. There is no discount for buying months in advance; they just apply a multiplier of $22.90 to your order price.
Learning Method
A grammar curriculum for beginners is available under the name G.U.T.S. (Get Up To Speed), which is an abbreviation for Getting Up To Speed. G.U.T.S comprises 25 lessons that are designed to get things done quickly by utilizing conversations, expressions, lessons, and stories to do this.
With G.U.T.S you will also get the opportunity to work on your pronunciation skills. Making a recording of your speech when communicating in a different tongue can help you gain confidence in your ability to communicate.
The pronunciation experience is straightforward and easy to use. You first listen to the phrase being read aloud by a native speaker, and then you repeat it while simultaneously recording at your own speed.
Change of pace
This advanced innovative series has news tapes that are published every week by News in Slow Spanish. You can listen to them on their app at your pace.
It covers the same themes but with a more intermediate vocabulary and an accelerated pace. You can learn at your own speed if you are a beginner.
The pronunciation practice module is likewise excluded in this series.
Change of Pace simply helps you with your listening and learning. Every word is clear to listen to.
Grammar
For intermediate pupils, advanced grammar stories are available. You will love the intermediate grammar course more because it had quizzes where you could simply click to get the answers.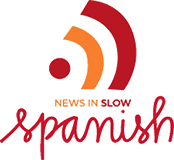 Image from Pinterest
Exercises that use grammar enable you to grasp how to apply it.
Lessons
A lot of the program's quality is in its originality. Grammar Lessons are very important, even if they don't appear new or distinctive.
Almost all good textbooks have sections similar to this one. Every word is clear. It goes over when and how the grammatical point is implemented, and it shows examples.
This is an extremely valuable resource that is much better than what is offered elsewhere. The grammar lesson integrates with the dialogues so that you can easily learn about a subject.
Catalog
The grammar library has a lot of prior episodes' grammar points. It's definitely worth exploring. Remember how the audio lessons' grammar section didn't feel like a grammar lesson? The grammatical points in the catalog are also beneficial beyond understanding grammar.
The audio dialogue talks about something unrelated to the grammar topic but uses it frequently.
Quizzes
You'll do some homework after the class to cement what you learned.
It's simple, but the fill-in-the-blank questions allow you to get experience with certain grammar topics.
Expressions
Each category of expression is shown in detail, with a multitude of courses showing one expression in each group. Everything in the grammar course is included here, including transcripts, stories, news posts, dialogues, and tutorials.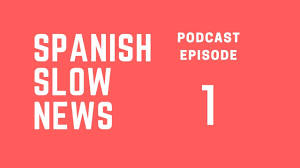 Image from Preply
The test questions have been removed; however, you can prepare for Spanish speaking by following the pronunciation section. Most teaching resources will provide you an English word for the term and offer a few instances. There is a distinct difference with News in Slow Spanish.
This section is like the grammar discussion portion, where the important grammar concept is not overtly laid out. Though you begin with an expression and its definition, after that, the book doesn't always feel like a tutorial on that expression. This is another thing you will really appreciate about News in Slow Spanish.
Discussion with host speakers
During discussions, the hosts utilize the expression several times in each interaction. They don't spend much time explaining what the expression means; they just use it as appropriate.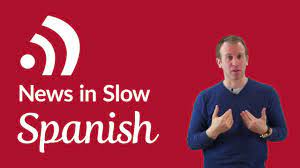 Image from yt
You will discover an assortment of knowledge on the subject of expressions during the discussion with the host speakers. There's no audio, like the grammar classes, but it doesn't look like a textbook. It's unique in this section.c
Good for Pronunciation
News in Slow Spanish news is an interesting program for pronunciation. It almost seems like you're having fun while learning, not studying, Spanish. At the expert level, the sound is faster albeit it could be less exciting than if you were to watch the news on TV. In this case, since Spanish is spoken more quickly, there is room for more information to be delivered.
Watching news videos on standard sites can be tedious since you miss out on interactive transcripts. Using this resource helps solve that problem. They will assist people with a poor command of Spanish when researching information as they can obtain material not offered in other places.
User Interface
In news in Slow Spanish, Navigating is a challenge. The search option in these courses is only minimally usable, even for searching hundreds of podcasts, because of the limited or absent functionality of the search tool. You can try looking for the first podcast, but you may not find it. If you wish to find your way back, you need to scroll in order to get to the episode you were listening to.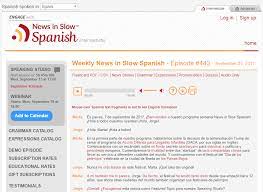 Image from Rachelled
In a paradoxical twist, it reduces the rate of the training process, despite its exceptional audio quality and detailed content. If you can see past that, you will find it hard to locate better additional Spanish lessons in context.
News Stories
News in Slow Spanish is all about news stories. The main attraction of every news story is that they are real events recounted and discussed in slow Spanish.
There is just the right number of stories at the appropriate level of difficulty for beginners and intermediates. To clarify every story for beginner-level pupils, they do so using narration speed, appropriate vocabulary, and contextual narrations.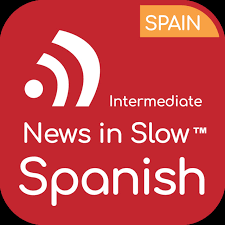 Image from OpenSpotify
It is suggested that you go through the G.U.T.S. course before working on any of the beginner-level Spanish news stories because it could be intimidating for someone who has never seen Spanish in a news story or in posts before.
They release a new 30-minute episode each week on their Latino and Spain versions, both of which are different. There's more here than you might anticipate.
Higher proficiency News Stories
The advanced material is not good like the ones before. It's not a horrible resource and may be worth paying for a bit of them. It's odd because the intermediate level of News in Slow Spanish was designed to provide a bridge to native materials. Every story is still valuable for intermediates.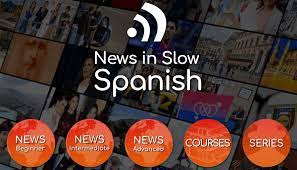 Image from Alllanguageresources
Like the intermediate-level courses, new videos are released weekly. This covers 4 or 5 news stories in around 30 minutes. Because Spanish is spoken faster here, more news can be covered.
The main advantage of this platform is that regular news sources are interactive transcripts.
What makes news in slow Spanish great
The articles are the real heart of the course. On the one hand, there are two levels of difficulty: basic and complex. They give you news on all sorts of topics: science, politics, arts, culture, and more.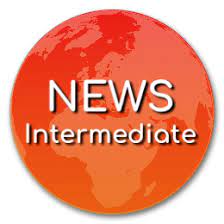 Image from news in slow spanish
You can choose between intermediate and advanced versions of the stories. There's little variance between the two. Both are fairly acceptable, although to my taste, the advanced (presumably meaning 'more complicated') one is a bit quicker, but neither is as rapid as Spanish TV news reports.
Additionally, they offer immersive storytelling with original content on numerous subjects.
What is L360
This mobile version is usable on Android or Apple devices, and it has all the intermediate and expert proficiency levels of weekly news and all the episodes in the sequence.
You will need to utilize the browser-based News in Slow Spanish because it contains the course content, but the app allows you to practice on the go.
Is it worth trying
A little knowledge of Spanish is really all that is needed to really enjoy news in slow Spanish. News in Slow Spanish will be helpful to anyone who wants to get better at understanding Spanish because it contains daily news articles about different events.
News in Slow Spanish is better utilized in conjunction with other techniques, such as training yourself to speak and listening.
Some courses from News in Slow Spanish don't have this feature. You get a week to finish a course or you will "fail" and have to re-enroll. It's a tad confusing when it comes to review your progress.
Best Alternatives to learn Spanish
Pimsleur's new version provides accessible language learning through its online and downloadable service. Language learning at an intermediate level is easy with Pimsleur. It offers many top languages on its website.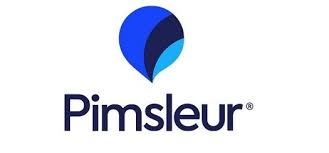 Image from PcMaq
CLICK HERE TO READ MORE ABOUT PIMSLEUR
With Pimsleur, you'll spend most of your time speaking and listening to audio Spanish lessons. The Pimsleur method works effectively if you can fit it into your schedule. These abilities can be easily incorporated into the everyday routine.
Pimsleur helps students acquire conversational skills by contextualizing the introduction of grammar and vocabulary.
Mondly is an interesting language learning app with amusing features. Mondly's Spanish lessons are highly appealing. To begin with, the platform is a breeze to get started with, and you'll be able to come up to speed in no time, as it's so intuitive. Premium subscription is quite expensive.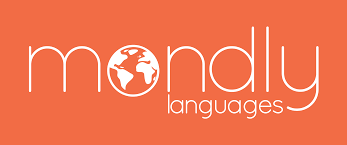 Image from Mondly
You can acquire a few new words and phrases during your breaks and then hop back into your original activity exactly where you left off afterward.
CLICK HERE TO READ MORE ABOUT MONDLY
Babbel is an advanced system that has its own course material and exercises. It has a wide range of features, resources, lessons, and its own site. Instead of crowd-sourcing, it is built and developed by linguists and professionals instead of the general public. It's amazing for improving listening comprehension. Premium subscription is available to avail more features.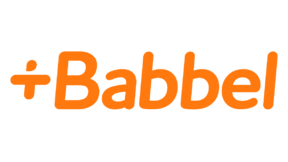 Image from Mashablel
CLICK HERE TO READ MORE ABOUT BABBEL
Here on Preplye, you get to choose your instrutor.
The instructors on this site are prepared very well. Teachers are very patient and attentive and demonstrate that by being very understanding and attentive to their students. Willing to clarify anything, and resolve any confusion.

Image from Preply
Someone studying Spanish will be able to understand what he is saying because of how well he speaks. Classes are great since they are really easygoing.
CLICK HERE TO READ MORE ABOUT PREPLY
This course is great for newcomers to speak Spanish on their own. To begin this Spanish course, you need no prior understanding of the language.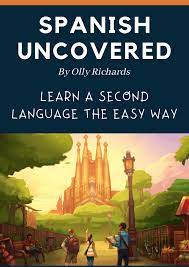 Image from escapeartist
At a highly competitive price, the Uncovered series gives students an incredible opportunity to explore a wide range of disciplines on their own.
This course will educate new Spanish speakers on every necessary information. As long as you apply yourself, you will learn a great deal here.
CLICK HERE TO READ MORE ABOUT SPANISH UNCOVERED
Conclusion
If are serious about Spanish and want to improve your Spanish speaking and speak like native speakers, News in Slow Spanish is an amazing platform. Alongside this site, there are other fantastic platforms too like Pimsleur, Babbel, Mondly, Spanish Uncovered, etc. These courses have great resources to learn from, even if you are a beginner. They have great interactive lessons to practice grammar and dialogues. You can also find a lot of features free to use. You can learn at your own speed.
News in Slow Spanish is a fantastic concept, and the execution is flawless. Every podcast is well made. You will really like to listen to podcasts. Audio resources are great to listen to. It has some of the best audio lessons in its price range.
The presentation of true life makes it simpler to comprehend Spanish as it is actually spoken outside of a classroom context, and the wide range of themes covered, including topics other than current events, ensures that this is something to interest everyone in the audience.
Furthermore, news in slow Spanish review goes above and above by offering two completely independent curricula for Latin American Spanish and European Spanish learners.
If News in Slow Spanish could improve upon its directory structure a bit and as well as its search function, it can go a long way.
Hope this review helps you.
CLICK HERE TO GET PIMSLEUR AT A DISCOUNTED PRICE!
CLICK HERE TO GET MONDLY AT A DISCOUNTED PRICE!
CLICK HERE TO GET BABBEL AT A DISCOUNTED PRICE!