Nationwide Auto Insurance Review: Insurance Offers, Features, Cost, Pros & Cons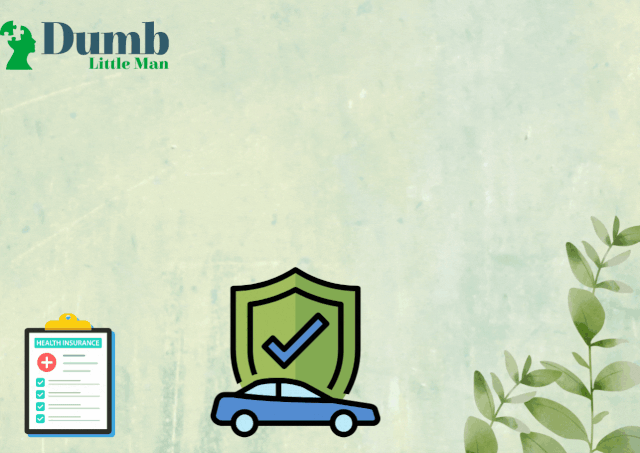 Have you been searching for the top auto insurance companies? There are lots of reputable ones to work with. However, this largely depends on the car insurance coverage you desire.
Car insurance Nationwide is well-known for its insurance and financial services. They are well known for the slogan – "being on your side". Globally, they are one of the largest. However, are they on your side as they claim?
This car insurance company is included among the more costly car insurance companies that depend on your vehicle and financial history. This company is great for car owners searching for some specific qualities.
Some of these qualities include accident forgiveness, long-term savings, and more. They also conduct an assessment every year to ensure nationwide customers get the discounts they are eligible for.
Overall, you will be offered a reliable nationwide auto insurance policy. Before we go into the services offered by Nationwide car insurance, let's know what the company is.
Nationwide Auto Insurance Review: What is Nationwide Insurance?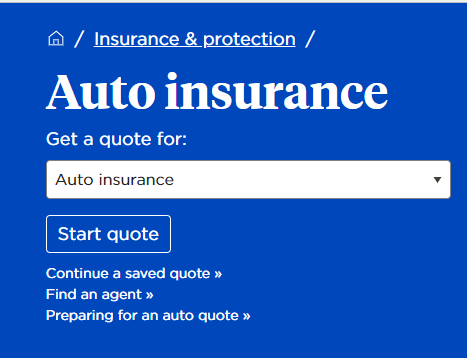 Nationwide auto insurance is based in Ohio and has offered its financial and insurance services for more than 9 decades. This is one of the major car insurance companies offering renters insurance, pets insurance, nationwide homeowners, and nationwide life insurance. Regarding, auto insurance, this company offers its policies for classic car and motorcycle insurance.
Some of the benefits of nationwide insurance include free assessments, vanishing deductibles, and gap insurance. Another great strength of the nationwide auto insurance company is their Customer Relations Office that strengthens the communication between them and their customers.
Nationwide auto insurance is a smart move for car owners searching for different coverage plans. Their services appeal more to families, new drivers, and low-risk drivers. This is because of their incentive programs and discounts.
Regarding claims satisfaction, Nationwide auto insurance is rated average – 876 out of 1000. While for customer satisfaction, they are rated poor. They earned the least marks in the 2021 study conducted by J.D Power on customer satisfaction. Regarding Financial strength, AM Best rates the Nationwide auto insurance A+. This means there's no need to be bothered about the ability of the company to pay out an insurance claim
How does Nationwide Insurance Work?

If you feel that nationwide auto insurance will be great for you, then you should sign up. Below are the steps to take.
Get your quote within 7 minutes
Immediately you visit the nationwide homepage on your desktop computer, there's a purple box found on the screen's right side. Check for "Get an Online Quote." Then choose "Auto" and then to start the process by putting in your zip code.
Answer some questions
Once you start your quote, you will be taken to a page to give some personal information. These include your full name and address. Ensure you choose "Auto" below the insurance options.
Give additional information
Nationwide requests that you add more personal information. You will also have to indicate your driving history. You have to be honest here. This is because you must get an accurate estimate of the amount required to ensure your vehicle with Nationwide before you commit to it. Choose from either "Needs work," "Pretty good," and "Excellent."
Complete your online registration
Once you have successfully gotten your quote, you should know if you should continue or work with another insurer.
Coverage Options: Nationwide Car Insurance
With Nationwide, you will get all the required coverage. These coverages also include collision and comprehensive coverage, medical expenses, personal injury, underinsured motorist coverage, and more.
Towing and Labor
With Nationwide, you will get roadside assistance. They offer stranded policyholders, whose vehicles have become inoperable. Whether it is an accident, or you need to recharge the battery, with this coverage, you can continue with your trip.
Accident forgiveness
Nationwide auto insurance knows that accidents can happen. If you choose accident forgiveness, the first at-fault accident will be forgiven.
Coverage for Lyft and Uber
To protect their customers driving for Lyft and Uber, this Nationwide insurance policy offers rideshare coverage.
Rental reimbursement
Whenever damage comes to your vehicle during a collision, rental reimbursement coverage offered by the nationwide insurance policy helps in reimbursing the rental car costs.
What are the Features of Nationwide Auto Insurance?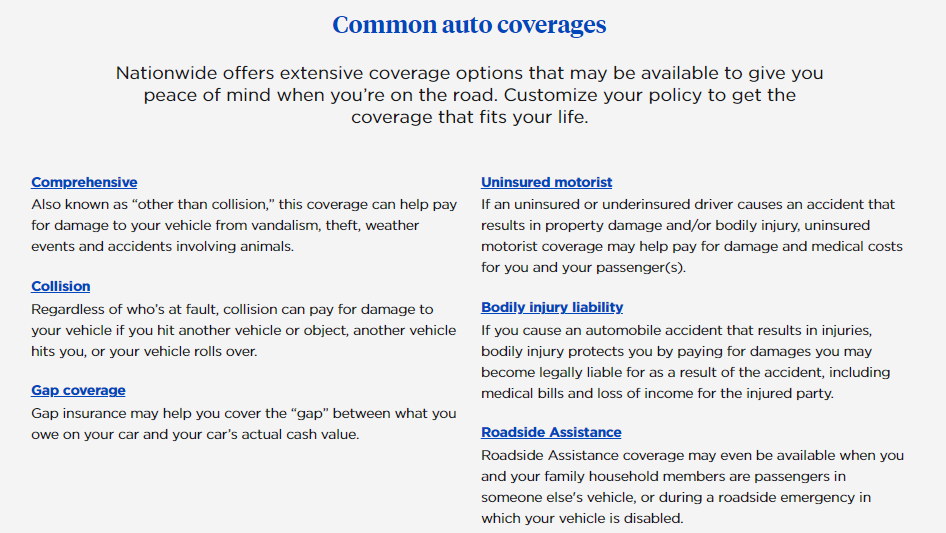 What sets nationwide auto insurance apart from other competitors? Here, you are opportune to have some nationwide auto insurance discounts. Let's consider some of its features.
Vanishing Deductible
As a safe driver, you are entitled to a discount called vanishing deductible. This is the reward given to you via the safe driving discounts of the count. Every year, if you stay without any collision, this insurance company knocks off $100 from your deductible.
It could reach $500, which is the maximum. With time, nationwide insurance could become the most attractive financially due to these potential savings.
Gap coverage assistance
If you lose your car through theft or your car is completely totaled, then gap insurance could be of great help to you. Virtually all insurers offer this. After totaling the average cost of your vehicle after an accident, this coverage helps in paying the difference in the amount you owe and the depreciated market value of your vehicle.
Gap insurance is even required by some lenders. This is one reason why nationwide insurance claims the top spot for some users.
On Your Side Review
Car owners usually find it challenging when overcharged by insurance companies. Just imagine that after agreeing to a specific plan, and then you see yourself paying more every year. With "On Your Side Review" offered by Nationwide, this can never happen.
With every passing year, they provide free assessments. This helps in determining if you are still working with the right plan you signed up for. This also knows those participants that are eligible for a discount, as well as benefits they have been deprived of.
Click Here to Open an Account with Nationwide (Official Page)
How much does Nationwide Auto Insurance Cost?
Regarding the Nationwide car insurance rates, they consider your age, car make, driving record, model, location, policy limits, and discounts' eligibility anytime they are determining the auto insurance cost.
There are lots of car insurance discounts offered by the insurer. One is students taking defensive driving, which could help them get a student discount. Also included here is good students discount available to those students that have good grades.
The quote for your car insurance depends on the type of insurance coverage required. Below are the nationwide car insurance costs with respect to the coverage.
Low Coverage
If you are searching for a very basic insurance package for your car, then go for the low range insurance coverage. Nationwide's minimal coverage averages around $1,861.06 every year. This depends on the vehicle, the record of the driver, as well as other factors.
Medium Coverage
According to data provided by one study conducted on Nationwide customers, results revealed that the medium coverage only averages around two dollars more. Customers of Nationwide working with medium coverage should get ready to pay about $1,863.82 every year.
High Coverage
Choosing the high coverage option is a great move considering the cost of the two. It is easy to surpass the annual payment difference for low insurance rather than at a high level. For the high coverage, the cost is around $1,892 yearly. Compared to the low coverage option, it is just an additional 30 dollars
Minimum and Full Coverage (25-year-old and 35-year-old)
| Type | 25 Yeasr Old | 35 Years Old |
| --- | --- | --- |
| Minimum Coverage | $1,910 | $1,518 |
| Maximum Coverage | $3,147 | $2,231 |
Click Here to Open an Account with Nationwide (Official Page)
Who is Nationwide Best For?
Nationwide Insurance provides alternatives for vehicle owners having different needs. This means that their services will be great for a specific category of people.
Car owners searching for a long-term coverage
The vanishing deductible feature of Nationwide ensures big savings which keep adding up over time. This is why Nationwide is a good option for people searching for an insurer they can stick with for a long time.
Families
Nationwide car insurance provides accident forgiveness for its customers. This allows car owners to avoid any increase in rate when the person has a crash. Also, parents having new drivers or teenagers seem to love this because it reduces the risks involved in insuring many vehicles. Take note that, not all states offer this policy. In addition, Nationwide only forgives one accident on a specific policy.
Nationwide Car Insurance Pros and Cons
With pros and cons, you will be sure of what to expect from any insurance provider. Below are some benefits and pitfalls of working with Nationwide auto insurance.
✅ PROS
▶ Nationwide hardly penalizes people having a low credit
Low-credit drivers are usually charged a different discount compared to those having high credit. They strive to ensure that rates are made affordable for all car owners having lower credit scores.


▶ Rewards are given to loyal clients
The vanishing deductibles of nationwide insurance are a great benefit for potential customers to work with them and stay. Nationwide insurance is great for low-risk drivers searching for a reliable insurance provider for the long term.



▶ Coverage for Lyft and Uber
To protect their customers driving for Lyft and Uber, Nationwide auto insurance provides rideshare coverage.
✅ CONS
▶ Rideshare drivers have limited coverage
A good number of insurance companies have begun the development of companies that are more flexible for rideshare drivers. However, Nationwide isn't included among these companies.


▶ Nationwide could be expensive if your driving history is bad
Accidents and speeding violations could significantly increase your rate of experiencing this another time.  It may even be doubled by the DUI.



▶ Their customer service is below average
According to various studies, Nationwide perform less than its competitors with respect to customer service.
Nationwide Auto Insurance Compared to other Insurance Company
Here, we will be comparing nationwide car insurance with two other car insurance companies like Farmers and Progressive.
| Insurer | J.D. Power Rating | A.M. Best Rating | Multiple Discounts | Gap Coverage |
| --- | --- | --- | --- | --- |
| Nationwide | 4/5 | A + | Yes | Optional |
| Farmers | 4.2/5 | A- | Yes | No |
| Geico | 833 | A++ | Yes | No |
Read More About Geico Insurance Reviews: Insurance Offers, Features, Cost, Pros & Cons
Nationwide Auto Insurance vs. Farmers
Compared nationwide to Farmers car insurance, you will discover that Nationwide provides better rates to teen drivers and people having poor credit.
However, Farmers offer a good student discount called "student away at school", which is absent in Nationwide. This feature could be appealing to families having children in the college.
Also, there are other discounts that Famers offer, which are absent Nationwide. These include a discount on any green vehicle. Asides from this, Farmers car insurance ranks higher consistently in studies conducted on customer satisfaction.
Nationwide Auto Insurance vs. Progressive
The rates of Nationwide are cheaper for drivers having credit scores below 580 compared to progressive car insurance.
Nationwide also has a higher JD Power rating compared to progressive; the former is ranked below average, while the latter is ranked average. They both have superior financial strength.
Nationwide car insurance offers gap coverage. Progressive insurance on the other hand offer loan/lease payoff coverage, which is similar to gap coverage.
Final Verdict: Nationwide Auto Insurance
After reading this insurance review nationwide, you should know if the Nationwide insurance policies is best for you. Check out those elements completing your profile as a driver. This includes your age and past accidents or your accident free driving record, to tell if you are eligible to get lower rates. they also offer other insurance types like nationwide life insurance, nationwide homeowners insurance, etc.
Getting a quote on their website is easy and quick. There are agents to educate you on which discounts or benefits work well for you. Before making your decision, also make sure that you consider the benefits and pitfalls of working with Nationwide as well as their auto insurance rates. You can also compare with other insurance companies.
Nationwide Auto Insurance FAQs
What is the rating for Nationwide Insurance?
For claims and customer satisfaction, J.D. Power ranks Nationwide insurance above and below average. For claims satisfaction, they scored 892 out of a total of 1000. They have superior financial strength, with a rating of A+ by AM Best. For NAIC rating, they were ranked above average.
Is Nationwide a reputable company?
Yes, Nationwide is a reputable company. Asides from their reliable coverage in auto insurance, they have different insurance products for businesses and individuals, as well as investment/banking services. They also offer renters insurance, life insurance, and more.
Is Nationwide really on your side?
Yes, Nationwide is. They offer an insurance review free for all its customers – On Your Side Review. This includes a chat with a professional from the insurance company keeping you relaxed and confident that you are really protecting your most valuable property.
Who actually has the best car insurance?
The top-rated car insurance providers are Amica, USAA, Geico, and Farm Bureau. Asides from this, there are regional insurers located in the northeast, like Erie and NJM, as well as Auto-Owners based at the center of the nation. These companies offer a great combination of stellar service, varying coverage options, and affordable rates.
Click Here to Open an Account with Nationwide (Official Page)