Memrise vs Duolingo: I Wouldn`t Choose Any Of Them [2023]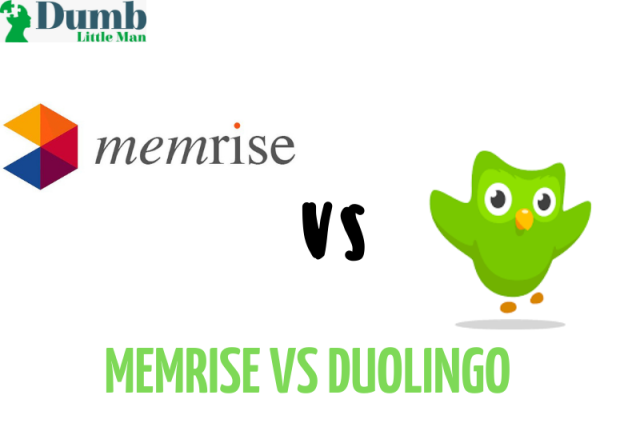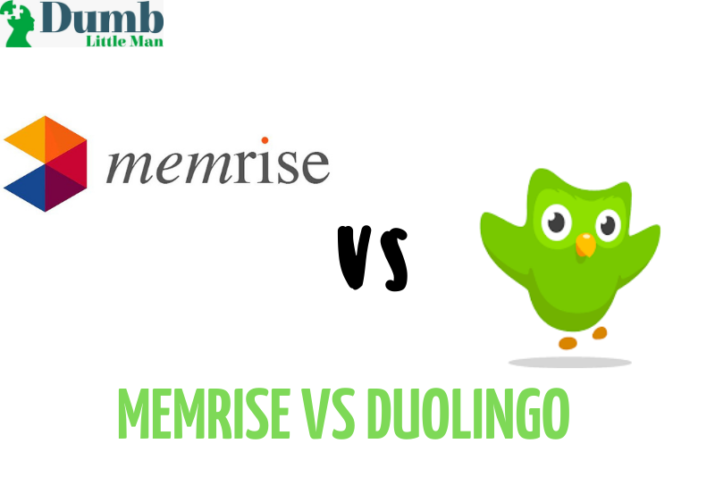 Don't go with any of these two!
So, you are looking for an online course or program to learn new languages? That's great!
I bet, in your research to choose the best program, you must have heard about Memrise and Duolingo. Some of you may think that these are ultimate programs for language learners around the globe.
But in reality, both Duolingo and Memrise are focused on advertising than focusing on the course and dynamics for every language they teach.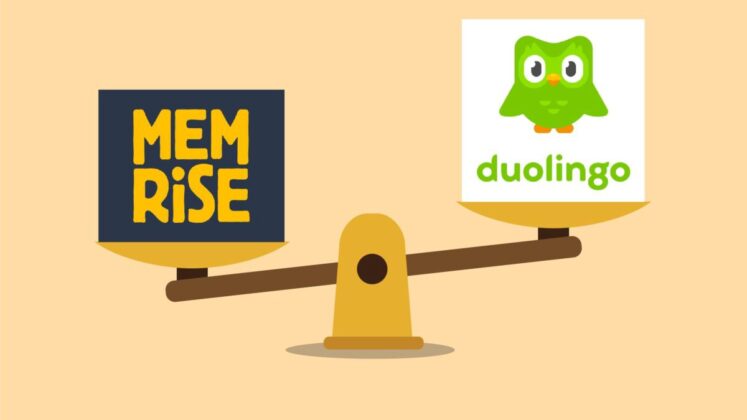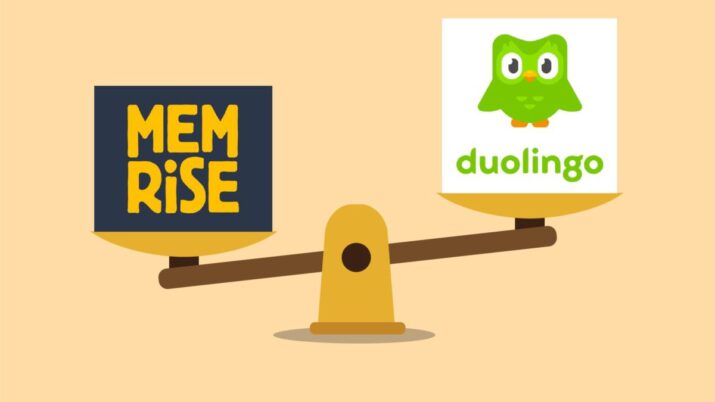 Image from ling-app.medium.com
Why it ain't no rainbows and sunshine?
The whole process of language learning is not a child's play. And there are programs available in the market today that understand this fact. But Duolingo and Memrise aren't included in such programs.
This is not something that only I faced while learning a new language through either Duolingo or Memrise. Every single review about both of these platforms is going to highlight at least one new major fault of the apps/websites.
That's why, as a beginner, using Duolingo or Memrise is not going to be a pleasant experience for you, period.
My brief review
Now, let us talk about my story and experience with Memrise and Duolingo. I am always eager to learn a new language. Not only because it is my hobby, but because of my graduating major at college as well.
Last summer, the workload wasn't much. The perfect opportunity to learn Arabic. But this time, I was looking for some new platform to start my language learning journey. And that was when I came across articles highlighting 'Memrise vs Duolingo: The best option'.
But after going through both the platforms, I decided to change the title to 'Memrise vs Duolingo: I Wouldn't Choose Any of Them!'
How Memrise works?
Memrise focuses on memorizing a language rather than learning a language effectively. The program is divided into a series of courses and lessons
Now the quality of graphics and pictorial aids included in the courses is amazing. But only if you're more interested in playing games rather than learning vocabulary and grammar.
Besides, Memrise isn't a program that solely focuses on language learning. You can see it as an encyclopedia, a graphical encyclopedia with knowledge on every topic around the globe, including some popular languages.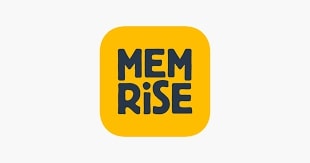 Image from apps.apple.com
What Duolingo offers?
Come on man, surely Duolingo isn't that bad! My kids love to play interactive learning games on it. Well, that's exactly my point. You can consider it as a part of Duolingo pros, but the platform is suitable for kids and not for adults.
You are trying to teach some of the most complex and widely spoken languages to adults! You can't possibly learn a language from an app/website that treats you like a six-year-old. Trust me, it will get frustrating soon.
Oh and the spaced repetition system. You may not notice it right from the start but you will be getting annoyed by the spaced repetition of vocabulary, sentences, and phrases once you get the flow.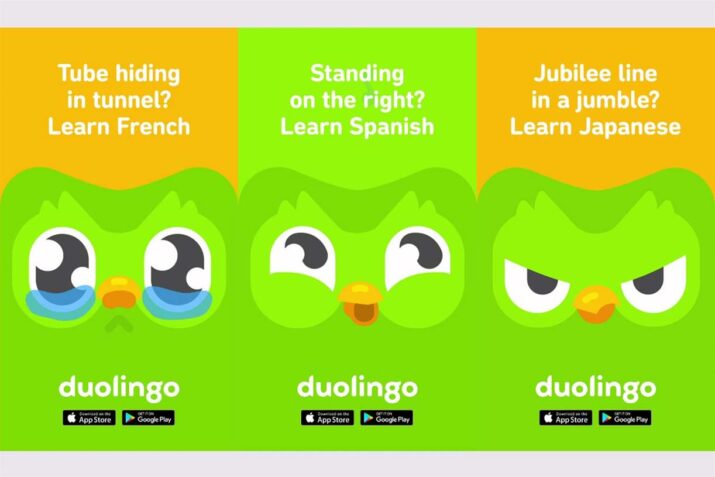 Image from campaignlive.com
Memrise vs Duolingo
My Journey
As I told you earlier, I was looking for a language learning resource, preferably a free language learning resource this time to get a solid understanding of the native Arabic vocabulary and grammar.
I am talking about a time when the whole language learning community was hyping over the whole 'Memrise vs Duolingo' topic. So, I decided to give both Duolingo and Memrise a try.
To be very honest, I still regret this decision because of the amount of time I lost using these platforms with a dream to learn and speak Arabic like the native speakers.
The disappointments I faced
First, both of the platforms aren't built for adults trying to learn new languages. Sure all the games and pictorial sessions are fun and a great time killer. but you're not going to learn even a bit of new words by simply arranging boxes of similar colors.
Second, there is no concept of upgrading the system to include 'new vocabulary' for any language you're learning. you are going to get the same obsolete words and phrases over and over again.
Third, most of the courses and data are user-generated. As a result, there's no credibility associated with the new words you think you are revising.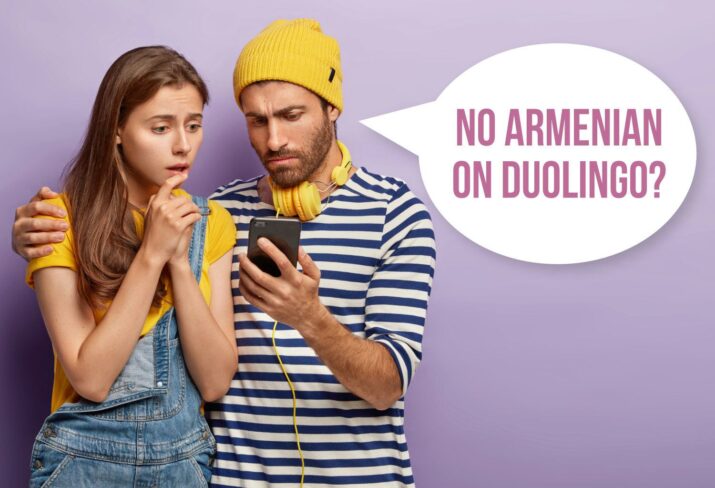 Image from ling-app.com
Some good aspects of Memrise and Duolingo
Even with all of these cons associated with both Duolingo as well as Memrise, there are some positive aspects as well that can be considered as Duolingo pros and Memrise pros.
Memrise allows you to practically access all of its resources for free. Yes, there's a Memrise pro but you can access almost all the content within the free version.
If you're trying to learn a target language, then Duolingo can help you a lot in building the language base as a beginner. Plus, all the vocabulary and phrases will be spoken out loud in the Duolingo setup.
What majority of the users have to say about it?
Do you know what hyped the 'Memrise vs Duolingo' debate? The fact that both of these language learning platforms were released almost at the same time.
When there is a new language learning platform available in the market, everyone begins a comparison race. The same thing happened with Memrise and Duolingo.
But if you go through the majority of the credible reviews today about the Duolingo and Memrise platforms, users aren't happy with what they got from these resources even with the Duolingo plus and Memrise Pro versions.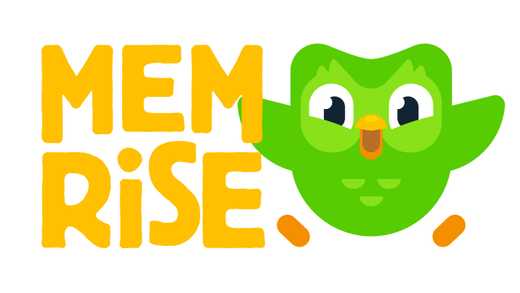 Image from mezzoguild.com
Isn't the premium version better?
It's a part of human psychology and something common within all of us no matter the area we reside. Humans, as a whole, believe that everything that comes with a higher price will have a higher quality.
Most of the time this concept is true, but in terms of Duolingo plus and Memrise Pro, this fact is not applicable.
The majority of the content of Memrise is already included in the free version leaving Memrise pro almost completely useless.
And the cost of Duolingo plus isn't justifiable under any circumstances considering the overall ranking of global resources.
What about the course structure and vocabulary?
In my opinion, there was one thing that particularly leads to the downfall of the whole Duolingo-Memrise setup. The lack of credibility.
At one end, the learner might be thinking that he/she is learning new words and sentences every day to become a master of the respective language. But what he/she doesn't know is that the created content wasn't checked or reviewed by an expert.
As a free resource, the lessons and phrases were structured and published by users like me and you who were still trying to fully grasp the basics of the language resources they're trying to teach.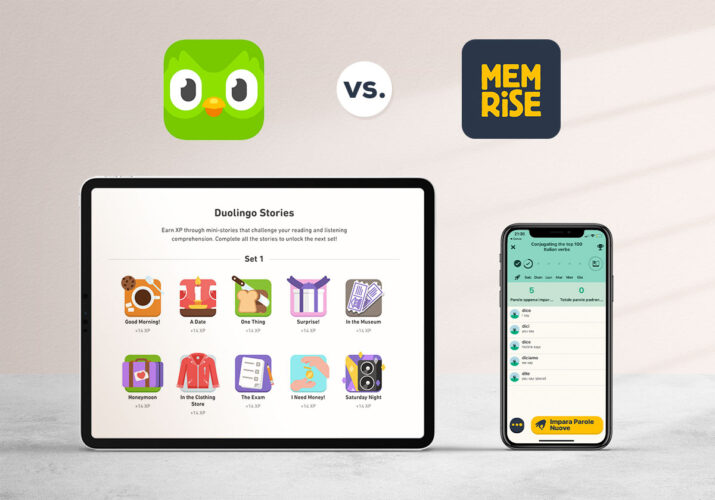 Memrise
Memrise is an encyclopedia alike study aid app. That's why the app is most of the time not even considered as a part of language resources that can help the learner to understand vocabulary and sentences of a language.
Talking about the interface of the platform. The graphical structuring of the program is truly amazing. But in terms of learner-based interaction, understanding Spanish from the ground level will be much easier than understanding and effectively using the interface.
But even with all these flaws, Memrise allows the user to select the course decks and pace just the way he/she feels comfortable.
CLICK HERE TO READ MORE ABOUT MEMRISE
What went wrong?
Let us talk about what exactly went wrong that lead to the downfall of Memrise as a sentence and vocabulary teaching app.
First, the course dynamics. Memrise wasn't an app that could help you to solely focus on resources, videos, and flashcards that are going to make you a native master of the language you are trying to learn.
Second, the features that were created to help the user get a much better understanding of the program. Instead of this, these features became a hindrance in the overall progress.
Third, the quality of resources, even included in the premium version that isn't up to the mark of well-known platforms.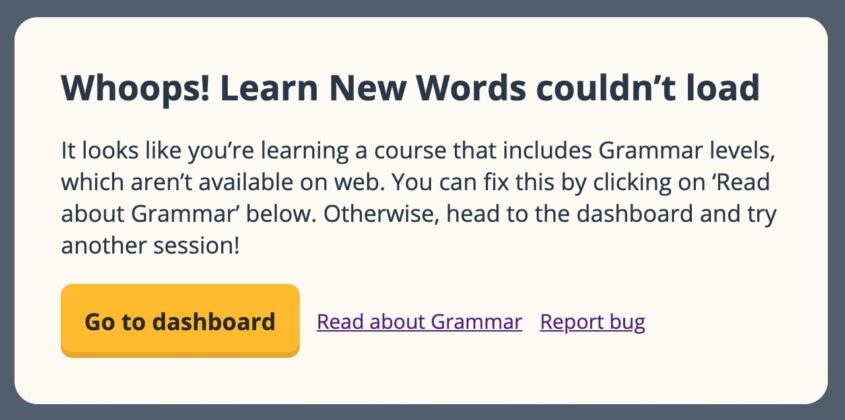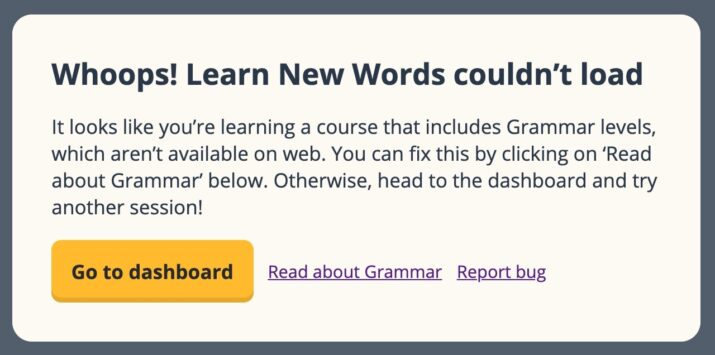 Image from memrise.zendesk.com
CLICK HERE TO READ MORE ABOUT MEMRISE
Duolingo
I need to acknowledge one thing in my review about Duolingo's whole setup. For kids, Duolingo is one of the best programs you can access. The flashcards, fun to watch video sessions, decks, and games. Everything is perfect for a kid trying to learn a new language.
Besides these, Duolingo greatly relies on a test-based system of teaching a new language which is quite a great feature. Only if Duolingo one day decides t use the correct and professional approach to develop these features.
CLICK HERE TO READ MORE ABOUT DUOLINGO
What went wrong?
Videos, sentence structure, decks, flashcards, lesson orientation, progress tracking, and tons more. There wasn't a particular feature that laid the foundation of Duolingo's bad reputation as a learning resource.
Sure you could play a game or design a flashcard all day long, but forget about learning a new language with a Duolingo setup. Especially if you're to learn Spanish with the Duolingo website/app.
If we take a closer look at the courses and languages offered by the setup, anyone can tell that this 'learn a language' program focuses more on flashcard designing and games rather than languages and grammar lessons.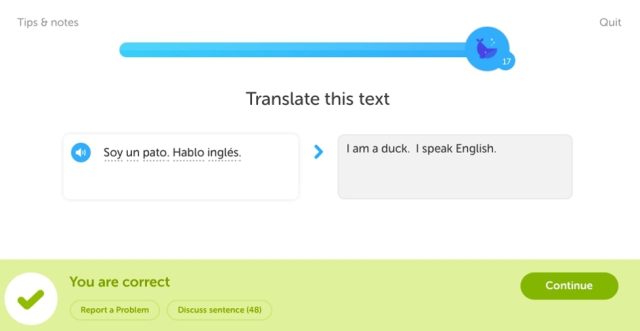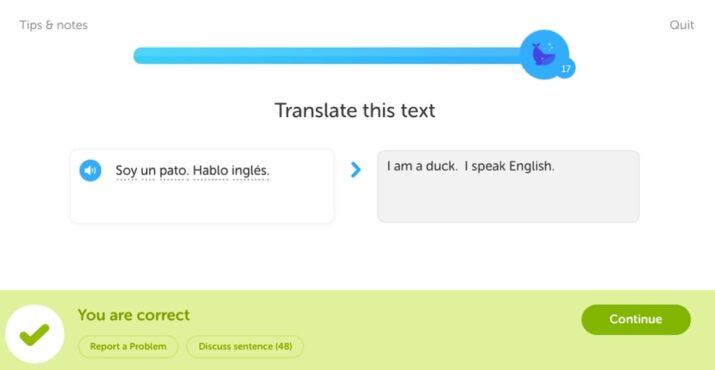 Image from language101.com
Review Time: Alternate options you can choose from
Tired of using the whole Duolingo-Memrise setup? I was too, but hey it is not late to get a new start. That's the good thing about the past, no matter how hard it was, you can always start.
Now, I understand you're a total beginner trying to learn new words and languages so you can speak like native speakers. And considering the amount of time you have wasted so far, you can't go looking for an effective app or a set of courses to start asap.
That's why. I have personally sorted out the three best courses/apps/platforms that you can start using to learn new languages completely free!
CLICK HERE TO READ MORE ABOUT DUOLINGO
You have heard about the Memrise-Duolingo setup apps, there's no way you haven't heard about the Pimsleur language learning program!
The quality of resources, the premium quality of audio lessons, and the diversity of languages to choose from. Pimsleur is surely considered as the top website when it comes to master a language like a native.
Indeed Pimsleur lessons and progress tracking tools are premium and ask you to pay a subscription fee after a free trial of few days. But the quality of the features and lessons is quite compatible with the price charged by the app/website.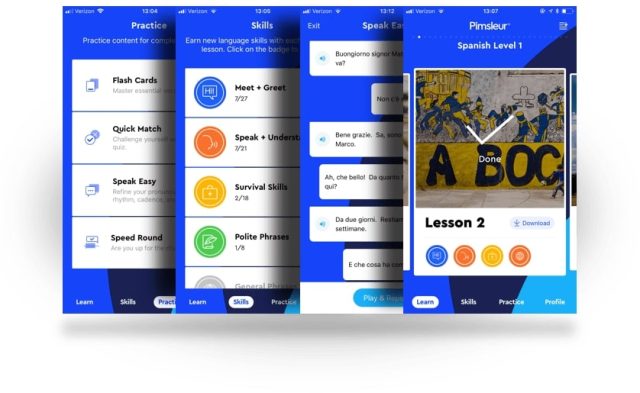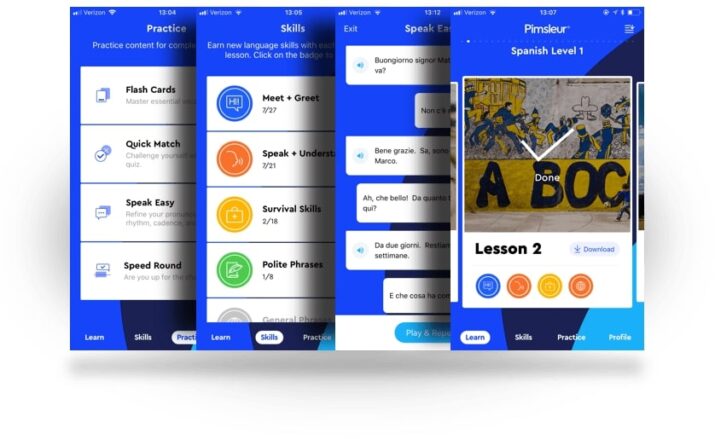 Image from pimsleur.com
Audio-based learning like no other
Let us talk about the main Rockstar feature that took Pimsleur to the heights of global success as a tool for learning languages. The audio-based lessons. Unlike the Memrise-Duolingo setup, Pimsleur believes in teaching the very basics of grammar and words associated with audio-based user interaction.
The program will help users understand sentences and words bit by bit through listening to specially created audio decks. This also allows the user to get the correct understanding of the pronunciation of every single lesson and set of new words.
CLICK HERE TO READ MORE ABOUT PIMSLEUR
Most of the new learners aren't still that much aware of the whole Babbel program. But in terms of the quality of a lesson, video, or interactive game, this is the best answer to all your related problems.
As one of the most professional courses and setups, the Babbel team has taken some serious effort to build an easy-to-follow and interactive environment for the learners to better understand the sentences and grammar rules they are trying to learn.
Plus, if a lesson is not up to the mark of your expectations, you can switch it any time, no questions asked.
Lessons worth learning
I have used Babbel personally. I have used all of these three platforms at one point or another in my life. But the amount of quality lessons created by the Babbel team is truly way better than my expectations.
For example, I remember looking for a video in the Babble setup that could answer some of my Italian grammar-related questions. But instead of a video, I came across a game with the answer I was looking for.
I can't explain the amount of quality of knowledge that one fun-to-play game contained. But it was way better than either Duolingo or Memrise setup.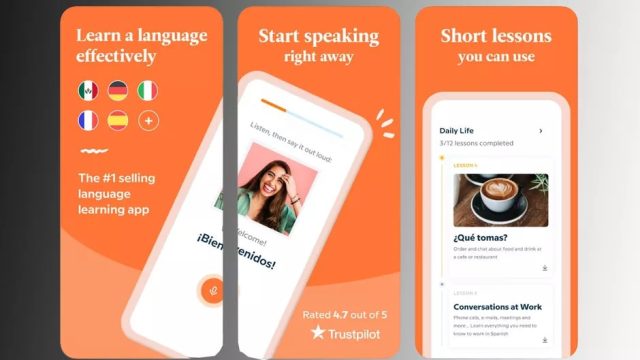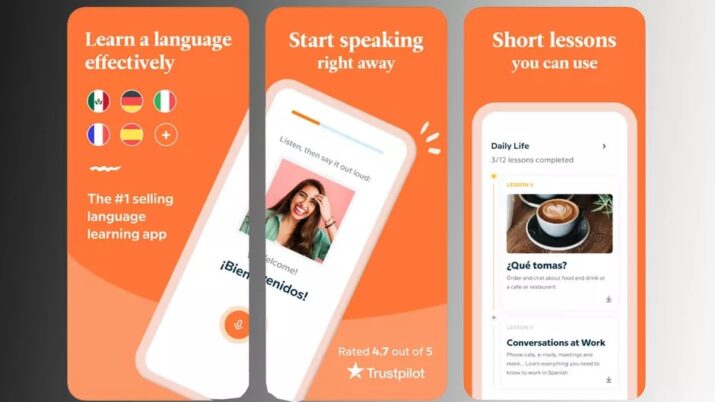 Image from cnet.com
CLICK HERE TO READ MORE ABOUT BABBEL
For a Memrise or a Duolingo frustrated user, you can't possibly explain the amount of quality effort Mondly has done. In my opinion, this is by far the best possible resource one can access online completely free.
And here's the fun part, the diversity of words included in Mondly is way better than words Duolingo or words Memrise sections.
All you need to do is to forget about your experience with Duolingo and Memrise, register yourself with the Mondly platform, and start your journey to master your target languages. There's also a question/answer feature included in the Mondly setup.
Free courses for everyone!
Let us try to understand the importance of Mondly free courses from my very own example.
Okay, so we all know the amount of average money you require to subscribe to a credible online learning program, especially for a new language.
So, back in my first year of college, I needed to learn Mandarin for a class project but didn't have money to afford a subscription back in the day.
Fortunately, instead of going with Duolingo or Memrise, a professor of mine suggested I go with Mondly's free resource. I won a distinction for that project!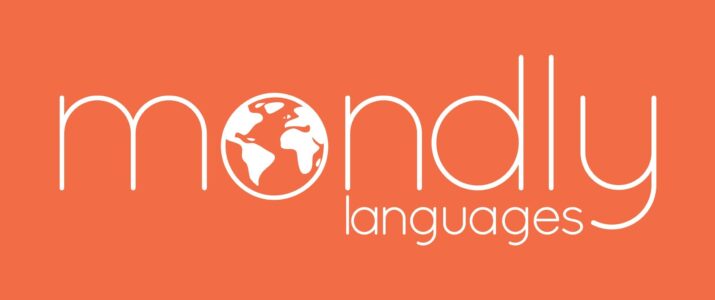 Image from momdly.com
CLICK HERE TO READ MORE ABOUT MONDLY
Conclusion
But I want to learn a new language, what should I do?
Every single word is going to strengthen your base for a particular language. You may not understand it at the start but every single word is an important part of your journey.
That's why quit thinking about either trying Memrise or Duolingo for some time. You are not going to learn many quality words from these programs even in this short time.
So first, quit the idea of using Duolingo or Memrise.
Second, get access to a credible online setup that's either free or you can afford.
Third, never stop focusing on every single word you come across.
For example, the word for saying 'Thank you in a particular language can impact the foundation of your whole understanding regarding that particular language.
What can be the best option I can opt for?
If you ask me, anything other than Duolingo or Memrise will be perfect. But of course, that will not be enough direction for you as a beginner.
Remember this word, 'quality'. No matter what kind of program you're thinking about joining, the first thing you should look for is the quality of content.
And for me, quality means programs like Pimsleur, Babbel, Mondly, Rosetta Stone, etc.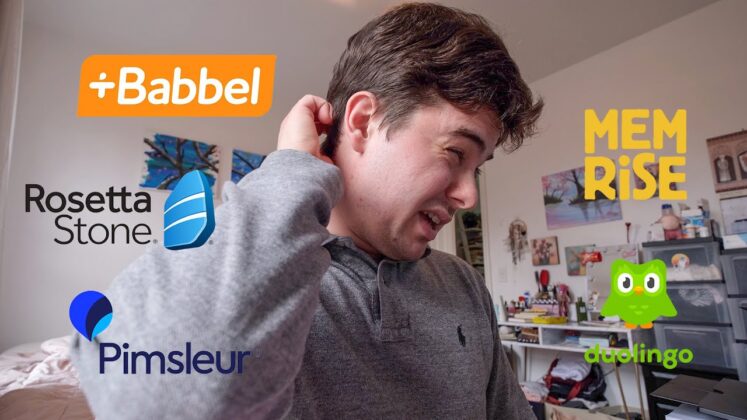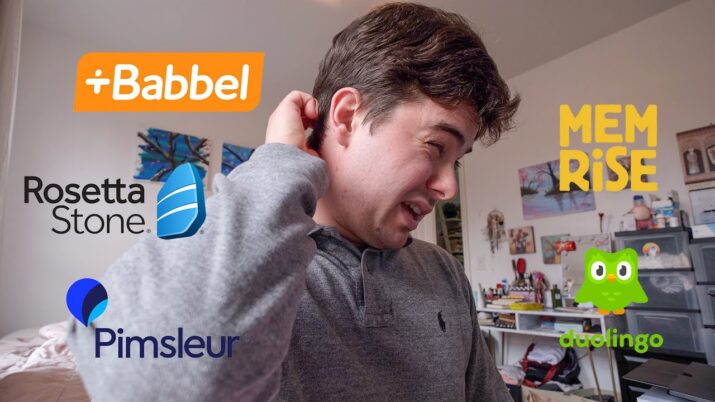 Image from travel-lingual.com
Pimsleur: All you need to learn languages effectively
Forget about Memrise vs Duolingo, forget about Memrise or Duolingo against any credible online learning resource.
After a couple of months, I finally understood the importance of the quality of content when trying to learn languages as a total beginner.
And when I talk about quality, there's only one great option anyone can opt for.
Pimsleur: The champion language resource of the 21st century!
Arabic, French, Mandarin, English, Hindi, and countless others. No matter what area you reside in or which native language you speak.
Pimsleur is designed for getting adaptable to your ability of learning. And with the audio-based lessons, all you need to do is sit quietly and listen to the perfectly structured languages courses for you.
CLICK HERE TO GET PIMSLEUR AT A DISCOUNTED PRICE!
CLICK HERE TO GET BABBEL AT A DISCOUNTED PRICE!