9 Best Digital Wallets • Top Digital Wallet Application of 2023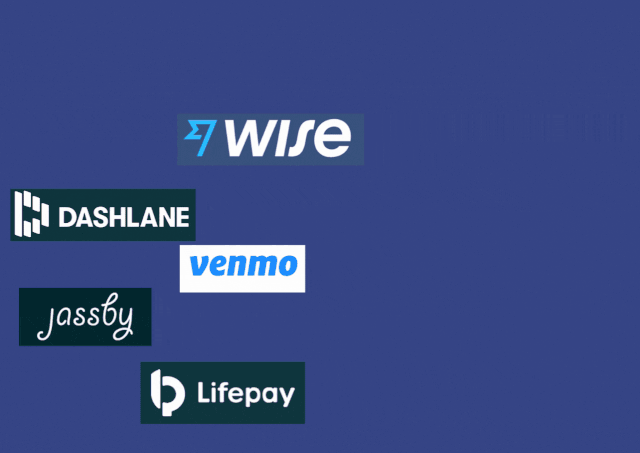 Digital wallets are a convenient way to pay instead of using credit and debit cards or simple cash and are well-liked around the globe. But which digital wallet app is the best and upright for you?
Opting for the right wallet should be your top priority, and for that, it is essential to go through all the features and fees that could help you to find the best one that fits your needs.
Many people opt to abandon cash and go for digital purchasing since the payment method is more secure and accessible. They are far more effective than a physical wallet.
With a digital wallet, you don't have to be concerned about the cash, and you are free to make in-store purchases. Some features also offer you to transfer or receive money from loved ones.
Best Digital Wallets in 2023
Top Consumer's Choice: Dashlane
Best Exchange Rate Digital Wallet : Wise (TransferWise)
Most Popular Digital Wallet:

Venmo

Best For Kids:

Jassby

Cheapest Digital Wallet:

LifePay

Best For iPhone Users: Apple Pay
Best For In-store Purchase: Google Pay
Best For International Use: Paypal
Top Fastest Digital Wallet: Walmart Pay
9 Best Digital Wallets: Detailed Insight
#1. Top Consumer's Choice: Dashlane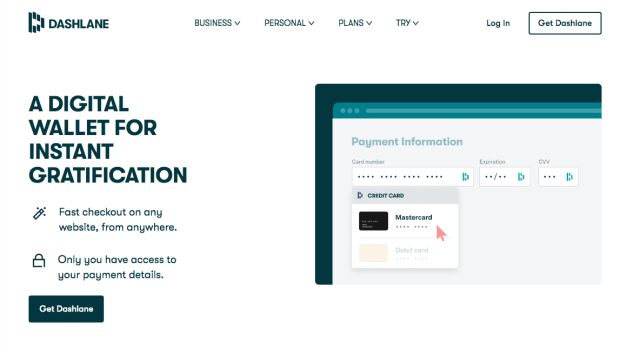 Here's our top choice, Dashlane, that's the world's top-leading and secure digital wallet. You will find it as the top-rated mobile app out there in the App Store with thousands of positive reviews. Millions of customers include military-grade encryption technology with auto-login features and security needs.
There is nothing scarier than knowing that all your important password information has been hacked or stolen. Let Dashlane secure your data while also allowing you to auto-fill forms, credit card info, and auto-login to websites for a lightning-fast browsing experience. Dashlane Premium has all your security needs covered and truly makes your virtual world far safer and incredibly smooth.
Dashlane supports Universal 2nd Factor with high-end keys for complete authentication. What do you have to do? Once planning setup, you only need to plug the key and allow Dashlane to detect it. In addition to this, log in by entering the password and inserting the U2F key. It will require the presence of a login and will make the process smoother.
It's a digital wallet app with a mobile-only feature that can rifle the inbox seeking and other email messages with a pattern-matching algorithm that aids in making an online account in just a few minutes. Let us take you deeper into the details!
Dashlane Best Feature?
Consider the features! The automatic form-filling and different login features are compatible with the entire device. It's time to protect data with this premium industry-leading and effective encryption, as the Dashlane wallet mobile app is no more an exception.
Quite simply, you can secure the data between different devices and backup the account data back to the cloud effectively by using a premium subscription. You can also get VIP support from the subscription and get the most benefits. Besides this, you should unlock Dashlane with the iOS with other forms from different apps.
Who is it Best For?
There is no exaggeration in saying that Dashlane is ideal for tablet and phone holders searching for a cash app to get the maximum benefits. It's mainly an excellent UI with a password manager with passwords and secure notes and wallet for payments which further includes an emergency and sharing center.
Moreover, the wallet works great for a password generator that's ideal in the default state as it includes different customizable features. Therefore, it's ideal for people searching for premium online payments options with peer-to-peer payments for maximum benefit on Android or Ios devices.
Click Here to Start Online Transaction using Dashlane.
#2. Best Exchange Rate Digital Wallet: Wise (TransferWise)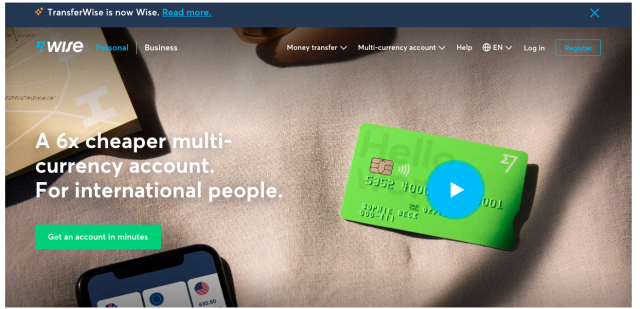 Another digital wallet app on our list is the money transfer service Wise, one of the cheapest mobile wallets to transfer money within the US and other 80 countries. Moreover, the exchange rates on direct deposit are second to none. You can effectively transfer funds in different ways, such as credit and debit cards or bank account.
You can simply use a calculator to see the amount of money you tap to pay or desire to send. In addition to this, the exchange rate and fees allow you to check and ensure whether you got a good deal with this separate app or not.
You can generate a free account and tell where to send money and the local bank details to transfer how much money you want to spend. That's how buying and selling with in-store purchases work.
Furthermore, pay with credit or debit card mainly to TransferWise's bank account. Smart technology connects the local accounts to other accounts worldwide. Moreover, it also includes local transfers to enable payments rather than international.
Wise Best Feature?
One of the most exclusive digital wallet apps, the Transferwise service is ideal for offering built-in simplicity, rapid speed, and transparency. You will find this cash app effortless to use as recipients will receive money quickly within the mobile wallet once you request money.
Do you know the communications with Transferwise are undoubtedly top-notch and ensure the fully-features mobile apps on the iOS or Android device? Tap to pay friends effortlessly with this popular method that won't charge transaction fees from your bank accounts. Therefore, these credit card payments are cheaper than other options like Apple Pay, Google Pay, Facebook Pay, etc.
Who is it Best For?
Let's discuss who the wallet is best for! This digital wallet works ideally for people who desire solid web experience and different low costs to transfer money internationally. The plus point is that it offers quick delivery using a debit or credit card.
Moreover, this wallet is excellent for people looking for fixed costs as it's a blend of flat amount and percentage for the transfer amount. Using this online wallet or cash app is a beneficial option with debit cards to send money effortlessly.
Click Here to Start Online Transaction using Wise.
#3. Most Popular Digital Wallet: Venmo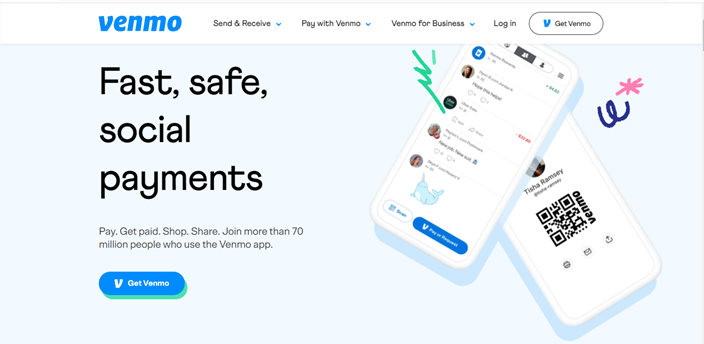 Another most popular wallet is Venmo, which offers peer-to-peer payment options by linking debit and credit cards or even checking accounts to pay back to friends either on iOS or Android devices. Don't worry; you can also receive payments without any transaction fees.
Moreover, Venmo uses encryption technology to protect financial data and share transactions using a message on Twitter or Facebook. Debit and bank transfer are effortless, having a device primary account number among the digital wallet apps.
This wallet is genuinely a subsidiary of PayPal. Furthermore, the app includes bank-grade security to keep the data safe and secure with a valid email address and phone that's essential if you want to use Venmo.
In addition to this, check the visa checkout features and previous transactions with QR code scan options making it a great choice. You can also get paychecks directly into Venmo, as the paychecks will show up within your account after two days.
Venmo Best Feature?
Whether you desire to shop in-person or online, Venmo has got you covered. It will enable the users to request money for services provided and receive money from everyone they want.
No worries; pay easily from the Venmo account by linking the bank account through debit and credit card. You can use QR codes to ensure that the money you send is to the right person allowing the app to create calculations while splitting the bills.
Who is it Best For?
Venmo is best for people looking for a peer-to-peer payment platform. YES! You heard that right. It helps to send money among with ease as there is no wallet, credit, or other factors required, making it ideal for many online wallet users.
Click Here to Start Online Transaction using Venmo.
#4. Best For Kids: Jassby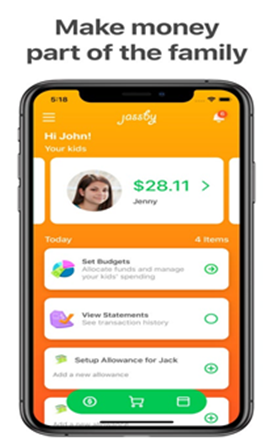 The best investing feature, the Jassby, offers contactless payments and different carrying cash features that are ideal for kids who have mobile phones. It allows you to complete chores and earn rewards through the apps while using the money through a debit card.
With premium NFC technology, a parent can assign chores and allowances that are a significantly valuable advantage, no doubt. The plus point is that it doesn't include monthly fees, and you can avoid the fees by making a purchase each month.
Utilize virtual cards and get access to different allowance features and chores for free. You don't have to worry about the virtual debit card options. Moreover, you can load the card via the mobile app, and using the app often will allow kids to earn additional points.
Best Feature?
Let's dig a little deeper! The option is far more effective and free to use, making it reliable than other wallets. Besides this, it's not like one bank account that costs monthly fees to maintain the account. The plus point is that adults can set the bank account information such as spending limits or debit cards options to aid them to reach savings goals.
Jassby also promotes access to in-app features to help users pay-in store to purchase more than 20,000 products from different retailers to earn rewards. Whenever the kid utilizes the financial literacy tools through the apps, they get discounts.
Who is it Best For?
Jassby is perfect for people looking for a child's wallet that works with other digital wallet apps such as Google pay, Samsung pay, and different Apple pay options. Ensure that the kid is at least 13 years old if they desire to use Apple Pay and other payment options.
Moreover, you will find Jassby as an FDIC insured and Mastercard option ensured by Sutton bank account. It also utilizes bank-grade encryption that's ideal for protecting sensitive data making the account safe as any other bank accounts there.
Click Here to Start Online Transaction using Jassby.
#5. Cheapest Digital Wallet: LifePay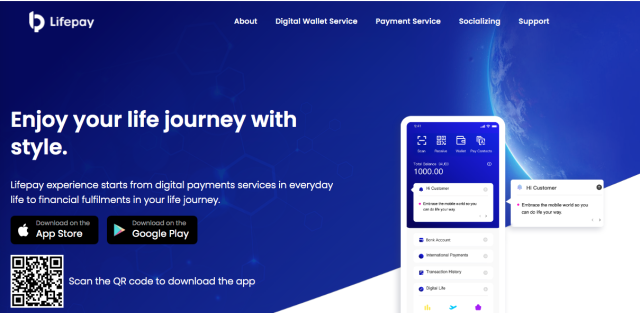 Lifepay is a highly recommended online payments platform that gives you access to establish an online bank account in seconds. You are free to shop online whatever you desire with your prepaid visa card. Control your card according to your want and spend securely, enabling you to freeze or unfreeze the card with just a tap.
Digital wallets such as Alipay and WeChat amalgamate with life pay, so you can easily make payments in different countries like Australia through BPAY. Digital wallet accounts and Visa cards for everyday use should be properly organized and managed.
Lifepay has a motto to empower the customers to embrace the newest technologies and brand-new trends for payments and wallets. The company has vowed to ensure the convenience and trust of customers related to the latest technologies and ordinances adopted.
It is an overall package starting from digital payments you make in your routine life to the business and financial fulfillments throughout the life journey.
Best Feature?
Life pay provides its customers with a variety of ways to make payments, whether it be the traditional method that is a mobile number and bank account or the QR code payment method and even including the third-party platform that is WeChat pay and Alipay.
The payments landscape has transformed after instant payments came into view, enabling users to make secure and instant payments. You can pay your Lifepay customers immediately in the blink of an eye.
Who is it Best For?
The security of the users is lifepays topmost priority. Admittedly to meet the need of the security-sensitive organizations, the network architecture, and AWS data centers are used.
Have you ever wanted to share with your friends how you paid a regretful fine that you could have escaped? Well, lifepays convenient socializing feature has backed you up, making sharing so easy.
Click Here to Start Online Transaction using LifePay.
#6. Best For iPhone Users: Apple Pay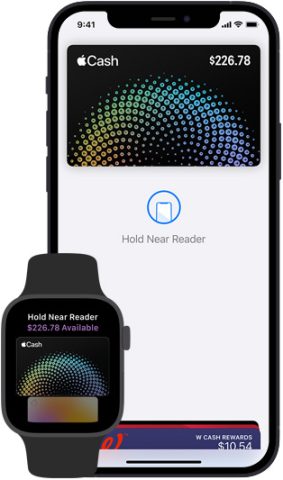 Have you heard about Apple pay before? It's an excellent digital wallet that utilizes a DPAN method to protect the account data. Any transaction you make with an Apple pay account is fully private and safe, thereby making it a safe and convenient way to make purchases.
It's simple to set up the account and is highly safe than exchanging cash and buttons. You can easily add the debit and credit card to the Wallet app on the iPhone, and BOOM! It's ready to work. You will also get the benefits and rewards without missing out on any hard-earned points.
Besides this, you can use Apple Pay to purchase Safari on the iPad, iPhone, or even on MAC as it includes options to skip lengthy forms and pay using a touch. Apple pay also helps to subscribe to different options like Apple News, Apple TV, games, music, or even upgrading the iCloud storage.
Another thing is to apply for an Apple card that provides people at least 2% back on purchases while using iPhone to pay with an Apple card.
Best Feature?
Apple Pay is present within all Apple devices such as iPhone, iPad, and Apple watches. Sounds good, right? Use the wallet to pay public transit sources and other items from stores by sending money to friends and families.
Moreover, keep the money in the account and connect the debit or credit card for effortless payments. The plus point is that college students can also add the ID to account and pay for things at school, particularly when schools work with this wallet.
Who is it Best For?
Believe it or not, this wallet is mainly for iPhone users. The card will target different Apple users, especially the ones who are tech-savvy. It includes the and Apple-evangelists and multiple Mac users. Have you got that?
#7. Best For In-store Purchases: Google Pay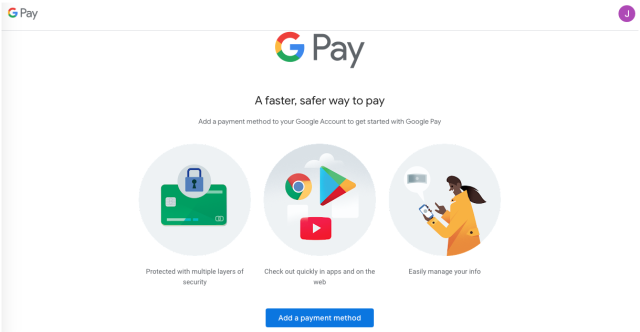 Google Pay is a mobile payment option developed by Google to allow users to store credit and debit card information for different online or in-store purchases. Google pay also includes different password protection layers that aids in creating a defense against credit fraud.
The app utilizes the cloud and NFC technology enabling people to make secure and fast payments by tapping the phone on any NFC terminal upon checkout. You can use the option from the Google Wallet Buy present on the websites.
Furthermore, it incorporates a four-digit personal identification number with lock capabilities on the phone that prevents unauthorized credit information.
The Google Wallet accounts would come with remotely disabled options even if you lost the smartphone. Moreover, the individual cards will still work, but you cannot use the Google Wallet purchases.
Best Feature?
You can store the Credit and debit cards in this wallet, and it offers full encryption on the secure servers to get a safe location. Google pay helps pay in-store to process the transaction with the selected credit or debit card. It offers a safe payment option from both Android and iOS.
Google pay also keeps the payment card account options fully hidden. When the card appears on the phone screen, it doesn't make the numbers visible. You will only find the last four digits during the purchase.
Who is it Best For?
It's best for people looking for a convenient and safest way to make online purchases. Isn't that great? You can use it to make purchases and different payments as the digital wallet are effortless to use while providing excellent efficiency to card payments.
#8. Best For International Use: Paypal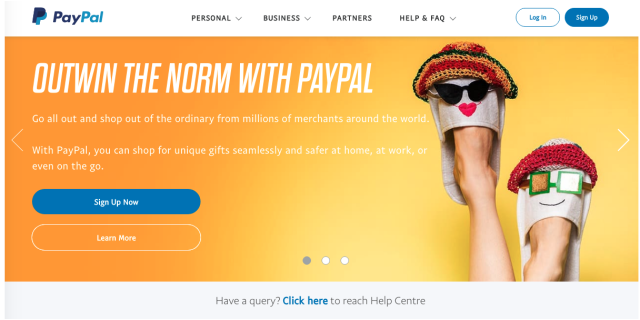 PayPal is one of the best digital wallets among all the leading digital wallets. Millions of people around the globe are using PayPal as their go-to wallet. The system has approximately more than 325 million active customers.
Businessmen and employees mainly use this app. The PayPal app allows you to send money to anyone in the world and receive money from anywhere.
PayPal is one of the must-use transaction systems if you are working internationally. It provides its users with a smooth transaction feature locally or internationally.
It enables you to make smooth, fast, and secure payments within minutes. This system is easily accessible through your PayPal account or the PayPal website. PayPal app provides users with a variety of flexible payment features. It allows users to make an invoice and forward it to their clients.
The money requested through PayPal is instantly paid without much chaos. E-wallets are most beneficial for consumers and international merchants. Furthermore, PayPal is way too secure for users and highly trustworthy.
Best Feature?
The PayPal key is basically like a credit card number that you can use for websites that do not have a PayPal button. You can signup instantly after you accept the terms and conditions; after that, a credit card number appears, expiration date, and a security code to help you enter any site.
Do you know PayPal requires two-factor security determining feature in a complete SMS message? In addition to this, it will also allow you to authenticate with one-time essential passcodes and time-based features. Besides this, PayPal also includes in-store purchasing and cashless features using QR codes. On the contrary, it won't help you rely on near-field communication.
Who is it Best For?
PayPal account is highly convenient and allows the users to transfer funds, pay bills and make purchases faster without having to type their account numbers every time. So you can finish your work as soon as possible and go back to the things you love.
Moreover, adding to the one-time purchases, PayPal is the fastest and simplest digital wallet to make recurring payments to your monthly subscriptions and bills.
#9. Top Fastest Digital Wallet: Walmart Pay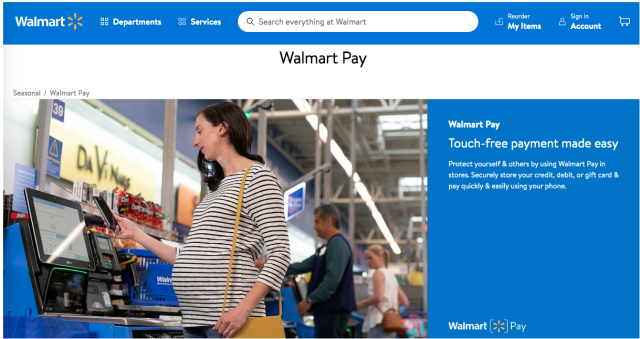 Are you looking for a wallet to use at Walmart? This Walmart pay is the best solution that will not disappoint you. It includes verified methods and SSL technology to keep information secure. Let's consider it in detail!
Don't you want to keep technology simple? With this Walmart pay option, you can get the best-in-class options. It uses NFC technology to use their smartphones to scan a QR code with the same PIN pads.
You can use Walmart Pay to send signals to the server and use a particular purchase making the process effective. It won't transmit financial information and help users maintain different layers of security to update the methods and systems. Sounds impressive, right?
Besides this, the Walmart stores include premium payment techniques, CVV codes, and other Wallets' digital credit cards. The checkout pin pad is genuinely encrypted with secure networks known as Secure Sockets Layer. The credit cards data will not transfer the data itself, making money transfers a reliable process.
Best Feature?
The Walmart pay helps to make it easier and convenient to get things Walmart. When a user pays, it will scan the phone with a QR code to show the PIN pad. You will find card information stored in the app, making it a more accessible option. See the difference!
You cannot use a bank account with a Walmart wallet. YES! You heard that right. The Walmart gift cards make it an effortless option. Ensure that you are using the wallet only on Walmart. The Walmart pay is available on Android and iOS users to provide exclusive benefits.
Who is it Best For?
Walmart is beneficial for people who need a digital wallet to speed up the checkout process to shop at stores. You can use the option reliably by storing the Walmart receipts and card information. You can use the Smartphone to check pulling out the cash or card by downloading the app.
Moreover, it's all you require to pay touch-free, seriously. It can use credit, debit, and other gift cards allowing you to bring coupons to the cashier with effortless access to receipts that make the return process easy.
Digital Wallets Comparison
| Digital Wallet | Cost | Best Feature |
| --- | --- | --- |
| Dashlane | $2.99 per month | Automatic form-filling, Top Security, Multiple logins |
| Wise (TransferWise) | $0 | Send money cheaply. Get paid in 10 different currencies. |
| Venmo | 3% fee | Safeguards payment information. Automatic contact finding. |
| Jassby | $0 | Automated allowances, Chore management, Shopping and virtual cards |
| LifePay | $0 | Multiple Payment Methods, Instant payments, International payments |
| Apple Pay | $0 | Apple card, Apple cash and Apple wallet feature |
| Google Pay | $1 for new account, but will be refunded after | Family Plan Subscription, Offline Playback, High-Quality Audio, Purchase |
| Paypal | $0.49 per transaction | Mobile Card Reader, Express Checkout, Barcode Scanning, Online Invoicing |
| Walmart Pay | $12 | Speedy checkout process, Store it securely, Easy to use |
How We Rank the Best Digital Wallet?
Here's how we ranked the top best digital wallet!
Features
The first thing we considered was the features. We ranked according to the features different digital wallet apps provide to the users. Whether it's Google pay, Samsung Pay, Facebook Pay, or any other wallet, there all have specific features to give effectiveness to the users.
Cost
Another thing we mentioned is the cost. We ranked on how budget-friendly any digital wallet apps are to offer exclusive benefits to the users. You will see whether Google pay account is more reasonable or Facebook pay. Venmo and Dashlane are undoubtedly amazing to provide users exclusive benefits.
Ease of use
Moreover, we considered the ease of use features. We concluded how practical a wallet is and how easily you can use the wallet for efficiency.
Conclusion: Best Digital Wallet in 2023
Nowadays, there are many options available on the internet when you look up the best digital wallets. But along with it, there are also several confusions, and to eliminate all these confusions, we have come up with this highly detailed list.
How are you going to recognize which option is the best for you? Or which wallet app can be accessible worldwide? Well, here are the answers to all your conflicts. Digital wallets shower you with relief and make you feel comfortable using them to store tickets, digital rewards, room keys, boarding passes, identification documents, and much more.
E-wallets, now known as digital wallets, are device apps that can store debit and credit card details in a specific place. They allow the customers to make online and in-store purchases through their phones. Every single digital wallet mentioned below is entirely safe and ensures your secure payment.
Dashlane is our top choice wallet with high-end protection and features to help people save and send money with ease. It includes different login and auto-filling features to improve user experience and performance.
Digital Wallets FAQs
Which digital crypto wallet is the best?
One of the leading exchanges in the United States is the coinbase that went viral in April. The company effortlessly trades popular cryptocurrencies such as Bitcoin to Dogecoin. Moreover, it includes a Visa-backed debit card which merges with Google Pay and Apple Pay as the best crypto wallet.
The Coinbase wallet is one of the best places for beginners who don't know much about crypto. Android and iOS users can download the coinbase app. And you know what? It has an intuitive interface, and the wallet becomes fully merged with the company's exchanges, making it accessible to conduct transactions, whether purchasing tokens or coins with many other digital wallets.
What's the most secure digital wallet?
Android Pay is Google's most secure and fastest mobile payment app that has a unique operating system. Like many other digital wallets, Android Pay also depends on the NFC technology that enables it to make payments by connecting mobile to an NFC-enabled terminal.
Walgreen has launched the latest loyalty program that makes Android Pay quite appealing for users as it allows users to order food and pay through Grubhub. Android pay provides our team and company with a vast level of security, like when and how our company's debit card was used.
Which is the safest online wallet to transfer money?
Without a doubt, online transfers have become a medium to save users from other cash shortages or related problems. You don't need to fill different forms or requirements to transfer money as it's hassle-free through a digital wallet.
Venmo is a popular way to ensure safe money transfer, helping you send money to someone quickly and securely. It's a social network that offers effortless transactions to send payments reliably. Venmo will help you share money with friends reliably.