How to Have a Healthy Long Distance Relationship: Top 10 Tips for 2022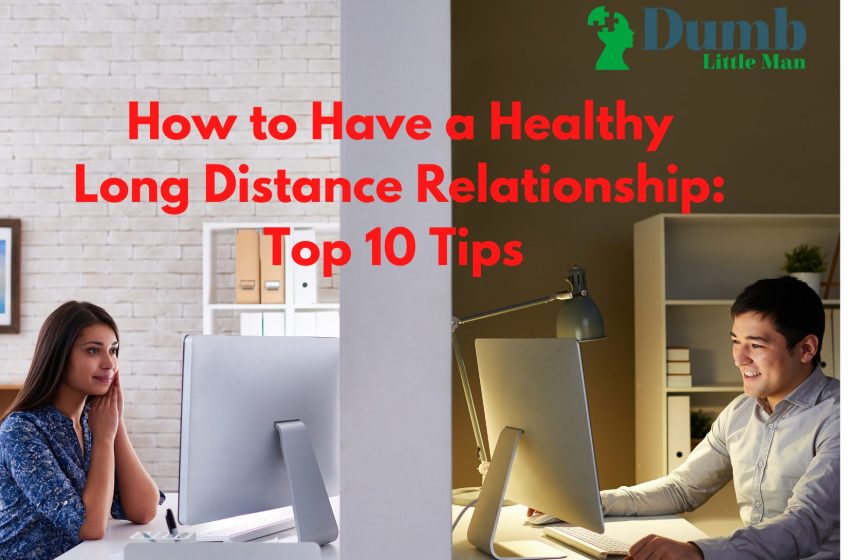 It is difficult to live far away from a person you just started seeing, you get along with, have fun together and everything seems to be going on well. In this article, the focus is to get answers to the following question, does distance in a relationship make hearts grow fonder… or fonder of someone else?
Though it might seem scary or challenging, a long-distance relationship can succeed — and they do all the time. Definitely, there are more challenges to having a successful relationship when there is a separation but many couples have been able to do it successfully and others can as well. They just require a bit of extra consideration and work if you two want to be on the same page.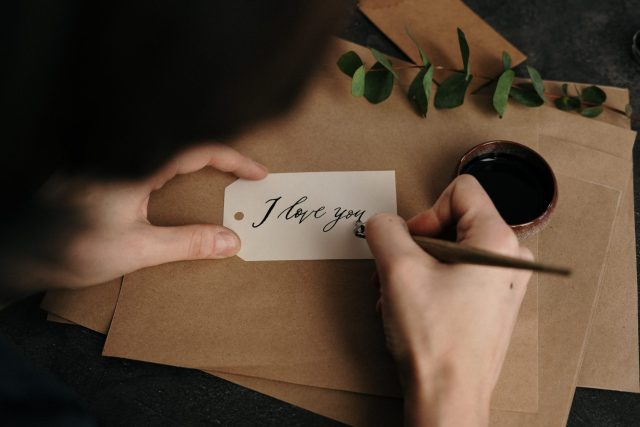 | RECOMMENDED DATING SITE | REVIEW | VISIT |
| --- | --- | --- |
| | Top dating site with over 16 million active members. Free to Try! | |
4 Major Challenges for Long-Distance Relationships
Long-distance relationships face many hurdles, it is vital before we share the tips to just give an overview of what to look at as a sign that things may go wrong. These four major challenges affect many long-distance relationships. They include:
1. Trust
It is a major challenge as one can't tell what their partner is up to at any particular moment. To win this, you have to be open, truthful, and trustworthy. Those are the only virtues that can help one be happy in long-distance dating relationships.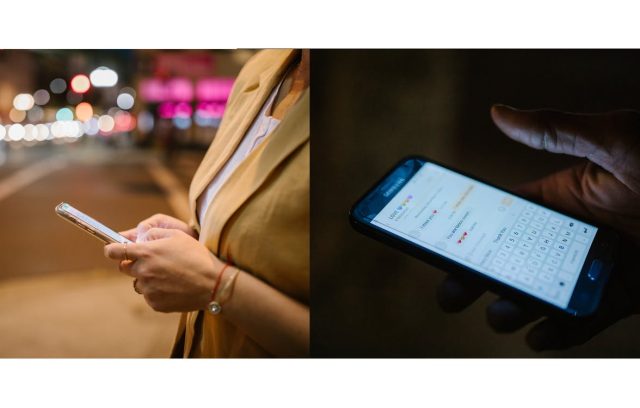 2. Communication
long-distance relationships are affected by a barrier between them when they can't stay connected. If partners can't weed out the barrier early enough, their boat is bound to capsize. Make those calls, engage as much as possible, and keep the spark alive.
You can have a video call at night just to talk about your feelings, the future, any long-term plan, or even marriage.
3. Intimacy
There isn't a lot of physical touch due to the distance. Intimacy feelings and romance are very important-it is like the main ingredient in every relationship. Without it, nothing works. Emotional connection is very important, without it that geographic separation can lead to a complete collapse of the relationship.
4. Activities
If you are in a long-distance relationship, there is no closeness, things like inn-person cooking, evening walks, holding hands, and so on are out of the picture. Therefore, you have to find better ways to feel connected.
Having mentioned these factors now you understand what to look out for and how to use the tips shared herein to ensure your long-distance relationship works.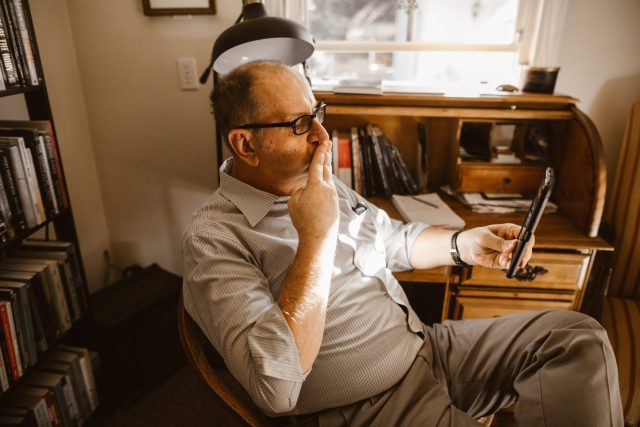 What you need to do to make ensure that you have a successful and happy long-distance partner
1. Look forward to your time together.
Always find something to look forward to together. Being in a long-distance relationship means you don't get time to be together or even see each other more often. In that sense, as a couple of lovers, looking forward to the time you will spend together is important. You have to ensure that you spend as much time together as much as possible.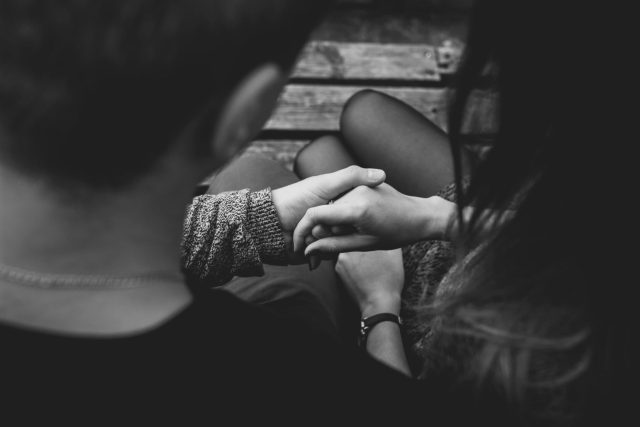 If you are living in separate cities or in different time zones, create time to travel early to ensure you get to your partner's place early enough. If flying isn't that expensive, make it a habit to travel over anytime or meet in the middle, split the difference.
Ensure that you plan everything together to make it easier so one person doesn't have to do all the work. Organize as many meetings as you can, have phone calls, set calendars, and follow each to the latter. Communicate about these plans over and over every time. This will help you have a great long-distance relationship.
When planning out how your time will be spent together, here are a few things to put in mind;
What does she/he love?;
Favorite Place
Budget
How much time do we have?
These questions will help you to plan accordingly in a great way to ensure you get the best out of the meet-up. Here are a few things that you can do;
Work out together. If both of you love the gym and physical activity, do so and bond at the moment. Research has suggested that couples or partners who exercise together felt happier than people who earned $30,000 more a year.
You can surf the internet for YouTube videos to use in your training if you don't want to go to the gym.
Read a book

If two long-distance dating partners are avid readers, then this is something you can all do. Reading to each other is a great way to share knowledge while creating an intricate, intimate bond at the same time.
Listen to music

For music lovers, this is an awesome treat especially if you share similar genres in music. Listening to music is a good way to bond because it strengthens attachments.

Watch a movie

Assume you are in the same city and you don't want to go to the theater, Netflix is a search tab away. Pick a nice movie and watch it. You can get a glass of wine and some popcorn as accompaniments.

Play some games

There are many games that you can play, chess, word puzzles, hide and seek, etc. You can also try truth or dare. It is a great game and could help you learn more. The good part is you can still play it online.

2. Communicate and be available
Communication is a very important tool in a long-distance relationship. It is what binds two people together when they can't meet daily or see each other more often as they would love to. It is however important to understand that the communication should be open.
Check-in and catch up with each other every day. Be sure to have time to catch up with each other at the end of each day whenever possible. Block out at least 30 minutes at the end of each day to catch up with what is happening in each other's world. Build on your "love map" as you grow in your understanding of your partner and what he or she is experiencing each day.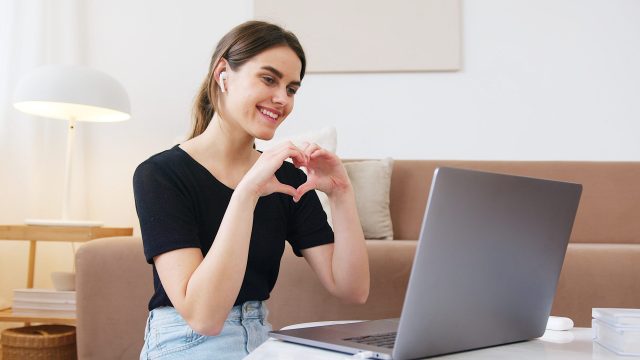 Don't set rules like you should call X number of times in a day, or send texts at certain times. Let the communication come organically. Ignore nothing, discuss everything.
People get busy and that is undebatable nonetheless, we all have a few days dedicated to ourselves-which is healthy. Such days make good use of them to learn more about how to communicate and keep your relationship alive.
Understand that more communication doesn't necessarily mean you two are getting it right. Find better ways to communicate, don't force it down each other's throats. Relationships need emotional support and the need for two people to spend time together.
You can also keep your partner updated throughout the day or at night by using a variety of communication channels:
Text messaging
Video calling
Playing games
Sending a picture
Leaving a voice note
Sending a handwritten letter
As partners or couples, you can also create a "Me and You" routine to keep you in check all the time. In the routine, block time for communication and ensure that you commit to your block. That way both of you will feel satisfied with the communication.
To communicate well with your partner, do the following;
➣ No censorship
Agree with your partner to discuss all topics with utmost openness no matter how difficult some of the subjects may be.
➣ Be an active listener
Focus on listening keenly with a view to being of help rather than just waiting for your turn to speak.
➣ Control your emotions
Deal with your shit and make sure that your partner doesn't become the punching bag of your sorrows which ain't his/her problem.
➣ Forgive and forget
As a human being, you are not perfect, ensure that you understand, forgive, and forget. Remember, love doesn't keep a record of wrongs.
➣ Be amazing
Have some sense of humor, don't be too cold. If your partner wanted a cold place to be, a fridge would be home for him/her-but she chose a warm place in you. Make it lovable all the time.
3. Get romantic over face-time.
It is important for couples in a long-distance relationship to keep the fire burning. You have to keep the romantic side of the relationship alive. Show that extra effort. Ensure you have put aside time as long-distance couples to romance even when it is virtual. Sexting might seem like a game for the young but it is one way of keeping the spark ignited.
It is thus important to spare time to do these activities and keep the romance alive while at the same time feeling geographically close. You can FaceTime and get intimate that way, so you are both connected with each other to keep that attraction alive.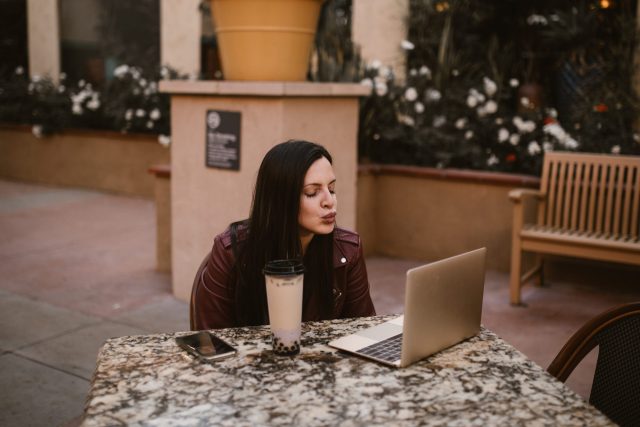 Doing this is a great way of prioritizing each other. Long-distance relationships take work and it is not worth it if one person stops prioritizing the other.
To keep things interesting, try:
Swapping sexy photos (just make sure your messaging app is secure).
Talking about sex and things you'd like to try.
Phone sex.
Mutual masturbation during video chatting.
Sending erotic emails, letters, or texts.
All the little things shared above.
Remind each other of your romantic times to ensure that both of you have a good memory of your love life. It is a great way to keep things romantic and intact even with distance.
4. Send in surprise messages and gifts
Life has a lot for all of us sometimes and as such we get busy depending on the schedules of our jobs, school, or personal businesses. As such, one may not even have the time to make a call throughout the day.
Nonetheless, everyone gets a break of at least 15-30 minutes for lunch or something, in this time you can quickly send your lover a message. Sending a little message can brighten your partner's day and remind her that you're thinking of him/her.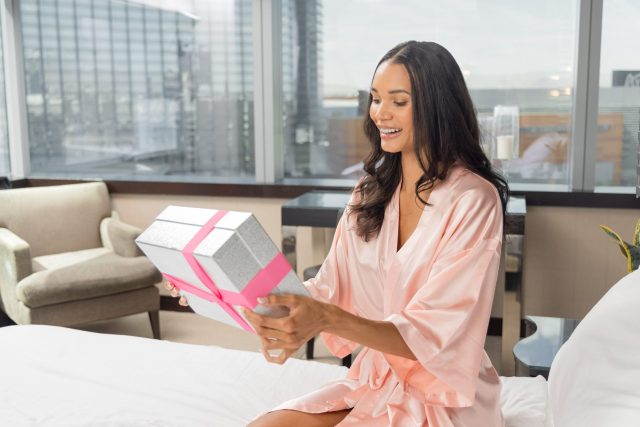 Many people don't know that a surprise message makes a huge impact, a huge difference in the status of a long-distance relationship. This is one of the major tips to actualize.
We all love gifts but women love them more. Trust me any gift that you send to your partner communicates a lot about the kind of person you are. One may be thinking so what do I gift her, here are a few suggestions;
Buy a small ring, keychain, or watch. Something that resembles her hobby or one that you know he/she likes.
A music playlist; of course, you know your partner's music, if you do then create a playlist of her favorite jams and send it to her as a parcel. Dedicate a few new songs to her too.
Love coupons; send them to love coupons that the two of you can redeem when together or one can on his/her own.
Themed care packages; this is a great way to go wild with your lover.
Write a letter by hand and snail mail it.

Photo Credit; Pexels
With modern technology, you can also order gifts and get them delivered to her location. A good example is flowers. You don't have to be there physically, pay a courier and get the gifts delivered on your behalf. Such a gesture cement love and shows that you care about the state of your relationship with that person.
5. Make every moment count
It is common for a person in a long-distance relationship to feel like they never get enough of everything. This sounds familiar to many people and as such, it is important to make sure that each moment counts. Focus all your energy on ensuring that you get the most out of your communication, romance, dates, and the time you spend together.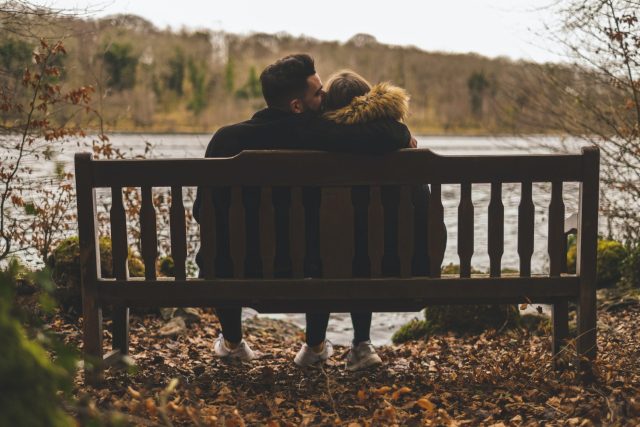 That way you have something to cling to when you feel lonely and you can't get a hold of your partner. In that moment of delving into your wildest imagination with your partner, try to write a few things down to ensure you two talk about them when you get in touch.
Distance physically disconnects partners but ensures that the emotional part remains intact. So, vent or ramble to each other, and don't be afraid to share things that seem trivial, even boring — what you had for lunch, your new neighbors, or how you stepped in cat vomit on the bathroom floor. After all, you'd probably share those things with a partner you saw every day.
6. Pursue Common Interest
Am sure all partners have something they both love to do. Pursuing such an interest is a great way to ensure that your relationship stays intact. Find things to do together when you are together and talk about them when you are apart.
Here are some of the common interests you can try;
➤ Start journaling together
You can use such a platform to reminisce how you met, your closet moments, what both of you love-can be sports and hobbies, and so on.
➤ Bucket listing
Create a list of things that both of you want to achieve and mark against each as you accomplish them. They could be places you want to visit, cars you want to own, foods and restaurants you want to try.
➤ Work out together
Did you know that it is scientifically proven that partners who exercise together are generally happier than people who earn $30,000 more a year?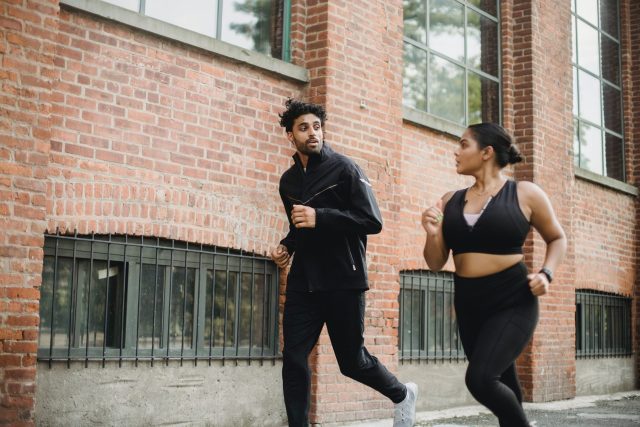 You can use YouTube videos as a guide as you exercise if both of you don't want to visit the gym or go for a run.
➤ Read a book
If both of you are avid readers, then reading together is a very romantic way to bond while sharing knowledge at the same time.
| RECOMMENDED DATING SITE | REVIEW | VISIT |
| --- | --- | --- |
| | #1 Dating Site. Largest active member base at 16 million. Free to try! | |
| | An innovative new matchmaking service designed for sophisticated and ambitious professionals of all ages in the US. ! Free to Try! | |
➤ Listen to music
Music increases social bonding and cements attachments, it is, therefore, a great tool to use to bond with your partner if both of you are into music.
➤ Movies
Do you both enjoy watching movies, if so you can go to the theater together or if not, the two of you can Netflix and chill.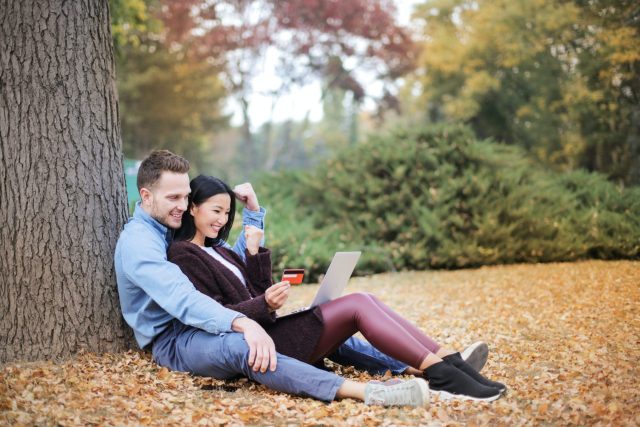 ➤ Play some games
I am a great fan of chess and I always play it with my partner-I win most of the time though. If both of you are into games you can try chess, word puzzles, good-old-fashioned hide and seek, and even truth or dare.
Such games will help you bond as you converse and enjoy each other's wins and losses. The good thing is most of these games can be played online. You have no excuse not to try something out!
Learn to play golf, take bridge lessons, begin a running routine and challenge each other with it. A good example is, if you both love to gym, you can start going to the gym together virtually and that is a great way to bond and be happy.
7. Be open and Don't judge.
Long-distance relationships have a lot of ups and downs. It is thus vital to be open and honest about one's struggles. It is right to voice your concerns and struggles with being apart.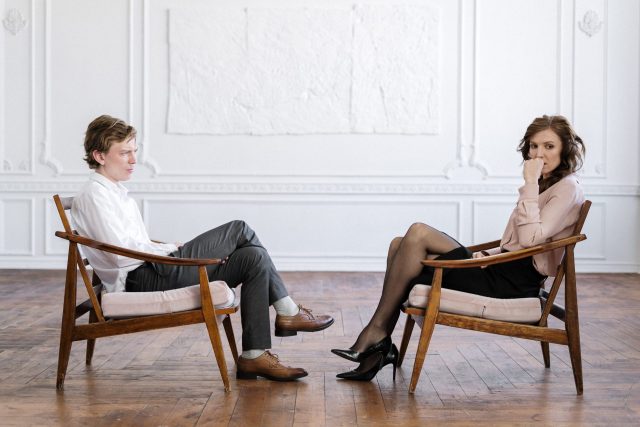 This helps the two of you find solutions and make the long-distance relationship work. If you are on the receiving end, don't be too quick to judge. Listen and offer solutions. Talk about how to solve the problem or how something can be done about it.
8. Remember, happiness starts with you.
I agree you love this person so much and they are all you have but you have to find ways to be happy as a person especially when you are not together.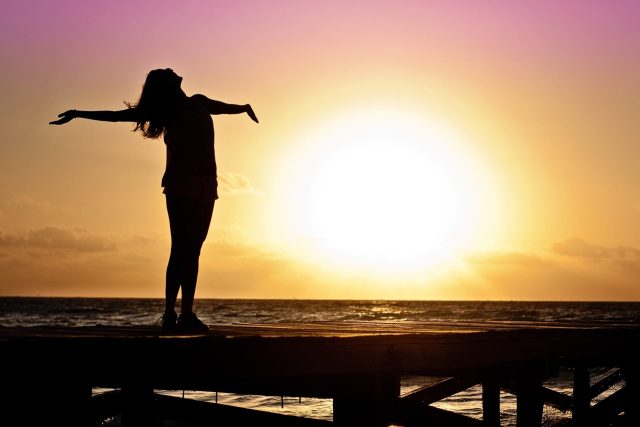 You can always enjoy life, don't wait to be together to do so. Ensure you enjoy yourself and have enough positive energy that you can share with your partner when you are together.
9. Share loving and positive feelings every day.
In healthy relationships, there are 5 positives for every negative. Find ways to contribute to the formula. Check-in and catch up with each other every day whenever possible.
Build a great love map as you get to know each other better and strengthen your intimacy.
10. Embrace Technology.
We have Skype, zoom, and Facetime, which means we have many options for communication. If you are in a long-distance relationship, then you can use these platforms to stay in touch.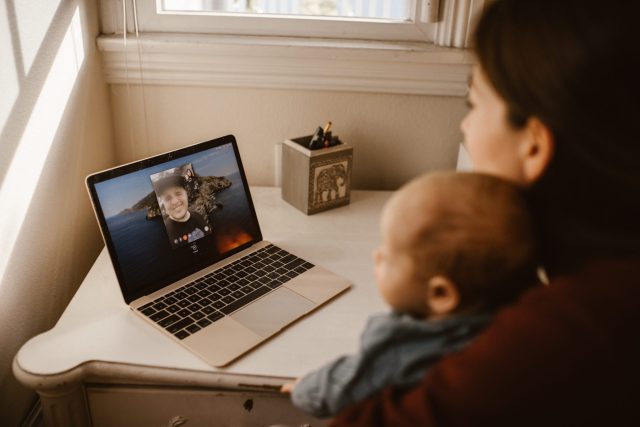 You can see each other live, you can share pictures literary with this kind of technology, your partner is just next door. There is really no reason for the relationship not to work.
Verdict
So, do long-distance relationships work? My answer is in the affirmative. Yes, they work and many long-distance couples have had very healthy long-distance relationships.
Whether you've suddenly found yourself managing a long-distance relationship, or recent events have made your social and personal relationships long-distance… there's a lot of negative talk about why long-distance relationships don't work. That's because things are just harder but it doesn't mean yours can't work.
If you've found someone you connect with and love, you probably don't want to break up simply because you don't live in the same location. This means you have to do everything to make this work. It is not a one-partner show, both of you must be willing to burn the midnight oil to ensure you are both happy and physically together even with the distance between the two of you.
Another truth is not everyone can manage a long-distance relationship or let's just say manage on to last forever. It takes effort and one just being their own person. Always have a plan in mind, be ready for the challenge. Be the driver and lead especially as a man.
Use the distance between the two of you to love your partner in a different light. Make it a time of gratitude and see the advantage it gives you to connect intimately and focus on ensuring that it works. I would be glad to know that you have utilized these tips and everything is working out well for you and your partner. And remember, you got this. Cheers!
| RECOMMENDED DATING SITE | REVIEW | VISIT |
| --- | --- | --- |
| | An innovative new matchmaking service designed for sophisticated and ambitious professionals of all ages in the US. ! Free to Try! | |
Like this Article? Subscribe to Our Feed!
Ruth is a life coach who specialises in finance, relationships and career development. Outside work, she loves writing novels and guides for personal development.