Learning Management System: Usabilities and Benefits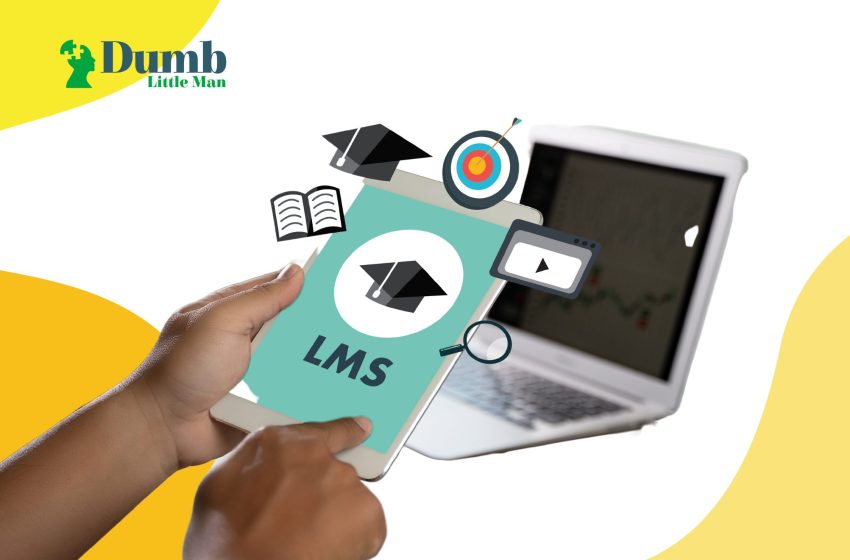 Two decades ago nobody ever thought that the learning process could ever fully shift to a virtual mode. The LMS has been widely popular over the past few years to become an important part of businesses and their training plans, propelled in part by the expansion of digital learning and acceptance of mobile learning in the last decade to the latest Artificial Intelligence (AI) and Machine Learning (ML) interventions.
What is LMS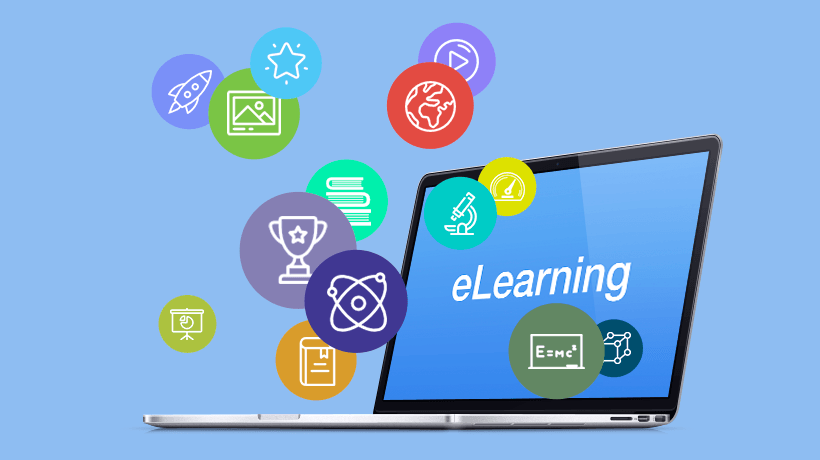 LMS or Learning Management System is a software application for the administration, documentation, tracking, reporting, and delivery of educational courses, training, or learning and development programs. LMSs are web-based learning management systems that can be used for a variety of purposes, including entirely online courses and hybrid learning models like blended learning and flipped classrooms.
Other learning technologies, such as a training management system for managing instructor-led learning or a learning recording store for storing and tracking learning data, can be used in conjunction with a learning management system.
What are its uses
LMS are used in both corporate and academics to fulfill various kinds of needs. Corporate and academic LMSs both allow online access to course materials and automate various aspects of training operations, but they differ in some ways.
Corporate:
1. On boarding
An LMS for on boarding guarantees that all new hires receive the exact training content they require, makes distribution simple, and offers a variety of other benefits, however, some LMSs are better suited to this task than others.
2. Compliance training
The corporate can give the critical type of training required to inform employees about the organization's regulations, policies, or adherence to laws through the LMS. This makes it easier to keep staff up to date.
3. Product training
LMS helps to provide training and knowledge about the products and services to its employees, partners and as well as customers. With it you can update your employees about new products by providing just-in-time product training as early as possible.
4. Channel partner training
Companies can use LMS to provide them with information on your products, the development process, extra features, new product line applications, and how-tos across the globe. It will ease the company's network and upgrade its business.
5. Job-Specific Skills Training
Employee education should include job-specific skills training, especially for those in technical positions. With a corporate LMS, it's easy to involve staff members in training on a regular basis thereby ensuring continuous learning. It's even easy to involve and engage staff members in collaborating to develop new training.
Academics:
A Learning Management System (LMS) is a piece of web software that allows you to create, deliver, monitor, and report on educational courses and results. It can be used to support both conventional face-to-face and integrated and distant learning situations. Some of its uses are
1. Material Distribution
All students, whether in class or learning remotely, will have access to the lesson's objectives, activities, and resources if the LMS is used to distribute class content. Software tools can also be used to exchange textbooks online. An up-to-date product can be included into the class page instead of students purchasing and lugging one huge textbook to and from educational institutions.
2. Parental access.
Parents can get engaged with the activities of students in class. This gives working parents a benefit to track the progress of their children. This gives parents easy access to things like assignments, reports and class schedules.
3. Providing assignments
Since a couple of years many national and international competitive exams have shifted to online mode. Through LMS institutions can take various kinds of assessment tests in different formats. This also allows students to upload their tasks in multiple formats.
4. Performance Tracking
As everything will be updated and saved on a regular basis, it will be easy to track the performance on various fields. It helps to make unbiased reports for students. It also helps to compare the progression of the student from the past and present data.
These are some of the few listed features of the LMS. With LMS one can flexibly customize as per the need and come up with innovative modes of use and there are many successful use cases of LMS.
Merits of LMS
LMS provides different benefits to businesses and intuitions as it has different functionalities in both fields.
Business
It helps reduce training cost
It helps to cut down the training and on boarding time
It helps to make customized learning plans for individuals with different specifications.
It helps to track and measure the effectiveness of the training.
It sets the benchmark for working standards
Academics
It provides access to a huge amount of materials and textbooks in virtual format.
It helps to provide training in a pictorial format which makes learning more interesting and engaging.
It helps to create transparent and unbiased reviews about the students.
It helps to manage a large and diverse audience seamlessly.
It reduces infrastructure and administrative costs.
Demerits of LMS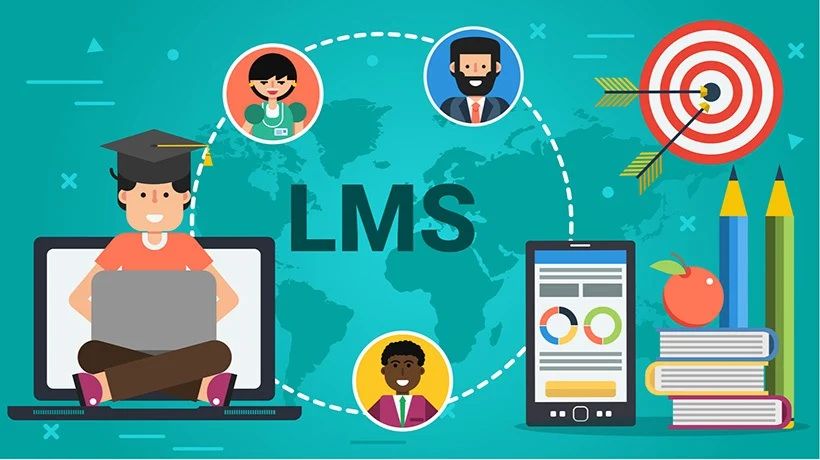 There are a few drawbacks of LMS which are yet to be tackled.
It fails to deliver a practical experience to the students. For example, students are unable to access the labs for practical experiments.
For new users, the setup and learning period is a bit lengthy. Furthermore, certain LMS require coding and IT knowledge to operate, therefore in order to use it, one must get additional training, which may incur additional costs and effort.
Conclusion
The continuous change in consumer demand and emergence of new technology, online learning has expanded to cross-border and is no more limited to brick and mortar building .Traditional classrooms are unlikely to remain in their current form in the near future. As a result, it's past time to stop thinking of eLearning as a luxury and start seeing it as a requirement.
If you still have not engaged in this virtual mode of delivering courses and training, and are looking for the platform which can provide you with all sorts of tools that would help you create a strong program, then roll-out with Muvi One to avail all sorts of assessment tools and a flexible code-less CMS. Try it for free by taking a free trial without using any credit card and building a next level platform for your audience.
Like this Article? Subscribe to Our Feed!