No Time? No Problem: Last-Minute Date Ideas Every Man Should Know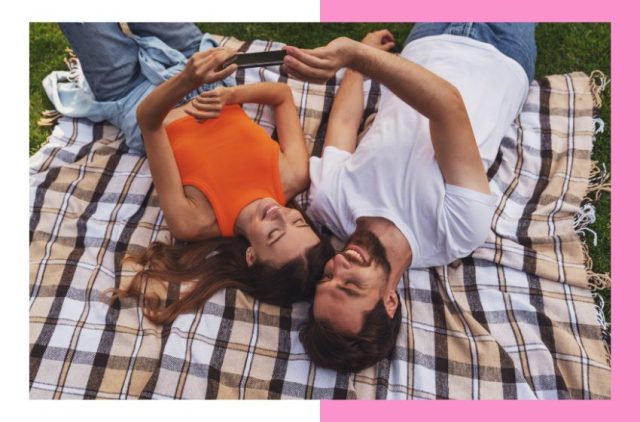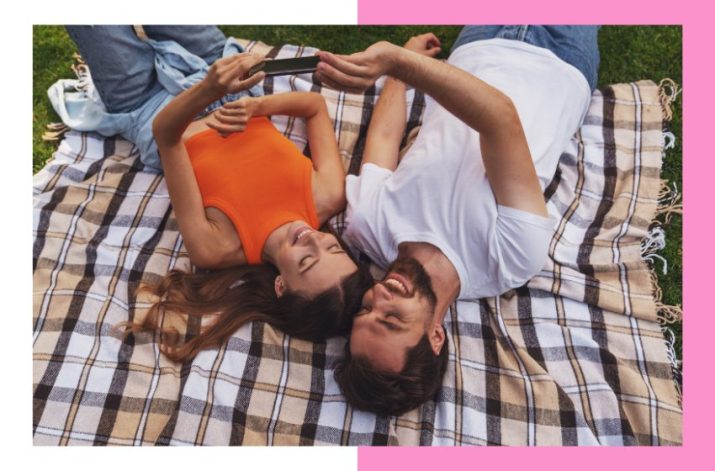 Have you ever had a fight with your partner because you forgot to set up a date for your anniversary? You are not alone. Most men, at one point in their lives, have done this, and most of the time, it's just due to how hectic life now has become.
Men have been branded as the "forgetful" ones in relationships, even when it comes to special occasions. While this may not be intentional, it is still important to make time to celebrate them – even at the last minute.
Read on for some inventive, last-minute date ideas that will help make anyone's anniversary stress-free and unforgettable, even if plans were made at the last minute. Find out a list of easily planned solutions that are ideal for last-minute situations and provide a big effect with little effort.
Understanding the Importance of an Anniversary Date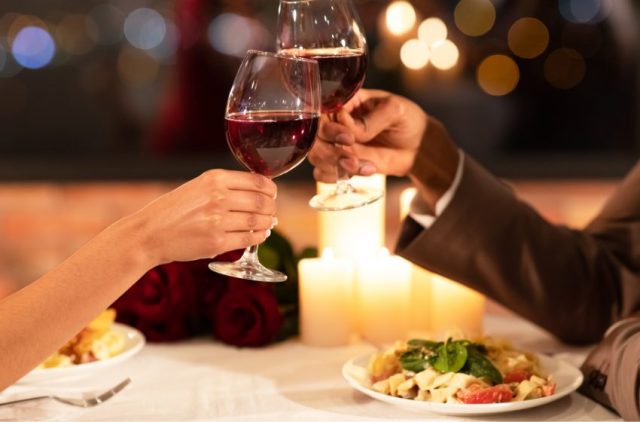 An anniversary is much more than just a day on the calendar; it's a celebration of your journey together, and even last-minute date ideas can capture this spirit. A date night demonstrates the love and work that go into your relationship, especially when it is planned with last-minute date ideas.
The lure of last-minute date ideas is their capacity to bring spontaneity and genuine affection to the festivities, turning an evening that would otherwise appear ordinary into something truly special. When carefully thought out and carried out, these last-minute date ideas highlight that creativity and imagination count, making every moment spent together meaningful and unforgettable.
The Significance of Celebrating Anniversaries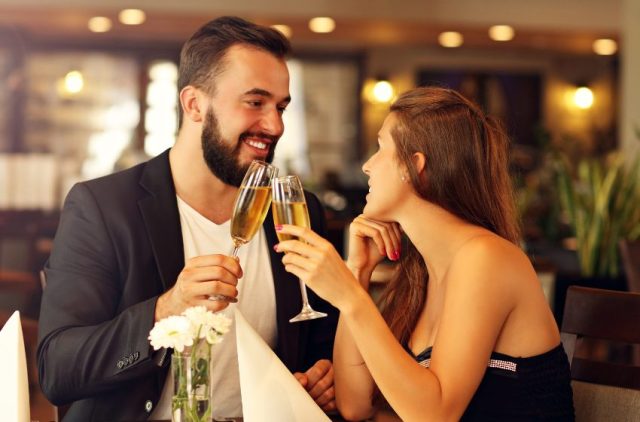 In a relationship, an anniversary is more than just a way to remember a special day. They are quite meaningful and have several advantages for couples. An in-depth examination of the significance of anniversaries, how they deepen ties, and their psychological advantages is provided here.
>> Also Read: What to Give On Anniversary: Gift Giving Tips To Make It That Extra Special
A Marker of Shared Time and Experiences
Reflection of Journey: Anniversaries offer a moment to reflect on the time spent together, the challenges overcome, and the growth experienced as a couple.
Milestone Celebration: Each anniversary marks a significant milestone in a relationship, offering a sense of accomplishment and progress.
Strengthening Emotional Bonds
Reinforcement of Commitment: Celebrating an anniversary reinforces the commitment made to each other. It's a reminder of the promises and love shared.
Deepening Connection: Anniversaries provide an opportunity to reconnect and deepen the emotional bond. It's a time to focus solely on each other, away from daily distractions.
Fostering Appreciation and Gratitude
Expression of Gratitude: Anniversaries are perfect for expressing gratitude for one's partner and the relationship's positive aspects.
Acknowledgment of Effort: Recognizing the efforts each partner puts into maintaining the relationship can boost mutual appreciation and understanding.
Psychological Benefits
Sense of Security and Belonging: Celebrating the continuity of a relationship enhances feelings of security and belonging, fundamental human needs.
Happiness and Wellbeing: Participating in joyful activities and recalling happy memories, often part of anniversary celebrations, can boost overall happiness and well-being.
Stress Relief: Taking time to celebrate and step away from regular routines can provide a much-needed break and stress relief.
Creating New Memories
Building a Legacy: Each anniversary adds to the tapestry of shared memories and stories, contributing to the couple's unique legacy.
Foundation for Future: Celebrating anniversaries sets a positive tone for the year ahead, helping to maintain a forward-looking perspective in the relationship.
Cultural and Personal Significance
Cultural Rituals: In many cultures, anniversaries are not just personal but also part of broader rituals and traditions, adding a deeper cultural significance.
Personalization of Love: Each couple can celebrate in a way that is uniquely meaningful to them, thereby personalizing their expression of love.
Reinforcing Positive Relationship Patterns
Positive Reinforcement: Celebrating achievements, like anniversaries, reinforces positive relationship patterns and behaviors.
Modeling for Future Generations: For couples with children, celebrating anniversaries can model healthy relationship behaviors and the importance of commemorating significant life events.
Why do men forget about their anniversary?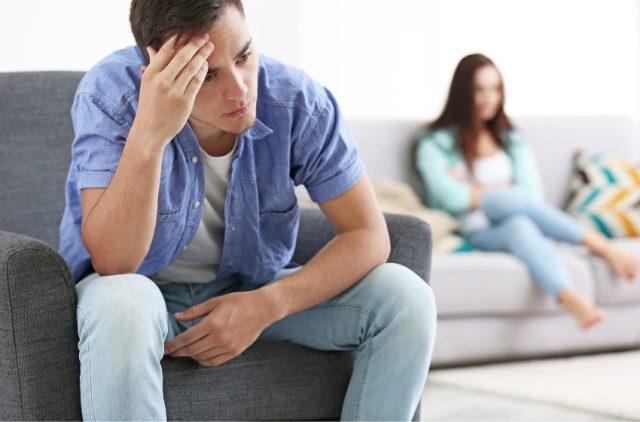 Not being able to remember an anniversary is an unfortunate problem that typically doesn't indicate neglect or lack of care, even in the case of men. There are numerous explanations for why this might happen:
Busy Schedules and Stress
Due to busy schedules and stress, it's simple to forget dates in today's fast-paced world. Like everyone else, men can be distracted by personal or professional matters, which makes them forget significant dates.
Differences in Prioritizing Dates
Each has a separate priority list for dates and events. Anniversaries may mean different things to different people. Some people may think they are very important. The difference reflects their perceptions of calendar events rather than their feelings for their relationship.
Lack of Reminder Systems
Some people find that using calendars and reminders helps them recall crucial dates. Anniversaries are easy to forget if there's no solid structure in place.
Cognitive Overload
There is a limit to how much information the human brain can process and remember at once. Someone may forget an anniversary if they are suffering from cognitive overload from a variety of obligations and knowledge.
Tradition and Societal Roles
Traditionally, women in heterosexual marriages have been viewed as having the obligation of remembering anniversaries and organizing celebrations. Men may not be expected to remember certain dates as much as women are because of this societal expectation.
Inherent Forgetfulness
Naturally, some people forget things more than others. Even with the greatest of intentions, this tendency can even extend to significant occasions like anniversaries.
Lack of Personal Significance
Some people may not place as much personal emphasis on dates. Instead of closely linking their feelings to particular dates, they could choose to show their love and dedication in different ways.
Change in Routine or Environment
A new job, a move, or other significant life event might cause a disruption to one's regular routine and cause them to forget important dates.
Last Minute Date Ideas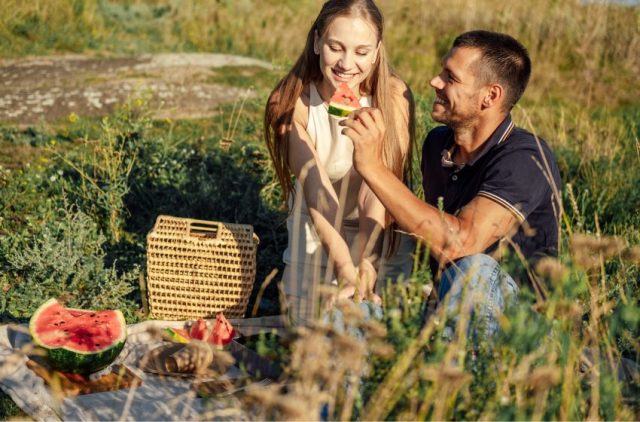 Quick and Easy Last-Minute Date Ideas
Caught up with work and forgot to plan? Here are some swift and straightforward last-minute date ideas to save the day:
Impromptu Movie Date Night: Pick a romantic movie, grab some popcorn, and enjoy a cozy date night.
Stargazing: Drive to a nearby open space, lay down a blanket, and gaze at the stars.
Cook Together: Have a fun evening cooking a special meal together at home.
Local Adventure: Visit a local museum, art gallery, or a new café in town.
Fun Date Ideas that Require Minimal Planning
Planning doesn't have to be extensive to be special. Here are some fun date ideas that are simple yet effective:
Picnic in the Park: Pack a basket with snacks and enjoy nature.
Sunset Walk: Take a stroll along the beach or a park during sunset.
Game Night: Challenge each other with a few games, board or video games.
DIY Spa Night: Create a relaxing spa experience at home with a bubble bath and massages.
Last-Minute Date Idea for the Adventurous Couple
For couples who enjoy a bit of thrill and spontaneity, these ideas are perfect:
Hiking Trip: Explore a local trail or nature reserve.
Dance Class: Sign up for a last-minute dance class and learn a new style together.
Sports Event: Grab tickets to a local sports game date night.
Escape Room Challenge: Test your teamwork with an exciting escape room experience.
Planning a Romantic and Entertaining Date Night on Short Notice
Even with little time to plan, you can create a romantic setting:
Candlelight Dinner at Home: Transform your dining area with candles and soft music.
Rooftop Drinks: Enjoy the city skyline with some drinks on a rooftop.
Memory Lane: Recreate your first date or visit the place you first met.
Star Map: Gift a star map of the night sky on your anniversary date.
Budget-Friendly Anniversary Dates
Picnic at a Local Park: Pack homemade sandwiches and snacks for a simple, yet romantic outing.
Movie Marathon Night: Choose a series of movies or a genre both enjoy and create a home cinema experience.
DIY Art Project: Collaborate on a creative project like painting or crafting.
Scavenger Hunt: Set up a fun and personalized scavenger hunt around the house or neighborhood.
Volunteer Together: Spend quality time during the day giving back to a cause you both care about.
Creative Home-Based Date Ideas
Themed Dinner Date Nights: Choose a theme and cook a meal together that fits the theme.
Indoor Camping: Set up a tent in the living room, complete with indoor s'mores and storytelling.
Home Spa Day: Create a spa experience at home with massages, facials, and relaxing baths.
Karaoke Last Minute Date Night: Sing your favorite duets and songs using a karaoke app or YouTube.
Puzzle Challenge: Work on a challenging puzzle together, perhaps with a special theme.
Tech-Savvy Date Options
Virtual Reality Game Night: Rent or use a VR headset for an immersive gaming experience.
Online Cooking Class: Join a virtual cooking class and learn a new recipe together.
Stream a Live Concert: Enjoy a live concert of your favorite band from home.
Virtual Escape Room: Test your problem-solving skills with an online escape room.
Digital Scavenger Hunt: Use apps or websites to create a digital scavenger hunt.
Outdoor Adventure for Nature Lovers
Backyard Camping: Set up a tent in the backyard for a last-minute date night under the stars.
Nature Scavenger Hunt: Make a list of natural items to find on a hike or walk.
Sunrise or Sunset Hike: Find a local trail suitable for a sunrise or sunset hike.
Biking Adventure: Take a bike ride through a scenic area or local park.
Bird Watching: Spend the morning bird watching, either in a local park or a nature reserve.
Cultural and Educational Date Ideas
Virtual Museum Tours: Explore famous museums around the world online.
Language Learning Session: Spend an evening learning basic phrases of a new language.
Historical Movie Date Night: Watch movies based on historical events or eras.
DIY Pottery or Art Class: Create art together using online tutorials.
Cultural Cooking Date Night: Choose a country and cook a traditional meal from its cuisine.
Personalized Date Ideas Based on Shared Interests
Craft Beer Tasting at Home: Sample and discuss different craft beers.
Photography Walk: Take a walk and capture photos of interesting scenes or each other.
Gardening Together: Plant a small herb garden or work on a garden project.
Music Jam Session: Play instruments or create music together.
Book Club for Two: Read and discuss a book or short story.
Fitness-Focused Dates
Couple's Yoga Session: Follow an online yoga class together.
Home Workout Challenge: Compete in a friendly home workout challenge.
Dance Workout: Try a dance workout video or create your own dance routine.
Hiking in a New Location: Discover a new hiking trail and explore it together.
Bike Ride Through the City: Take a leisurely bike ride through different parts of the city.
Food and Drink Exploration
Homemade Sushi Making: Try your hand at making sushi together.
Wine or Beer Tasting at Home: Set up a tasting station with different wines or beers.
Dessert Baking Challenge: Bake and decorate desserts together.
Cheese and Charcuterie Board Night: Create and enjoy a sophisticated cheese and charcuterie board.
International Dinner Night: Each month, cook a meal from a different country's cuisine.
Relaxation and Wellness Fun Date Idea
Guided Meditation Session: Follow a guided meditation together.
DIY Face Masks and Relaxation: Make homemade face masks and relax.
Couple's Stretching Routine: Do a gentle stretching routine together.
Tea Tasting and Relaxation: Sample different teas and discuss your favorites.
Journaling or Painting for Relaxation: Spend time journaling your thoughts or painting.
Memories and Reflection
Photo Album Creation: Compile a photo album of your favorite memories.
Write Love Letters to Each Other: Spend time writing and reading love letters.
Recreate Your First Date: Mimic your first date at home or revisit the place.
Plan Your Future Adventure: Dream and plan a future trip or adventure together.
Memory Lane Game: Share your favorite memories from your relationship.
>> Also Read: How To Date Your Partner Like A Boss
Navigating Challenges on Anniversaries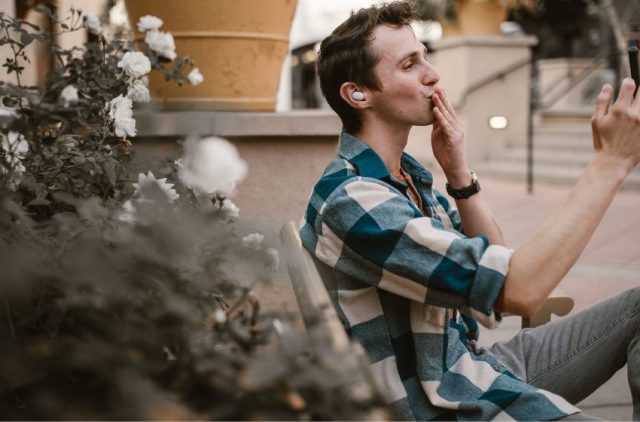 Challenges related to long-distance relationships, financial restraints, or unanticipated events might occasionally accompany an anniversary. Here's how to overcome these obstacles with calm while still adding special touches to your anniversary:
Long-Distance Relationship
Virtual Date: Plan a virtual date where you both can have dinner, watch a movie, or enjoy an activity together online.
Send a Care Package: Surprise your partner with a care package or a gift delivered to their doorstep.
Write Love Letters: The traditional charm of handwritten letters can be very romantic and meaningful in a long-distance setup.
Plan a Future Date: Use the anniversary as an opportunity to plan a special date or trip for when you'll be together next.
Share a Digital Activity: Play an online game, take a virtual tour, or engage in a shared hobby simultaneously, while connected through video call.
Budget Constraints
DIY Gifts and Celebrations: Handmade gifts or a home-cooked meal can be very personal and cost-effective.
Nature-Based Activities: Enjoy a day out in nature, like a hike, a walk in the park, or a beach day, which generally costs nothing.
Utilize Free Resources: Look for free local events, museum days, or community activities you can participate in.
Focus on Experiences: Create an experience at home, like a DIY spa day or a movie marathon, which can be memorable without being expensive.
Budget Planning: Plan ahead and set aside a small budget specifically for the anniversary to avoid last-minute financial stress.
Unexpected Circumstances
Be Adaptable: If plans fall through, try to be flexible and come up with a plan B that can be just as special.
Celebrate Later: If the actual day gets disrupted, choose another day to celebrate your anniversary. The date is symbolic; the celebration can happen anytime.
Focus on the Meaning: Remember that the essence of an anniversary is to celebrate your relationship, not the specific activities you had planned.
Communicate Openly: Discuss any disappointments or frustrations with your partner openly and find a solution together.
Small Gestures Count: Even if the original plans can't happen, small gestures like a heartfelt note or a special phone call can be significant.
Health or Mobility Challenges
Accessible Activities: Choose activities that are comfortable and accessible for both, considering any health or mobility issues.
Comfort Is Key: Focus on creating a relaxing and comfortable environment, whether it's a cozy day in bed or a gentle outing.
Seek Professional Help: If needed, hire a caregiver or professional service to assist in making the day special without overexerting.
Work or Time Constraints
Celebrate at a Different Time: If work schedules don't align, celebrate your anniversary at a time when both of you are available.
Short and Sweet: Plan a short but meaningful activity, like a breakfast date or a late-night dessert, that fits into your busy schedule.
Make Use of Technology: Quick video calls, texts, or voice messages throughout the day can keep the celebratory spirit alive despite the distance or time constraints.
How To Not Forget Your Anniversary Date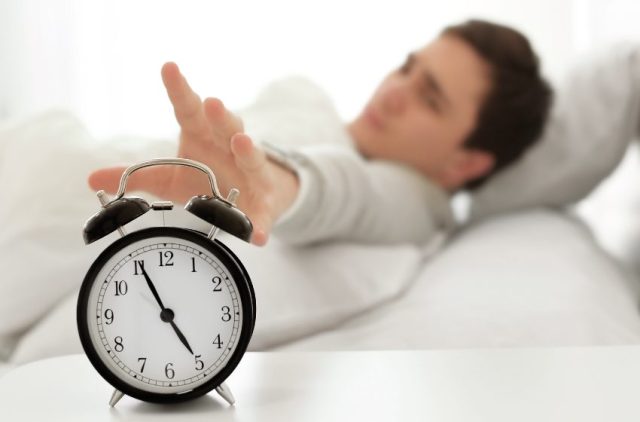 It can be easy to forget important dates, such as anniversaries, but there are useful techniques to help you remember these significant occasions:
Set Calendar Reminders: It can be easy to forget important dates, such as anniversaries, but there are useful techniques to help you remember these significant occasions:
Create an Anniversary Ritual: Creating a custom or ceremony for your anniversary may be beneficial. Rituals help to make the day more memorable and difficult to forget, whether it's a particular location you visit each year or an activity you partake in.
Utilize Reminder Apps: Many apps are available to help you remember significant dates. Reminder, Any.do, and Google Calendar are a few examples of really useful apps.
Involve Your Partner: It might sometimes work well to divide up the task of remembering. Talking about plans ahead of time might act as a mutual reminder.
Mark it on a Physical Calendar: A helpful visual cue can be adding a date to a real calendar and placing it wherever you see it every day, such as next to your bed or on the fridge, in addition to using digital reminders.
Set up Annual Rituals: It becomes into a routine if you do the same thing every year on your anniversary. It can involve going back to the location of your first encounter or acting out your first date. The date is made more memorable and significant by these customs.
Associate the Date with Other Events: Make a connection between your anniversary and a nearby public holiday or seasonal event. This connection can act as one more reminder.
Create a Countdown: A countdown to your anniversary might help you remember the day and create a sense of anticipation. For this, you can use simple sticky notes or apps.
Reflect on Past Celebrations: Reminiscing about old anniversaries through pictures or gifts might help you remember the significance of the occasion.
Set Multiple Reminders: Don't depend on a single reminder or alarm. Arrange a few in the days or weeks before the event.
Conclusion
In conclusion, this guide shows that you can be short on time, and still have the celebration that you'll never forget. These last-minute date ideas are not just a lifesaver for any man who has ever found himself in a bind, but also an opportunity to show off thoughtfulness and creativity.
It demonstrates that romance doesn't necessarily take a lot of preparation—sometimes the most memorable moments result from unexpected, last-minute decisions. Therefore, keep in mind that even last-minute date ideas can transform a potential mistake into a wonderful and spontaneous celebration of your relationship.
Last Minute Date Ideas FAQs
How can I plan a memorable anniversary with last-minute date ideas?
Ideas for spontaneous dates can be just as memorable as well-thought-out ones. Take into consideration a romantic supper prepared with whatever is in your kitchen, a spontaneous trip to a nearby location, or a nice movie night at home. Extensive planning should not be prioritized over thoughtfulness and connection.
What are some effective last-minute date ideas for long-distance anniversaries?
Last-minute date ideas for long-distance relationships might be anything from scheduling a virtual date to seeing a movie together or enrolling in an online course. Another way to make the day special is to plan a surprise delivery or send a passionate digital note.
How can I keep our anniversary exciting with last-minute date ideas every year?
Consider a range of last-minute date ideas, such as spontaneous picnics, stargazing, or cooking new foods together at home, to keep your anniversary exciting. Every anniversary can become distinct and unforgettable with a dash of surprise and excitement added by the spontaneity.