7 Killer Tips For Planning A Las Vegas Wedding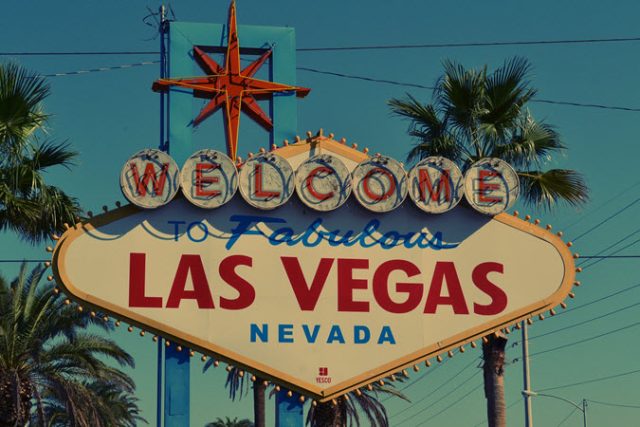 Planning a wedding is a wonderful and memorable thing but, beyond the emotions, it is also rather stressful. From finding a perfect wedding dress to booking a reception venue, it can be a real challenge for everyone involved. However, if you are getting married in Las Vegas, this process may become even more complicated.
The good news is that planning a Las Vegas wedding means having no limits at all. Want to tie the knot underwater or get married during a rock concert? The Entertainment Capital of the World can easily provide you with such an opportunity! With so many options, it is always better to have a Las Vegas wedding checklist at hand.
Whether your big day is an intimate one or you want to celebrate in style, here are 7 killer tips that can make the process of planning a Las Vegas wedding much easier:
Vegas wedding dress ideas
You can certainly travel to Las Vegas with your carefully chosen elegant wedding dress. But, actually, there's no need for that. Since Las Vegas is home to spur-of-the-moment weddings, you can find lots of stores where you can buy or rent any bridal gown, tiara, veil, jewelry, shawl, gloves and crinoline you like.
Most of them are open late so that even those who are planning to have night weddings can have plenty of Vegas wedding dress ideas. If you still don't have a perfect gown for your special day, you are sure to find it in Las Vegas.
Choosing a date
One of the first tasks that should be in your Las Vegas wedding checklist is choosing a date. There are two important things you should pay your attention to.
The first one is the weather. Don't forget that Las Vegas is in the desert, so if you want to have an outdoor ceremony or reception, consider getting married in the spring or autumn time. Traditional wedding months (June – October) may turn your big day into a nightmare.
Besides that, keep in mind that Vegas is a popular destination for conferences, meeting, concerts and vacations. Thereby, to check a convention calendar beforehand is never superfluous.
Marriage application
If you are planning a Las Vegas wedding, you don't need to wait long to receive a marriage license. You can apply for it no more than sixty days before your set date. Besides, you can speed up the process by filling out a marriage application form online.
Please note, however, that both people getting married in Las Vegas should appear in person at the county clerk's office to receive the license. It will cost you about $60.
Hotel chapel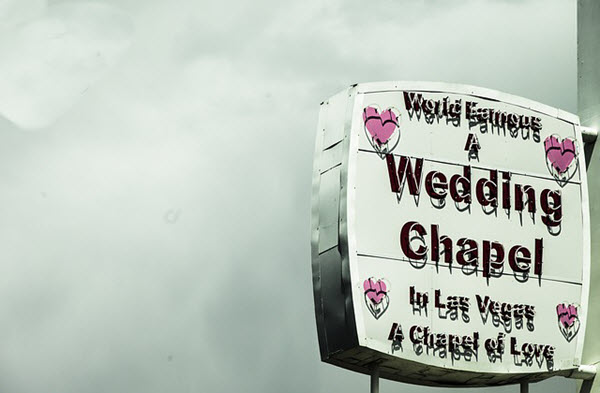 If you want to save some money, a hotel chapel can be a good option for you. The fact is that almost every hotel in Vegas has its own wedding chapel, which gives you and your guests the opportunity to stay in the same place for your ceremony and reception.
Furthermore, any hotel chapel can provide you with a variety of wedding services, including live broadcasting of your ceremony online, limousine transportation, professional photo and video shoots. Most of them offer fresh floral decoration and even a honeymoon helicopter flight. If you book your chosen wedding package beforehand, you are guaranteed to get a good deal.
Venue location
Las Vegas offers plenty of themed, fun and casual wedding venue options for a wide range of tastes and budgets. From sky high weddings and cocktail parties to the ultra-chic nightclub buyouts and wedding venues for animal lovers, everyone can find something to their liking.
However, if you are planning a unique Las Vegas wedding, keep in mind that most popular and unusual venues and vendors get booked up early, so it is better to do everything in advance.
Hair and makeup
Finding hair salons and makeup artists doesn't have to be a hassle in Las Vegas. Lots of hotels, casinos and spa centers offer these services to those who want their makeup and hair done professionally for the wedding day.
The only problem is that these services usually come at a rather high price. If you are on a budget, you can save some money if you go to a local salon located somewhere off the Strip.
Day-after photo session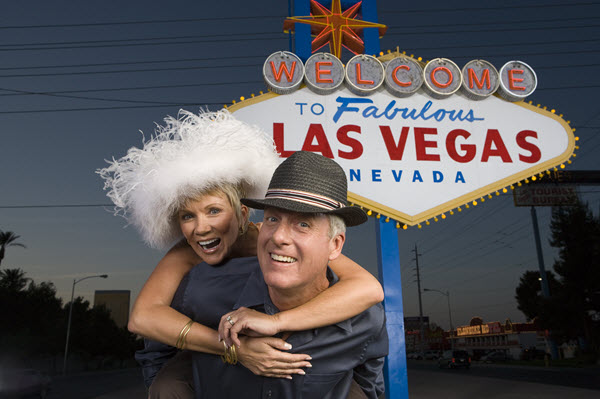 One more thing to include in your Las Vegas wedding checklist is a day-after photo session. Talk to your photographer beforehand about organizing a creative and funny shoot somewhere in Downtown Vegas or in the desert. Thus, in addition to your beautiful wedding photos, you will also get plenty of awesome Vegas pics to enjoy for years to come.
As you can see, getting married in Las Vegas may require a bit more preparation compared to a local wedding. However, who said you cannot elope without proper preparation and planning? if that's the case, just make your way towards Las Vegas Boulevard. You will find there everything you need for your perfect Vegas wedding! After all, this city is not called the Marriage Capital of the World for nothing!