Is Omegle safe?: Things to Know and Tips in 2023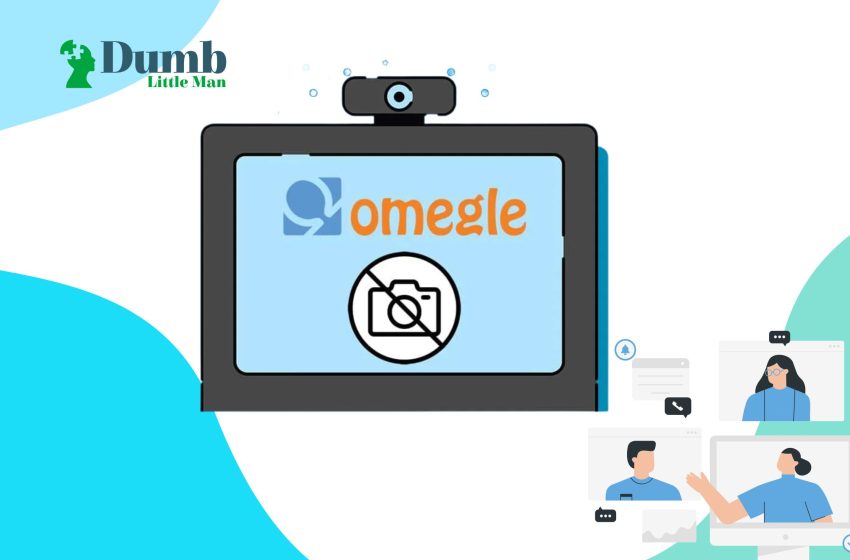 People say a lot happens when you log on to Omegle and become matched with different strangers.
Diversity is highly encouraged on Omegle. This means you will meet people from virtually every corner of the globe. Personally, I love that because you are going to hear and share experiences with different people and learn a lot from them.
With Omegle, making friends has transcended geographical barriers.
Is Omegle safe?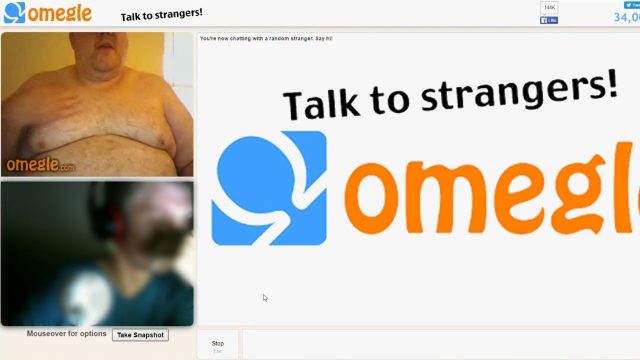 An expert who has carried out research says Omegle might be one of the riskiest websites available on the internet. A lot of inappropriate content has been consumed and exchanged by chat partners. And also, you can make friends with someone who isn't who they claim they are. You can make new friends on Omegle, but if you find any sketchy behavior, you have to discontinue the chat partner, move on and continue being yourself, he said. On many internet sites, you are likely to meet people who would try to force you into bad things or stalk you. But few good people on the site are genuine, and you can relate to and talk to.
Also, an investigation carried out by BBC revealed disturbing content which features minors engaged in sexual activities. This took place during the covid 19 pandemic. The BBC did a great job of calling the attention of authorities.
You can be matched with anonymous random people who don't even stay on the same continent.
Omegle is one of the most popular video chat apps in the world. This site is crowded. You can find a lot of people on this platform. They range from people seeking love, friendships, or a new perspective.  The video chat on this platform is quite unmoderated.
What is Omegle?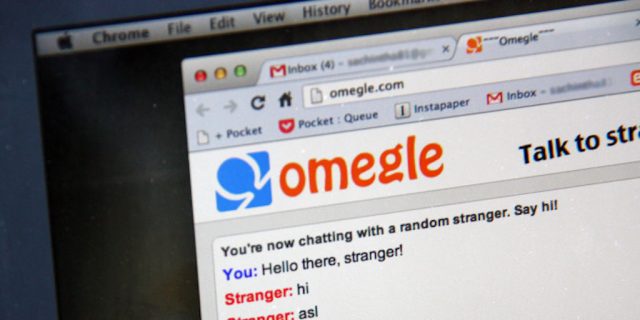 One of the best chatting platforms with a video conferencing feature to enjoy video chats with users worldwide. The site started in 2009. It allows users from +13 with parental consent. I find it scary that Omegle is very popular among children and young people. Even children as young as eight.
Omegle re-emerged and gained more popularity due to the covid 19 pandemic. We know how boring and cringy the lockdown was. Most people felt lonely and bored. Trying to kill boredom, a lot of people engage in so many online activities.
It is a fascinating experience to meet amazing and interesting people online randomly.  Omegle brings two random users together and identifies them as "You " and "strangers."
The platform allows several chat options for sending text messages and making a video calls. Studies have shown that Omegle enables users worldwide, but the site is trendy in countries like the US, India, Mexico, and UK. A user does not need to register or sign up on Omegle. All you have to do is add your interest. Omegle will do an excellent job of pairing you with a random user with similar interests.
The text is usually anonymous. But you can find out from the user by asking them, or they might reveal who they are even without you asking them. The best thing about this platform is you don't have to pay a dime to use it. It is free.
News has it that many college students share sexual content with strangers they met on the site. It would be thoughtful to give your teens enough information about keeping to a moderated chat when dealing with strangers on Omegle.
What are the dangers of using Omegle?

With the news of people who have been killed, abused, raped, kidnapped, or tricked by people they meet on the internet.
No matter the platform you are chatting with someone from, you need to be careful and set boundaries with other users.
Omegle is somewhat considered safe, provided you are not careless with private messages and live video. You are solely responsible for your safety. Do not share your personal information like phone, card details, emails, and home address, amongst others, to strangers you meet on Omegle.
You must not forget that people come online with bad intentions. Sexual predators are roaming everywhere on the internet. Make sure you keep yourself safe.
Because Omegle is a video chatting platform, many users are looking for sexually explicit content. They are looking for ways to engage in a sexual act. I find it widely unsafe for child users who can't make moderate chats.
There have been cases of sexual exploitation, kidnapping, and trafficking because of children using Omegle. The more disturbing thing is the more Omegle is talked about on sites like Tik Tok. The more many underage people are drawn to Omegle.
Just go with your senses whenever you log on to the site. Some people who are supposed to be locked in a padded room in a psychiatric hospital are also on many internet sites. You must not forget this.
However, there are parental control protections in form of software and computer hardware you could use to control the access of minors. Also, Omegle bans users who violate their terms.
Why would I want to use Omegle?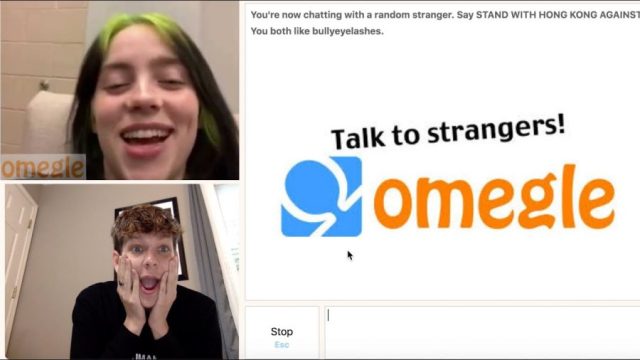 People come to internet sites like Omegle for various reasons. I have seen people sharing interesting topics like animals, celebrity gossip, food, pets, travel, and fashion, amongst others, with their chat partners. Some Omegle users have clearly stated that with their experience on the site so far, getting an internet friend is the best. While some said that there are no pros and cons of using Omegle, there is only action, reaction, and their fruits, the experience through which we get stronger and more mature.
I get sort of infantile joy when I see reasonable people on Internet sites ready to have reasonable and thought-provoking conversations other than sourcing sexual material.
Many people who are Omegle users have mentioned how the site helped them to boost their self-confidence. Talking to people on the site has enabled them to kill shyness and social anxiety when talking to people in real life.
Many have found it incredibly fun, exciting, and entertaining because it somewhat makes them curious because of its way of connecting two anonymous people from different parts of the world through video chat.
Many chat partners have ended up finding true love on Omegle. The fact that there are users with bad attention doesn't dismiss the fact that there are also users with good intentions.
Lonely people have felt a new glow after talking to people they meet on Omegle.
Many users of this internet site have narrated how they learned about the culture and history of so many people from different parts of the world. One user stated that he could learn Japanese dishes and dance from a girl he met on Omegle.
Some have random conversations they wouldn't want to share with family and close friends. They have anonymously shared it with people they met on Omegle. This is their little way of letting out hot air and feeling relieved afterward.
The report has it that a girl who had suicidal thoughts had a rethink after speaking with a stranger on Omegle.
A lockdown world wasn't funny at all. Some people kept themselves busy and away from depression during the covid with the help of fantastic chat partners they stumbled on Omegle.
But it is also vital you know that there are scammers, hackers, and liars on Omegle, so it will be a brilliant thing to be more cautious.
Is it safe to use Omegle?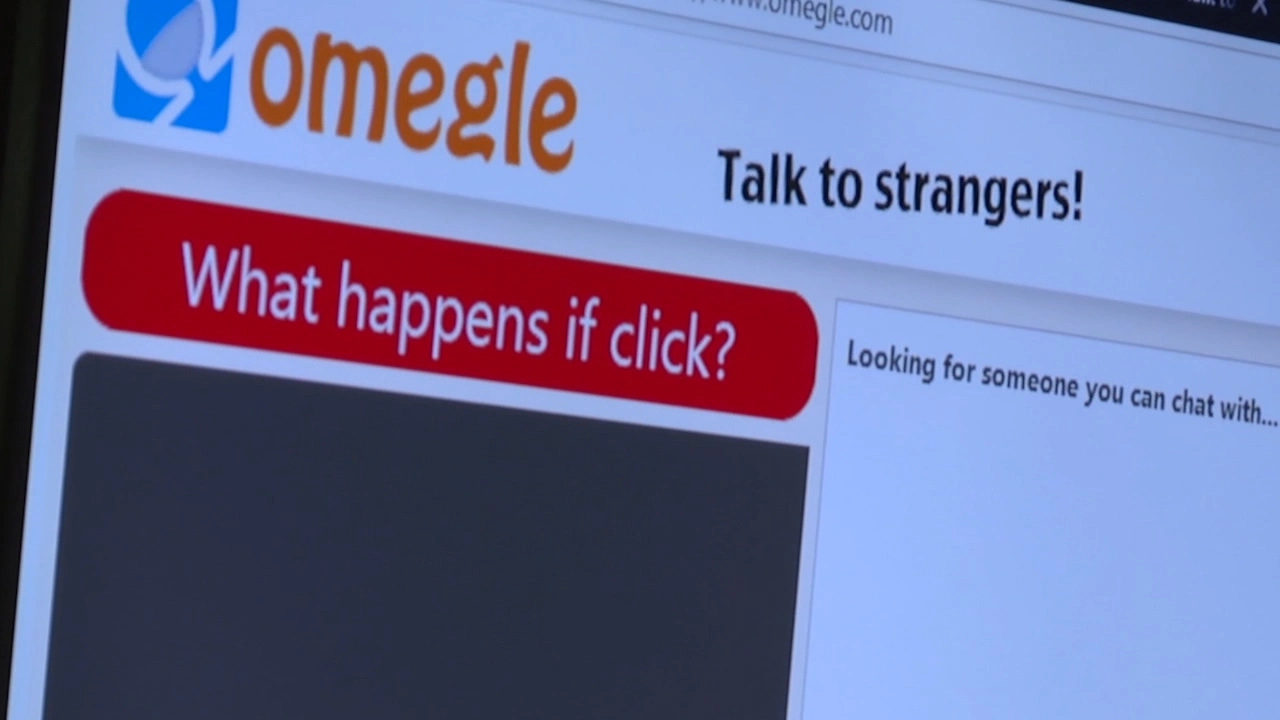 Video chat with random people has been made much easier because of Omegle. It depends on how you want it—chatting with either male or female, someone in a different or same country as you.
With all these random uncertainties in the Omegle, it is not safe for underage users less than 18 years. But from 13+ can join with their parent's permission.
Sex offenders, criminals, and abusers use Omegle to find their victims. Adults should also be wary when using Omegle. They should set boundaries with their chat partners. Even adults have been recorded as victims of trafficking on Omegle. Critics have said that there isn't enough policing at the site.
Ways of keeping children safe online: Parents can take advantage of parental controls to safeguard their kids. However, they should also warn their kids not to meet up with or disclose their personal details or share inappropriate content with strangers. Disconnect from any chat partner who asks for personal info or wants to engage in any form of a sexual act.
The site also warns users that videos are monitored, and they should keep them clean. Although Omegle bans trespassing users based on their IP addresses, people easily find their way around tweaking their IP addresses with software like a virtual private network. But this warning doesn't stop most horrible people on Omegle from misbehaving.
Some of them go as far as asking their chat partners for sensitive personal information, subtle sexual moves and filming them. Later they will let them know that they have this video and will blackmail them for additional content over and over again. Some can go as far as asking for money. Limiting access will make an excellent way to safeguard minors around you. Do not participate in anything that would ruin you. Make sure to have the best experience and fun you can on Internet sites, but never lose yourself in the process.
How do I use Omegle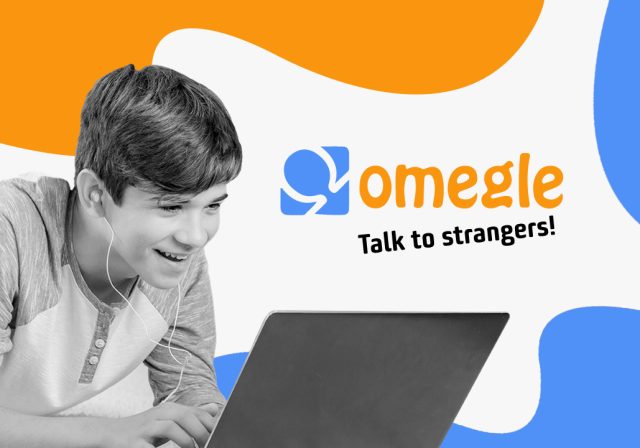 Omegle is built in a way that makes it easy to use. Whenever you want to use Omegle, you have to do the simple task of going to their website click clicking on " start a new chat." That's after you must have logged in with your username and password.
There are two options available for you right away. To chat with your friends only from your contact list or to start video chatting with a stranger.
You must not fail to check the box next to "stranger" before starting any conversation. Alternatively, you can use the filter options Omegle provides. When matched with someone, you can remain anonymous by simply clicking next when prompted for a video preference. Here is the real deal, once you are connected to the site, you will have more anonymous options by using the" next" button. When you find someone you like, you can use the "chat" button.
FAQ
What is Spy mode in Omegle?
When an Omegle user enters a spy mode, are they an intruder? Maybe, you will find out now.
When a user enters "spy mode" in Omegle, it allows them to ask questions to chat partners and can view their conversation but can not participate in it. In spy mode, you can also discuss with another person a question asked by strangers.
Is Omegle encrypted?
Your data can be viewed and accessed by hackers, your internet service provider, and network administrators because Omegle doesn't encrypt chat.
Well, there are some virtual private networks (VPNs) that can help to encrypt your network traffic, helping to make it unreadable by any intruder. Also, know that VPNs allow you to connect to different servers in other countries, potentially changing the locations of people you are connected with on Omegle.
Omegle blocks so many VPNs. Here are some that can function in Omegle.
Nord VPN:  If I were to choose the VPN to use for Omegle, I would select Nord VPN. It is composed of robust security and privacy features. Also, it has a risk-free money-back guarantee. And a high speed.
Strong VPN: This VPN is incorporated with wire guard support built-in and a no-log policy.
Private VPN: This VPN service is the best know for putting privacy first. They have strong security and swift speed. The sad thing is they have a smaller server network.
Nord VPN,  Strong VPN, and private VPN are best for Omegle users because of the following properties.
Heavy encryption.
Different platform support.
Plainly defined data policies and minimal data logging.
The ability to access Omegle securely.
Steady and reliable speed.
Many users, especially those who always remain anonymous, have said that whether Omegle is encrypted or not, they have felt relieved telling people things that are going on in their lives without being judged. They have described Omegle as an Oyster where they can be free and make friends worldwide.
How is Omegle different from other video chat rooms?
Most video chat internet sites require you to sign up or register before starting using them. But Omegle does not require registration or sign-up. In Omegle, you start chatting with people immediately without signing up or registering.
Omegle is a random video chat where users move freely with no specific direction until they are matched with their preferences. It is one of the biggest video chatting internet sites. But there is a lot of spam on their website.
Chatrad.com and younow.com are some video chat sites that are less spammy. Omegle requires you to be 18+ before you can use their services. But with parental permission from 13+ can be allowed to use and stream on Omegle. While other video internet sites like Paltalk and Chatrandom only allow people that are 18+ in their video chatting platform.
Takeaway
We all know that Omegle is an online chat platform that brings random strangers from all over the world together. Based on a shared subject of interest, the app pairs users together. The medium of communication on this site includes video chatting, text, or using a built-in microphone. In the video chat, a user has two options to engage in monitored or unmonitored chats. This is what happens in the monitored chat. A moderator is involved in every monitored conversation.
The moderator makes sure that every explicit content is filtered out to reduce the risk of sexual exploitation, vulgarity, and abuse of any kind. A user who chooses to get involved in an unmonitored chat should be emotionally prepared and ready to experience any kind of content the stranger dishes out. It would be brilliant for users who engage in unmonitored chat to quit whenever they get uncomfortable with the stranger's behavior.
Also, it is not wise for minors to use Omegle. Since there is not enough policing on the site, there is no practical way to stop them from talking to strangers or the bad content from these online predators. Before parents allow their children to use this site, they should guide them on the dangers and exploitation that is going on Omegle. They should teach them not to share personal information with strangers they meet on the site. Also, they teach them not to engage in any form of sexual activity, no matter how subtle. They should also make them understand that some come to Omegle for exploration and blackmail. Teach them the necessary steps they should take to fall victim.
Make sure to share stories of people enticed by these strangers to run away from home and how disastrous the experience was.
Keeping children safe on the internet should be the concern of every parent. Many children have gone missing because they trust a stranger they met online.
Always have these in mind before joining any type of chatting video site.
It would help if you were prepared not to make any mistakes on a website that pairs random people for a webcam-based conversation.
There are many sites on the internet today that are just like Omegle. And some people are mentally unstable roaming these sites. The first thing you must do not fall victim to these perpetrators is.
Clearly state what you can tolerate and what you cannot tolerate from the user.
If he brings up certain sensitive topics like sex, politics, or race, would you like to engage with the person or not.
What would you want to achieve as a result of talking with the person? Bored and looking for ways to light up your mood and mitigate stress in this fast-paced moving world?
Do you want to start a relationship, and you think you might be lucky to find the right person for you on these sites? Are you looking for ways to have constructive conversations with a random person on career, health, or travel? Are you looking for ways to help random strangers solve their problems? It could be giving them a piece of advice or recommendations. Making them laugh, lending an ear to their problems. Most people feel it is easier to talk to people online than in real life. It is also easier to make many friends because you can always find people that are into the things you like. If you are into music, sports, and fashion, it is effortless to have a buddy with the same interest.
Most of these internet sites have facilitated the helping of others and overcoming distance and time barriers. Making friends online is a nice thing to do, but you have to be very careful, so you don't lose yourself in the process. Also, make sure you do not disregard and lose your real-life friends because of your online friends. Being friends with people online can expose you to many cultures and lifestyles. Make sure you don't practice any of the bad ones you come across.
You can always make friends online. You can try using not just Omegle but different platforms.
But it would be best if you did not forget that making an online friend is like eating chocolate cake, where moderation is the key.
Like this Article? Subscribe to Our Feed!
Ruth is a life coach who specialises in finance, relationships and career development. Outside work, she loves writing novels and guides for personal development.