8 Intelligent Tips For Managing Your Money as a College Student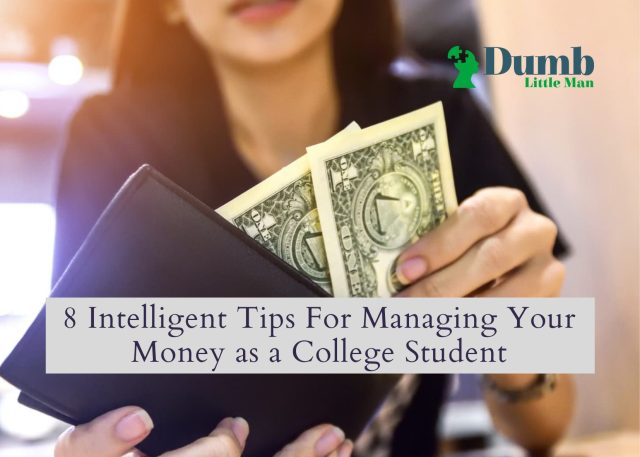 Everyone dreads the B-word. Creating a budget can be a daunting task for students in college. You are stepping out into the world, having more or less a carefree attitude towards the finances. You may not realize the daily impact expenses can have on your financial well-being. The sheer amount of money you may spend on a fancy cup of coffee can be put toward paying off a student debt. You must learn intelligent ways to manage your money as a college student. 
You are likely in charge of your financial affairs in college, even more so than ever. The freedom to decide where and how much money to spend is on you. However, with this freedom comes the responsibility to spend money smartly. If you have difficulty managing your finances, this blog will help you overcome some of your core financial concerns. 
1. Make a budget.
The first thing to do is determine the source of your finances. Are your parents supporting you? Or do you have financial aid or a scholarship? Maybe you are opting for student loans with a cosigner? Whatever your source is, it will help figure out the estimated expenses: books, utilities, toiletries, entertainment, etc.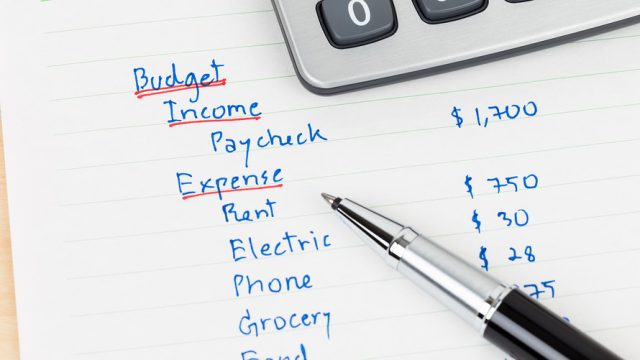 Create categories and numbers in a spreadsheet and distribute the available finances accordingly. You can even use online tools for this purpose. Once you have divided the finance into categories, it gives you a financial blueprint to stick to your budget. 
If you stray from this sheet, the debt will increase. So, when the urge strikes to spend money impulsively, check the sheet to avoid making an impulse purchase. 
2. Become organized. 
Creating a financial blueprint is very helpful for college students. You can start by applying for a bank account or applying for a credit union; the choice is yours. Do your research about the best banks on the street and compare their fees, policies, and other features. Banks always create new charges over time for their services, so you better have an insight. 
Also, determine the best payment method for campus events and cafeteria food. Use the most convenient way to manage the funds in multiple accounts instead of only one. 
3. Limit your credit card debt.
If you haven't met an acquaintance with a credit card beforehand, you will have to. Remember that a credit card may work like a debit card, but it's a loan, not free money. Once you reach the card spending limit, it must be repaid for future use.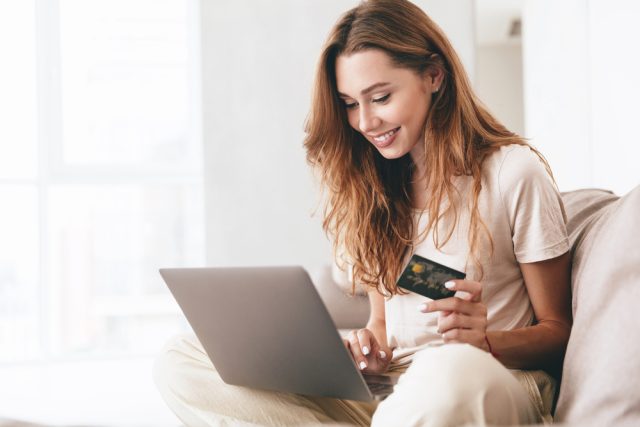 Not paying bills on time means you will accrue interest charges and late fees. And before you know it, collection agencies are breathing down your neck. So instead of being sloppy, use a credit card with care because the cost can mount up quickly. 
Although it is inevitable to avoid debts, and you must apply all kinds of strategies to keep your debts to the limit, but there is a lot of chance that your student debts keep on increasing to a point where it becomes extremely hard to pay them off, in such cases, you can opt for individual voluntary arrangements (IVA) to minimize your debts.
4.  Apply for a part-time job or start a side hustle
. 
A bank account loaded with money is helpful, but getting a part-time job is a great way to save extra money. According to the National Center for Education Statistics, 77% of part-time jobs have real-life benefits for students; it also helps them to contribute to the community and sharpens their organizational skills. 
Alternatively, if you have a great idea, you can start a side hustle where you spend a couple of hours a day online or offline and make some money. At a young age, most students are packed with untapped potential and energy. Some of the online side hustles students can pick on include article writing, logo designs, web development, virtual assistance, running an ecommerce store, or a dropshipping business with DSers.
Many colleges offer work-study programs that allow students to create a work schedule with their studies. The pay might not be ideal, but then again, it covers the basic expenses like buying books or taking care of personal expenses. Also, you get time to socialize, which pays off! 
5. Use free tools to create a budget. 
Today the world is more advanced. People rely on various software and apps for several purposes. If you feel creating a budget is not an easy thing for you, why not use free tools instead?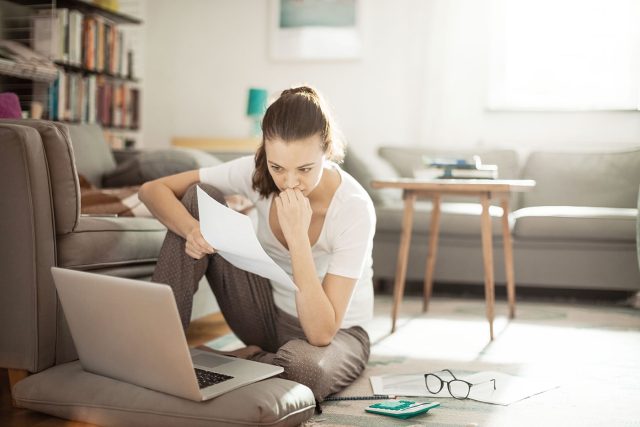 Some of the most common and accessible tools to create a budget are: 
Mint

– An online budgeting tool with popular features like money tips and free credit score. You can sync bank account details with the app. 

EveryDollar

– An easy-to-use online budgeting tool to track spending and eliminate debt. 

Excel

– It's a spreadsheet tool for those who want to customize their budget. 
Using an online tool is a handy trick to keep spending and savings in check. 
6. Cook on a budget
. 
Cooking a meal may not be your forte, but you'd be surprised by how much money you save by eating meals at home. 
Dining out is completely alright unless you are running on a strict budget. You do not have to eat out all the time. Cooking at home is a cheaper and healthier option! Visit a local supermarket and stock up on the ingredients you love to eat. Do grocery shopping every week so that you can estimate the grocery expense. 
Cooking on a budget allows you to take control of lavish spending on expensive restaurants, and you do not have to fall for peer pressure. 
7. Start making passive income online.
The online world is terrific; while there are many ways to entertain yourself, there are ways to make money. Off-campus, you will have ample time to start a hobby blog on WordPress or an ecommerce business with the help of apps like Shopify, Woocommerce, Wix, SquareSpace (Good to Start they Offer 50% Discount), Instamojo, Magento, and many more. All you have to do is the following:
Register a domain name. 

Purchase basic web hosting.

Install a fast loading

WordPress theme

.

Set up your blog or an ecommerce store.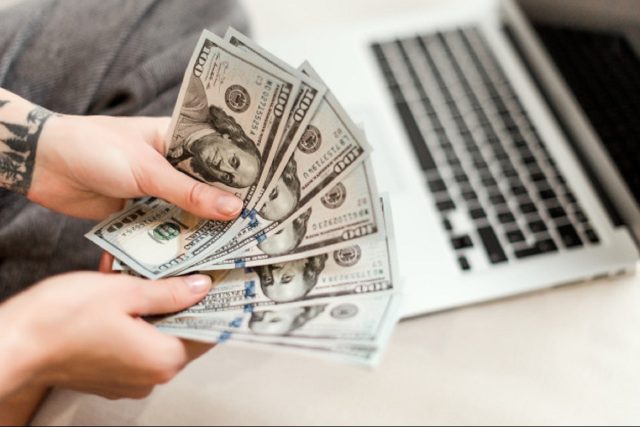 If you intend to run a blog, you should have a niche in mind; usually, it should be the one you are passionate about. This way, you will never run out of interesting topics to write about. You can write your articles in bulk, upload them to your WordPress dashboard and use a tool like Fs Poster to automate the publishing. 
Suppose you see more potential in an ecommerce business. In that case, you can sell services like developing custom plugins and apps for Shopify, Woocommerce, or any other favorite ecommerce software. Alternatively, you can do product research, procure items with a small budget, load them up on your website and start doing the marketing. 
You can use the power of social media marketing to kick-start your ecommerce business. Moving forward, you can also implement SEO strategies for some long-term traffic from Google. Now that your store is online, you should engage a drop shipping company to deliver your products to customers. 
At this point, you will need consistency, patience, and some solid discipline to continue pushing your online gig. You might not see instant success, but you will start to observe traction in a couple of months. There are many chances that you will have a steady income stream by the time you are done with your second semester.
8. Follow a 50/20/30 budget rule. 
To better manage the budget, you can follow a 50/20/30 rule. The basic rule is to drive the amount and allocate it according to the purpose. 
50% on needs

30% on wants 

20% for saving 
Needs are the bills you must pay, such as semester fees, books, rent, groceries, and utilities. These are the must-haves. 
Wants are the things that are not essential, but you want to spend your money on them. For instance, a new bag, tickets to a concert, vacations, the latest mobile phone, etc., anything optional falls under the "want" category. 
The remaining 20% of the amount falls under savings. You may need this emergency fund if you lose a part-time job or any unforeseen event occurs. Following this budget rule keeps you more organized with the available amount. 
Conclusion
Setting limits on your spending is a complex notion for many but not an impossible one. Don't be intimidated into spending money more than you can afford. It's not wrong to have fun or go out, but when you are in college, you are responsible for your financial well-being. Implement good financial habits before joining a college – it will serve you well.