Top Instagram Braids to Copy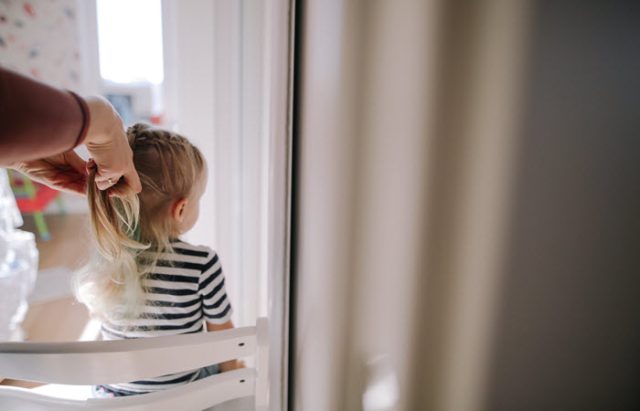 Braids are incredibly versatile and fashionable hairstyle. Regardless of what you're wearing, they can help you achieve the look you wish for. For inspiration, here are some of the most popular Instagram braids you can try for yourself.
Carefree side braid
This is a messy side braid that creates a relaxed 'do. You need to keep the distinct sections of the braid even. Differently sized sections help create the ideal carefree look.
Crowned braid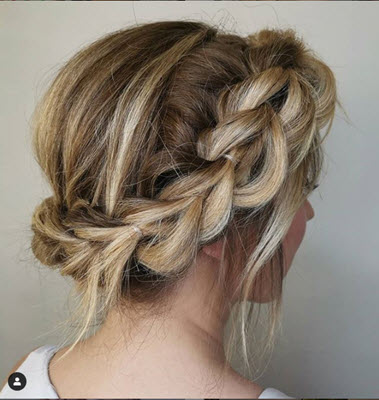 Now, everyone is talking about the crown braid. It seems that it has taken social media by storm.
This type of braid brings a romantic vibe, making it an ideal hairstyle for a sweet romantic evening. You can make it up or even down the head as per your mood. Don't forget to leave a few face-framing strands out and curl them.
Fish braids
Fishtail braids are a popularly chosen alternative to the traditional braids since they add the ultimate chic style to your look. You can achieve them by braiding from the face up to the back of the head. Once you tie it with a double tie-knot, finish the plaiting on the rest of the hair.
Broken Braids
Rock this braid anytime, even if you have curly or similar textured hair. Do not try to force them into one place. Instead, let the curls curve into different directions to get an unexpected and edgy look.
Boho fish braid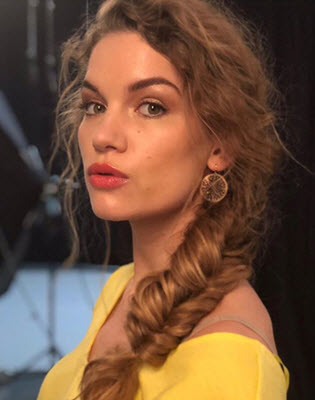 Just like the double braids, you can also make a single fishtail braid. Do not pay heed to the strands falling out of place as this gives a Boho vibe. Make it stay in its place by giving it a beautifully textured spray all over.
Messy side braid
Messy side braided hairstyles are perfect for busy mornings when the hair refuses to cooperate. You no longer need to keep each strand in place. This is because fly-away hairs add a sense of beauty to the look.
Classic style old side braid
A classic style side braid is an age-old classic look that is difficult to beat. This style is effortless to pull off. You just need to divide the hair into three sections and braid on one side. You need to try straightening the hair before weaving. Also, give it extra shine and length.
Braided Bun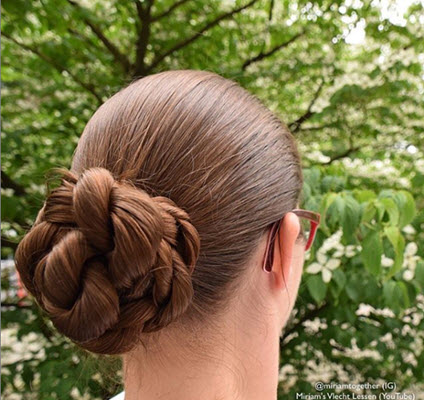 Braids and buns have not been seen together as such. To do it, you need to pull the hair into a ponytail. Then, braid the ponytail and wrap it up in a bun.
Multiple Braids
2019 is the year to get creative with the braid. This braid comprises of three or four braids intertwined together resulting in multiple braids.
Boho flowers design
Similar to the braided bun, you can also create a Boho-chic do by making flowers. Start braiding from below the flowers and make them look like stems. Make the flowers stand out and leave the rest of the hair straight.
Criss-cross braids
Chunky cornrow braids, also referred to as goddess braids, are ideal for days when you wish to give the hair a break. This is ideal when you want to go on a beach vacation and not worry about styling your hair every morning. These braids often take too long and are also easy to take out.
Side-swept cornrows
Braids are especially popular in humid countries. Once the hair is braided, it is entirely free of manipulation for several weeks at a stretch.
Asymmetrical braids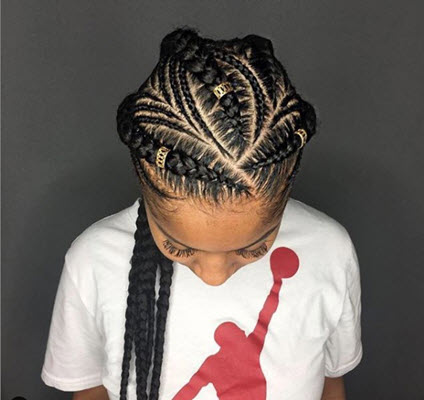 Plaits of varied sizes can be mixed into braid hairstyles for creating dimension and texture. It is incredibly unexpected to combine thin and chunky braids. However, it is a lot exciting compared to regular plaits. Its unique parts help in keeping the hairdo fun and fresh. You can add beads along with gold cuffs to add a final personal touch.
Feed-in braids
The feed-in method helps in making the cornrow hairstyles look a lot natural and less bulky. This is done by making a low or narrow point at the hairline. This further creates less tension while giving protection at the edges.
Cornrows enclosed with a headband braid
Tuck away the ends of your hair without worrying about any breakage. Do not forget to wrap your hair with a satin scarf before going to sleep.
Conclusion
The hairstyles mentioned above are the most popular Instagram braids to copy. While some can be done quickly, some are time-consuming. Choose your style accordingly.