Hyesingles Review 2022: Features, Pricing, & Algorithm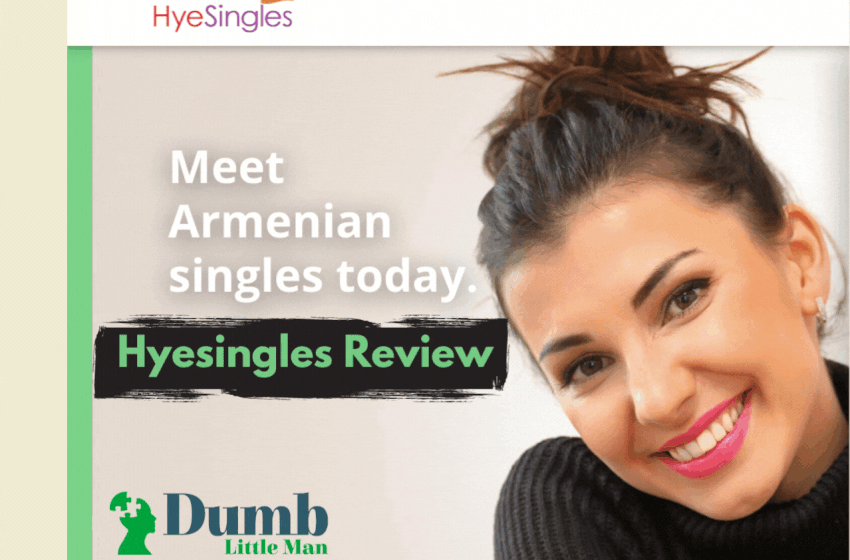 Armenian women. They have the most beautiful, soul enchanting eyes and facial features. The Armenian people have a unique culture and are a sight to behold. Armenia is a land of beauty and culture. As beautiful and attractive as they are, finding them in your own country might be a hard task. You also cannot fly to Armenia just to find The One, because of the costs involved. That's where online dating sites like Hye Singles come in to solve the problems of the many.
In this Hyesingles review, we will discuss what is Hye Singles dating site is all about. What kind of dating service does it provide, how to create a Hye singles account, etc. But first, let's discuss the basics of the dating website Hye Singles.

Hye Singles is an online dating website that helps you connect with thousands of Armenian singles that are seeking love or romance. It helps you match with Armenian singles that are available on their dating site. Also giving Armenian people a place where they can find Armenian Singles online. Hye Singles is an Armenian dating site that is a subsidiary of World Singles Network. While World Singles Network is an online dating community that helps singles connect with other singles online.
Hye Singles is like other dating sites as well, but it has some unique features that make it a very interesting dating platform. It is absolutely free to sign up and creating an account will take only five minutes. But like other dating services, it has premium membership as well. It is going to cost you, but not too much. You can check the dating platform for free, but using its nifty features will need you to pay. Well, there is much more to this dating site, so let's dig deeper and discuss the HyeSingles review.
Hyesingles Review: Creating an Account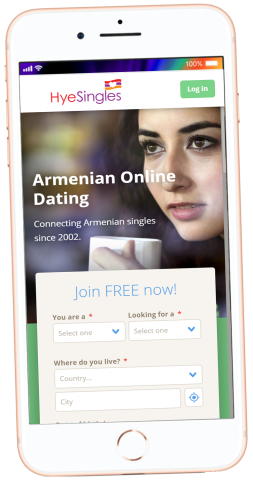 Just like other online dating platforms, creating an account on Hye Singles is very easy. It's straightforward and takes very little time to complete. It mainly asks you about your age range, gender, email account, and area of your interest. After entering this information, all you have to do is set your location and share your photos. You will have access to your HyeSingles account in no time.
Now that the basic information has been provided, and the account has been made. It's time to look at profiles made by many Armenian singles. You can use their search filters, search criteria, dating preference, marital status, etc. To find a perfect match for you, Hye Singles dating service gives you all kinds of tools to help you narrow down your searches. You can use the randomness of the site or look for something particular. It's up to you.
Also, like other dating platforms, Hye Singles also have the "Like" feature. If someone likes your photo or you like someone else's, you can view that and see who is that person. There is a heart button on your profile that will let you know who liked which photo of yours. It's very common on online dating sites to implement this feature. It helps you to find out which type of people are interested in you. All people have different bio's and different interests so it's a good thing you have this "Like" feature.
More likes show that more people are interested in you. They are enjoying the view and your dating profile stood out more than the most. So most users will definitely check your dating profile and will probably message you too! Superb! Having a Hye Singles account.
| RECOMMENDED DATING SITE | REVIEW | VISIT |
| --- | --- | --- |
| | Top dating site with over 16 million active members. Free to Try! | |
| | #1 hookup site with large member base! In business for 20 years! Free to Try! | |
Spam Prevention of Hyesingles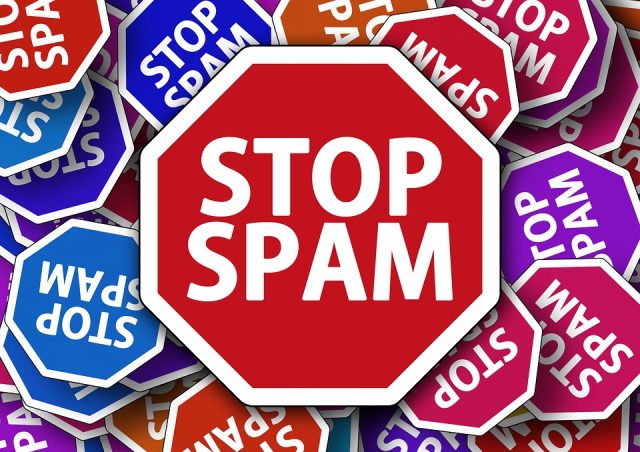 The most common problem with any online dating site is spamming. The main cause people turn away from a dating platform is always because of the spammers. And that is why Hye Singles team members are taking extra measures. Unlike other dating sites, applying Anti-Spamming features to avoid such things from happening.
We all are aware of romance scams on dating sites. It is not rare if you stumble upon fake profiles while using an online dating service. Or scammers luring you into a trap and leeching money off of you. Hye Singles have strict verification protocols and one of which is verifying your phone number. Both male and female users have to verify their identity by providing a phone number so that Hye Singles can know it's a real member and not some bot or spammer.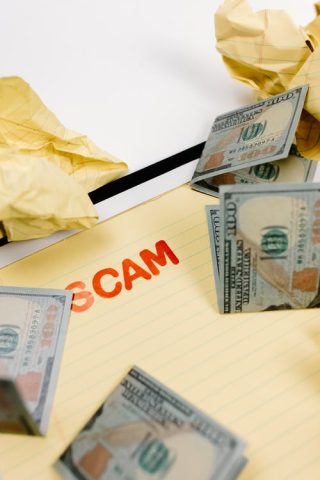 They also cleverly put a limit on how many likes you can send daily on Hye Singles. With a Free account, it's limited to just 3, which helps the website to be clean of fake profiles. Other members who are using the website won't have to answer messages to bots or scammers thanks to this feature. Spammers won't have enough time to spam as their time will be limited by the 3 likes limit only.
You cannot create multiple free accounts as well because Hye Singles ask you to verify your phone number, which further reduces spam. Being a HyeSingles member, you will be a part of a very huge database that comprises many real profiles from all over the world. And each of that profile of HyeSingles members will have gone through the same process as you, like filling the registration form, giving the phone number, basic info, and thus submitting the registration form, etc. Which also helps to prevent scammers.
Benefits of a paid membership account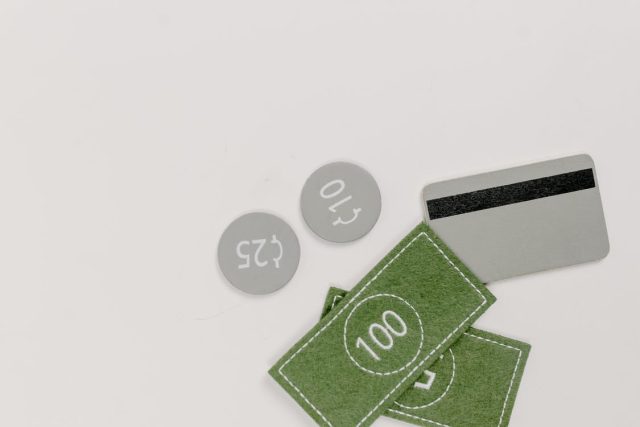 Hye Singles is a dating site that provides premium membership to its users who want to have other services than the usual free one. If you look at some of the dating site reviews, most of them would likely talk about how the premium membership helped them to find people for dating. New members, most often on dating sites, want to have more than the basics, which is why they often upgrade their accounts to help them more. And Hye Singles know that which is why they let you upgrade your account and stand out from the rest of the members.
New members who upgrade their free account to a premium membership account will have the daily limit on the likes to be lifted. You can send unlimited messages and unlimited likes to everyone on Hye Singles. Paid membership unlocks communication features, instant messaging, top services, advanced search filters, advanced search results, unlimited messaging, etc. It helps you with the tiniest of the details that you need on its dating platform.
If you purchase the premium membership plan and gain access to unlimited messaging, imagine how many people you can connect with. Thousands! You can send messages with their unlocked communication tools to any Armenian descent with a profile photo on Hye Singles. This platinum membership for platinum members is a gold mine. For the best dating experience and for finding serious relationships, this one-time payment will yield results that will make you happy, for sure.
The matchmaking algorithm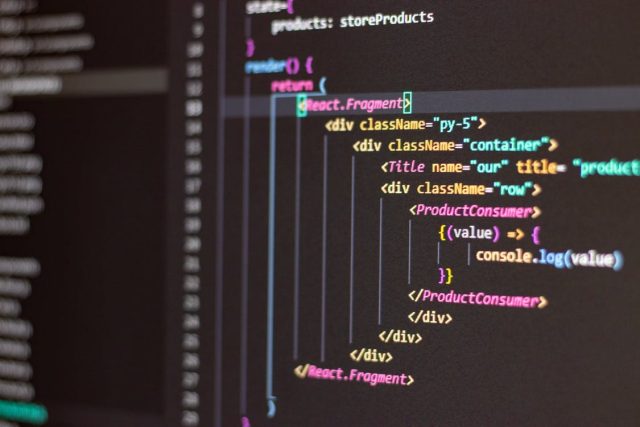 Being a service provider for the dating experience, Hye Singles has a very accurate matchmaking algorithm that connects you with an identical match based on the information you provide to the website. It works fast, easy, and with great efficiency. As we are aware, HyeSingles is filled with real people because of their advanced encryption protocols and the data being secured at their special data centers. We can trust the algorithm to work like a charm.
Ask any dating experts for dating tips on the best dating sites and you will always find one tip always being mentioned, which is to always be honest about yourself online. When you fill up the registration form or the about me section, always put the truth there. Always be clear with your words and mention what kind of relationship are you seeking with HyeSingles. By being honest and truthful, you will be matched with Armenian people in no time.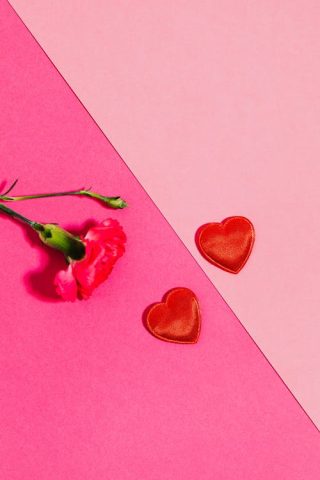 Dating experts also advise uploading high-quality photos of yourself so the people on the dating site can know how you are in reality. People look at your photos first and then read your bio. So, upload unique and clear photos of yourself. If you upload blurry photos or photos that are not so interesting, then people will avoid you. They will not bother even clicking on your profile. So, always be on top of your game and upload the best of the best.
Last but not the least, by unlocking many features, you also gain access to the advanced search tool. With that, you can filter members on HyeSingles based on their age, location, interest, etc. Thanks to the matchmaking algorithm, it will search the databases thoroughly and will come up with matches that will make your heart happy. Seeing Armenian girls with all kinds of different backgrounds and photos will surely help you decide which one is the ideal one.
Features of Hyesingles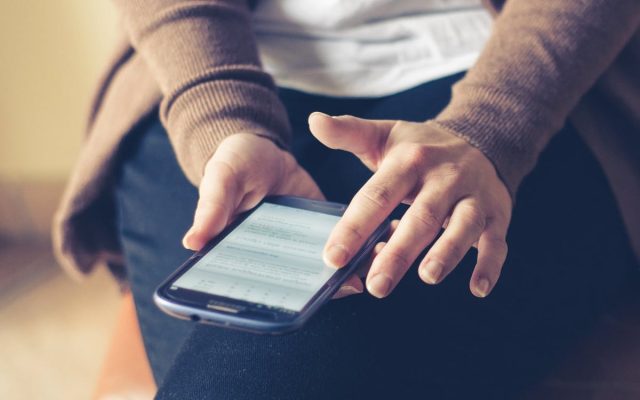 With thousands of possibilities to choose from, HyeSingles will show you the profiles that you need to see. Their unique style and approach to using their matchmaking system are amazing! Thousands of diverse profiles for you to look through and I can say all of them will surely catch your eye in no time. Even the first page itself will be filled with beautiful and hot Armenian girls. Their site is filled with Armenian girls, which are seeking the same thing as you.
If you ever need support via email or chat. Hye Singles will be there for you 24/7 to assist you with your queries. Whether you have questions about HyeSingles' cost or worry about its legitimacy. Or if you have an issue with the registration process, or issue with payment options. Whatever the case may be, HyeSingles will always look out for their customers and help them as much as they can.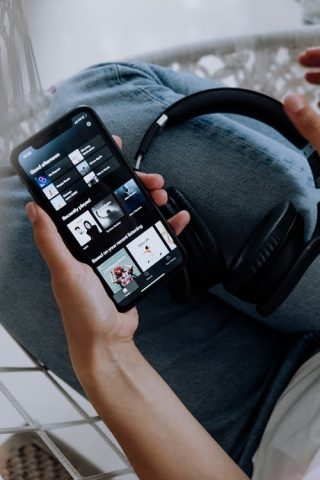 Kindly note that no site is safe from spammers or scammers completely. Any site that says so is not a legal entity belonging to a media group. Such websites have fake profiles on them, filled with similar interests like you that may lure you into their trap. So share no type of sensitive information before using a specific site with someone else. HyeSingles may protect you from such events by securing their site with multiple verification steps. Sadly, it doesn't stop people from being fake even by providing their personal information like billing information, phone number, etc.
But all that aside, HyeSingles has a lot of features and many payment options as well. Its members enjoy the features that come with it. We would like to mention some features in our HyeSingles review by reading many detailed reviews ourselves about the site. You should try it and know for yourself to be sure whether you will want to use this site. So, let's look over some features of HyeSingles.
Pros:
Part of World Singles.
Thousands of Armenian members.
Roulette-type matchmaking system.
Great Anti-Spam and Anti-Scam measures.
Free to register and use the basic features.
Responsive and user-friendly website.
Easy registration process.
Cons:
Slow updates
Contains Ads on the website.
Less popular compared to its competitors.
Pricing
Hye Singles is not cheap but also not expensive, thus falling into the average category. Anyone can afford to use its premium features. Hye Singles has 3 membership plans. It depends on how much and how long you want to use their premium services. Let's look at the packages down below.
1 Month $39.99 / Month $39.99
3 Months $29.99 / Month $89.99
6 Months $24.99 / Month $149.99
It's pretty much affordable and you can use all their premium features for one entire month. Only for $39.99. That's not too bad for finding that perfect Armenian match for yourself.
| RECOMMENDED DATING SITE | REVIEW | VISIT |
| --- | --- | --- |
| | Top dating site with over 16 million active members. Free to Try! | |
Open Questions about Hyesingles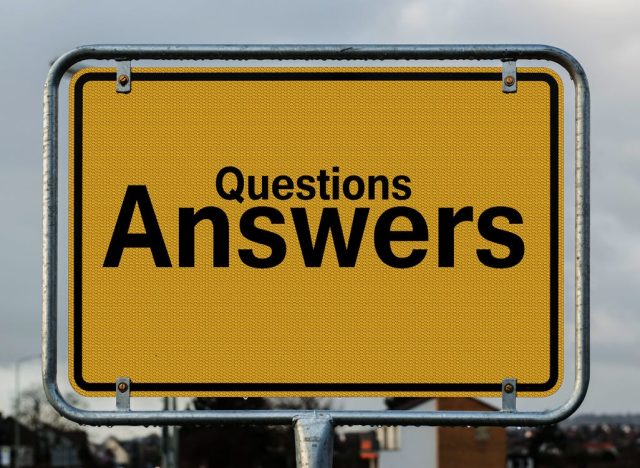 How can I make sure a person is real on Hyesingles?
First, you should know that World Singles Network owns Hyesingles. Being a part of such a big legal entity, HyeSingles operates securely on their servers, which have strict verification protocols. Thus, keeping hackers out of the way from stealing your data. HyeSingles takes spamming and scamming seriously as well. They have implemented many steps of their dating site to avoid them at all costs.
Spammers can really ruin our experience on a dating site. HyeSingles have taken many anti-spam measures to avoid such events from happening. One of which is they make you verify your phone number. That gives them all the information they need as the phone number is registered under your name. If any unpleasant situation may arise, they will have proper methods to identify the culprit. Then they can take legal action against the culprit as well because of the background information check.
The method you can use yourself is by noticing the pattern while having a conversation on HyeSingles. If it gives off a vibe of automatic or systematic messages, then it might not be a real person behind the screen. People use scripts and programming to portray such behavior. They might be just interested in your personal information, such as bank details, credit card information, etc. Also, you can look at their profile and see their photos. If it's only one photo of them and nothing else, then it's a red flag for sure.
Because of limitations they put on daily likes. it is highly unlikely you will meet a fake person on HyeSingles. As the methods above will keep the spammers away because of the limits. Also, never share your personal details with anyone online, no matter how much of a sad story they tell you. For a genuine and happy experience, always be one step ahead of spammers and romance scammers.
Does Hyesingles have a mobile app?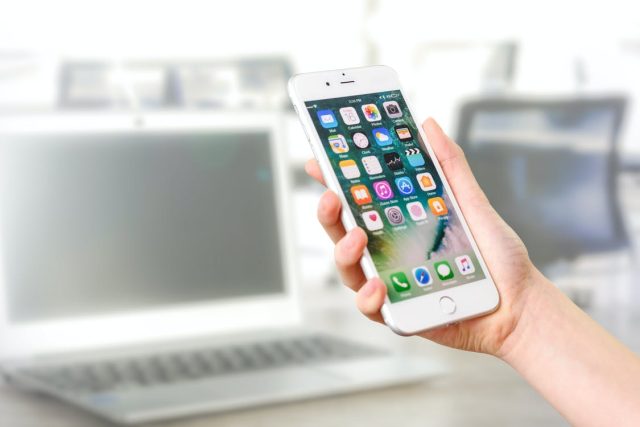 Because of its popularity as a dating website for Armenian people, a mobile app has finally been developed! So now you can have access to their dating service on mobile phones as well. HyeSingles mobile app was released on February 9, 2022, and it already has 10k+ installs! The mobile app was developed by World Singles. With thousands of Armenian searching for love, a phone app was absolutely necessary. Given the technology and use of such apps already, it's finally been developed.
Now you can have the same experience on your phone as their website. Of course, for paid features, you have to use their in-app purchase feature in the app. After purchasing, you will be notified by email and you can start using their premium tools right away. And they have many payment options as well, so it's quite an easy and user-friendly app. You can use Mastercard, Visa, or even a PayPal account to purchase their premium membership plans.
The downloads are increasing as we speak even though it is only been a week. 10k installs really show how popular HyeSingles is for dating Armenian girls or men.
Do I need to provide my credit card information?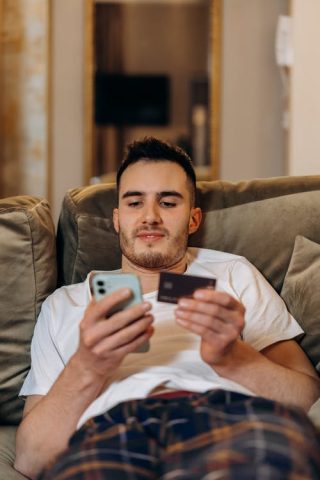 If you want to use the website as a free user, then no, you don't have to provide HyeSingles with your credit card information. But if you want to purchase their premium membership plans, then you have to pay.
When you sign up as a free user, they won't ask you for your credit card information. You don't have to give them any payment details as a free user. If you plan to buy the premium tools, then you will have to transfer money somehow. That's when your credit card information will have to be used. Otherwise, you don't have to provide them with such information.
But by upgrading your free to premium, you will have endless options to choose from. For example, you can send unlimited messages, likes and will stand out from the rest of the members. Ads will also be removed from your account. You can start using all the premium communication tools and search tools they provide you with premium plans right away. You can find that perfect Armenian match easily using such an amazing dating service!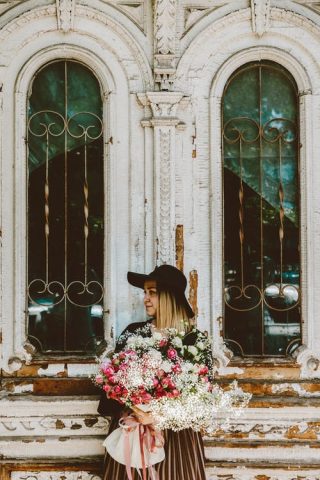 Takeaway
HyeSingles is one of the best options if you are looking for a date from Armenia. It is a dating site filled with real profiles stored in secured databases and has anti-spam, anti-scam features that allow you to have a happy and pleasant experience on their site. It's one of the best dating platforms with an amazing matchmaking algorithm that will surely help you find a perfect date. That special person is just waiting for you on HyeSingles and you are one text message away from starting and finding an Armenian date.
It has its limitation as a free user, but if you upgrade it, your profile will be seen by many online users and will establish contact with you if you upload high-quality photos of yourself and make your bio interesting.
Now that a mobile app for HyeSingles has finally been developed, it means more users will start using their dating service, thus giving you even more options to choose from. Its popularity is increasing every day, and its user base is multiplying as well. Start using their website or app to know for yourself how interesting HyeSingles really is. Providing you with top services, the best customer support, and amazing premium tools, I would say finding that ideal Armenian match is just one step away.
| RECOMMENDED DATING SITE | REVIEW | VISIT |
| --- | --- | --- |
| | Connecting Armenian Singles since 2002 and have been honed by over 15 years of successfully helping millions all over the globe, in multiple languages, cultures, and find love. Free to Try! | |
Like this Article? Subscribe to Our Feed!
Ruth is a life coach who specialises in finance, relationships and career development. Outside work, she loves writing novels and guides for personal development.