5 Tips To Making Your Resume Cover Letter Stand Out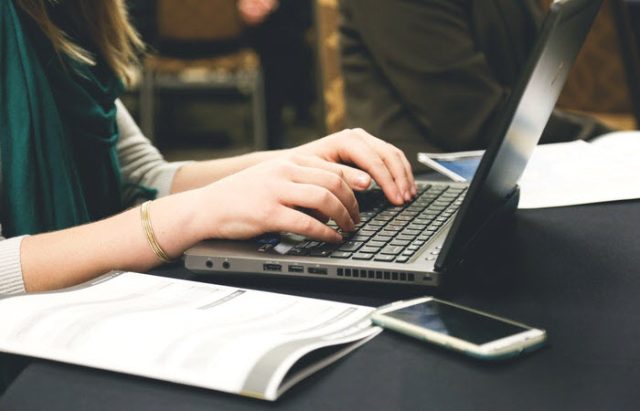 You know what they say—applying for a job is a job in itself. Albeit a little negative, the saying is correct—it does take a lot of energy and effort to search and apply for jobs. In this day and age, it's likely that you will be submitting at least 20 or more applications in an average job search. And when each job requires your resume, an online application (complete with questionnaire), plus a stellar cover letter that's tailored to each and every job listing, it's easy to see why the process gets exhausting.
Although it might be tempting to just write a generic cover letter for each of these job listings, you could be sabotaging your job search. The average number of people who apply for one position is around 118. So, how do you put your name at the top of the stack out of the dozens of people applying for a job? Although there's no surefire trick that will help get you each and every job, having well-written and tailored job materials will always increase your chances of getting a call back for an interview.
So, what are the key components of a cover letter and what should you say in them? How exactly do you write a great cover letter?
Here are a few tips on writing an effective cover letter that will help you land your dream job.
What Does a Good Cover Letter Consist Of?
A good cover letter will accomplish the following four things:
1. Have correct formatting.
2. Tell your prospective employer who you are.
3. Tell your prospective employer why you're qualified for this job.
4. Tell your prospective employer why you're more qualified than other applicants.
See Also: 16 Worst Resume Mistakes
Now that we know what the components are, let's break down each section.
Get in Cover Letter Formation
First things first, you have to make sure that your cover letter format is correct. You will need to have your name and contact information in a centered header at the top. The first line will be the date you're writing the cover letter and will be left-aligned. Underneath your date, you will put a space, and then you will address the person you are writing the letter to (the person listed in the job ad) and put their position name if known, company, and address.
See the example below.

In addition to your name and your prospective employer's name being correctly formatted, you also want to be sure to keep your cover letter all on one page. If your prospective employer sees more than one page, it's likely they are not going to read it. So, even if you really want to mention that you won the sixth-grade science fair, you probably won't have the space to do so. Be sure to sign your letter with a "Sincerely," add a space below, and then put your first and last name.
Tell Them Who You Are
Your cover letter is your chance to introduce yourself to your prospective employer, and, if you're lucky enough to get the job, then this will be the introduction to people you could potentially work with for years. You definitely want to make a good first impression, and to make a good first impression you need to properly introduce yourself. In the first paragraph of your cover letter, say your first and last name and write exactly what position you are applying for (there could be several positions open in the company).
After that, you will want to give the employer your "elevator speech" on paper. The HR team or the hiring manager will be blazing through these cover letters to see whom they can eliminate right away so it's crucial to stick to the important facts quickly. Say why you're qualified for the job right away. Name your years of relevant experience, your string of internships, or anything else that is relevant. Be brief and professional. You want to be as succinct as possible.
Write Why You Are Qualified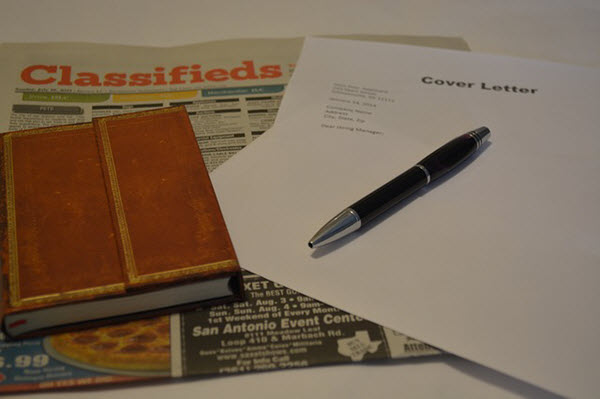 After you've introduced yourself, the next one to two paragraphs are going to be about why you're qualified for this position in particular.
It may be uncomfortable, but this is your time to brag. You don't want to come off as too much, however. For example, something like this would be fine: "I believe that my experience working on several different types of publications, experience editing in both AP and Chicago Manual of Style, and my ability to collaborate with writers make me qualified for this copyediting position." But something like this might come off as too braggadocious: "I believe I would be able to enter your position with relatively no training as I have already mastered everything that was listed in your qualifications on the job ad."
If you can also put your achievements in quantitative terms, do so. An example would be: "As Sales Manager in X Company, I was able to raise our annual profits by a total of 20% for 2016."
Key tip: Use language directly from the job ad in your cover letter. If the job description says that you must be an expert in using Specific Program XYZ, then specifically state that you are an expert in using Specific Program XYZ.
Write Why You're Most Qualified
So, you've already established that you're qualified for the position. Now is the time that you need to write about why you're more qualified than anyone else.
Why would you be good to work with? Have you never missed a deadline on your own account? Do you go above and beyond? Are you always the first one at the office? What is it about you that sticks out above all the rest? Write that in a short paragraph and then you're ready to close it out.
At the end of your cover letter, you will need to add just a sentence that says something along the lines of, "If you have any questions about my work history or would like any more information, please contact me at _____. I look forward to hearing from you soon."
And then you write a signature and you're ready to send that letter off.
Be Sure to Proofread
Lastly—and this can't be overstated—it's so important to have someone give your cover letter a read and ensure that it is 100% grammatically correct and doesn't contain any spelling errors. It's really difficult to catch your own errors, and you don't want to re-read it after you hit send and discover that you misspelled something in the job title or accidentally wrote the name of the wrong company.
Do yourself a favor and have a trusted family member or friend read over your letter, or consider hiring the services of a professional editor to do the job.
Writing cover letters takes a lot of time and effort, but once you get that call that says you got the job, you will be glad you took the time to do it correctly.
See Also: What I Learned From Reading 1,000 Resumes
Like this Article? Subscribe to Our Feed!
At Dumb Little Man, we strive to provide quality content with accuracy for our readers. We bring you the most up-to-date news and our articles are fact-checked before publishing.