How To Avoid A Content Crisis When Your Deadline Is Looming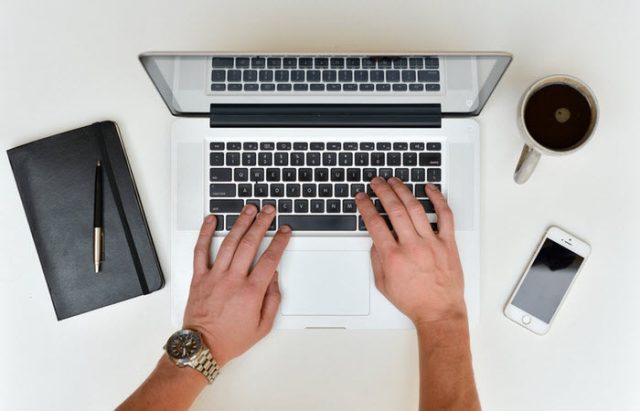 Have you ever found yourself in front of your computer just staring at your screen? Worse, your calendar is showing a looming deadline. It could be for a project or proposal at school, or it may be for a business brief or marketing plan at work. Whatever the situation is, you need to write, and you have to do it fast. There's only one problem: your mind decides to go blank right when you need it the most.
How do you write with the speed of light without sacrificing the level of quality you produce? Here are few tricks and tools that will help you do that.
Tips for Avoiding a Content Crisis: How to Write Faster and Better at the Same Time
The key to writing fast is getting your mind to work faster. You cannot force yourself to write the content ASAP, but you can inspire yourself to do so. There's a huge difference between pressure and inspiration, and you'll understand it as soon as you start working on your self-confidence.
Here are few tips to help you with that:
Get ready before you start writing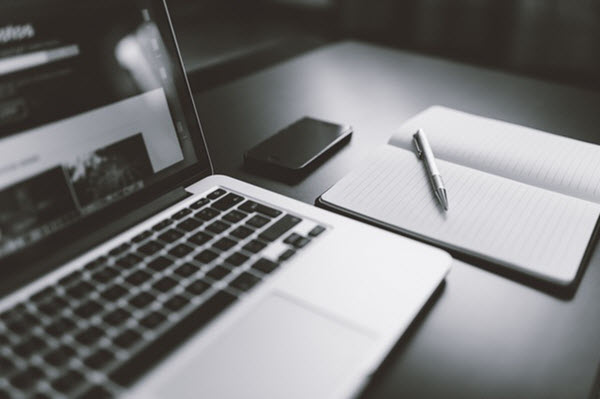 What do you need to finish this writing project?
Your laptop/desktop computer
Pen and paper for taking notes
Tons of research
A fresh cup of coffee
Take everything you need and organize your desk. Then, start the research process. You need enough facts and data from relevant sources to support your arguments. That's the only way towards a believable piece of content.
The research process may take a significant portion of your time, but it's worth it. Once you have the information you need, you'll go through the writing stages with ease.
See Also: How to Organize Your Writing Workplace for Better Productivity
Don't worry about making each sentence brilliant
When you try too hard to write perfect content, you block your ideas because you pay too much attention to every single sentence. Just let go! Set your ideas free. Try to connect them in a logical content flow and write away.
Remember all those grammar rules your English teachers taught you? You are already a natural so you don't need to think about them as you write.
"Do I use passive in this sentence? Wait, I read an article that said passive was not okay. But it really works in this case. What do I do?" That's the perfect recipe for getting stuck.
Many great writers will tell you they did their best work under pressuring deadlines. Why? – Because they didn't think too much about polishing out the sentences.
Take some time to brainstorm and write as your ideas flow in your head. You'll edit once you finish the first draft. That's when you're supposed to think about fixing the grammar and style.
Set expectations. Make them realistic!
How fast can you write? You can speed up the process, but you cannot go too far beyond your limits. You can't write an entire Ph.D. dissertation in a day… that's an unrealistic goal. Ask yourself these questions:
How many days or hours do you have before the deadline?
How much of that time can you devote to research and writing?
What daily tasks can you sacrifice for the sake of this project?
When you have the answers, make a plan. Organize your time in a way that helps you write as much content as possible within the limited time you have. When you have the progressive steps marked in your calendar, the goal will seem achievable, and you'll relieve yourself from a huge load of stress.
Don't skip the outline
It doesn't matter how close the deadline is; writing an outline is never a waste of time. Once you have a general idea about the project you're supposed to submit, give it shape. Plan every single thing you're going to write in the introduction, body, and conclusion of the content.
The outline will speed up the writing process because you'll already be aware of the logical flow you want to achieve.
Focus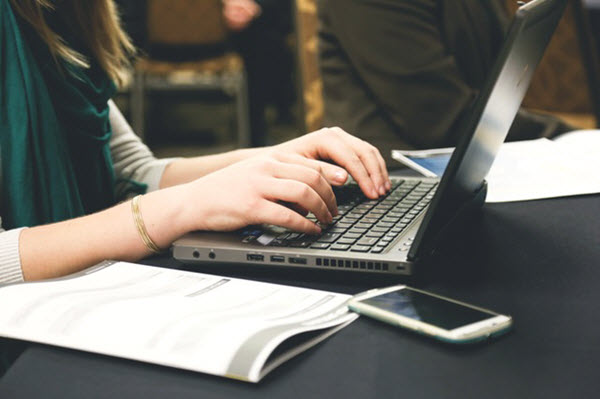 When you have a deadline to meet, something inside is telling you to organize all your clothes by color, clean the entire kitchen, or polish the silver. Any task seems urgent, but don't fall victim to the tricks your mind plays on you.
If you really want to write that content by the due date, you need to glue yourself to your seat and work on it. Leave your phone in another room. Block all distracting websites. Tell everyone you need to stay alone and focus on the task you have to complete.
You can give yourself short breaks after each milestone you achieve. For example, you can take a coffee or a healthy snack after two hours of devoted work.
See Also: 4 Habits That Will Improve Your Focus And Destroy Procrastination
Tools that Help You Write Fast
When you think about the tools you need to write that piece ASAP, it may occur to you that you only need a computer and a notebook. Well, that's not the case. There are great online tools that can help you work faster.
You didn't expect this one, did you? Although Pinterest looks like nothing more than a mainstream tool for trendsetters, it's perfect for collecting online sources. Create a private board and collect all important online publications there. Then, you'll easily access them and you'll always know where your ideas came from.
These browser extensions (for Google Chrome and Mozilla Firefox respectively) will prevent you from wasting time on Facebook, Instagram, Twitter, and other distracting websites. Adjust the settings and make sure to block all social media sites and forums that usually tempt you.
3. Quora
Do you have any dilemmas about the issue you elaborate? Post a specific question on Quora. You'll get answers by knowledgeable people, who will give you fresh ideas related to your topic.
This is the ultimate organization tool for writing projects. When you plan all steps that drive you towards successful completion, the goal will seem achievable and you'll start writing with greater self-confidence. Make sure to plan the stages of completion in your calendar and follow them as precisely as possible.
Are you ready to tackle the next writing challenge? Take a deep breath and start working on it!