How to Organize Your Writing Workplace for Better Productivity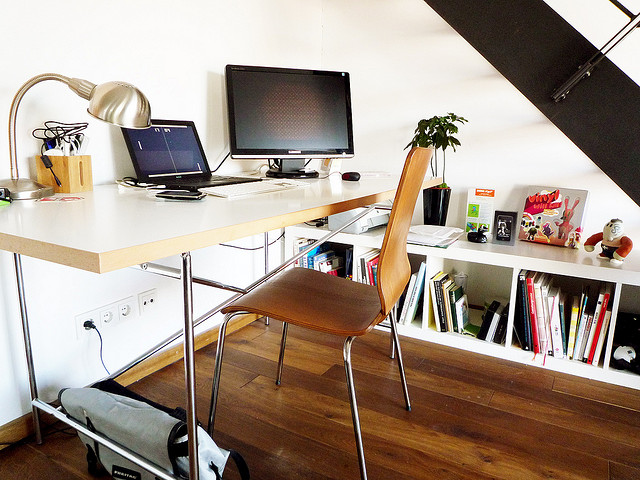 The #1 problem every blogger tries to solve is productivity. No matter how cool you are, you need to write; you need to blog by creating, improving, generating, and distributing good content to your audience. To do this effectively, you have to be productive.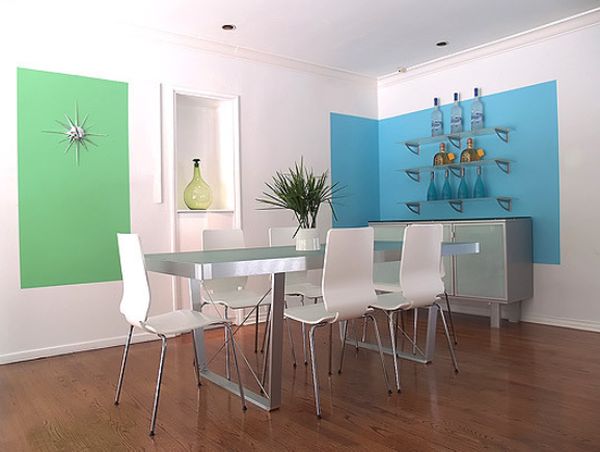 Even such awesome and super productive bloggers as Seth Godin think on increasing their productivity level. This problem is not new, and everyone looks for tips and tricks on better blogging, reads guides, searches for inspiration, etc.
But do they realize the decision they seek is right in their backyard? It's all about writing workplace organization.
This question is quite tricky, as some bloggers may start objecting this statement: "A mess at my workplace helps me work and inspires me, so go to you-know-where with your organization!"
Okay, let it be. Some bloggers prefer working in a mess, for example – and it doesn't bother them at all. But those few people are an exception to the rules. We all need a workplace organization to work better, and here come the way how to do it right and make a writing space work on bloggers' productivity.
Divide a Room into Two Zones
In his article for Inc.com, Neil Patel mentioned this trick already. No matter whether you blog from home or office, try to create two zones, computer and non-computer ones, in your room.
A computer zone is that with your desktop. It's where you spend a lot of time at the computer, writing your blog posts and thinking on new creative ideas.
A non-computer zone is where you work too, but it doesn't contain any desks, computers, and office stuff: you use it to relax from writing or do something that doesn't require a keyboard. You can scan documents here, work at your laptop lying on a cozy sofa, communicate with blog editors or audience, etc.
Now you should think on organizing each of them.
Organize a Computer Zone
It's a place where you spend the most of your working time, so you should think about organizing it carefully. Top moments to pay attention:
1. Your writing desk. The first and foremost thing is keeping your desk clean: hide all extra items into drawers, leaving those important for your writing work. All you need is a computer, a lamp (lighting matters), a cup of green tea (it helps to stay focused and boosts productivity), and a live plant for both decoration and inspiration.
2. Your chair. Bloggers spend a lot of time sitting, so it's important to buy a comfortable chair and adjust it to support a lower back. Ellipticals influence different sets of muscles, so you should think about having them, too, as they are perfect for those spending hours at writing desks. Plus, you may want to try standing work, as it has some benefits that can pick your interest.
3. Your computer. Think about having an all-in-one PC for your writing work. Combining advantages of both PCs and laptops, such a comp will let you clear some space from wires; plus, you can always sync it with your laptop and other mobile devices.
Organize a Non-Computer Zone
Your non-computer zone should be comfortable and cozy. It will serve for relaxing, but it doesn't mean you will not use it for searching ideas and doing some writing work, too. To make a non-computer zone of your workplace productive, try to remember the following moments:
1. The color of your walls. Blue and green are the best colors for walls in offices and home working places: they are soothing, they increase effectiveness, and they give the sense of well-being. So, if the color of your room is white, gray, or beige, it's high time to change that.
2. The lighting of your room. Different color temperatures influence your productivity in a different way: if you want to boost it, you better choose a cold light of 3500K-4000K (it stimulates brains); if you want to relax or prepare for going to bed, a warm light color of 2700K-3000K would be the best choice.
3. Inspiration boosters. Don't forget to add some inspiration to your writing workplace. It can be whatever you find interesting, motivational and inspiring: pictures, photos of your family members, books, funny quotes, etc. Bloggers are creative people, and they will hardly write something worth with no muse around.
Never forget to care about a comfortable place to write your blog posts and become more productive to share your wisdom with readers.
Like this Article? Subscribe to Our Feed!
Emily Johnson, best review writer at OmniPapers blog, loves the writing process. She is a writing coach who shares tips to help others improve their writing skill