Celebrating Your Loved Ones After Death With A Powerful Eulogy Speech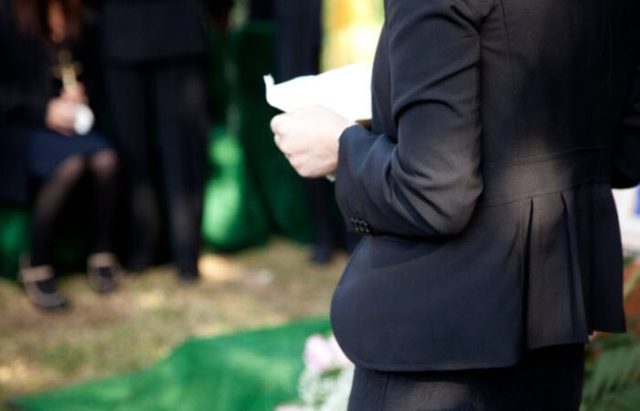 Death – it comes for us all. It's a part of our lives, and with it comes the funerals and the wakes. When someone close to us dies, we might be called upon to say something to honor their memory. In those moments, even the most eloquent among us might be at a loss for words.
And it's completely understandable – how can you sum up the life of that person, and their impact on your life, in just a few minutes? Although it is an honor to be chosen to eulogize someone, writing a speech that does them justice can be quite hard in your bereaved state.
You can easily find generic eulogies online, but they are usually flat and impersonal. A good eulogy lets the listeners visualize the departed in all their best qualities, helping them remember the good times and grieve over the loss they have suffered.
What is a Eulogy?
If you've never written one before, it's a good idea to look at eulogy examples for comparison and reference. The most important thing to remember is that the speech is about the departed, not you. The purpose of a eulogy is to paint an image of the deceased that remembers their deeds and pays tribute to their life.
Usually given by a close friend or family, a eulogy emphasizes the impact of the departed on the lives of those around them. Your speech can help you explain the positive impact the deceased had on the people around them, as an example for others to emulate.
Giving a well-written eulogy speech, or listening to one, can be a great start to your journey of healing and acceptance. It can help you reflect on the effect the deceased had on the world around them and accept that it was a life well-lived.
What Goes into Writing a Powerful Eulogy?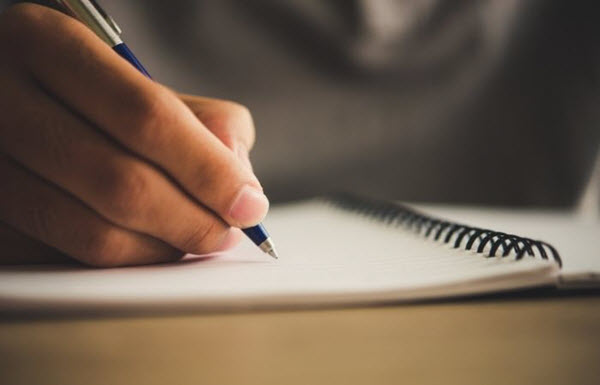 When writing a speech celebrating a life, the first factor to consider is the tone of the eulogy. A good eulogy follows your style, the personalization making the speech more powerful and natural. Additionally, the speech should contain personal anecdotes to explain how the departed affected you.
A eulogy celebrates the deceased's life, so make sure that your speech explains their accomplishments and nature, painting an accurate picture of your loved one. A well-structured eulogy speech contains:
Significant Highlights
Your speech should contain significant achievements and accomplishments of the deceased. This could include academic, professional, or any humanitarian achievements.
Personality
Be sure to explain how the person was in life and how their personality affected the people around them.
Special Memories
Your eulogy should also include memories special to you of your deceased loved one. This is where you can add interactions or memories of the departed that affected your life or the lives of others around them.
Writing a eulogy for your mother, father, siblings, or anyone you love can be emotionally taxing, and your listeners will understand that too. Battling your grief for the loss of a loved one can make it hard to concentrate.
So make sure that you take a break whenever you're overcome with your emotions. Although it might take a bit longer, it will help you write a speech that truly honors your deceased loved one and help you come to terms with your loss.
Giving a Eulogy That Pays Tribute to Your Departed Loved Ones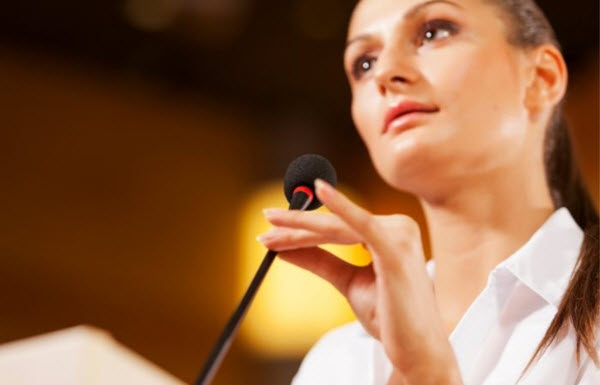 Once you are done writing a powerful eulogy, the next task is to deliver it to your audience. As you are the one tasked to deliver the eulogy, that means you were one of the people closest to the deceased. That might make it harder to give the eulogy, especially if you are not an experienced speaker.
Listed below are a few tips to help you deliver a speech that genuinely memorializes the life of your departed loved one. They will help you give a great eulogy while coming to terms with your profound loss.
Practice the Speech
The first thing to do to prepare yourself to give a speech is to practice. As is typical for any speech, the more you practice, the easier it gets to deliver that speech. Practicing also helps your brain memorize the essential parts of the eulogy and allows us to check the structure and the flow of the address.
Stay Calm and Relaxed
Considering that it is a eulogy you will give, staying calm and relaxed is easier said than done. But wearing comfortable clothes the day of the eulogy, ensuring that a glass of water is within reach, and taking deep breaths can help you be as relaxed as possible in such a situation.
Know That Your Audience Understand Your Grief
Do not worry about being emotional during the eulogy or how the audience perceives your speech. Understand that the audience is aware of your emotional state and sympathizes with you. Agreeing to speak and honor the deceased only shows your strength in dealing with such a profound loss. And your audience will be grateful for it.
Ensure a Backup Speaker
If you are worried that giving the eulogy might end up overwhelming you emotionally on the day of the funeral, prepare another family member or close friend to stand in for you if it becomes necessary. Knowing there's someone to back you up on such an important task will help you remain calm and relaxed.
Sample Eulogy: Celebrating a Loving Grandmother
Now that you know how to write a powerful eulogy for your loved ones, let's look at a few sample snippets from a eulogy written for a favorite grandmother.
Describe your bond with the deceased and how they affected your life.
"As her eldest grandchild, my grandmother and I had a special bond. For most of our time together, we lived quite far apart and only met sporadically. Yet, visiting her always felt like home. And when we moved to a place near her, that bond only grew."
Describe her personality and how she lived her life.
"An independent woman, she had immense love for her fellow people. Didn't matter that the person coming to her for help was a stranger. She would still help them, no question asked. None of us had an idea of the impact she had on the lives of so many people until we received the calls and letters of support, responding to her obituary."
Describe a personal anecdote that describes what she meant to you.
"A few months before her death, she stayed with us while her house was being renovated. As I was working from home during that time, we used to have long chats after dinner, which usually went on until bedtime. She loved to hear about my work, despite not understanding over half of what I said about it. Later, my mum told me that just before she went back home, my grandma told her that she had always been worried about not seeing her grandchildren grow up and succeed. But the days spent living with us had been some of her best and had reassured her that my sister and I were now adults and well on our way to success."
These snippets describe the essential components of a eulogy. Also, note the tone of the speech. The words should flow naturally, making them sound from your heart. This helps your audience picture your loved one better and make your address more impactful.
To Conclude
Giving a eulogy speech can seem like a daunting task. In reality, it can be pretty easy if you understand the basics. A good eulogy comes from the heart and helps the listeners visualize the deceased and how they would have wanted to be remembered themselves.
There's no right or wrong way to write a eulogy. A good tribute not only expresses your grief and sense of loss at the death of your loved one, but it also honors and celebrates a well-lived life.
Like this Article? Subscribe to Our Feed!
Amtul Rafay is a content marketer by profession. She loves to explore futuristic trends in the tech industry while believing in the influential power of research-backed opinions. Being passionate about blogging, she writes on a variety of topics including digital marketing, graphic designing, branding, and social media. Besides that, she is also fond of traveling & an avid reader by heart.