How to Wear Glasses With Style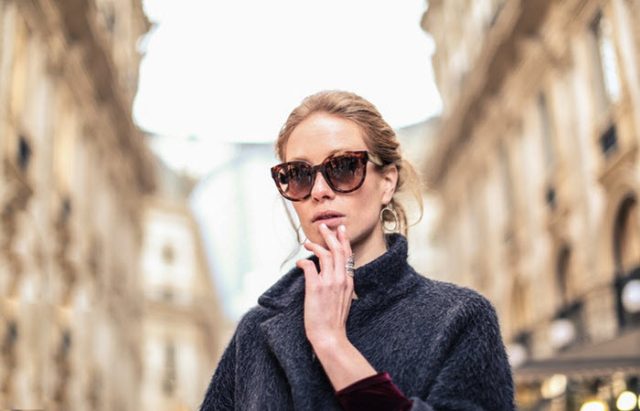 Glasses don't just improve how you see. If you wear them the right way, they can also improve how you look. The perfect glasses can complement your wardrobe and speak about your personality and sense of style.
Before we discuss how to wear glasses with style, let's try to have a clearer idea of how they started.
The History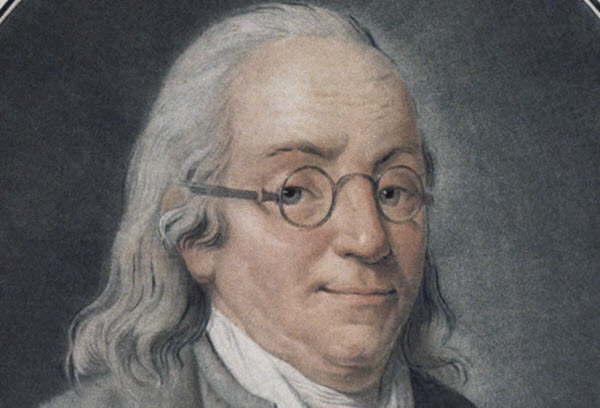 Many people think that Benjamin Franklin invented glasses. The truth, however, is that the idea has been around for years before he made bifocal lenses.
See Also: Understanding How Glasses Work
In the 18th century, there were scientists tinkering with the idea of tinting corrective lenses in an attempt to help people see better. It wasn't until 1929 that Foster Grant, a comb manufacturer, took advantage of a brand new technology known as "injection molding" and started to mass produce sunglasses. They were sold on the Boardwalk at Atlantic City.
Unfortunately, the trend wasn't a hit right away. During the World War II, Ray-Ban, known then by their parent company Bausch and Lomb, invented the now wildly-popular aviator sunglasses.
See Also: A Guide to Buying Glasses Online
How Can Glasses Compliment Your Look?
To get started, you need to find glasses that will compliment the shape of your face. The trick is to find frames that are slightly wider than your face.
Look for frames that mimic or highlight your brow line. For round face, look for strong angles to create contrast. If you have an oval face, look for features that are bold but will compliment the rest of your facial features.
If you have a square face, oval-shaped frames are great in making your features softer. Look for glasses with wider frames if your face is heart-shaped. This will balance out your features.
Hollywood Has Been Creating Icons Out Of Glasses For Decades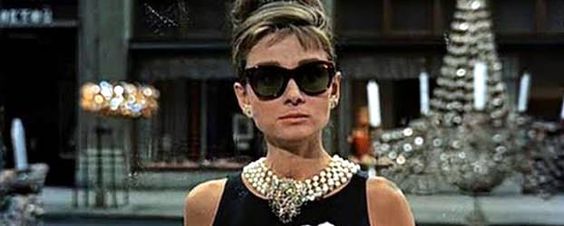 Back in 1961, Audrey Hepburn donned a pair of Oliver Goldsmith Manhattan sunglasses. There was one company that signed a contract with a Hollywood studio in 1982 that propelled those glasses to decades-long fame and fortune: Bausch and Lomb.
Before that contract, the company had sold a measly 18,000 units. After that, their sales went from 360,000 in the first year to 1.5 million just a few years later. Some of their "biggest hits" included:
In 1971, Clint Eastwood played Harry Callahan in Dirty Harry, donning an iconic pair of Ray-Ban 4089 Balloramas.
In 1983, Tom Cruise played Joel Goodman while wearing a pair of Ray-Ban original Wayfarers
In 1986, Tom Cruise played Maverick in Top Gun, popularizing the Ray-Ban 3025 Aviators.
In 1986, Matthew Broderick played Ferris Bueller in Ferris Bueller's Day Off, rocking a pair of Ray-Ban Classic Clubmasters.
In 1992, Denzel Washington played Malcolm X, donning a pair of Ray-Ban RX-5154 Clubmasters.
In 1997, Will Smith and Tommy Lee Jones played Agents J and K in Men In Black, popularizing the Ray-Ban Predator 2 style
It's not just Ray-Bans that have become popular in Hollywood films but that 1982 deal has certainly paid off in spades. If you're looking to add Hollywood style to your choice in eyewear, learn more about iconic frames in Hollywood from this infographic!

Like this Article? Subscribe to Our Feed!
Brian Wallace is the Founder and President of NowSourcing, an industry leading infographic design agency based in Louisville, KY and Cincinnati, OH which works with companies that range from startups to Fortune 500s. Brian also runs #LinkedInLocal events nationwide, and hosts the Next Action Podcast. Brian has been named a Google Small Business Advisor for 2016-present and joined the SXSW Advisory Board in 2019.