How to Unwind: 8 Things You Should Do After a Tiring Week At Work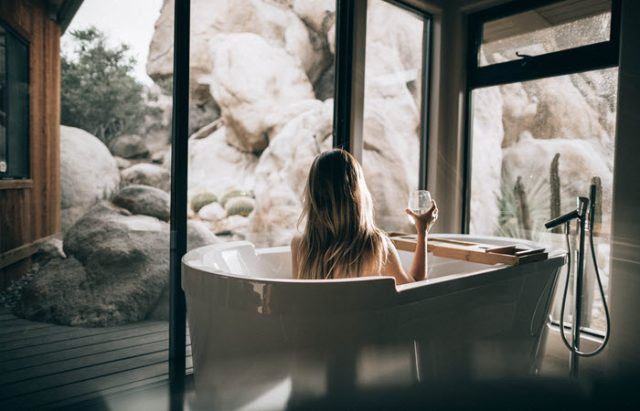 So, how did your week go?
Tiring? Stressful?
Well, we don't blame you. Almost every other adult in the world is dealing or has dealt with a mental health issue and what adds to their stress, is work. Workplace stress exists and sadly, no efforts are made to address this problem. From endless workload to stressful deadlines, these things push us to the edge.
If your week went extremely stressful, here are some tips on how to unwind:
Switch off your phone
Every time mental health is mentioned, the first thing that people are advised to get rid of is their phone. A study revealed that cellphones trigger anxiety among young adults.
Therefore, if you're looking forward to unwinding after a stressful week, then switch off your cellphone and stash it away in a place where you can't reach it – at least for the weekend.
See Also: How to Increase Productivity by Switching Off and Getting Cozy
Take a nice and warm bath
Stress can get your muscles to tighten up. The best way you can fix them up is by using warm water and get a relaxing bath.
Soak yourself in a warm bath or stand underneath a running stream of shower and wash away all of the stress from your body. Plus, warm showers can 'reboot' your system, 'reset' your mind, and help you achieve zen.
Read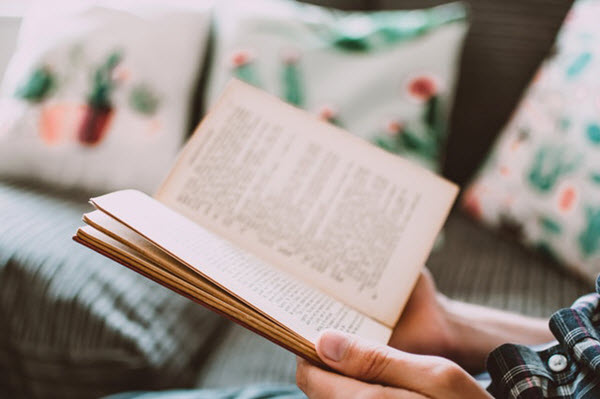 Reading can have an impact on the way you think.
When the work routine gets you all exhausted and weary, you can escape to another realm with a good book.  In a situation where you're feeling defeated, reading a book that has a strong and powerful character can get you feeling motivated again.
Good books can give you the best pep talk ever!
See Also: 7 Reasons To Start Reading Books? Here's why!
Perform a skincare ritual
It doesn't matter what gender you are, skincare should never be ignored. Pampering yourself can reduce your stress and make you feel great after a long and stressful week at work.
There are many de-stressing skincare products that you can incorporate into your weekly skincare regime. You can even treat yourself with a spa session. It's okay if that costs you a bit extra. The money you spend on self-care is actually an investment.
Get some sleep
Stress can disrupt your sleeping patterns and workplace stress can cause sleeplessness.
Not getting enough sleep can have a serious impact on your mental health. This is one of the reasons why some people fail to perform their best at work.
If you haven't been able to catch up on your sleep, then the weekend is the best time to do it. Reboot your thinking process by completing your rest. You'll instantly notice your performance at work getting better.
Cook your favorite meal
You can have a therapeutic cooking session by whipping up some cupcakes or kneading out a fresh batch of Tagliatelle. Carbs don't count when you're stressed out. If loading up on them makes you feel happy, then do it! Curb the stress, not your carbs.
Of course, that doesn't mean that you can always overeat and indulge in unhealthy foods. Your health is still important so choose your foods wisely.
Go for a walk
Have a nice and long walk. Head to the countryside or any other place of your choice and walk for a good couple of hours to make yourself feel better. Walking is best to get your endorphin levels up. Walking can also help shed a couple of pounds.
Watch a feel-good movie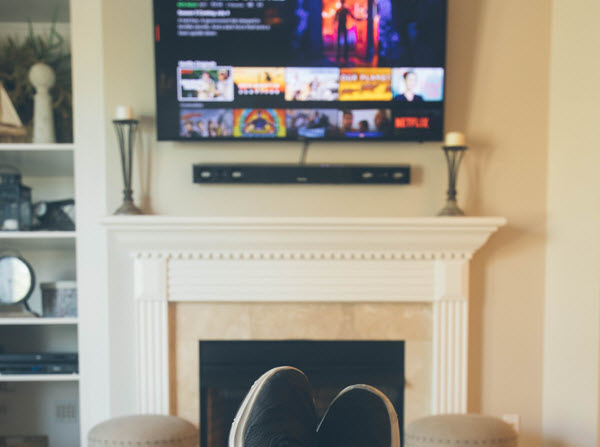 Lastly, put that internet connection of yours to good use and download a couple of motivational movies. You deserve to distract yourself from the unbearable workplace stress. Just make sure to keep your watchlist free from psychological thrillers or horror flicks. The last thing you want to happen is to watch a movie that amplifies your stress.
Conclusion
Knowing how to unwind can do wonders for your mental health and productivity level. Every time you feel like your work is becoming a little too overwhelming to bear, pause, take a break, and do the tips above.
Like this Article? Subscribe to Our Feed!
Tina Anderson is a passionate writer with a core interest in work ethics and healthy lifestyle changes. Apart from writing for different online magazines, she also writes for BuyTVInternetPhone. She has a burgeoning collection of broken and weirdly-shaped clay pots she made via her pottery-making endeavors.