How to Increase Productivity by Switching Off and Getting Cozy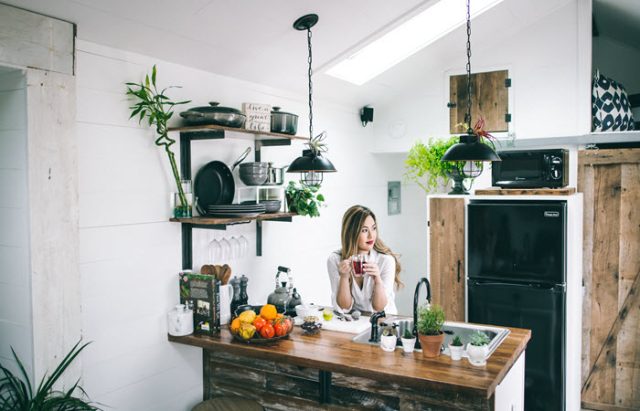 The working world is in a constant state of flux. We have come a really long way in the last 150 years or so in terms of employment law and workers' rights. In the grand scale of human history, we've barely stopped sending our children to work in factories. The 40-hour week was only adopted in the USA in 1940. Despite all this progress, why are so many people feeling burned out?
As quickly as we industrialized, we've digitized. We no longer work menial jobs en masse. Over 80% of Americans work at a desk, sitting down in air-conditioned buildings. Despite that, there's still an underlying feeling of exhaustion, sadness, and a lack of work-life balance.
Technology is a double-edged sword
Computers and the internet were instrumental in securing a 40-hour week as they reduced the time it took us to do our work. 60 hours of work can now be easily done in 40 with computers. At the same time, the omnipresent tentacles of technology means that it's harder than ever to switch off.
Being successful in your career and working hard is a virtue. But you can increase your output and your health by learning how to switch off from work properly and creating a safe retreat for yourself.
The concept of switching off is quite ingrained in some cultures, while others still promote the idea of constant work. Some people are suited to that always-on, always-working lifestyle, but for most of us, this is a fast track to burnout.
Setting Up Your Home for Success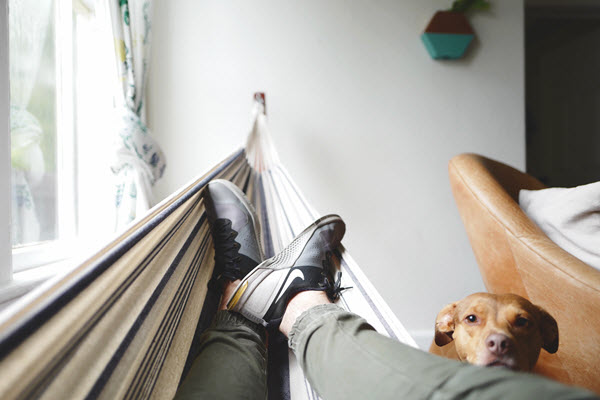 To be more successful in our lives, it's easy for us to look at productivity gurus and sleep-hacking entrepreneurs for answers. But for a great deal of the workforce, what works for these people won't work for us. Perhaps the most important place to start is at home, because a cozy home has associated health benefits.
Unless you're in a senior management position and above, you're unlikely to have much say over how your office is set up. You can make suggestions, but there's no guarantee these will be obliged. For example, lots of office workers want more 'breakout' spaces, informal work areas, and access to green space whether that's just a view of a park from the window or an actual place where they can take a time out and regroup.
You can make changes at home to foster a sense of belonging, calm, and restoration. You need a space to return to that is entirely separate from work.
If there are any similarities between the two places, it becomes harder to disassociate the two. We're not talking exclusively about the interior design as it's unlikely your home's interior looks anything like your office. Rather, it's how you spend your time at home and steps you can take to create a greater sense of peace.
So, How to Switch Off From Work?
The first thing you can do is to stop checking work emails outside of work. Technology has created this 'always-on' work culture. There are some roles where you do have to be accessible at all times, but for most roles, you shouldn't be expected to be always on.
A good way of doing this is not linking your phone to work emails. You can only look at them when you're at your desk. Leave the work emails at work because your personal time is your personal time. You're not receiving extra salary to check those emails and reply to them outside of work.
This isn't possible for everyone though. We can easily feel pressured to be available outside of work. So what else can we do?
Other countries have downtime ingrained into their cultural fabric. Let's discuss a few examples.
Everyone knows the Danish art of 'hygge' now. A word to describe a unique cozy and special moment. This can be something as simple as having an open fire going, putting on your favorite pair of thick socks or playing a board game with loved ones.
The Spanish have something called 'sobremesa'. This refers to being at the dinner table, having finished your meals, just sitting and chatting with your family and friends. Spaniards have perfected this art. This social behavior is key to their national identity with Spanish diners often talking into the early hours of the morning. The key thing here is family time.
'Tech Sabbaths' are being advocated by the Jewish faith and more, where all screens and tech are put away for 24 hours a week. The Japanese have an expression that translates to "too little tea," referring to someone too busy to stop and drink a cup of tea now and then. In Croatia, they have a word — "fjaka" — which refers to the joy of doing absolutely nothing.
Some things you can do to embrace these qualities is setting some time aside to have a hot drink in the evening, without your phone or a screen. Just take 10 to 20 minutes to sit and enjoy your drink.
Candles and open fires, these foster a sense of relaxation. If you work at a computer all day, read a book in the evening. Staring at screens isn't good for our health.
See Also: How Your Home Affects Your Mood (And What To Do About It)
How To Make Your House a Home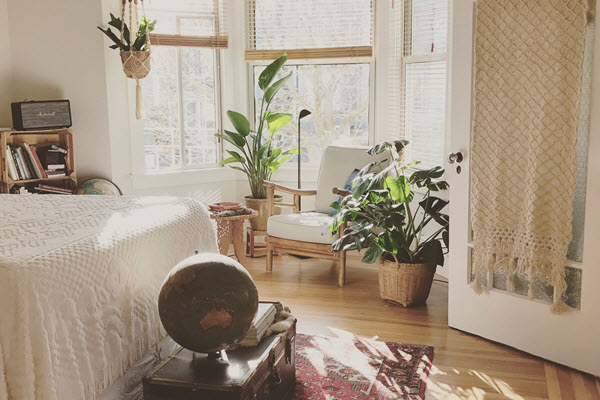 What you do in your downtime is one thing, but the settings you do it in is another. Here's how you can make your house feel like more of a retreat:
Personalize – Make your house feel like a space that's catered to you. Lots of modern design trends have created these minimal spaces that don't have an identity, like your home has been copied and pasted from Pinterest. Put your stamp on your space with treasured pictures, memories, and things that reflect your values and your personality. It gives more a sense of ownership and strengthens your sense of personal identity. Being in touch with yourself can improve your mental health.
Declutter – Organizing our homes is one of the most tangible steps you can take to decluttering your mind. It's so easy to put off but every time we do it, we feel so much better. The Marie Kondo effect has seen people embrace a decluttered life. Let go of things you don't need. Let go of things that serve your home no purpose. This brand of minimalism isn't about living by your bootstraps, but only bringing things into your home that add value to your life.
Snuggle – Make your home a retreat. Comfort is key to this. Get candles and warm lighting to create ambiance. Pillows, blankets, slippers and warm, comfy clothes to wear create this stark difference to the office that we mentioned earlier. You want work to feel like the furthest place in the world when you get home. This helps you to switch off and reclaim some work-life balance.
See Also: 5 Features to Achieve a Peaceful Home
These are just some things you can do to reclaim your time and add value to it. This isn't about shying away from duties and work. This isn't about rejecting the working world, either. This is how to switch off from work so you can make yourself a better and more valuable worker.
A happy employee is a productive employee. Taking yourself as far away from the working world as possible, outside of office hours, is a way of making yourself more productive, more personable, and more satisfied during office hours.