How To Survive A Broken Heart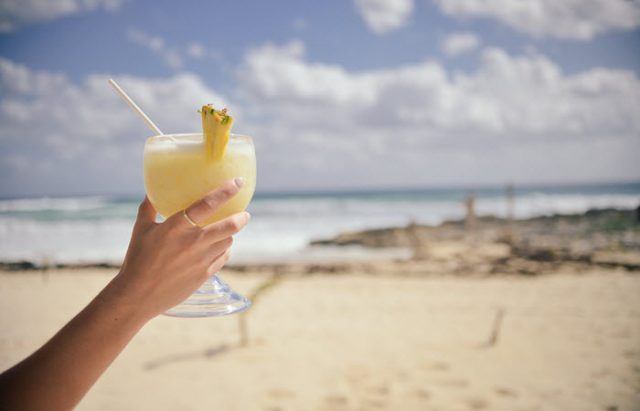 I get asked how to survive a broken heart all the time and my response is always the same: piña coladas. This is why I am a relationship expert. I know so much about love that I can change Cupid's diapers (he poops little peanut butter cups.)
This is a non-gender specific advice. If you're a woman who has been done wrong, put that pint of ice cream down and pick up a piña colada. If you're a man who's been rejected, turn down the heavy metal music you're playing and turn up the rum, pineapple juice, and coconut milk.
I'm not saying you should go out and drink so much you wake up fully clothed in the bathtub with a slice of pizza stuck to your face. Just simply use a piña colada as an airbag to create the collision a break-up creates. This famous tropical drink can transform the brass knuckles of rejection into marshmallow peeps.
It's not a cure but a shortcut back to the highway of love.
Did he say "It's not you, it's me?" Has he ignored your last 15 texts?
Stop acting like there's an alien lizard or worm living in your chest and you have minutes to live. This sucks but don't insult the human heart. Thinking that it can't take grief is like thinking the sky can't support the stars. Just do what I tell you to do. Order a piña colada at a bar where there's a jukebox playing funky tunes- a bar where there are members of the opposite sex so you can do some window shopping.
Touch with your eyelashes. But I seriously encourage chatting, winking, and making out. Every time two human beings kiss, a flower blooms somewhere in the world. Of course, that's not true, but it's a nice thought. I have never regretted making out with someone, only not making out.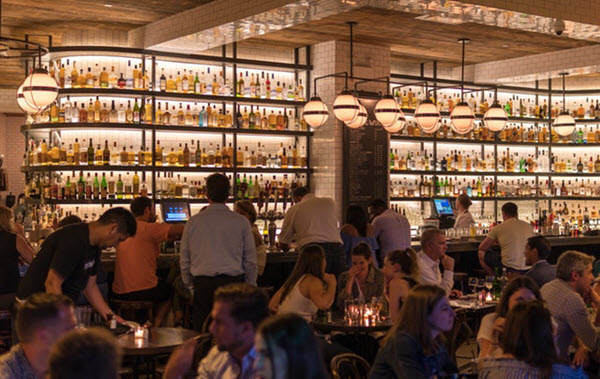 It helps to think of your heart as a piece of steel- not chocolate or flesh or crepe paper. A shiny ball of steel which has a breaking point.
But have you ever seen steel forged?
It's heated in a volcano hot furnace until it glows white. It's so hot, the hard steel is malleable. Then, it's hammered and smashed into shape.
Two pieces are clobbered to form one whole piece and then the steel is dumped into the water. Once it's cool, it becomes extremely hard.
I've had my heart broken many, many times. And each time, I ended up stronger. My furnace? A piña colada. Maybe some Patsy Cline, a new friend for that moment.
Normally, as a dude, I don't drink cocktails. I like my liquor to be liquor-flavored. My favorite beer is in a can. Cocktails seem to be designed to obscure the taste of liquor as if I drink it for the delicious flavor. I drink whiskey because, after a long day, I like my toes to be warm.
Adult beverages should not taste like candy. Cocktails are fundamentally dishonest, booze dressed up like Rainbow Brite. I don't begrudge a lady who wants to enjoy a fruity drink, like an Appletini, a Chocolatini or Cheesecaketini. I'll be having a bourbon.
However, I do make one exception to this rule: piña colada. If I get dumped, I shuffle right up to the bar and order a piña colada. Coconut mug? Yes. Umbrellas? Two. Cherries, orange slices, and pineapple chunks skewered on a plastic sword? Please.
Piña coladas taste like the beach. The ocean is just one giant, salty tear.
She cries with you and calms your fever with a frosty wet kiss. A piña colada is a vacation in a blender. It's a sweet bubble. I have seen cowboys with faces hanging longer than curtains order a piña colada and five minutes later, you can see their hearts melting.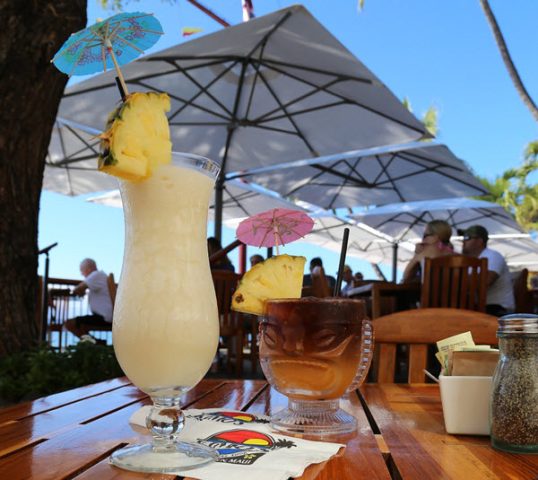 All it takes is one. So, do it. If there's a song coming, sing it. Can't sing? Everybody can sing. The Power of the Colada compels you! Stomp your feet. Clap your hands. Unleash the Kraken!
You know how they say time heals all wounds? Piña colada can do the same thing. It heals and reinforces them. My heart is made out of airplanes and suspension bridges and ninja swords.
Final Thoughts
I know other relationship writers have tons of advice on this topic. But I'm inclined to think that advice is crap if it doesn't involve a night where you force yourself to shower, put on pants without elastic waistbands, and venture out into public- actual public and not Facebook.
Facebook is not public. It's a fun little website where advertisers own your private life and then sell it back to you. Public, as in, inhaling the molecules of other human beings. If your heart is currently broken and you're of drinking age, then I insist that you enjoy a piña colada. Just drink responsibly and eat the fruit. It's good for you.