How to Style Your Living Room The Way You Want It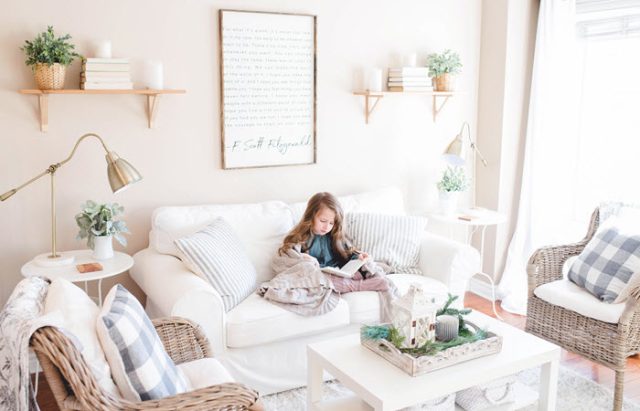 While it would be nice to walk into a showroom full of sleek, modern Scandinavian furniture, point to everything and say, "I'll send a truck on Tuesday" — who really has that kind of money? Unless you're Miley Cyrus or you just won the lottery, chances are, you're working with a slightly more modest budget.
The good news is that you don't have to break the bank to give your living room a makeover that will make you feel like a million bucks. By starting with the big-ticket items you already own, streamlining your color scheme, and adding just a few, new statement pieces, you can have the living room of your dreams.
So, how to style your living room?
Start with an anchor piece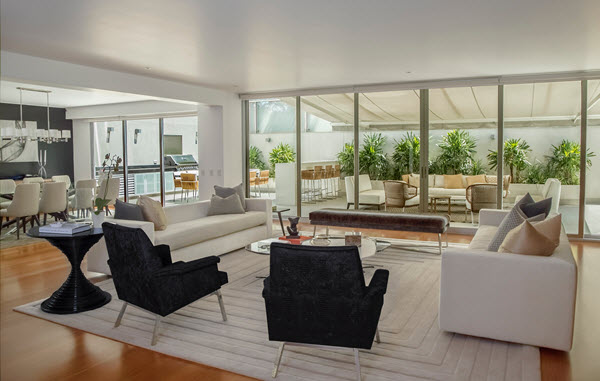 This will usually be the largest piece of furniture in the room. In your living area, that's the sofa.
If your budget allows, consider buying a new sofa in a classic, modern style. You can also stick with your old sofa if it's in good condition and suits your needs. If not, consider reupholstering to freshen your sofa's current look.
If space allows, get it away from the wall. This isn't a middle school dance. You want that puppy out front and center or at least a few feet from the perimeter.
Assess what you own and choose a color scheme
Before you start adding more furniture, do a little Marie Kondo-ing and get rid of (or decide to replace) furniture that doesn't hit the mark.
Now, use your keeper items. It could be a rug, wall art or anchor pieces. Use the items to pick what colors you'd like to use throughout the room. Keep in mind the color of your walls. You can repaint them if you have the freedom to do so.
Remember the 60-30-10 rule
Decorate with 60 percent in a dominant color (walls), 30 percent in a secondary color (upholstered furniture and curtains) and 10 percent in an accent color (art, details, trim and accessories). For instance, if you own a lot of wood items, you may want to stick to colors of nature. You can paint the walls a light green hue with white upholstery and your wooden accented furniture — yes, "wood" counts as a color!
Choose your statement pieces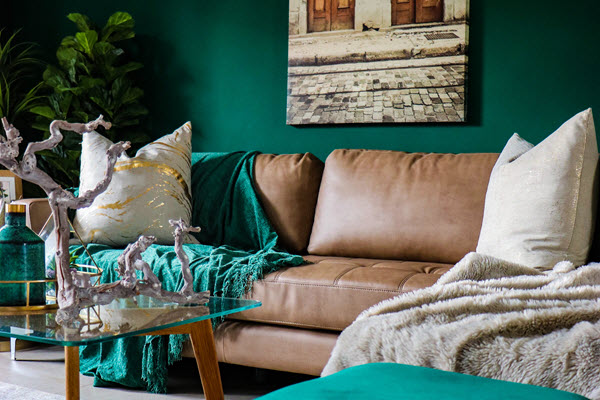 Now comes the fun part. Add flair with an accent chair, decorative pillows, art, and accessories. You can go trendy with bold geometric designs or classic with clean and simple lines.
Here's where you can get creative with color if you like. However, you need to keep your color scheme in mind when choosing trays, bowls, sculptures and other items. Match your metals. Match your woods.
Final Thought
You don't have to do it all at once. As long as you know how to style your living room, you can achieve the design you want.
Pace yourself, collect decorative items slowly, and have fun experimenting with the arrangement. Incorporate lots of open space for fresh air and light to flow. Don't forget a green plant or two. Just make sure they're indoor plants and can tolerate low light.
And voilà!
With a small investment and a little creativity, you'll be well on your way to having the living room you always knew you deserved.
See Also: 6 Effective Tricks to Make Your Apartment Look Bigger and Spacious
Like this Article? Subscribe to Our Feed!
Whom's here to make the best furniture on the planet and set the record straight. We care about more than just turning a profit. With the consumer in charge, craftsmen who love what they do, and genuine concern for the environment, we're putting our focus back where it should be — on people. Visit Whom for more info.