Find Your Call: The Best Tips on How to Select the Right Career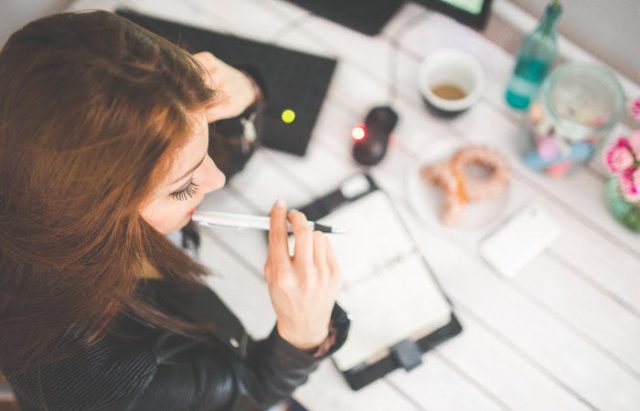 "Find out what you like doing best and get someone to pay you for doing it."
– Katharine Whitehorn (British journalist)
A quirky take on careers, the famed journalist was not too far from the truth when she remarked about the importance of loving what you do for a living. However, knowing what you love to have as a full-time career is not as simple as, say, receiving a ping on your phone. It is a bit more complicated than that. However, it does not require having bomb-diffusing skills, either.
So, how to select the right career?
To start, you need a plan. Yeah, that's right.
There is (almost) nothing that cannot be achieved with a help of a well worked-out plan and choosing a career is no exception, either. Here is why proceeding with a plan works out superbly for most people:
Having a plan lets you think with more clarity and once you start doing that, things will start falling into place.
A global survey notes that around 88% of employees place job satisfaction or being happy with what they do for a living as one of the biggest factors for having a successful life.
With the growing demands for skillful professionals in every industry nowadays, having a plan helps you take the right course of action towards the career of your dreams.
Making an informed choice comes hand in hand with having a good plan for analyzing and applying the factors at play while choosing a career.
For instance, if decorating cakes is what you enjoy, it will be quite a messy affair if you have to work a 9 to 5 desk job at some financial consultancy firm. You should be training to become a pastry chef, or better still, a digital entrepreneur offering online tutorials on decorating cakes!
10 steps to take for choosing the right career
Having a fulfilling career is not only about earning truckloads of money, splurging on fancy consumables or being happy with your job description. Plenty of other factors such as a rewarding work environment, the future of the industry that you choose, and your co-workers will also create the holistic outlook that you have towards your job at the end of the day.
Whether you like to develop software suited for the music industry or becoming a successful blogger is your dream, make sure that you follow these 10 steps. Divided into the four crucial stages of knowing what to do, planning your roadmap, preparing for it and doing it, these 10 steps will help you make the right choice when it comes to your career.
► Knowing
Assessing yourself
Know what you are really good at and no, winning a singing competition back in fifth grade does not make you skilled enough to be a professional singer. However, that is not to say that the only skills you have trained to acquire count.
For example, no one can train you to be jolly or resourceful with high emotional intelligence. But all of these, coupled with smart communication skills, make you a perfect person for the job of an HR personnel.
Look deep within yourself and try to find the things that you rock at and you will be surprised by what the future holds for you.
Researching like there's no tomorrow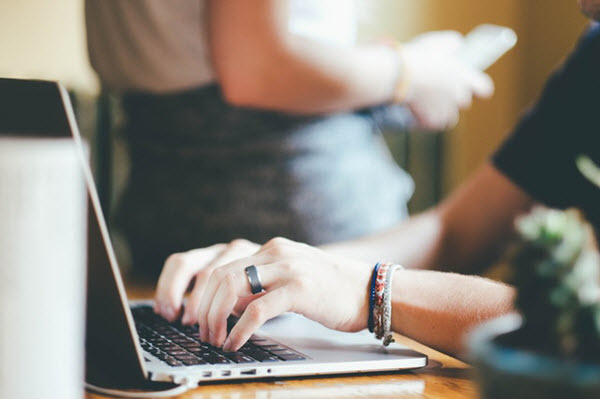 Gather all the information that you can get your hands on regarding the careers that you can craft using your talent, training, and skills. Innate and acquired skill sets both contribute to building an all-around developed person for the job sectors.
You can subscribe to webinars and podcasts relevant to your area of interest to stay updated on the latest happenings in the industry.
See Also: 7 Steps On How to Figure Out Your Career
► Planning
Having a go-to person
Having a mentor or guide to help you course through the troubled times of choosing the right career for yourself is imperative. Get a senior, parent, professor or someone who can provide you with sound advice. It can direct you to your future job or chosen industry. You can also consult a career counselor on this matter.
Shortlisting probable career options
Prepare a list of careers or job roles that you find fascinating. You can research on the Internet regarding the various job domains and roles that your specific set of skills fits.
Make sure you include the jobs that you aspire to have by following an order of preference. This way, you will quickly be able to make the final choice from the list when the time comes.
Setting career goals
At this stage, you must set some professional goals for yourself. Sure, you have not worked a day in your life, but you must have some ideas about what you wish to achieve in the present and future.
Jot down your long-term and short-term goals in a journal to help you assess the kind of career that you need. For example, acquiring a top managerial position in five years could be your long-term goal. Mastering the art of writing perfect business emails within six months of joining a job might be a short-term one.
Looking up courses and tutorials
Search for relevant courses, webinars, online tutorials and podcasts that can boost your skills. Devote some time searching online and offline for relevant classes or training.
See Also: A Guide to Developing Your Career Prospect
► Preparing
Honing your set of skills
After you are done researching and planning, it is time to prepare yourself for the challenges that lie ahead. You will need to pick up more than one specific skill to make yourself one of the most sought-after candidates.
Upskill like a pro using web resources as well as offline ones. If you are into graphic designing, for example, you can try upgrading to a more updated tool for designing.
Acquiring universal skills
Apart from the technical skills in your specific area of interest, make sure that you have stocked up on the universal skills, too. Fit for any job industry, these skills include effective communication skills, emotional intelligence, computer knowledge, acquaintance with digital marketing and the likes.
These skills are much needed for any job domain. They will help you become a part of any organization way faster.
► Doing
Interning all the way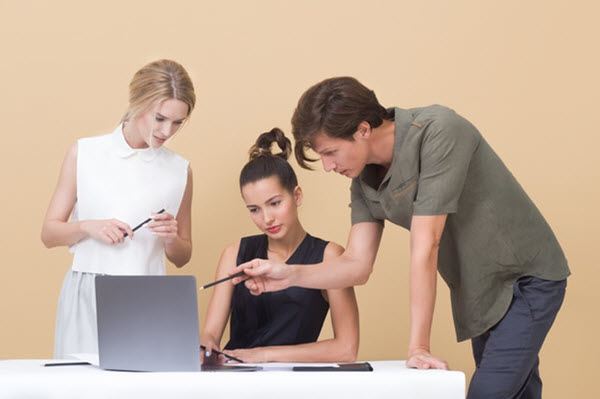 The best way to acquire insightful knowledge about a specific industry is to be a part of it. Your best bet would be to do that as an intern.
It'll help you learn a lot about tackling the challenges and in making yourself a valued candidate for job interviews later in life.
Learning from varied experiences
Since you will be spending around one-third of your life at work, you need to find a job you'll be happy to stay with.
Unfortunately, you will need to be brave enough to take the plunge and that involves trying your hand at various jobs before you can finally find the one that speaks to your soul.
With that, the last step in finding the right career is to keep looking and never losing patience.
In Conclusion
It's okay to not know at first, we got your back.
Of course, you won't have the answers to everything. However, that does not mean that all is lost. If you are confused or clueless about what you want to do for a living, simply follow the plan that we suggested.
Slowly but surely, you will find that light at the end of the tunnel. Once you decide to go towards it, there is very little in this world that can stop you. Armed with the right knowledge, skills, and resourcefulness, you will be sure to conquer any challenge. Consider all alternatives and make an informed decision. Good luck!
Like this Article? Subscribe to Our Feed!
Joanne Criss, a renowned career counsellor based in Aberdeen, UK, likes to provide custom assignment help for students in the United Kingdom through Myassignmenthelp.co.uk. Besides writing resourceful blogs on education and careers, and providing top-notch assignment help the UK, he also enjoys traveling and has a passion for photography.