How to Save Money as a New Parent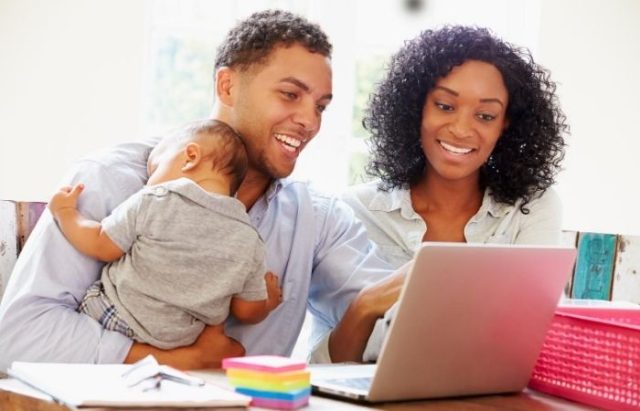 Having a baby can end up being an unexpectedly heavy drain on your finances. If you're in the US, you'll likely have to spend between $7,000 to $14,600 annually in your newborn's first 2 years of life.
For your ease, here is a step-by-step guide to saving money when you have a baby, which covers everything from the actual hospital stay to buying baby clothes, food, and more.
Saving at the Hospital
Pass up on a private room
Private rooms are usually substantially more expensive than a two-person room. You'll likely only be staying at the hospital for a little while anyway, and with staff and nurses popping in every few hours, you probably wouldn't have a lot of privacy either way.
Watch out for Hidden Charges
In-hospital stays are riddled with hidden charges that can pile up. Simple things such as turning on the television set and even skin-to-skin contact right after birth can end up going on your final bill. Make sure to watch out for hidden costs ahead of time.
Ask for coupons and samples
Companies dole out a lot of freebies and promotional discounts to maternity wards, but nurses and staff are often too busy to give them out to patients unless they specifically ask for them. You can get samples and coupons for all kinds of baby-related items such as lotions, baby wash, diapers, etc. Just make sure you ask a nurse about any free samples or discount vouchers the hospital might have.
Take the Toiletries
You can often keep some baby-care items from your hospital stays, such as diapers, swaddling clothes, alcohol swabs, disposable nipples for bottles, a thermometer, and more. Make sure to ask a staff member before pocketing them.
Breastfeeding on a Budget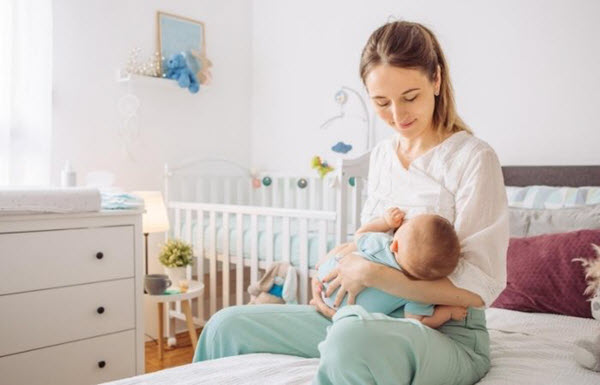 Try to opt for Breastfeeding
According to the American Academy of Pediatrics (AAP), breastfeeding for the first six months is beneficial for both mothers and infants. Even after that (for the first year or even longer), ongoing breastfeeding is advised alongside appropriate food. Aside from its health benefits, breastfeeding will also enable you to save a great deal of money – roughly $1,400 in your baby's first year – by going without formula milk and other baby food.
Breastfeeding Advice
Breastfeeding can be quite challenging, especially when it's your first child and you don't have the benefit of a previous experience. Lactation consultants and doctor's visits, if needed, can be quite costly. So, try to find helpful resources in advance. Free nursing hotlines and local breastfeeding organizations can help you out by giving professional advice at little or no cost.
Try Borrowing a Breast Pump
Purchasing an electric breast pump doesn't come cheap. It can be unnecessarily costly especially for an item that you won't need for a long time. With this in mind, you can ask around to check if a relative or a friend can lend you theirs. Hygiene-wise, it's only the plastic attachments that must not be shared with others. Fortunately, a starter kit is available for less than $45.
Tips to Save on Your Breastfeeding Wardrobe
Similarly to breast pumps, buying an entire nursing wardrobe will not be cost-effective in the long run. Luckily, you can save your bucks with these tips:
Spend the first few weeks of having a baby to make sure you're committed to breastfeeding. You might run into unexpected hurdles, and testing it out first will ensure that your money doesn't go to waste if you decide otherwise.
Try to utilize sales, coupon codes, and promotional discounts when buying nursing clothes and bras.
If you have to go to a more formal event, try to see if you can borrow a nursing-friendly dress from a friend or a neighbor. Formal outfits are quite expensive, and the cost is not worth it for something you won't wear a lot.
Cost-Cutting on Clothes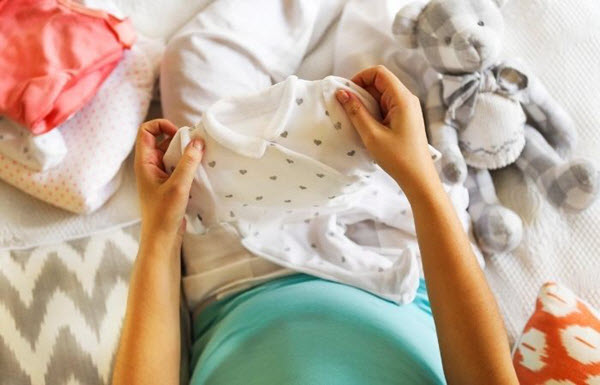 Buy Big
Newborns can have sudden growth spurts, so beware of buying clothes that fit too snugly, as you'll probably have to chuck them out very soon. Also, don't fall into the trap of buying seasonal clothing, such as coats, too far in advance, since you might fail to anticipate the rate of your child's growth by the time they actually have to wear the items.
Go for Plain White Onesies
Onesies don't have to be very fancy since you'll end up layering them under other clothes anyway, and the white color will allow you to bleach them when they inevitably get stained. The same goes for other underclothes and socks.
Stay Away from Gendered Clothing
Aside from coming across as a bit tacky these days, gendered clothing runs the risk of not being reusable if you end up having another baby of the opposite sex. Try to go for more gender-neutral colors such as yellow or green instead of just having blue or pink clothing.
Take Advantage of Sales and Coupons
The risks of staining and outgrowing greatly reduce the viability of baby clothes. As long as the fabric and fit are comfortable, try not to focus too much on the design and patterns of your child's clothing, especially for items that they will wear at home. With comfort being your top priority, other cost-effective methods such as sales and coupons codes for baby clothes is a great way to save money.
Don't Stress Over Shoes
Buying too much baby footwear is an unnecessary expense since babies will outgrow their shoes very quickly. And with newborns' characteristic disdain for shoes, you'll only end up using them when they're outdoors. Even then, soft booties are a cheaper and more comfortable alternative for keeping your toddler's feet warm when they're outside.
Go Thrifting for Fancier Clothes
Thrifting is a great way to save on buying fancy dresses for your children, such as princess dresses or suits. Luckily, most pre-owned items that fall into that category will be in a near-perfect state, aside from being less costly, since the previous owner probably only used them once or twice at most.
Saving on Furniture and Accessories
Look for Multipurpose Furniture
There is a variety of innovative multipurpose items in the market that you can opt for to save money when buying baby items, such as cribs that can be transformed into toddler beds, regular chairs that can be converted to booster seats, and so on. Buying two items for the price of one is a no-brainer when it comes to cost-cutting.
Be Quick When Returning Gifts
What with baby showers and relatives coming over to see the baby, you'll soon have a pile of gifts you won't need. Retailers often put time limits on returns and exchanges, so make sure you get a refund or an exchange in time.
Beware of Buying Useless Fluff
There are several other baby items that are actually unimportant. Crib pillows, for instance, won't have any use since they have to be removed from the crib for safety purposes. Putting pillows in the crib with your child can be a SIDS hazard and, thus, must be avoided.
Only Buy a Few Bottles
Babies are sometimes selective about what kind of bottle you give them, so buying dozens of the same kind in advance can backfire if your newborn ends up not liking them. Experiment with a few bottles and then buy more of the kind your child takes to.
Make a Virtual Photo Album
In these days of advanced technology, printing out dozens of baby pictures is a rather redundant exercise. Making a virtual photo album is as easy as making a Google Drive of your baby pics and sharing the link with friends and family. There are also a number of websites such as kodakgallery.com, where you can post pictures that you and your relatives can then print out for a small fee.
Bulk Up on Diapers
You'll run through packets upon packets of diapers much faster than you might think. Buying in bulk from wholesale markets will save you the hassle of going to the market every time you run out and will allow you to save around $170 a year. Bulk items are also often eligible for discounts and coupons, so you might be able to save even more.
Do Your Research When Buying a Stroller
A stroller is an absolutely essential purchase, but it can also be one of the most costly ones. Look up reviews and test a stroller out yourself before fully committing to one.
Look Out For Free Local Classes for Your Child
Classes for subjects such as music and art can be costly. Before enrolling your child into one, take a look at your local library or community centers, and see what they have to offer. Libraries often have free regular storytelling sessions for children. You can also find other classes and activities for free or a lower cost as well.
Keep an Emergency Diaper Bag in Your Car
Make sure it contains diapers, ointment, baby wipes, an extra outfit, and some food if your baby is teething. If you end up forgetting your baby bag on an outing, you won't have to rush to buy everything in an emergency.
Healthcare Savings
Ask your pediatrician for free product samples
Doctors get free samples all the time for helpful products such as ointment or formula. Make sure to remind your pediatrician if she has any of them that you can take.
Don't Rush to the Doctor Over Small Issues
It's easy to panic when your baby isn't well, but not every issue requires a doctor visit. An experienced doctor may be able to give the diagnosis and recommend treatment right over the phone, saving you a substantial amount of money and the hassle of a visit.
Don't Buy an Ear Thermometer
Digital oral or rectal thermometers are more accurate than ear thermometers, so make sure to ask your doctor for what they recommend before buying one.
Feeding on a Budget
Utilize Free Samples and Coupons
Hold on to any samples or coupons you get for baby food or formula milk with your other purchases. A lot of baby stuff often includes freebies or coupons, so keep an eye out for those while you're shopping for your child.
Sign up for Baby-Food Company Newsletters
Signing up for newsletters will give you access to exclusive discounts and coupon codes that you can use to save money. Some stores also have baby clubs where you're eligible for a discount after you've spent a certain amount.
Make Baby Food Yourself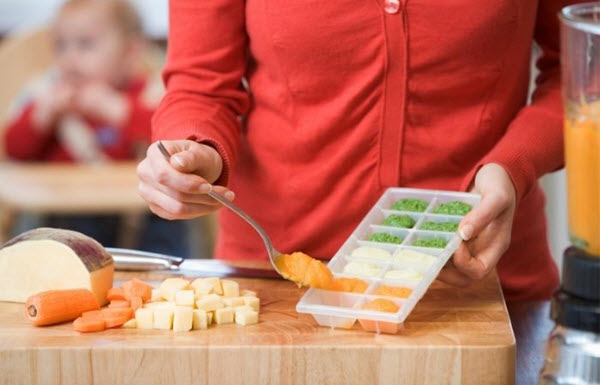 Once your baby starts eating, preparing some or all of their food yourself will be both healthy for the baby and easy on your pocket. Baby food is also incredibly easy to make. Look online for easy baby food recipes and you can save yourself a lot of money in the long run.