How To Meet People Despite Being Shy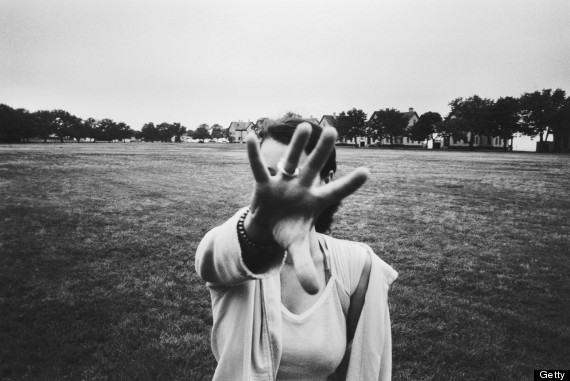 Some folks can walk into a room full of strangers and yet within an hour, you'd think that they've known these people forever. While they may be blessed with a healthy dose of self-confidence and extroversion, it does not mean that you cannot find yourself in the same situation.
The trick is to reverse the tables and have perfect strangers approach you instead of you approaching them. Here are six ways to meet people and make friends without subjecting yourself to making the first move.
Team sports
The "team" in team sports means that players have to interact to play the given game. Even if you're extremely shy, fellow players will introduce themselves to you and eventually they will be interested in other aspects of your life. The more talented at the sport you are, the faster you will be able to make new friends because people tend to be attracted to champions.

 
Cultural events
It seems that in today's world, everyone is originally from somewhere else. That's especially true in North America where our ancestors came from various parts of the world. Let's suppose that your great-great-great grandfather was Irish. You'd consult a calendar of cultural events and head over to the next Irish meet-up. The minute you'd walk in, friendly people with the same background who would warm up to you quickly surround you.

 
Hangout
Familiarity breeds friendships. Whether you buy your daily coffee fix from the same coffee shop, whether you have lunch at the same food court or whether you patronize the same bar, you will eventually become a familiar face and the staff will come to know you on a first name basis. They will eventually know enough about you to introduce you to like-minded people who will be more than happy to make your acquaintance.

 
Family
Every single family has an eccentric member or one that's "cool", super-connected or always the life of any party. It's a smart idea to be rather close to that sibling as association will introduce you to so many people that you may eventually feel overwhelmed.

 
Volunteer
Not only will you do a lot of good and feel good for lending your helping hand, you will also meet good people without even trying. It does not matter where you live; there's always an organization or cause that needs your kind time. Everyone has an issue they're passionate about and you are likely to meet like-minded people there with who you may forge long-lasting friendships.

 
Be awesome
Being one of the best at what you do best is a sure way to attract people and make friends in the process. I have an introverted friend who's also extremely shy and yet he meets people left, right and center without resorting to one single cold approach. He is a local mini celebrity in his own right. His claim to fame? His barbecuing prowess is the talk of town and this amazing talent often lands him in the pages of the local newspapers and as a recognizable person, people approach him and he's made a few good friends as the years have gone by.

Meeting people and making friends as an extremely shy person is all about positioning yourself in places and situations where strangers approach you instead of you fighting with your inner self to initiate the process.
Getting people to strike a first conversation with you is without a doubt the easy part. Keep them interested is where the real challenge lies. That's for another post but as long as you're friendly, you will make new acquaintances or friends in no time. How many potential friends are you meeting this weekend?
| | | |
| --- | --- | --- |
| | Written on 12/02/2008 by John Boston. You can catch him at Super Fly: The Extremely Shy Guy's Guide to Meeting Single Beautiful Women. | Photo Credit: Logan Antill |