5 Basics of Matching Your Luxury Watch To Your Outfit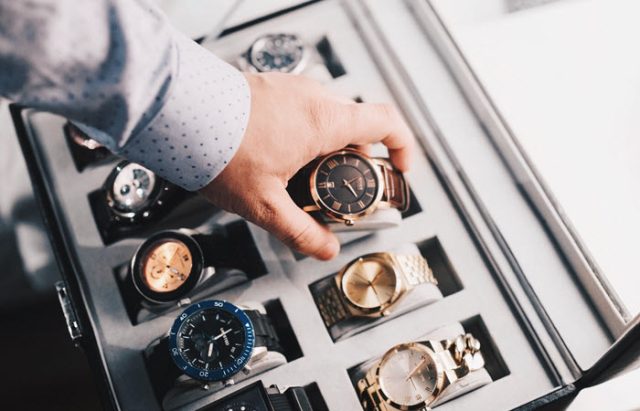 Imagine a man wearing a tuxedo, polished shoes, carrying off his enviable personality, but wearing a rubber band watch!
Doesn't it look bad? Well, it is awful!!
Wearing a sporty looking watch with a band made of rubber or plastic is an absolute No-No! To call yourself truly fashionable, you must pay equal attention to the watch you choose to pair with your dress.
Yes, a wristwatch is more than just a timepiece. It is an important fashion accessory today. A watch has got the ability to either to break or build an outfit. So it is imperative that we are extra careful about matching our watch to the attire.
So how do you develop your own lookbook, with your luxury grand Seiko? Let us take a look.
Complement the formality of your outfit with that of your watch
Should you wear a digital or analog watch with a casual or formal attire?
Now, that depends heavily on how you carry it off, because the design and look of both kinds of watches are entirely different.
The digital watches come with a giant LED display which shows the time in numeric form. Their design is more suitable for casual events and informal parties. On the other hand, analog watches bear the hour and minute hands along with numbers. Analog watches generally bear a more poised and formal look compared to digital watches which are characterized by their sporty look. So analog watches are considered best for formal events.
Leather complements leather
You might not know, but you can take ideas about your perfect wristband for an event by taking a look at your shoes.
Yes, you read that right. Just like, you match your belt and shoes, you can also take notes and choose a watch with a suitable wrist band accordingly. For instance, if you are wearing brown leathered shoes and belt, make sure you team it up with a watch having brown colored leather waistband. That will complete your accessorizing and make you look like the perfect gentleman.
A short tip: you can buy a Grand Seiko watch which can be paired with the various colored waistbands. This way you will save money but never miss out showing off your iconic style!
Metal matches metal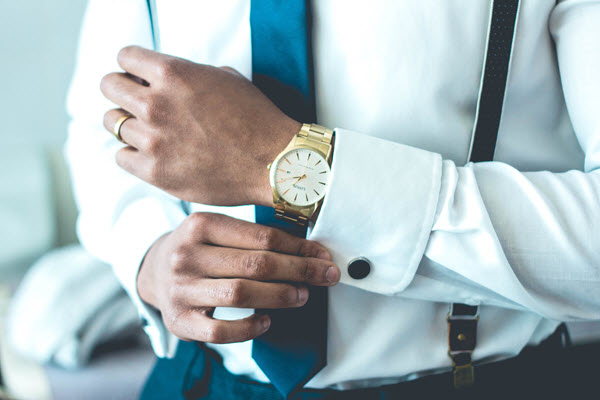 It seems that waistband is not the only thing to be paired with your outfit; the metal case of the watch should be kept in consideration as well.
Now, does it seem to grow more complicated? Well, not really for we shall guide you here.
First, look at your watch. The case shape can be any and this shape does not play a role in your outfits. But the finish of the watch case must be considered here. That is, you need to choose between matte, shiny, crystal studded finish. The metals which are used to make the case include, silver, gold, platinum and even titanium. So when you are pairing with your attire, you should wear the same colored belt as the color of the metal base of your watch.
Now metal casing in watches all blacked out is in vogue, and therefore if you get it, don't forget to pair it with gold or silver accessories.
Heirloom watches can break all rules
An absolute timepiece which represents royalty, heirloom watches, owes absolute charm to its wearer. It is probably the reason, that heirloom watches are not subjected to the strict rules of matching outfit with watch. An heirloom watch does not shout out styles in trend, but family history and culture.
So you can confidently wear this watch with just any kind of outfit and look stylish nonetheless!
When in confusion match the color of your shoes with your watch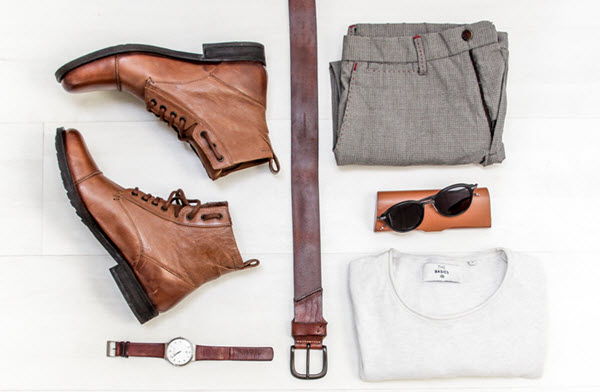 If you are in amidst confusion but want to stun everyone with your style, then take cues from your shoes. While silver watches complement shoes in silver, blue and gray shades, golden watches go with tans, beiges, and browns.
For a better look, pick a watch which looks proportionate to your body. While a chunky big watch might be a fashion rage at the moment, it might not be ideal for you. So choose wisely. And the next time you are buying a new watch, consider these tips!
See Also: 8 Genius Fashion Hacks for Men
Like this Article? Subscribe to Our Feed!
At Dumb Little Man, we strive to provide quality content with accuracy for our readers. We bring you the most up-to-date news and our articles are fact-checked before publishing.