8 Genius Fashion Hacks for Men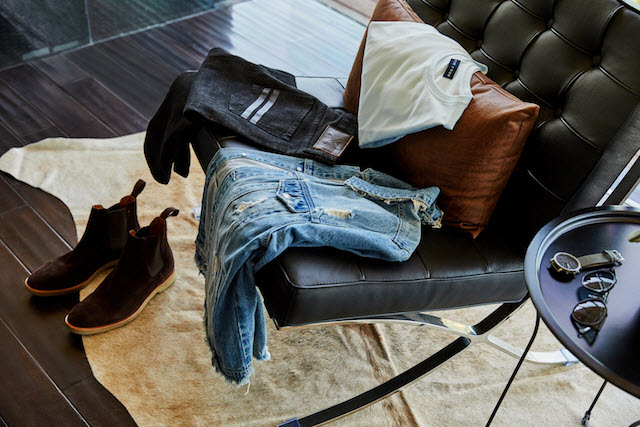 Dressing sharp and looking smart doesn't always mean having to burn a hole in your pocket with brand names. It's actually useless without the proper know-how on how to style and carry yourself. Check out these very simple and doable fashion hacks for men that will have you looking extra dapper in and out of the workplace.
Love the Blazer
Although a suit is always a good choice, a blazer is an essential piece to any wardrobe because it's so versatile. A well-fitting blazer is a fast way take a plain outfit to business casual, and the dark blue, smokey charcoal, or gray blazers are perfect for sitting and doing desk work. You do want to make sure you have a good fit and that your blazer's shoulders align with yours.
Pro Tip: Make a fist and put it between your buttoned blazer and your stomach. If it fits properly, you shouldn't have any problems. If it's too large, you'll have a lot of extra space, and if it's too small, you'll have trouble making a fist.
Shoes Make the Man
The wrong pair of shoes can derail a well-put together outfit very quickly. The trick is to strike a balance between good-looking and comfortable. After all, you'll wear them for hours at a time. Depending on the environment, a boot can be your go-to if you're not wearing your dress shoes. A good boot can handle different weather conditions, and it pairs very well with most business attire.
Pro Tip: Make sure that your boots don't have scuff marks in them. Contrary to popular belief, people do look at your shoes. Take a few minutes and condition your boots with shoe conditioner or leather conditioner if they're made of leather. It'll remove the scuff marks and make them look new.
Use Moisturizer Instead of Hair Gel
Gel works wonders for helping your style your perfect hairstyle, but it comes with two pitfalls. It's very easy to use too much and get hair that feels crunchy and looks unnatural. Gel can also strip your hair of natural oils leaving you with a dry, damaged mess. Swap it out for hand or face moisturizer. It'll still give you styling help and holding power while protecting your hair's natural oils.
Pro Tip: You may be tempted to use a handful of the moisturizer to get it to hold, but less really is more. You need a pea-sized amount or a dime sized amount at most, and you want to rub it between your palms and then apply it to your hair for a frizz-free, natural look.
Don't Underestimate a Good-Fitting Pair of Pants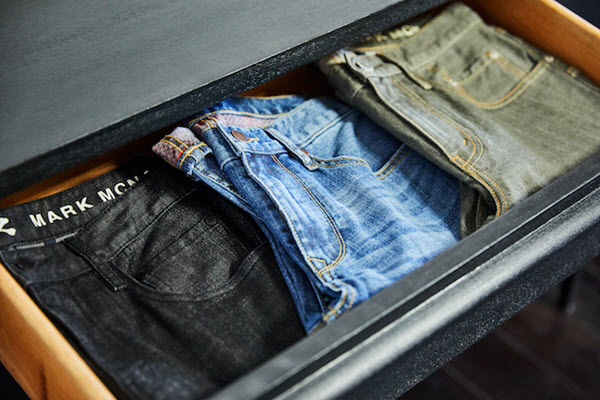 You may be tempted to live in jeans, but most business professionals have to have several different pants styles at this disposal. Whether it's a pair of dress slacks, green chinos, or a wool slack, a good fit is essential. Your pants should fit snugly around your thighs and hips and end short enough so you can show off most of your shoe. They should also fit snug to your groin area without constricting you.
Pro Tip: When you're shopping for pants and you're not sure if they'll fit well or not, measure with your elbow. If you can fit from your fist to your elbow inside the waistband of the jeans without them being too large or small, they'll most likely be a good fit.
Use a T-Shirt
Did you know that a t-shirt with a blazer tossed over the top is considered casual business wear and it's suitable for a lot of offices and professional settings? Make sure your t-shirt's bottom falls between the middle of your belt and the middle of your zipper and that the shoulder seam lines up with your shoulder.
Pro Tip: If your t-shirt shrinks, you can restore it to it's original fit quickly and easily. Take the shrunken t-shirt and place it in a bowl or bucket of warm water and a few teaspoons of hair conditioner. Wait five minutes, take it out and stretch it back to the original size.
Have a Power Tie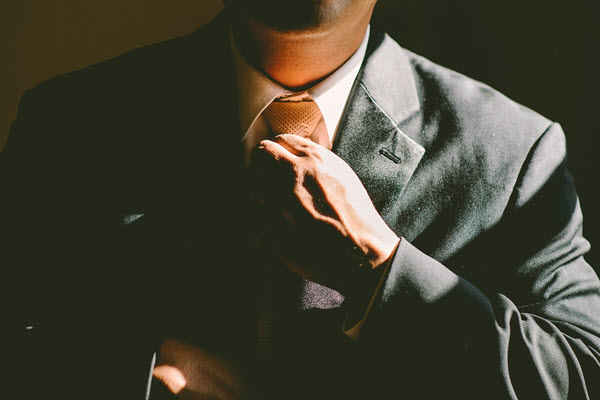 We recommend having several different ties on hand, but if you only want one or two, go for darker colors with subtle patterns or a solid color. It'll work well with anything you match it with, and this includes busier or brighter patterns. It lets you dress it down by adding a leather jacket over your dress shirt, so it's versatile as well.
Pro Tip: Your tie should reach your belt buckle and go no lower when you tie it. Also, be aware of your tie's width. If you want to be safe, go with the modern 2.5-inch width. However, it has to be proportionate to your lapels, so if they're wider, your tie can be as well.
Match Your Socks
Yes, your socks are mostly hidden for view. Yes, it's rare that anyone will see more than a flash of them as you go about your day, but that small flash can undo all of your fashion-conscious efforts. Pick out socks that complement what you normally wear, whether it's in everyday life or at the office.
Pro Tip: When you're trying to decide what color socks to wear, consider your pants and what color they are. Generally, you want to match your pants or go a shade darker or a shade lighter. If you're good, a contrasting color that compliments your shoes and pants is a safe bet.
Stay On Top Of New Styles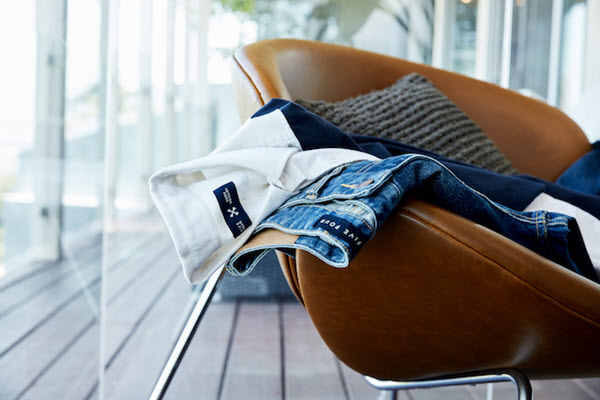 Sign up for a men's clothing subscription. Box subscriptions have been flourishing awhile now ranging from beauty products to sweet treats to meal deliveries. In similar manner, you get a box of clothing goodies especially curated for you. You'll get clothing items ranging from shirts, jackets, pants, and accessories. On one hand, you'll get clothes that fit your style, and on the other hand, probability is high that you'll stumble on a new style you'll like. It's win-win.
You can also discover new styles that fit your taste and lifestyle by keeping an eye on social media like Pinterest and Instagram. These two platforms are an excellent source of styling inspiration.
Pro Tip: Use hashtags to come across new ideas. Want to try out a navy blazer? Try searching with the #navyblazer hashtag.
These eight fashion hacks for men are easy and quick ways to keep you looking sharp and well-dressed. They can help you make a good first impression and give your confidence a boost all in one go.