How to Lose your Girlfriend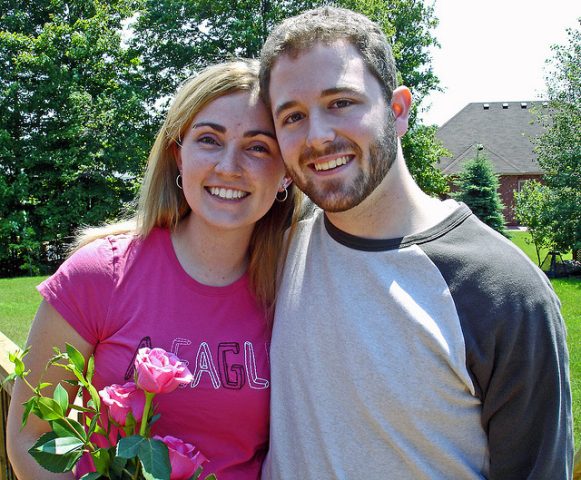 Known fact – men and women are pretty different. There are things about women that men have spent years trying to understand and guess what, women don't always get men either. However, no matter how much of a "man's man" you are, there are things you have to notice about the woman you have been dating.
The following is a guide to help you lose your girlfriend. So, if you are happy and want to remain in your relationship, do the opposite of what is listed below.
Buy flowers for her twice a year
If you only buy your girlfriend flowers on her birthday and your anniversary – she won't feel special. You know why? Because doing this will make you predictable and boring. Women love "just because" and unexpected stuff. While it doesn't necessarily have to be a bouquet of roses or anything expensive, the point is that you should occasionally do something a little out of the ordinary (

and so should she

).
Send her calls to voicemail
Even if the Lakers are playing or you are in the middle of a video game, just answer! Women like to call just because – and believe me, she will start to get that pain in her stomach and begin jumping to conclusions if don't answer after multiple calls. By answering, you will give her the chance to understand you are focused on

something

else and not

someone

else.
Keep saying "yes" to the guys
When you always say yes to the guys, your girlfriend will begin to feel left out. Remember, women love quality time! If you can find a balance between your guy time and quality time with her, she will be happy and reassured that you are into the relationship.
Leave the toilet seat up
There is nothing like falling in the toilet at 3AM. And after falling in the toilet – I am certain you will hate to hear her mouth until the next business day. There is a simple fix. The simple task of placing the toilet seat down will eliminate an agruement and help convey that you are at least a little considerate.
Don't pop the question
Five years is not only a long time to be in a relationship – it is a long time to be in a relationship without an engagement ring. If you know marriage is not for you, be up front and honest about that while you are dating. Please do not lead a woman on to believe anything differently.
These steps won't solve all the problems or answer all the pending questions men have about women. But a few things are certain, following these quick tips will make you appear more considerate, honest and loving!
| | | |
| --- | --- | --- |
| | Written on 6/27/2009 by Rhonda Kennedy. Rhonda is a screenplay writer that enjoys meeting new people, spending time with family and listening to live music. If you want to get in touch with her, feel free to email her at [email protected]. | Photo Credit: simplified complication |
Like this Article? Subscribe to Our Feed!