5 Ways To Increase Your Value In The Post-Pandemic Marketplace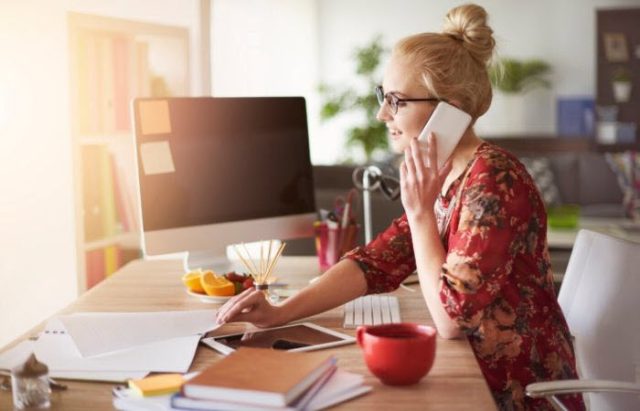 Why you should increase your value
You need a competitive edge more than ever in today's uncertain and overcrowded marketplace.
With the global economy inching towards a recession, organisations are laying off staff faster than you can say the word 'sack.' For example, in the UK, there were 600,000 fewer employees on payroll and 342,000 fewer jobs in May than in March. Freelancers are also feeling the pinch as contracts are being cancelled, payments delayed, or even withdrawn.
And the question on most people's minds is: How do I survive in this economy?
In my 15+ years of experience as an employee and freelancer, I've found the key answer:
Create a demand for yourself.
This means that one of the most useful investments you can make is increasing your value to the marketplace.
Albert Einstein once said, "Try not to become a man of success. Rather become a man of value." I've found out that success is a natural result of investing in and promoting your value.
Have you been applying for jobs without success? Are you eluded by promotion at work? Think about it for a second: you're losing out to people who provide more value or are perceived as being more valuable by the organisation.
You earn money based on your value to the marketplace. And if you learn the habit of constantly investing in the value you bring to the marketplace, you'll thrive in and out of season.
So here are five tips on how to increase your value in the marketplace right now:
Think of yourself as a problem-solver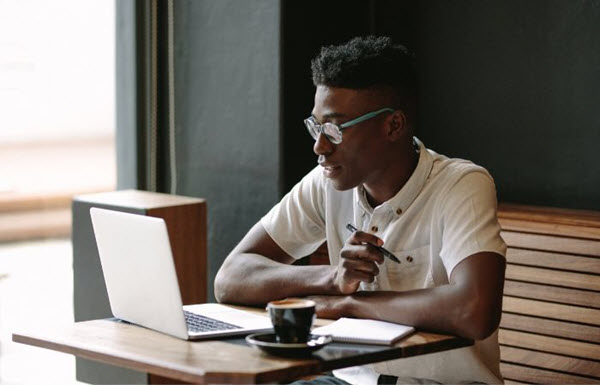 You're not paid because of your needs. You're paid because you can solve an issue a business or customer is facing. The bigger the problems you can solve, the more successful and fulfilled you will become.
This is the thinking behind how I progressed from earning pennies from online surveys to raking in thousands a month as a freelancer.
Why is it important to think this way?
A problem-solver mindset helps you to easily spot opportunities to supply value at work and beyond work.
For example, I received a prestigious endorsement recently from the UK government because of my contributions to IT that have nothing to do with my day job.
Know your strengths and limitations
Extremely effective problem solvers have a powerful awareness of their strengths and weaknesses. We are successful to the degree we know our strengths and weaknesses.
For example, I won't be caught dead in a role that requires significant time on the phone. Telephone-based roles are my kryptonite. I'd rather be cooped up in one corner with a PC, dead to the rest of the world, and churning out content for days.
I heard of a guy that just resigned from his well-paying job because he wasn't having enough human contact (insert 'double-take' meme). Guess who probably shouldn't touch remote working jobs with a barge pole in the future?
This shows how some people can chase a paycheck – not their strength and skills – and eventually run themselves down with frustration.
Put into action:
Know yourself better. There are various personality tests like the MBTI or Big Five that can help you learn about your strengths and weaknesses.
Constantly challenge yourself. How would you know if you don't try hard?
Practice self-awareness.
Keep educating yourself
There's always a shortage of talents with the skills organisations need. Someone once said: "The problem often isn't a lack of employment; the problem is unemployable people."
Do you know that only the top 2% of applicants are selected for interviews?
Get in the habit of always asking yourself: What skills do I need now to solve relevant issues in my career? When you solve relevant issues, you stay relevant.
For example, due to the pandemic, many organisations are making a lot of operational changes to survive. Change is usually a messy process and change management is a super-hot skill in demand right now. I have friends whose employers are currently fighting to keep because they used this tip.
Put into action:
Learn new skills. Certified skills from recognised course providers put you on the radar of potential recruiters.
Build expertise.
Stay up to date on trends in your industry.
Be super clear about what you bring to the table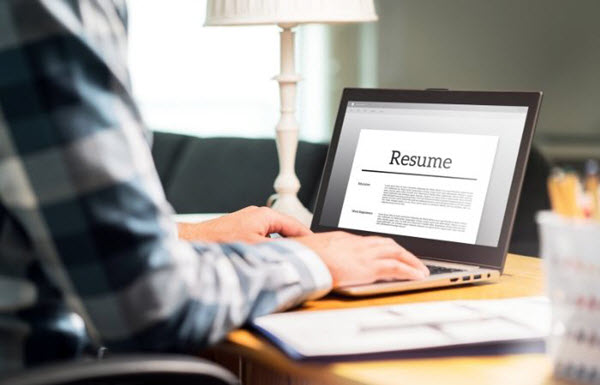 Recruiters receive thousands of CVs each day. They often can't spare more than a passing glance for some CVs. The questions that should always be at the fore of your mind are:
How do I distinguish myself above the noise in the marketplace? How can I be clear about the value I offer?
Clarity shows a candidate's sense of confidence and ability to potential employers.
Put into action:
Format your CV to be clear and concise. A good CV writing service can help.
Ensure your CV, cover letter, and LinkedIn profile are updated with the same info.
Tailor your CV specifically to the roles you're applying for.
Use an Applicant Tracking System to check how your CV measures up to a job description.
Ensure the job title on your CV matches the job title on the job you're applying for.
Work with mentors
I can't stress how important it is to have a mentor! A mentor is a person that supports your growth and development with practical wisdom, over an extended period. For example, I once had two job offers and my favourite offer paid more, was more in line with my career but required quite some travel. After discussing this with my mentor, I realised I would have to go with the less palatable option. But it's a decision I've never regretted.
Put into action:
Look for mentors at your workplace.
Look for mentors online (social media, LinkedIn, etc).
I'm pretty sure some of you may know – and are already applying – some of these tips. Others might just be learning about them today. In either case, if you're not experiencing the level of success you wish to, assess yourself by these tips and see how you measure up.
Like this Article? Subscribe to Our Feed!
Hey, I'm Daniel. I'm a B2B Tech Copywriter living in Newcastle Upon Tyne, UK. I am fascinated by technology, and how it generally improves our lives. I write content that gets B2B technology companies more traffic, authority and leads.