How to Have a Better Relationship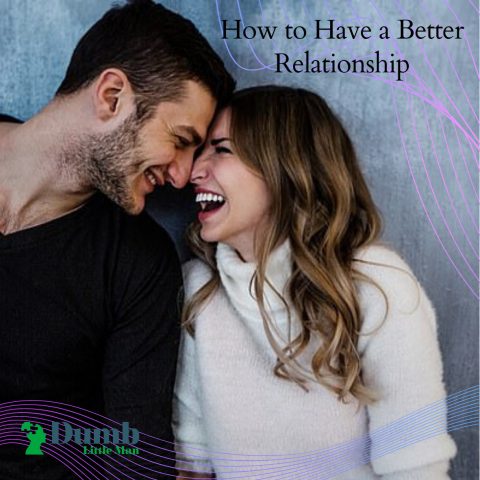 "Although no relationship is perfect, the right orientation is what you need to have a better relationship"
Falling in love with the right person is one of the best things that can happen to anyone. However, falling in love is not enough, staying in love is what matters. At the early stage of a relationship, couples tend to be carried away with the newness of the love affair. While been overwhelmed with your new love is a good thing, it could get complicated as time goes on.
Every couple in love must understand that relationship is not 100% rosy all the time. No doubt, there will be some sort of disagreements that will come up once in a while. Having the right orientation about relationships will make you see amazing results in your relationship.
If you have had a horrible love life in the past and are in search of a better one, this content is for you. Falling in love is never the problem for most people, keeping the fire burning is where the problem lies. We have put together some useful tips that will help you build a better relationship as a couple.
Below are 7 tips to make your relationship work better
⓵ Communication
The majority of relationships facing tough times most of the time are due to a lack of proper communication. Spending quality time with your partner to sort out issues will help to close down most of the loopholes. Remember, falling in love is between two adults coming from different backgrounds. If you expect to see things done the way you want them all the time, you may face difficulties in your love life. As a couple, you should be able to discuss things to achieve a balance. Discuss your ideas with your partner and hear what he/she has to say. It is okay for you guys to disagree to agree. This is how you see the genuineness of a relationship. Not speaking up in a relationship is the gateway to dissatisfaction.
Nevertheless, you should draw a line between communication and nagging. While the former makes things work fine, the latter is a destroyer.
⓶ Don't expect too much from your partner
For you to get better results from your partner, don't expect too much from him/her. Any couple who wants to succeed must have this orientation. Everyone wants the best from his/her partner, but it should be done in moderation. Mounting pressure on your partner because you want them to do something is not the right thing to do. Like it was stated earlier, a relationship is not perfect. You should not expect to get all your needs met all the time. Failing to understand this fact has led to the dissolution of many relationships. Your partner should be there in time of need, but you must understand the human factor. You will not get things the way you want them all the time.
⓷ Staying healthy and fit for your partner
If you are in search of a better relationship, then you need to look healthy and fit for yourself and your partner. Some ladies are guilty of this and you often hear them say their partners don't care about them anymore. Any couple in love is one that both parties look sexy to each other. If you want your man to be addicted to you, having the perfect body is very necessary. Every couple wants to be proud of their partners by showing them to the world. This can only happen if you have a perfect shape and look fit. Fortunately, there are different programs that can help you maintain your weight and stay healthy.
Recently, I read about the cinderella solution review and a lot of people are talking about the product already. The Cinderella Solution is a weight loss program that is specifically designed for women.
If you are in search of a product that will help you stay healthy and fit, you should consider this product. It was created by a woman after series of research on what's responsible for excess weight in women. Puberty and menopause are two weight gain problems every woman goes through. The Cinderella Solution addresses the problem to help you gain your sexy body back. So, if you are struggling to lose weight, trying out this product will help a lot.
For more info about Cinderella Solution Click Here.
⓸ Sex is crucial for any couple in love
In most healthy relationships, sex is one of the driving factors. You need sexual orientation if you want to enjoy amazing results in your relationship. Don't be shy to speak up about sex. It is possible that you and your partner have different orientations about sex. If you can keep open communication about sex, you will be able to explore new things. Understand the body language of your partner to know when they need you for sexual pleasures. From my experience, you always feel energized and joyful after good sex. Use the sex tool to drive your relationship to a better level.
If you think your partner is not having a better feel during sex, there are materials to read. Making your relationship work requires work and commitment.
Make Anyone You Meet To Like, Admire, Trust You (and Even Love You), CLICK HERE TO KNOW MORE!
⓹ Comparison is a relationship destroyer
Comparing your partner to another person is a sign of discontentment. Relationships are not perfect but most couples try to make it look perfect. Never be carried away with what you see on social media or around you. Most of the lovely pictures of couples you see on social media are not different from yours. A lot of people have destroyed their relationships because they want to replicate what they see online. The lovely pictures are just a fragment of the relationship. The real deal happens in the closet when nobody is with you. Just like your relationship, every other relationship faces challenges. The ability to sit down to trash the issues is what makes it successful.
Your friend may tell you how wonderful his/her relationship is, that doesn't mean they don't have issues. Therefore, comparisons are never a good sign in a relationship. If you want your partner to improve in any area, speak to them in a friendly language. This way, you will get the best out of your relationship.
⓺ Stop stalking your partner
Generally, people don't like it when you stalk them. Bringing such a character into your relationship will negatively affect it. Stalking your partner may mean that there is some level of distrust. There is no way you can have a better relationship if there is a lack of trust. While it is good to care about your partner, don't make it look like you are stalking him/her. If you are not sure about or don't like something and it is causing you worries, speak to your partner. Use the communication tool listed above to solve the problem. The truth is, stalking is irritating and frustrating, and it always results in a bad ending in a relationship.
⓻ Don't force love
Love is beautiful and natural. If you are falling in love with anyone, ensure that the feeling is mutual. Love is not by force and it only works fine if both parties are interested in it. When you are in search of love, go to a place where the person will appreciate you for who you are.
Final remark
If you are in search of a healthy relationship, following the steps in this content will help a lot. Also, you must understand that it takes two people to get amazing results in a relationship. You and your partner must use the communication tool to sort out any differences. If after trying hard, things don't seem to improve, it is better you walk away. A healthy relationship is one that doesn't require force.
Like this Article? Subscribe to Our Feed!

Hi! I'm Eugene from Regionvavid.org, and I'm very passionate about helping you discover wonderful products and give honest reviews; including pros and cons so you can decide for yourself. I hope you find my passion to be of value.