How To Give Great Gifts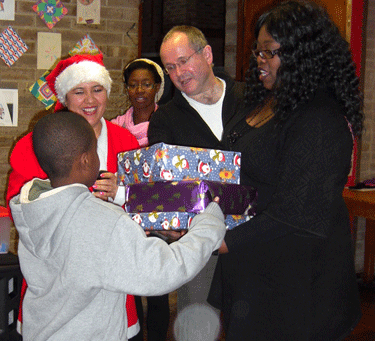 While the holidays are supposed to be about giving, admit it, we've all experienced some disappointment after receiving a dull gift. Maybe you've even been on the opposite end. Perhaps you felt ashamed after giving someone a lousy gift because you couldn't get creative!
If you aren't provided with a wish list for everyone you purchase for, choosing gifts can become a real brain buster. If you are in that position, here are ten tips for making sure that the gifts you give are ones that will be treasured for years to come.
Take Your Time
This is tricky advice to follow when life feels very rushed, but the biggest thing you can do to improve your gift purchases is to simply take your time. Don't try to buy presents for twenty different people in a single afternoon of shopping. Allow more time than you think you'll need. Even if you can't easily get to the mall more than once or twice before Christmas, you can think of ideas or look for inspiration online while you're at home.
Ask What They Want
Sometimes, you'll have plenty of ideas of what to buy someone: maybe your sister is into knitting and always wants unusual wools and accessories, or maybe your aunt loves gourmet food baskets. But, some people are just hard to buy for – especially if you don't know them well. Don't be afraid to ask if there's anything they'd particularly like – you might want to approach one of their close friends or a family member to find out.
Listen For Hints
Many people will hint at gifts they'd like to receive – some more blatantly than others! Listen out for phrases like "I'd really love a new scarf" or "Maybe I'll wait till the January sales to buy myself a remote controlled plane." Some hints might not be intentioned and they may not be direct at all. For example, if your husband complains about the poor quality of his headphones but never gets round to buying new ones, a pair of good headphones could make a great Christmas present.
Think About Their Hobbies
Some hobbies – especially craft and art ones – are easy to buy gifts towards. Others are trickier, but think laterally. A keen golfer might appreciate a biography of Tiger Woods, or a joke book about golf. A friend who loves to bake may have all the baking trays and wooden spoons that she needs, but might love some unusual cookie-cutters or a few small bottles and jars of flavorings. Magazine subscriptions can also make great gifts, especially as these will remind the recipient of you all year round.

Give Something Crafty
Perhaps it's not the recipient who has a crafty hobby, but you! Maybe you can knit, crochet, paint, draw, bake, create jewelery, make candles, etc. Most artistic and creative talents can be turned towards gift-giving. Handmade presents are always treasured because of the time and love that's spent on them – it doesn't matter if the materials that make the gift didn't cost much.
Share a Memory
If you're giving the gift to an old friend or a relative, try searching for inspiration in shared memories. For example, if you went on vacation to Rome together one year, a basket of Italian delicacies or a book about the Sistine Chapel might be a lovely gift as it will remind the person of a shared memory. If you're giving a present to someone you were at school with as a child, how about a CD of a band that was popular at the time? Christmas is a great chance to indulge in nostalgia!
Personalize the Gift
Giving a personalized gift demonstrates that you took time and care over choosing it – rather than simply "regifting" a present you didn't want. You might use an online service such as PhotoBox to create a calendar with snapshots of all your mutual friends, for instance. Many companies will provide personalization of gifts, especially ones aimed at children, such as pencil cases and crayons.
Shop Online
One easy way to reduce stress is to do your gift shopping online. This makes it incredibly easy to compare prices between different stores. Best of all, you can shop at any time of the day and night, and there are no crowds. Many stores will even deliver your purchases ready-wrapped to the recipient: very handy if you're ordering a present for someone who lives half-way across the world!
Wrap With Care
As well as buying a thoughtful gift, you'll want to put some time and care into the wrapping. The main thing is that you should actually wrap presents – or at least put them in a gift bag – to avoid giving the impression that you've just nipped out to buy them from the 7-11 down the street. To make a really special gift, go a step further than just wrapping it: use ribbons and bows, and a nice tag. The extra two or three minutes you spend wrapping will be well worth it for a truly beautiful present.
Give a Charity Gift
I've put this tip last because it's the one I'd like to leave you with. If you're struggling to buy for someone who seems to have everything, why not get them a charity gift instead? This means that the money is used for someone who really does need it. Ideally, you'll still want to pick a gift that is meaningful for the recipient – for example, you might want to donate schoolbooks on behalf of a teaching friend. Oxfam Unwrapped offers lists of gifts for "Animal lovers", "Bookworms", "DIYers" and so on.

How do you choose great gifts for your friends and relatives? Share your tips with us in the comments!
| | | |
| --- | --- | --- |
| | Written on 12/03/2008 by Ali Hale. Ali runs Alpha Student, a blog packed with academic, financial and practical tips to help students get the most out of their time at university. | Photo Credit: jslander |
Like this Article? Subscribe to Our Feed!