7 Ways to Increase Organic Traffic to Your Website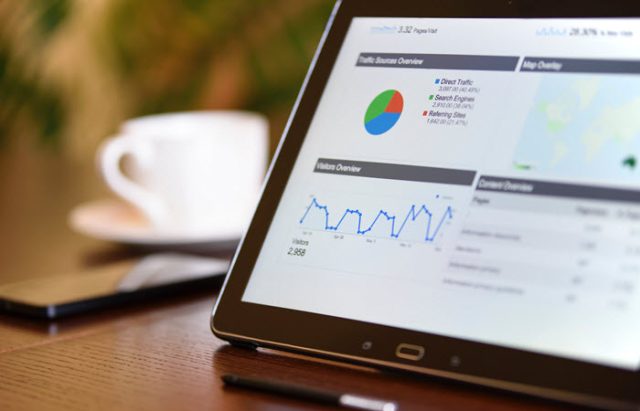 As the world is getting more developed and advanced, the dependency on technology and the Internet is increasing day by day. It has now become one of our basic necessities and one cannot imagine life without it.
The more digital the world becomes, the more it depends on the Internet and the technology that backs it. Businesses these days rely heavily on both as websites have are now the first point of contact in this massive virtual market.
With the growing needs of digital marketing and advertising, the competition in the digital world has also turned stiffer and tougher.
An attractive and interactive website is what every business needs
The content on your website should be relevant. It should promote your products or services and it should be easy to understand. Of course, it should be original, too.
80% of online web users prefer to go with organic content over paid content which tells the whole story. Users are irritated with paid contents or sponsored ads and they prefer to go with original and organic content that comes to them in a natural way.
Now comes the most important step.
In conservative business strategies of the past, the important step was how to bring customers to your shop. It is a universally-accepted fact that without customers going to your shop, the deal cannot be done.
The principle is applicable in the modern world as well. No one can deny the importance of having a market place where your potential customer gets a glimpse of your products. But in the modern world, your first point of contact is not your physical store but your website or web store.
Bringing visitors to your website is the most important thing for brands worldwide. As you prefer genuine shoppers on your shop and less of window shoppers, the same rule applies here as well. You need organic traffic and visitors on your website to increase your sales and make your business more profitable.
But how to get organic traffic to your website is the most important question here.
As more and more sales and marketing tools are being digitized, you need to know how to keep up. You need to increase the organic traffic on your website to grow your business. The chances of converting leads into sales can become much higher with organic traffic.
In this regard, the ranking of your website on Google is very important. The higher the rank on Google, the higher the chances of converting leads into sales.
How to Get Organic Traffic to Your Website
Below we will discuss some important strategies to increase organic traffic to your site:
Bring up your SERPs Rankings
This is one of the most important tools of digital marketing and sales, i.e. Search Engine Optimization (SEO). It will lay down the foundation of your organic traffic.
A proper and well-thought out SEO strategy can bring your website on the first page of the Search Engine Results Page (SERP). It can do wonders to the organic traffic on your website.
To increase the rank of your website on Google, you need to prove the leading search engine in the world that you have worth for that ranking.
It is easier said than done, but certainly not impossible.
To achieve a higher ranking on Google search engine, SEO strategy will play a pivotal role. Your content, keywords, compatibility requirements with Google standards, bounce rate, and response time are factors you need to consider.
If all goes as per the plan, the results will be astonishing. It will bring some big organic visitors on your website which will result in more sales. You can also use keywords in your content that are trending on Google to increase your organic traffic.
It is also very important that keywords and content should be synchronized with each other. And together, they should never mislead visitors.
Misleading the consumers will not only have a negative impact on the reputation of your business, but it will also hurt your ranking on Google.
Achieving higher rankings on Google is not a piece of cake. It is even more difficult to maintain it, but to lose it by misleading content or copy content is very easy.
Considering that, it is very important to keep your website genuine in terms of content, deals, products or services, and compatibility with Google requirements.
Responsive Website
A seller's response attracts buyers and convert leads into sales. The same rule alos applies in the digital world. The more responsive your website is, the more chances you'll have of attracting customers and generating sales.
It is very important to understand that your website is your first point of contact with your potential customer. With that, consider your website's design, speed, and responsiveness.
If your website is slow or takes a longer time to load, you will be irritating your visitors. You might lose your potential customer permanently.
In this advanced digital world, no one bothers to wait for a long time for a home page to load. The trendy, eye-catching, responsive, friendly, informative and interactive website is the need of the hour. But without a website with fast load speed, those features become irrelevant.
You will need to hire experts who can design your website with the latest tools and technology.
To make it more interactive, you can directly engage visitors by giving them chat options to get an instant response. Your website needs to be technically sound, user-friendly, compatible with Google guidelines, interactive, and responsive.
You can also monitor your website's progress via Google Analytics. There are other options available through your domain provider, too. Such tools can provide a detailed analysis of your website and its visitors.
Social Media Presence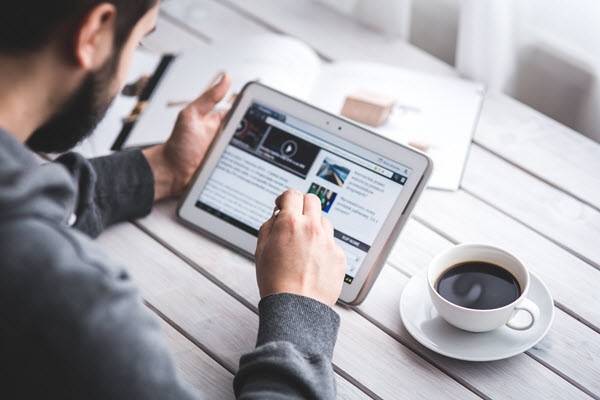 Nowadays, the presence of your brand on social media is mandatory. Social media is an important tool in digital marketing. With over 2 billion web users, you will have the liberty to market your products to a global community of buyers.
The immense rise in the use of Internet has given birth to an e-commerce revolution which has made it easy to market your products on social media. The increased usage of smartphones and better access to the Internet have set a level-playing field for all the brands in the world to get the best out of social media users.
Most of the brands are now very active on social media. They have a very strong communication channel with their users and potential buyers. They prefer to make an announcement about their new products, services, sales, launch of an event, etc. through social media.
Nowadays, there is stiff competition among brands. Social media platforms act as regulators that annually reward them with prizes and recognitions.
The rule for success on social media is very simple: You will need to engage people on your social media pages and accounts and keep them guessing about your new products, events or quiz competitions.
It is very important that you only focus on those social media platforms where you have more users or potential buyers. This depends on the nature of your product or service.
Brands also use social media platforms to offer advice to their buyers or even seek their opinion about their different products and services. Social media has now become an opinion maker and has emerged as one of the most decisive factors in changing fate of many businesses and companies around the globe.
You can use any option like photography, videography or typography to promote your products or services. Take note that it is also important to use the right set or combination of keywords, hashtags, original content, and interactive customer service to reach your target audience.
See Also: How to Use Video Marketing to Boost Your Traffic and Conversions
Traffic-Driven Content
Content is the very base of any digital marketing and sales campaign. Without original and relevant content, you cannot generate organic traffic for your web store.
Content is also an opinion maker for online users. They read blogs, share their favorite content on social media platforms, and regularly visit websites.
Strong and relevant content is one of the important tools in generating leads and converting them into sales. Approximately, 86% of B2C digital marketers believe that effective content should be original, engaging, and interactive.
In simple words, content can make or break your business. It is important to go the extra mile while finalizing your content. The extra effort can be very rewarding in terms of generating sales.
Let's consider Melinda Bak for instance. She is a communications strategist with a user-friendly and responsive website. It contains engaging content and keywords. She uses them to guide her users on their prospective journey.
It shows the value and importance of content that gets promoted through the right use of keywords and an interactive website.
B2B Partnerships
Who can deny the importance of partnership in any business? In fact, partnerships are the essence of modern-day business techniques. B2B partnerships, in particular, are the fountainhead of success for global brands.
B2B partnerships are also very important tools for the success of digital marketing and sales campaigns. Partnerships among brands increase their reach and they get recognition and the chance to introduce themselves to the other brands' audience. It's a really big opportunity.
Also, apart from relying heavily on social media platforms, you can also use some of the followings tips.
You can write guest posts for B2B brands and then ask them for a backlink to the content or landing pages on your website.
Collaboration with a powerful industry influencer is also a good idea rather than hiring professional paid actors or celebrities for making endorsements about your brand.
Running business via digital marketing is all about professionalism and business ethics. It is important to create a business authorship profile on different mediums like Google, Glassdoor or LinkedIn, so that your consumers can check your authority before purchasing.
Again, it is important to interact with your website visitors and engage them on different social medial platforms. You need to show your brand's worth and your knowledge about the industry by answering queries on different online forums like Quora, Yahoo, etc.
Website Bookmarking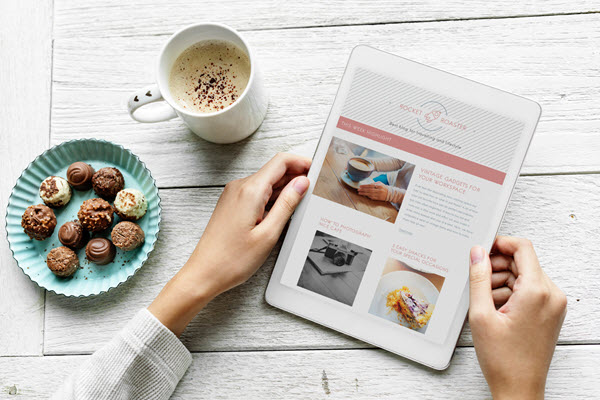 Bookmarking of your website using social media platforms is also very important. Different social medical platforms like Reddit, Bitly, and Pinterest are prime examples of social bookmarking websites.
Social bookmarking gives you an opportunity to create and publish a series of niche-related content, which should be original and related to your product. They should be tagged with relevant keywords for maximum search opportunities.
Social bookmarking also helps marketers to embed URLs back to their landing pages, thereby creating a better organic outreach through naturally accredited backlinks.
For instance, you can create seasonal or promotional content when the time is right for engaging a majority of users to your website. Also, by creating a library on one of these social bookmarking websites, like Pinterest, you can engage your users. Through it, they'll know about the solutions you provide through your brand.
Social Bookmarking websites allow you to index your pages and bookmark content that you can share whenever you deem necessary.
Earn Backlinks
If you're looking to earn backlinks for your website, you need to be very careful because Google's algorithms are quite vigilant and efficient when it comes to detecting pages with bad, spam, or broken backlinks.
Backlinks are URLs to content on the Internet that can either be earned from high ranking authority websites or embedded in other relative content. They can be used in guest posts and shared media to enhance search results and rank on Google.
You can secure backlinks by writing to high authority websites in order to gain access to their target audience. Also, you can optimize your backlinks by using highly relevant and appropriate keywords for hyperlinking your URLs. You need to search for trusted promoters and send them emails. Ask them for a quality backlink in exchange for written content or a mutual backlink.
These are normal practices in digital marketing. If you've already secured backlinks from high authority pages, try checking your landing pages and content for their authentication at least once every three months.
It is very important to check landing pages and content as if the user has deleted the content on the linked website with the 'broken link' decreasing your natural search rankings.
The above-mentioned infographic further explains the basic components for building the high-quality backlinks in an ethical way.
On the other hand, when you have the liberty of sponsoring ads on digital marketing platforms like Google or social media platforms like Facebook, LinkedIn, Twitter or Instagram, you'll find the great importance of your website's organic reach.
As mentioned earlier, organic traffic is the most effective tool to generate leads that can convert into the sales. So, by doing the points mentioned above, you can really boost your presence over the Internet.
Conclusion
An efficient use of different available options to increase organic traffic to your web store is all you need to make your presence felt like a brand. Take the first step today and reap the benefits of an effective digital marketing campaign.
Like this Article? Subscribe to Our Feed!
Sherley Alaba is an eagle-eyed wordsmith; a writer and translator, always interested in ways which can help individuals (especially youth and women) reach their full creative potential. Her focus has been on writing, producing and editing stories on business, finance, interesting personalities, entrepreneurs, culture, the environment, gastronomy, lifestyle, and social issues. Currently, she is associated as a blogger for Centra Care.