18 Ways on How to Get Him Back-The Triumph!
Are you struggling with your broken relationship and want to get him back? Are you looking for ways to revive your relationship with your favorite person after a breakup?
By putting in a little effort and following some important tips, you can successfully do it. Here, you will get a complete guide to make him come back to you for his whole life.
So, stop being worried and get back together with these 18 ways on how to get him back.
⚜️ 18 Ways on how to get him back ⚜️
Here are the 18 ways on how to get your ex back into a long-term relationship with you.
1. Let some time pass
The first and the most important advice to get him back is to let some time pass. Remember, time is the biggest healer. The women who don't give time to their relationship before patch up again, make the biggest mistake.
When he is angry at you, it's better to maintain a distance and give him his space. Don't talk to him and also don't contact him in any way. Just leave him alone in the first place and let some time pass.
It is important because time is the biggest healer!
When you make so many blunders in your relationship and broke his heart, stay apart for at least 3 months or more.
This long time would help in minimizing his anger and cooling him down. There are chances that he starts missing you again just like you during this time.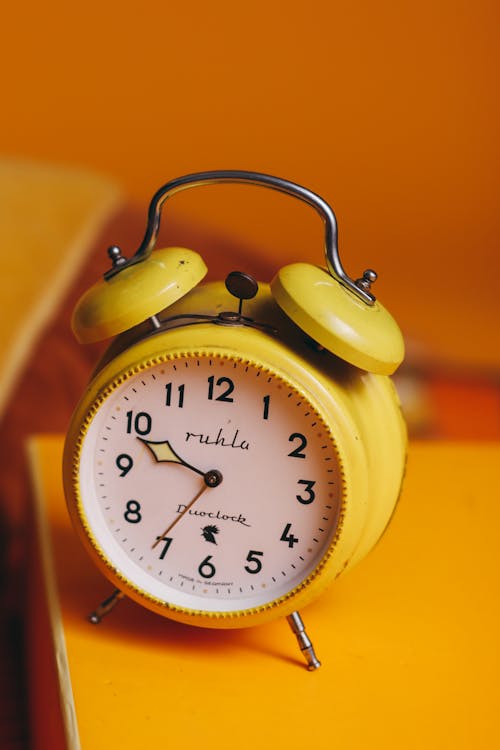 2. Be patient in getting your ex back
If you want to revive a long-distance relationship, it is important that you must be patient. Don't just rush to him and show an overwhelmed reaction.
Instead, try to keep good control of yourself and let things begin slowly. It is not wrong to say that patience is the most powerful key to get your ex-boyfriend back.
It may sound weird to you but it is a very important strategy for getting back together into a relationship easily.
Moreover, you must have the patience to improve things after you broke his heart and want him back.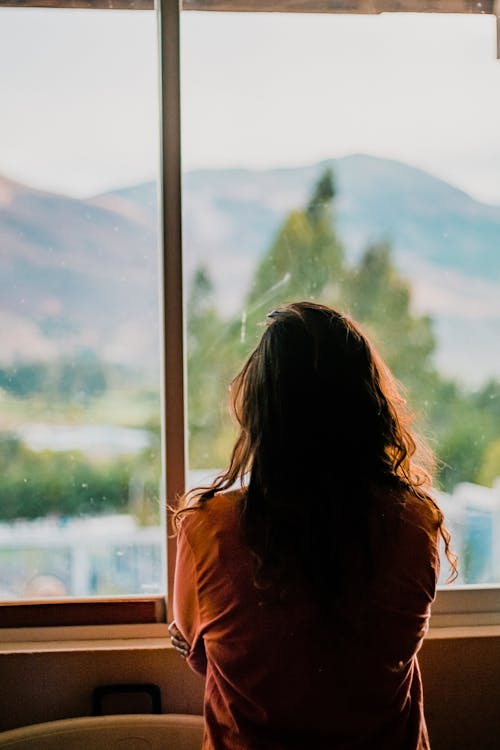 3. Limit your emotional flood
You may get highly emotional while attempting to get your ex back. At this point, you should cry as much as you can before you approach him.
Practice controlling your emotions and learn to hide them if you want them back.
It doesn't mean that you should not try. You can, but just don't do it in front of him neither behave like needy and desperate.
No matter whether it was your mistake or your boyfriend broke your heart, it is you who has to limit his emotional flood first.
| RECOMMENDED HOOKUP SITE | REVIEW | VISIT |
| --- | --- | --- |
| | #1 hookup site with large member base! In business for 20 years! Free to Try! | |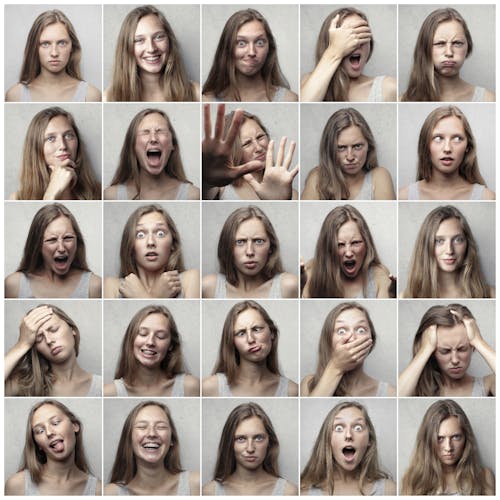 4. Don't spread negatively about him on social media
Never do the mistake of spreading negativity about the person who broke this relationship. Even if your ex broke your heart, stay quiet if you really want to win him back.
Don't make the wrong use of social media by saying bad words about him that may sound humiliating.
Instead, you can share your grief with any of your loyal friends to feel lighten up but make sure she doesn't leak the secrets.
The better approach is to keep everything inside you and cry in your room. In this way, you won't have the fear of anyone revealing your secrets to your ex-boyfriend.
However, don't write anything negative about your ex-boyfriend or breakup of social media.
5. Send him a text first according to the contact rule
If you want him back, implement the no contact rule. According to this rule, sending a text first would help in getting your ex back.
There are higher chances that he won't respond to your one message.
So, you have to be patient and wait for his response. Also, don't start sending him lots of text messages at once. Instead, send a message and wait to get back his response.
This message should be more effective in getting back to your boyfriend if you behave as you're happy with life.
For example, you can say that it was our best decision to find someone else for dating but can we just be friends?
Don't be harsh, rude, or arrogant. Instead, keep your tone lenient in the text messages to get this relationship back to life. Text messages with rude conversations could make the situation worst.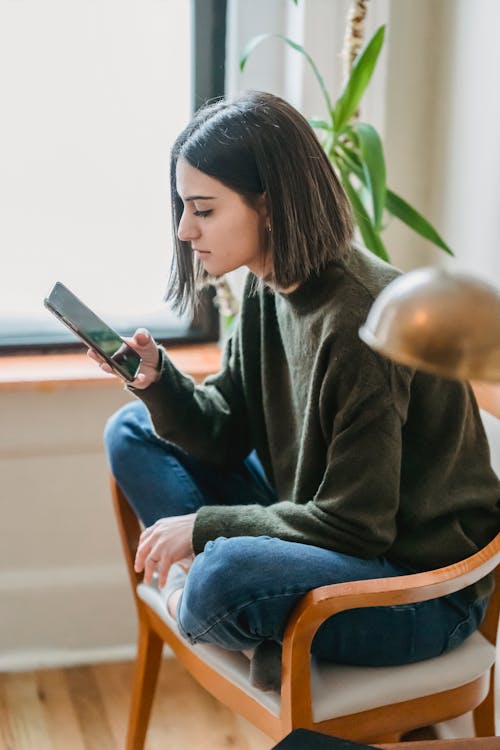 6. Wander with friends to provoke his response
Another best thing to get him back is to wander with your friends to make him a little jealous. If you give him a signal that you are desperate for him only, he would ignore you.
In contrast, when he sees that you are very happy in your life and enjoying yourself, he would be jealous and try to get back to you.
Especially, when he will see that you are happy with someone else or friends, he would realize his mistakes.
This is human nature. If a woman runs after a man, he ditches her and develops no interest in her. However, if he sees that a woman is happy with someone else and paying him attention, he attracts her.
Therefore, follow this strategy if you want him back in your life for a long-term relationship.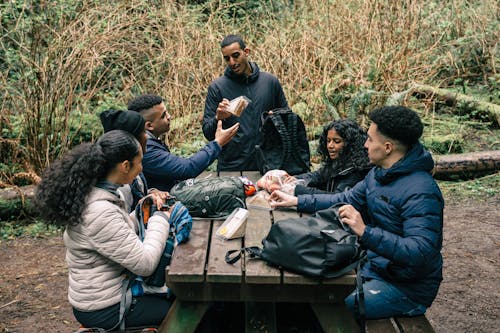 7. Make him a call as per contact rule
Don't dial his number after a single text message but wait for his response. Then, do it after sending him text messages a few days ago.
During talking with him, it is very important that you talk in an effective way and don't start crying.
When he attends your phone, it is very important that you don't lose control of yourself. Instead, make sure that your emotional flood stays inside you and you don't melt away after hearing his voice.
Be strong and talk in a normal tone that is assertive and productive; neither passive nor aggressive.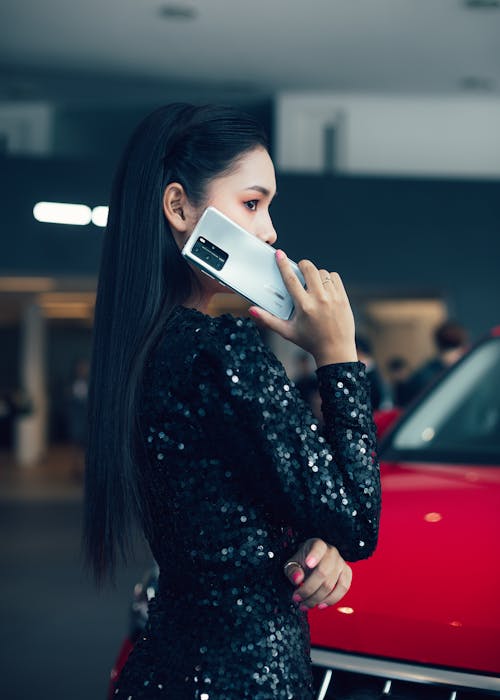 8. Don't say bad words to him
To make him come back, see if he again wants a booty call. If yes, contact him again, and don't forget to talk in a soft and caring tone to maintain self-esteem.
Here, maintaining a caring tone doesn't mean that you start to beg him to come back. Don't tell him that you are living a miserable life without him where you miss him every second.
In the same way, there should be no negative words and blames to him from your side.
9. Stop reviving bad memories from the past
When you talk to him, don't discuss what went wrong or who took the back step. If he wants to get back to you, it is important that there should be no bad memory in his mind.
There is no need to make each other realize who broke this relationship weeks or months before.
Instead, simply discuss the present and communicate on the general topics.
You can also discuss how both of you beautifully fell in love with each other but don't drag this topic.
10. Don't cry or sob so hard in front of him
When you hear his voice after weeks or months, you could feel like crying. However, don't make this mistake of crying hardly in front of him.
It may make him feel like you are so desperate and it would become hard to make him come back.
Similarly, don't tell him how is your life without him after the breakup.
It's ok if tears come out of your eyes while talking to your ex-boyfriend, but don't loudly sob or cry hard.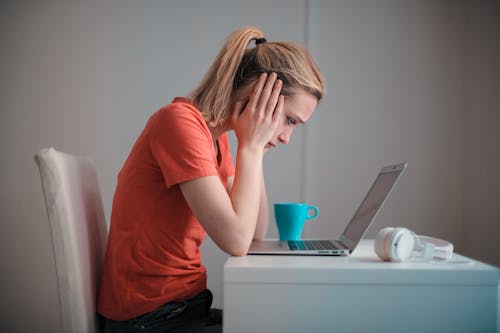 11. Control the situation
To get back together and to make him fall in love with you again, learn to control the situation. You can't get your ex back if you are poor in controlling the situations after a breakup.
While getting back to him, you should be very conscious. Never let the situation go against you but try to make it in your favor.
If he starts getting back to the old poor memories, change the topic wisely. Similarly, if he starts to throw tantrums or taunts, don't say anything rude in return.
Otherwise, the situation will again go out of your hands, and you won't be able to start a new relationship with him.
12. Make only limited conversations
Another best thing about reviving a relationship is to make only limited conversations at the start. Don't spend hours communicating with each other when you are trying to get him back.
Make little conversations and only at that times when you are no too emotional. Moreover, make sure you approach him when you are in a good mood and talk like friends.
Limiting your conversation is the best approach to practice when you are trying to back with your ex again.
13. Stop bothering about his reaction
You shouldn't bother about his reaction at the start. It is obvious that he may get mad at you or show you anger or attitude.
However, if you want to get back to the relationship with this guy, bear his mood swings.
It is important because if you make any reaction, he would get more furious and they things would go wrong. Therefore, it is better to stay quiet and be nice so that he can calm down too after flushing out all his anger.
After that, you will have the golden opportunity to offer him a meet-up plan.
Once started dating to get your ex-boyfriend back, avoid anything that hurt yours and his self-esteem. Instead, try to maintain a little bit of control over yourself to avoid making any type of mistake again.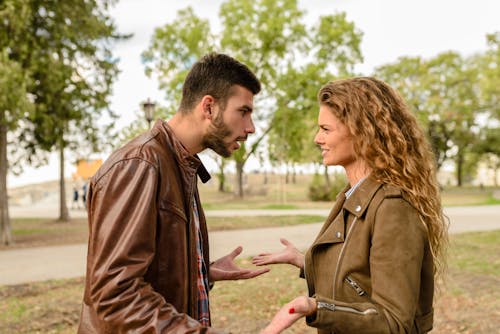 14. Create a better version of you
No matter whether your boyfriend broke this relationship or you, you still need to represent a better version of yourself.
Work on yourself and struggle for creating a better version of yourself if you really want to get back to him.
For example, keep reminding yourself that he is one of the guys who made your life beautiful once. He is the guy which whom you wanted a long-term relationship.
If you still want to know how to create a better version of yourself, read articles about it.
15. Try to figure out what he wants
Do you remember you used to do so much care about his wants and needs?
Then, why not now?
Learn to read his mind after you started dating him again. See if he also wants to come back to you or not.
If you realize that he is interested in moving back into the relationship with you again, welcome him. He must be one of the guys that are sincere and really want to come back after realizing their mistake.
Such a guy is hard to find as many will simply move on after the breakup.
So, if you see him coming back, find out what is in his heart and what he thinks of you now.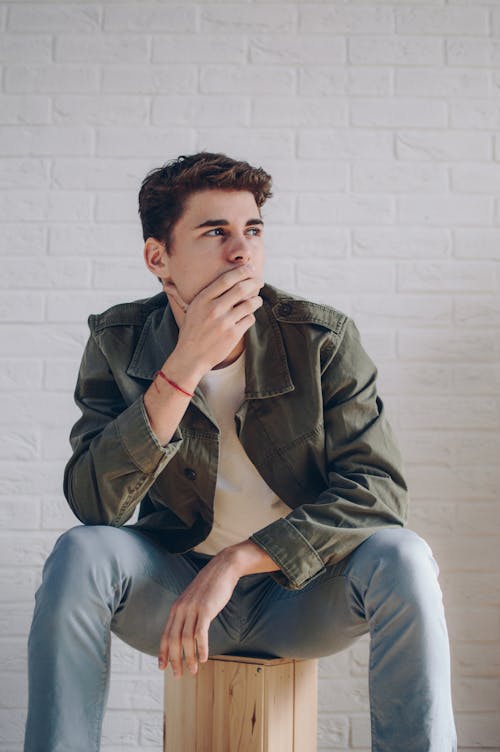 16. Make him miss you again
It is important that you make him miss you even more so that he can't go back. Without being desperate, show him that you want him back and he is the best guy.
Make him realize that he used to love you so much. Talk about your good memories and happy moments.
During such conversations, he would also make you feel great as both of you have lived those moments together.
Bring him to the point that he starts to miss you again and couldn't be able to let you go again. The more he starts thinking and missing you, the more quickly he would be getting back to you.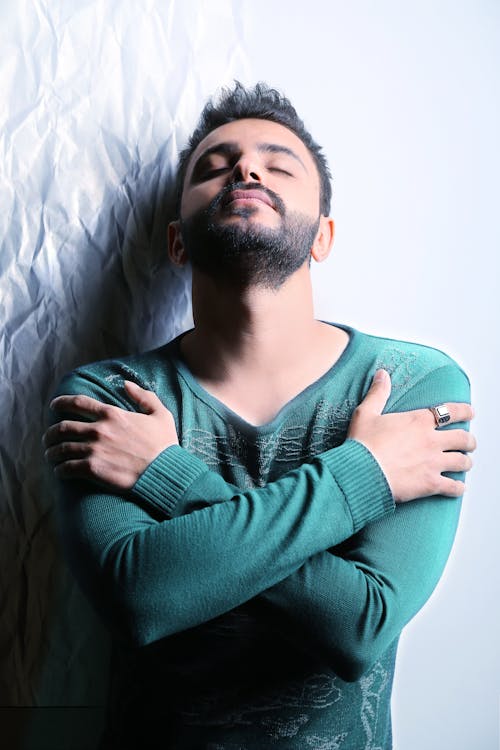 17. Provoke him to speak his heart out
Don't only make him miss you but also provoke him to speak his heart out. He must also be able again to enjoy the love conversations with the woman of his dreams.
Do you know how you would make him like that?
It's simple. You would make him a person like this with your actions and talks.
Without making him speak openly and freely in front of you, you could not win him back. Therefore, make sure to reach this step to get him back in an amazing relationship.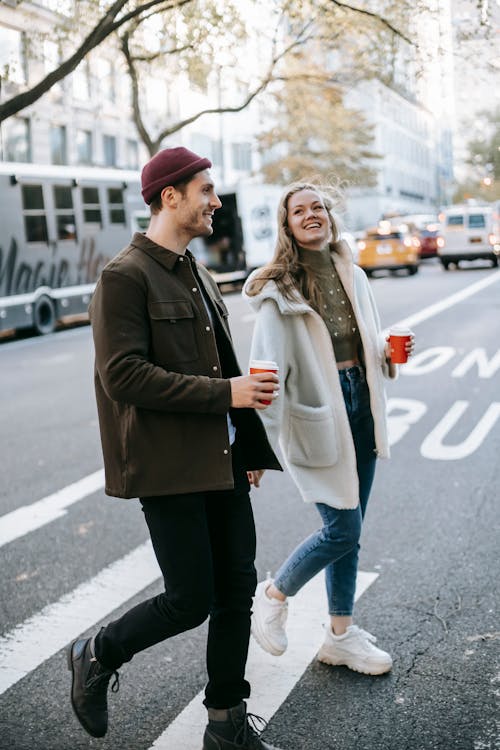 18. Make promises and plan the future together again
Another result-proven way to get him back in a relationship is to make new promises.
Both of you should be committed to the new promises and work of fulfilling them together.
Among all other promises, make sure to make a promise that both of you will try to keep each other happy. None of you will ever break each other hearts and struggle to flourish this relationship.
In addition, make sure to plan the future together and set long-term goals as well. Support each other in accomplishing these goals to get back to each other.
By following these ways, it would become easier to get your ex back after the breakup.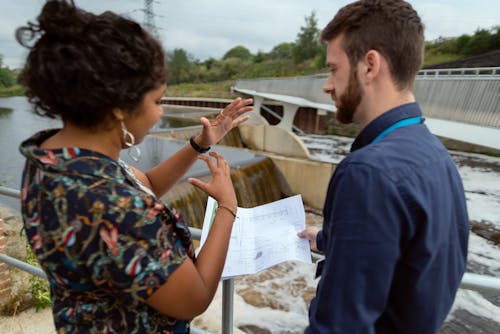 🔐 Steps on how to make him want you again 🔐
Here are five very important steps to make him want you again.
1. Cut all connections and let the time heal him first
You must have heard a famous saying that,
"Time is the biggest healer."
Have you?
Yes, this saying is dramatically true as time actually does wonders in a relationship after it broke.
When you lose the man you love and want that person back into your life, take some time.
| RECOMMENDED DATING SITE | REVIEW | VISIT |
| --- | --- | --- |
| | Top dating site with over 16 million active members. Free to Try! | |
Cut down all sorts of contacts with him and avoid sharing any bad or good news with each other. Give some space to each other if you want him back.
When both of you would not be in touch with each other, the anger will keep on fading away with time.
Ultimately, both of you would reach a point where you would want to reconnect as time has healed the wounds.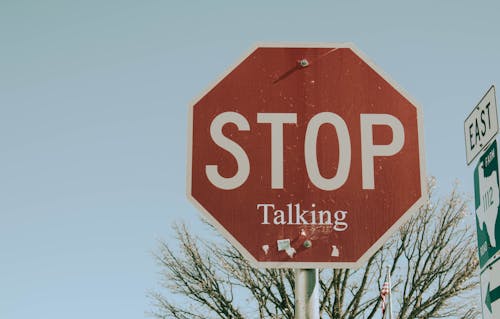 2. Contact him and admit your faults
To bring your ex back, don't wait for him to send you a text first.
Instead, it should be you who initiates the communication. To get back with your ex, send him a text at his mobile number and see if he responds.
You can also choose to send him an email if he is used to reading emails daily.
Whatever method you choose, wait a little bit for his response.
If he doesn't respond, wait for a few days before sending him a message again or before calling him again.
3. Apologize to him
If you wish to get back with your ex, make sure to apologize in the first place.
After asking about how is he doing or a few general talks, get back to your actual purpose.
Say to him, "I realized that I was wrong and I want to apologize."
Or,
"It was me who made so many mistakes but you were right".
Or,
"I shouldn't have done this to you. Please forgive me for this."
By any of such emotional talks, you can successfully melt his heart and develop a soft corner for you in his heart again.
However, make sure that when you apologize, you do it with real intentions without lying.
4. Be the same woman to whom he used to love
If you want him back in your life, make sure to be the same person that you were used to be.
You must try to be the person that he loved once.
A woman knows which qualities