How To Get a Promotion Without Working Yourself To The Bone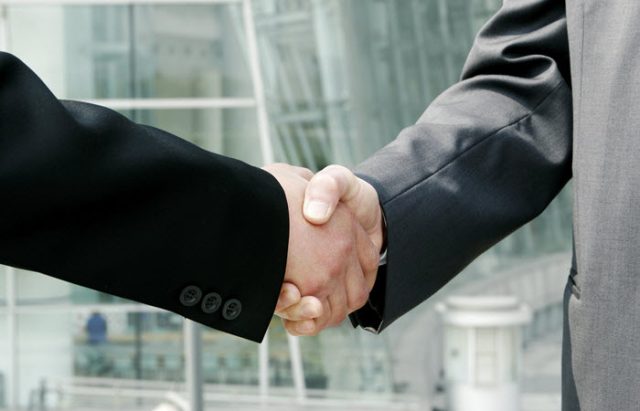 How's it going at work? Undervalued? Overworked? Frustrated? Feeling invisible?
You're not alone. Generations of schoolchildren have been taught to knuckle down and work hard. They've had facts and figures pummelled into their still-pliable brains. And they've left college hopelessly unprepared to succeed.
Not that there's anything wrong with working hard. You're going to have to work hard if you want to climb that ladder. But many of today's hardest-working, most frustrated employees can put their failure to get promoted down to one of two simple causes:
They're doing such a good job where they are, that management doesn't want to move them.
Nobody knows they're there.
Or to put it another way: P.I.E.
What is PIE?
Performance. Image. Exposure.
PIE was first conceptualized by Harvey Coleman, a top management consultant who was tired of seeing wasted potential. If you recognized yourself in the above descriptions, it's because the balance of your PIE is all out of whack. While you're not going to get very far without a pretty strong Performance, too many underachievers are combining top-notch performance with a bad image and zero exposure.
In fact, Coleman reckons that Performance only accounts for 10% of what gets you promoted.
If you want to move up in your place of work, you need to remedy that.
If you want to be considered worthy of promotion, you need to maintain an Image that is suitable not for your current role, but for the job you're trying to get.
And once you become the kind of person that deserves that promotion – you need to make sure that people know about it. That's what we call Exposure, and it's the biggest slice of the PIE.
Fixing your image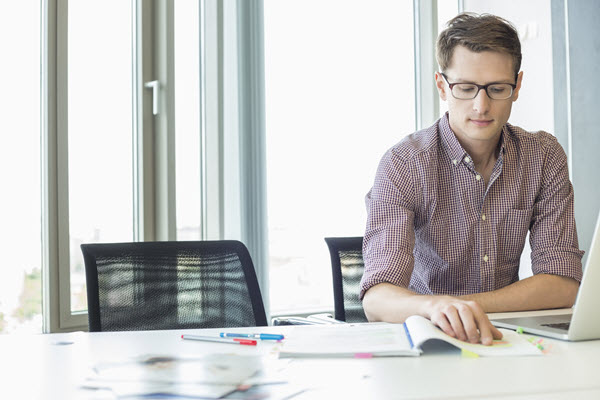 Don't be mistaken: your image is not superficial. Fake your interest in your organisation and you'll get found out. Pretend to be the employee they want to be promote, and even if you make it, you'll soon find yourself out of your depth.
A great way to figure out what this image needs to be, is to take a look at the last person promoted to the job you want. This person had the image your boss wanted. And they got the promotion because that image rang true.
Say for a moment we were talking about physical image. If you copied that guy's haircut, you'd probably look pretty stupid, right? But if you figured out how he chose that style and why it works, you could find the best cut for you.
Same goes for your professional image. Don't ape the results – ape the techniques. See what areas this guy studied. Study them yourself. Ask him what courses he took to prepare him for his role. Figure out what his boss values in him – and why.
This is how you can get a deeper understanding of how your company works.
You'll do your own research, too. Find out what the organization's core values are. What is most profitable for them. And what the long-term goals are. But that guy who got promoted last time around is a pretty good place to start.
The next level
You've identified the version of You that you need to be to get that promotion. Now it's time to put it into action.
You have some idea what your boss values. So put yourself in his shoes whenever you're at work. What can you do best to promote the success of the company? What kind of guy should he be promoting if he wants to achieve those goals?
Look at your workload. Without neglecting the essential stuff, think about prioritizing the work that is most aligned with the role you want to attain. Make sure to tick off at least one such accomplishment as soon as possible each day.
Attend those courses, and meet people there. This isn't a secret campaign. Your image should include the fact that you're a team player – show you understand that your own success and that of the company are intertwined.
This 'people person' stuff is the bridge between your image, and that third slice of the pie – your exposure.
See Also: Avoid These 5 Habits at Workplace To Get A Promotion 
The biggest piece of the PIE
It's time to slow down. You're good at what you do, and now you've become the kind of person with potential to take on the next big role. But has anybody noticed?
Getting that exposure is not something to rush. Shout about every achievement you've made, and you'll come across boastful and self-centred. Follow the boss into the lift every time he leaves his desk, and you'll look sycophantic and needy.
Let your actions speak for you. Instead of boasting to your boss, ask him for feedback. Accept it. Let him see that you want to grow into the promotion that you seek – not that you think it's rightfully yours.
Network with everybody. Nothing is more transparent than a guy who only talks to people he thinks can do something for him. Remember, part of your image is as the company man who wants the business to excel. That means taking an interest in the welfare of everyone that makes up that company.
And a word about your rivals: if they beat you to the post, they'll be part of the decision-making process next time a promotion comes up. Will they remember you as someone who wouldn't give them the time of day, or as that fellow who helped them on an area they were weak on even though you were both up for the job?
The trick is: don't be tricky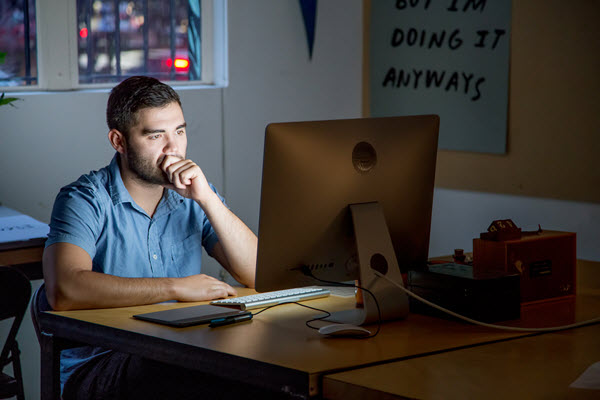 These are solid techniques for building your reputation at work ahead of a big promotion opportunity. They're also a lot more interesting to pursue, than putting in extra hours at home every weekend and hoping someone will notice.
And if some of this seems cynical, it's not. Adopt these ideas as your daily habits, and this will soon be the genuine you. Someone who knows your business, knows your team, and knows what it takes to succeed.
Work as smart as you work hard, and you stand a much better chance of getting there.
See Also: 5 Tips On How To Negotiate Your Salary 
Like this Article? Subscribe to Our Feed!
Marilyn is a freelance writer and digital nomad currently living in rainy yet wonderful London. She writes (and reads!) about personal growth, productivity in the workplace, self improvement, and the importance of work/life balance and how to achieve it.