How to Create a Family-Friendly Condo Unit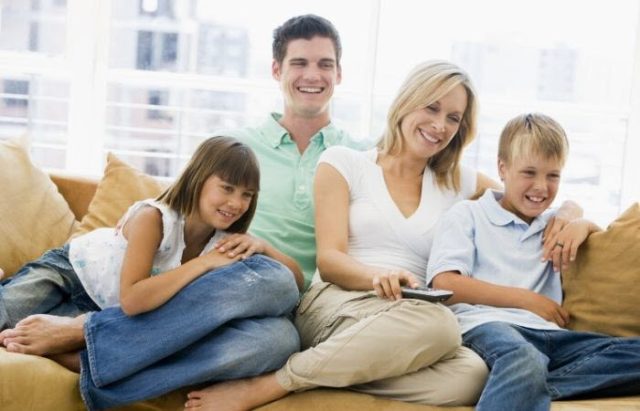 Condo living is on the rise everywhere in the urban sprawl. People looking for a place to settle down are seeing the benefits of condo living as compared to a house in the suburbs. It's not just young working professionals choosing the condo lifestyle these days—many families are now opting to live in condominiums, and for a good reason.
What are some of the top features of a family-friendly condo, and how can you customize your unit to fit your growing family's needs?
How to turn your unit into a family-friendly condominium
Creating an ideal family home involves balancing elements of style and functionality or useful features that will suit the residents' needs. Marrying these two elements is especially important if you have kids in the house.
Among the major concerns of parents with rambunctious toddlers or older kids who may be just as rowdy is the need to create a safe living room. What are some ways to make a family-friendly space for everyone in the family?
• Make small or delicate ornaments and decorative pieces inaccessible to curious tykes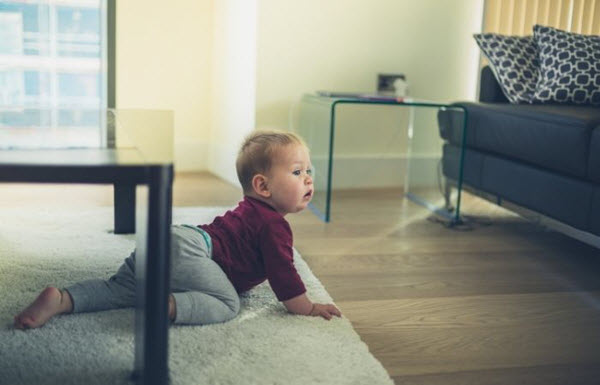 Kids are naturally curious, especially toddlers. They will attempt to put anything small in their mouths or deliberately grab delicate decorative pieces. Keep them out of their reach by putting these items on high shelves or in a safe, enclosed display case.
• Be mindful when leaving items around the house
Sharp objects that could cause injuries like dad's power tools, swiss knives, letter openers, medication, lighters or matches and other things that might cause accidents, such as mommy's makeup that could stain the couch, should not be left lying around spots that kids frequent.
• Use electrical socket covers and table corner protectors
Socket covers and table corner protectors are usually readily available at stores. These items are affordable and could mean the difference between spending a peaceful night at home or going on a trip to the emergency room.
• Be vigilant when they get close to your window blinds
There are types of window blinds that have sharp edges. Choose ones with smoother finishes, such as those made with laminated wood. Using curtains are also a great alternative to metal blinds. Keep an eye on smaller kids who get close to the cords used to open or close the blinds, as they can get strangled while playing near the area.
The top benefits of condo living
One of the obvious benefits of condo living is that you do not need to purchase a lot and build a house, which will require painstaking planning and massive amounts of effort from multiple contractors.
When you choose to construct your own home, you will need to hire architects, engineers, carpenters, and, if the budget permits, a team of interior designers. If you have a condo, the property developer has this covered, unless there are some design modifications you want to make your space uniquely your own.
Condominiums are also usually located in prime locations like in the middle of business districts. This usually means ease of access to working parents' offices, allowing the family to save on transportation and gas expenses.
In addition, commercial districts, malls, department stores, groceries, and other shops that carry home essentials in their inventories are also probably nearby. This will allow you to conveniently purchase whatever home supplies need to be replenished in no time at all.
When living in a condo, you will not have to worry about parking and 24-hour security. CCTV cameras will keep an eye on suspicious activities or intruders.
Probably one of the top benefits of investing in a condo is that its value appreciates over time. A condominium's resale value can double in just six years, so if you decide to leave your unit within that period for an upgrade or to move to the suburbs, you'll get to add the earnings from the sale to your savings or towards purchasing your next dream house.
Great amenities to help create lasting, happy moments with the family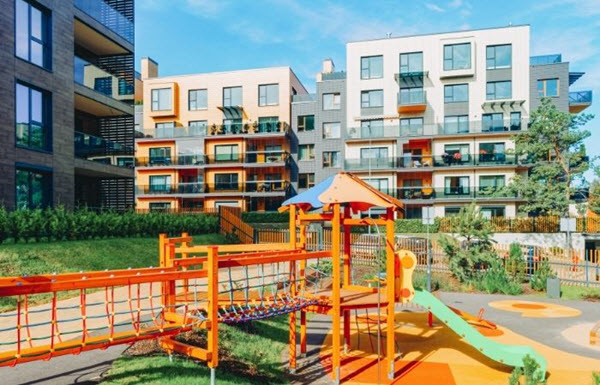 Nearly all condos will have playgrounds for kids to play in, swimming pools to frolic in during warm summers, gyms equipped with state-of-the-art equipment, and other amenities. All these will provide hours of endless fun for the kids and the rest of the family.
Condominiums are an excellent choice for working professionals, young families, and even aging populations. It provides easy access to services in commercial and business districts—all things that make modern, urban living the best option there is.
Like this Article? Subscribe to Our Feed!

Loiuse Ann Magsakay is a marketer and entrepreneur. She is the champion for all of Botanika Nature Residences's marketing efforts. She takes pride in providing the best marketing strategies and brand management for the project. She manages content on https://www.botanika.com.ph/