Helpful Tips On How to Cope With Losing Friends in Your 50s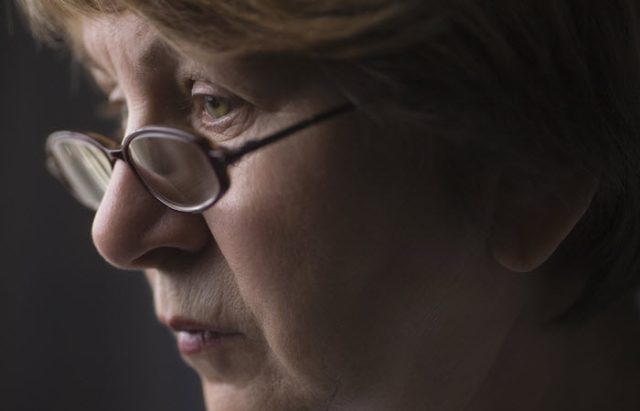 When you get older and you move into your golden years and towards retirement, you can suddenly feel like life is passing you by. As you lose friends and companions who've been by your side for decades, it can be hard to know how to spend your time. Knowing how to cope with losing a friend is even harder.
The key thing to remember is that you only have one life, so why not live it to the best of your ability every single day?
It's a question I've been asking myself a lot recently. Hopefully, this article will show you how to cope with losing a friend in your 50s. It also aims to show you that there's still plenty more you can get out of life.
Here are a few ideas to get you started:
Get a dog to keep you fit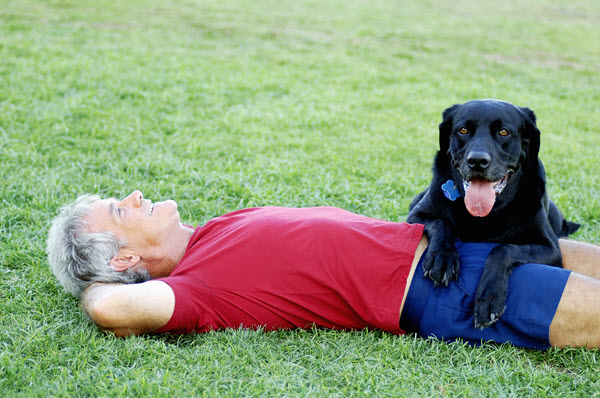 Owning a pet in your 50s might not sound that practical, but think about it for a moment. A dog's sense of fun and enthusiasm can motivate you to get up and out before you know it. It's that sense of adventure and breath of fresh air that will keep you young at heart.
Choose a breed you feel you can handle. Take the time to get everything in order at home. That way, you'll be physically and mentally prepared.
Try and do at least one good deed a day
Doing favors and good deeds is a great way to fill a void. You're used to helping out your friends, but with some of them sadly no longer with you, it gives you the opportunity to lend a hand where it's needed.
It'll put a smile on your face, too. It's nice to know that what you've spent your time doing can make a real difference to someone else's day.
Call your friends regularly for a catch-up
Just because you haven't seen or heard from your good friends in what seems like forever doesn't mean they won't be delighted to hear from you. They're just probably preoccupied with half a dozen things they have to juggle each and every day. They may well be thinking just the same about you!
Take the time to get in touch with your nearest and dearest friends at least once a week. The more you reach out and connect with people, the more likely they are to do the same. Don't let your pride or sensitivity get in the way. Remember that you're friends for a very good reason.
Remember the good times you had together
Taking the time to reflect is one of the best ways to combat loneliness. It's a wonder that more women in their 50s don't do it.
If you spend your golden years frustrated and saddened that your friends are no longer with you, you're not going to see more of the world. On the other hand, if you sit back and enjoy reminiscing about all the fun you experienced, you'll soon find yourself smiling all day long.
It's all about taking the time to treasure the memories you do have, rather than dwelling on the fact that you won't be able to make any new ones. Enjoy the time spent together and tell the next generation about it.
Take the time to get to know your neighbors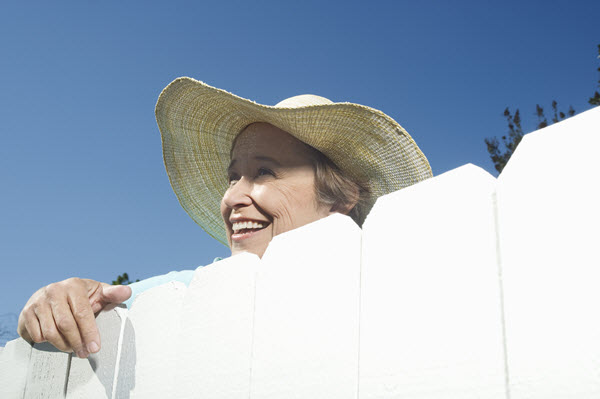 Your neighbors are just like you. If you reach out and get to know them, they'll soon do the same. You might know them really well already which is great, but if you don't, why not extend the olive branch?
Invite them around for a coffee or see if they fancy teaming up to walk the dogs. Pop round and see what they are up to.
Take up a hobby you've always wanted to try
There are so many hobbies you've wanted to try over the years but never had time. It's now the time to roll your sleeves up and get started. It's one of the real perks of moving into the latter years of life. You have more time so make sure you use it to your advantage and enjoy it.
See Also: 5 of The Best Hobbies To Get You Outside
Raise awareness of loneliness in your local community
Raising awareness is a great way to remove the stigma of loneliness. It's perfectly natural to feel lonely from time to time. It's certainly not something you should feel ashamed of.
One of the best ways to come to terms with how you feel is to devote time and energy to helping people just like you. Do your best to raise awareness in your local community so that other people won't feel alone.
Eat out at least twice a week and try new food
Eating out is a great way to get out and meet people. Before you know it, you'll have started your own little neighborhood lunch club. Try and go to at least one new place a week so you can try plenty of new tastes and flavors.
Connect with some old friends
Facebook is a great way to look up old friends and see what they are up to. Take the time to message people you know and organize catch ups in person. Be proactive and you'll be back in touch just like the old times before you know it.
Join a charity or volunteer to keep busy
Charity work won't just keep you busy and give you something to get up for in the morning, but it's also a great way to give back to the local community. You'll get the same sense of satisfaction and achievement you would from an honest day's work. Plus, it reduces stress, too.
Take the lead on organizing family gatherings
Consider taking the lead when planning family gatherinigs. Try hosting at your place to give yourself plenty to do. There's nothing like taking the time to make sure the whole family is happy when spending time together.
Final Thoughts
Now that you've heard everything we have to say about how to cope with losing a friend in your 50s, it's up to you to start thinking how you want to approach things. There's more than one way to do it, so don't feel pressured into following our list step by step.
Take your time, figure out what feels comfortable for you, and put it into action. The moment you do, you'll start feeling like your old self again.
Like this Article? Subscribe to Our Feed!
Diana Nadim is a writer and editor who has a Master degree in Marketing. She combines her passion for writing with her interest in research and creates thought-provoking content in various fields. Besides working as a contributor writer for ClassyEssay , Diana also runs her own blog.