12 Tips on How to Celebrate Anniversary in a Long Distance Relationship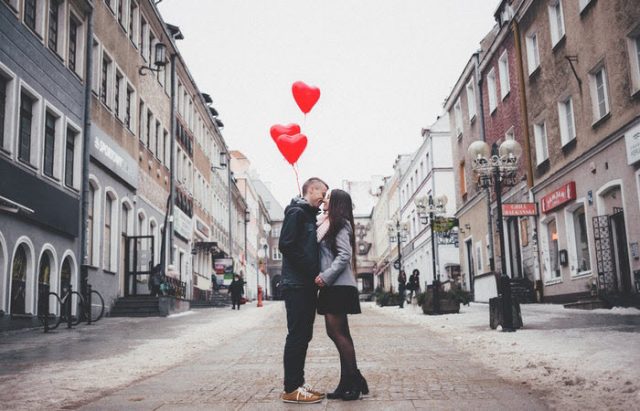 Since the advent of the Internet, long-distance relationships have no longer been something extraordinary. They have become an extremely popular way of dating which quite often leads to marriage.
According to statistics, 75% of couples have experienced being in a long-distance relationship. About 3 million Americans live apart from their spouses for reasons other than divorce at some point in their marriage.
So, obviously, LDR couples have their LDR wedding anniversaries.
And if you are looking for some ideas on how to celebrate anniversary in a long-distance relationship, we have 12 cool tips for you.
Arrange a Virtual Date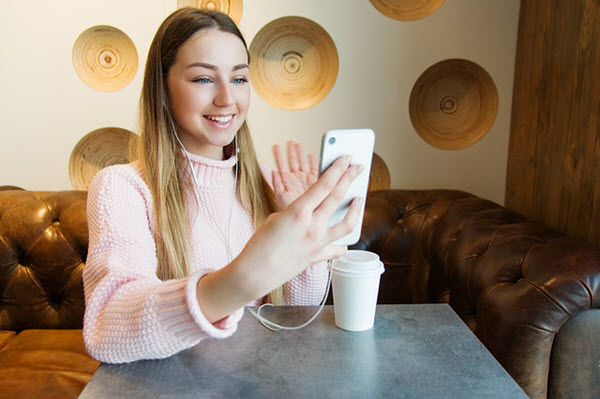 Spice up your normal FaceTime or Skype chat with a romantic vibe.
Plan your anniversary date together in detail. Consider food, drinks, decorations, outfits, and activities. You can even watch a movie together or play a game, for example.
Make this evening special and memorable. Show your significant other how much you care despite the distance.
Make a Video Surprise
What can be better than sweet long-distance anniversary messages? Only a sincere, romantic video surprise.
Rule number 1: Turn your creativity on.
Rule number 2: There are no other rules.
You can make a small cute video and tell about your feelings. You can also sing a song, dance or read a love message you've written.
Your partner will be over the moon after watching your lovely intimate video surprise.
"Open When" Letters
If you've never heard about this creative, romantic solution before, think no more. It's always a win-win option.
The idea is to present your partner a bunch of letters they're supposed to open at different times. For example, they can open the letters when they are feeling lonely or happy. Inside the letters can be small notes, cards, photos or even small gifts and sweets.
The best thing about this heartwarming gift is that it keeps giving.
Send a Handwritten Letter
When you don't see each other for months, sending texts becomes an ordinary thing you do every day. Thus, if you want to do something more special than a long-distance anniversary message, opt for real mail.
A handwritten love letter or a postcard in the mailbox pile of boring stuff will surprise your sweetheart. It can become another heartwarming reminder of your love.
Netflix and Chill
Here is an idea from the list of funny things to do on your anniversary.
If you're both dying to watch a new movie, you can organize a distant Netflix and chill date. Turn the movie on simultaneously and connect through FaceTime so that you can see each other's reactions and discuss it while watching. Enjoy the same snack together, too.
Create the Memories
How to celebrate anniversary in a long-distance relationship? Create memories.
If you have an opportunity to meet on your LDR wedding anniversary, consider doing something you will both enjoy. Buy tickets to a concert or go on a hot air balloon ride. You can also try to do a parachute jump or a helicopter ride.
Send a Care Package
Fill a gift box with their favorite sweets, goodies, and cute little nothings. Spray your signature scent all over the box, add a couple of photos and an intimate love note.
Take a Matching Photo
Another funny thing to do on your anniversary when you are far away from each other is to take a matching pic as a symbol of your indivisibility and unity.
Experiment with the poses in your separate pics. Then, try to make a photo you would have probably taken if you were together in Photoshop.
Plan a Trip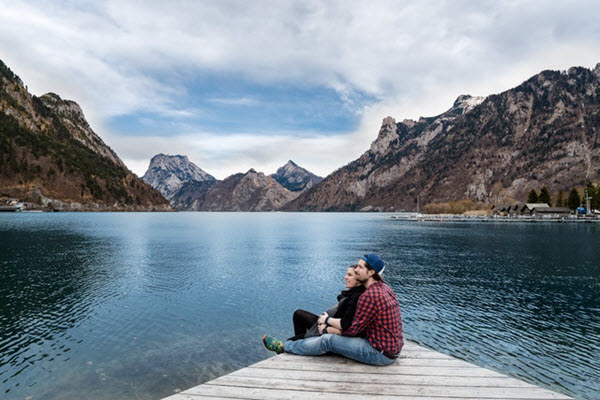 The first variant is to plan a surprise trip to see your partner in their city. If covering the trip expenses and taking several days off work is not a problem for you, think no more and get on a plain for the most romantic surprise for your other half.
Another option is to plan a trip for two and meet at some romantic place to celebrate your love.
Do a Quiz for Couples
Answering questions for long distance relationship couples or doing a love quiz could also become a memorable and funny thing to do on your anniversary.
Moreover, it's a great bonding experience, despite being thousands of kilometers away, at a distance of a phone call.
"What I Love About You" List
If you are stingy with compliments in everyday life, making a «what I love about you» list will be a perfect long-distance anniversary idea.
Take some time to come up with the things you appreciate, adore, and love about your partner. What makes you proud of them? What makes you happy?
Send this list to your love in a message, in a letter, or write them on separate papers and put them all folded into a decorated jar.
Use Technology to Your Advantage
If you are still struggling with those tips on how to celebrate anniversary in a long-distance relationship, then rely on technology.
Long-distance anniversary messages and video chats are not the only benefits of our high-tech era. Through special apps for your phone like LokLok or Couple, LDR couples can find more new ways to connect with their distant partners and spouses.
See Also: 4 Original Ways to Be Romantic in the Digital Age
Love each other and show your love – no matter if you're close or far!
Like this Article? Subscribe to Our Feed!
Vicki Mozo is an editor of memesbams.com Her main writing topic is love and she is very passionate about relationships. She tries to possess the right amount of professionalism and versatility to be your psychological assistant. Her motto is "Communication is one of the key skills for every person".