How to Become a Better Photographer
In our current day and age, everyone enjoys clicking pictures. But, if you are relatively new to photography, then you will understand the struggle of capturing perfect shots.
Becoming a professional photographer or taking some amazing shots does not happen overnight. Photography is an art which needs practice. You can work towards improving your pictures by incorporating certain changes to your photography style.
There are a lot of niches that you can explore in photography – food, macro, still, street and so much more. All you have to do is learn how to capture the perfect shots.
Before you walk on the road and start capturing noteworthy shots, here are some tips on how to become a better photographer.
Capture the same shot in different angles
As a beginner, the need to explore different subjects is at its peak. You will want to capture everything that looks interesting to you. However, if you want to become a better photographer, take pictures of the same thing every day.
When you start clicking pictures of the same subject every day, there are a lot of things you can learn. For instance, you'll understand how to work with different angles and how natural or artificial lighting can affect your shot.
As a photographer, it is necessary to understand how light, angles, and weather conditions will impact your photography and how you can overcome these minor hindrances to capture an amazing picture.
Look for Inspiration
As a photographer, you need to think outside the box. You need to look for inspiration in places you would have never thought of.
If you walk from your house to work every day, then look for inspiration in the buildings. Similarly, you could also photograph the cup of coffee that you grab on the way to work. It is all about looking for inspiration in places you would not have thought of previously.
It does not matter where you live, photography has no limit. All you need to do is explore and get creative with your shots. Doing this will help you understand how to make a random subject beautiful.
Experiment with Light
Light plays a major role in photography. It can either make or break your shot which is why it is extremely important to understand how to work with light. It's important not only to get clearer shots but also to show the details in your photograph.
Additionally, lighting also contributes to the mood, tone, and atmosphere of your picture. If you learn how to work with light in the right way, you will also be able to capture vibrancy and textures.
Get Out of Your Comfort Zone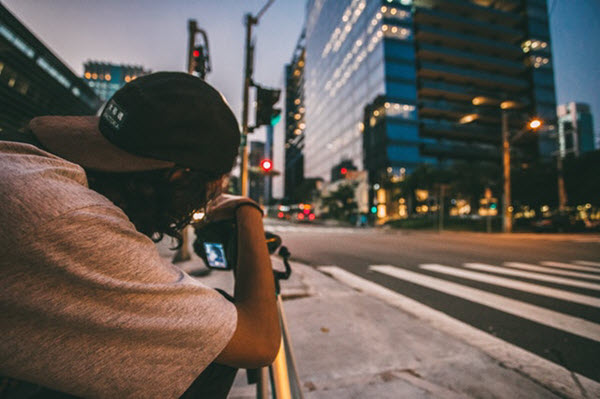 Are you too comfortable clicking nature shots or still shots? You need to explore beyond your comfort zone to improve your skills as a photographer. If you take a lot of portrait shots, then try capturing nature-centric pictures for a change.
Similarly, if you are more into still photography, try to indulge in street or wildlife photography. There are different types of photography that every beginner should explore before they set their mind to a particular photography type.
When you try photographing things that you are not used to, your mind immediately comes up with new ideas to create a hood shot. Also, this is a great way to explore the different settings on your camera.
Keep Your Shots to a Minimum
There's a difference between trying out different shots and trying the same shot till you get it perfect. Don't overdo anything. Continuously clicking hundreds of shots based on a single subject until you get a perfect picture is not the right way to go about.
Firing away shots limits your creativity. When you limit yourself, you spend more time working out the composition, exposure, and lighting before you hit click. The whole purpose of limiting yourself is mainly because you tend to think before randomly clicking away.
Pick a Color
If you want your creative juices to flow as a photographer, then pick a color and only focus on that color while clicking pictures. By choosing a particular color, you are always on the lookout for some innovative shots.
For instance, by picking the color orange, you can capture sunsets, sunrise, a field of marigolds, and a lot of other things in nature. Likewise, you can also look for textured walls and standalone objects/subjects in the chosen color of your choice.
If this activity is helping you become a better photographer, continue doing it with other colors.
Look for Unique Perspectives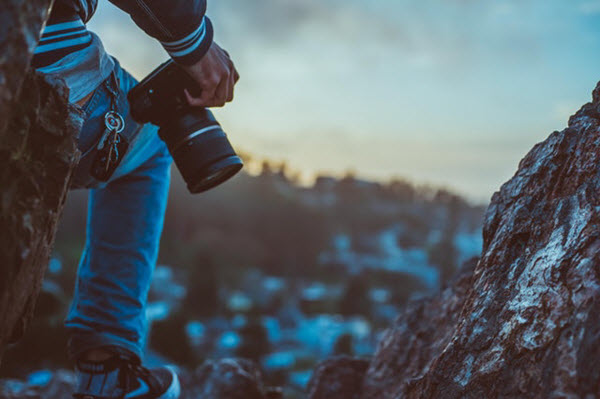 Most often, people tend to click pictures of what is in front of them without looking at it from a different perspective. If you want to become better at the art of photography, then think of new angles and perspectives.
Move around a bit, think out of the box to capture a shot that's different from what you are seeing in front of you. Do not let your feet bind you to a particular spot. Be prepared to walk, climb, bend, and move if it means getting a perfect picture with a unique perspective.
See Also: Pictures and Pennies: How To Make Money From Photography?
Like this Article? Subscribe to Our Feed!
Ruturaj is the CEO and Founder of Pricekart. He is an energetic Digital Marketing professional with integrated marketing experience in the B2B & B2C domains.