What Is Extended Reality?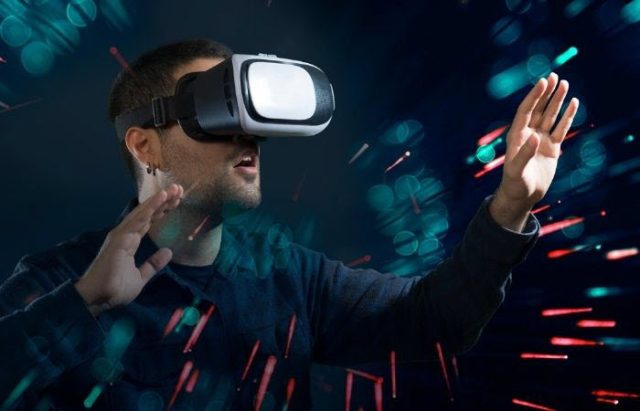 Extended reality (XR) meshes all immersive technologies together, including virtual reality (VR), augmented reality (AR), and mixed reality (MR). In its final product, XR is capable of making users feel they're inside of its simulations, making them eager for more experiences. Traditionally, immersive technologies have been associated with entertainment, but emerging technology has widened its scope of benefits. As a result, more people than ever before are interested in immersive experiences, putting XR on the rise. Did you know virtual realities could improve your life?
How Extended Reality Works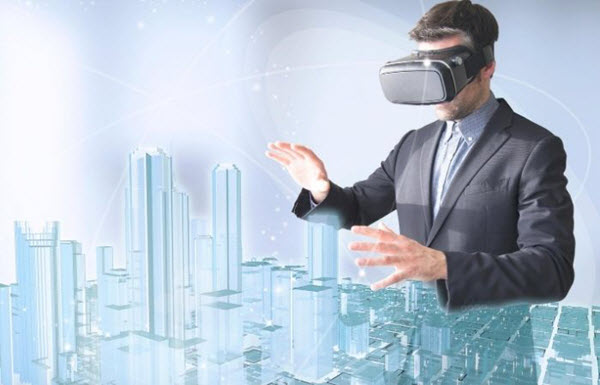 At its basics, XR combines emerging technologies to create a super product. More specifically, it takes a team of data scientists and software developers to design immersive algorithms. Together, data scientists and software developers use biomechanical modeling, motion tracking, and machine learning to make artificially intelligent programs for consumers.
Most commonly, consumers interact with XR programs via headset. For example, users may wear a lightweight head-mounted display to interact with an XR sports simulation. On top of that, the head-mount will monitor and record all body and equipment movements during an active simulation. In other words, users can interact with a virtual world through physical movement and the software's high-level physics engine.
The Benefits of Extended Reality
Not only is immersive technology interesting, but it also provides people with a unique way of crossing items off of their to-do lists.
For example, sports players who use XR simulations can undergo physicals from their home rather than visiting a physician. The artificial intelligence used in XR algorithms makes analyzing these standard health parameters possible. By using high-speed cameras, sensors, and computer vision to measure every action taken by the human and XR gadget, artificial intelligence can predict the user's chances of success for tactics based on real-time data collection.
In other words, artificial intelligence engages and stimulates players in ways that mimic the real world. Because of this, XR is powerful enough to help users do many things besides entertain. Now, XR can help users with their career, travel, and exercise regimes.
FrameVR.io is growing increasingly popular in the workforce as it creates virtual meetings that can "host" up to 20 participants, making remote colleagues feel they're in their same setting. Oculus Quest offers virtual tours of historical locations across the globe, optimizing the way we approach traveling in the 21st century. The Pregame Golf Simulator is growing popular in the exercise community, packing downloadable images of specific holes for players to practice virtually.
Although many industries are benefiting from XR, the sports sector has seemed to run with immersive technology the best. Aaron Shapiro, the founder and CEO of Graff Golf believes, "Sports as a whole are turning toward an increased amount of technology to bring about a sense of normalcy in light of the current state of the world." Are virtual sports the future?
How Athletes Benefit From Extended Reality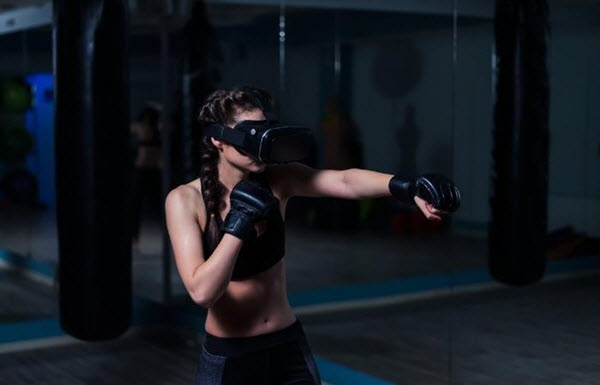 The future of sports is oddly technological. However, the amount of physical activity athletes receive will stay relatively the same. How so? Patrick Henry, the CPO of Cybersports explains, "As AI becomes more mainstream, video capture powered by machine learning analysis of the athlete's biomechanical pattern will become commonplace… athletes will receive real-time actionable feedback and amplified post-game analysis." In other words, XR is making sports more efficient, drawing in more athletes to its algorithms.
Programs such as the VR Tennis Trainer do a great job at demonstrating the capabilities of extended reality sports. In this program, training is embedded to be fun, yet competitive. During gameplay, players can learn and perfect their movements – all from the help of real-time artificial intelligence. On top of that, players can bring the technology to their home, which comes along with instructor assistance.
On the other hand, fans of esports will have their own sector of XR technologies to engage with. Currently under development, Sportstacular venues will offer up to 100 multi-sport simulators that are designed with socially distance pods for competitive and safe esports. Additionally, Sportstacular venues will be linked city-to-city for tournaments with sponsored prizes.
The Future of Extended Reality
Experts have predicted the market for XR to reach $18 billion by 2023. Why? Perhaps because Americans age 18-24 prefer to partake in activities and high tech amenities at home rather than in public. Many industry experts believe the future of extended reality will only grow stronger. What have your experiences with XR been like?
Like this Article? Subscribe to Our Feed!
Brian Wallace is the Founder and President of NowSourcing, an industry leading infographic design agency based in Louisville, KY and Cincinnati, OH which works with companies that range from startups to Fortune 500s. Brian also runs #LinkedInLocal events nationwide, and hosts the Next Action Podcast. Brian has been named a Google Small Business Advisor for 2016-present and joined the SXSW Advisory Board in 2019.