Why Virtual Events Make A Lot Of Sense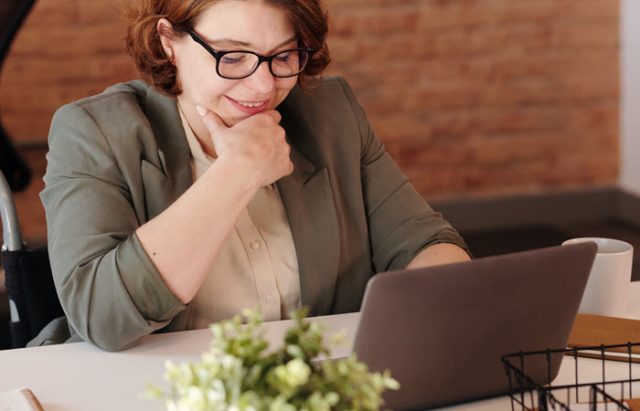 Are virtual events the future of events? Much of our lives has moved online, and going to a big event just doesn't seem appealing anymore. Work travel is always difficult and it's becoming more difficult. This means that all the huge events like continuing education seminars and conferences are going to be in trouble if they don't adapt. Virtual conferences can be just as engaging, if not more engaging, than in-person conferences. So why isn't everyone doing virtual conferences?
Big Conferences Can Be A Waste Of Time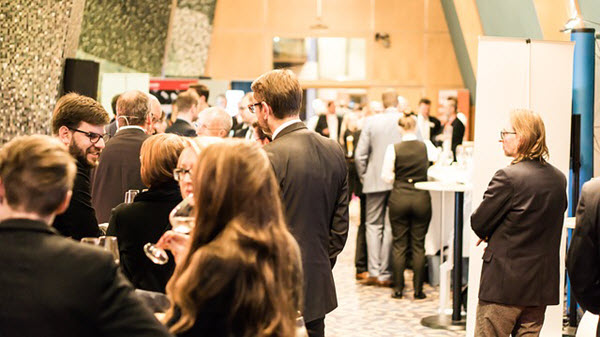 Going to a big conference can be fun and exciting, but how much value are you really getting from it? Oftentimes, huge conferences and events draw exhibitors and vendors from many different related fields. While you may be there to learn about specific developments in your own field, you often have to sift through about 90% content and exhibits that are not relevant to you.
This leads to a lack of engagement in the events overall because people scan the booths or scan the lectures, don't see much of anything that really applies to them, and then go to a museum instead after attending maybe one lecture. Not that it's bad to take in the local sights when you are at a conference, but if you can't get people to engage in the conference at all, what's the point?
Large conferences can be a boon to many businesses. These types of events add $1 trillion in spending to the economy each year, including airfare, space rental, hotel stays, dining, transportation, and more. But with big economic impacts come big economic losses when things go wrong. Some people derive a great deal of value from such conferences, but there's probably a better way to get engagement and more bang for your buck.
Going Virtual Isn't What You Think
Virtual events have been around for a long time, but no one has really noticed until recently. They are more than just Zoom meetings with a thousand tiny heads, too. Virtual meetings and conferences can have all of the major parts of an in-person conference but can be done in a way that participants engage with each other online.
With virtual conferences, attendees can fill out a profile that will be used to match them with the content that is most relevant to them, as well as to the people who would be most valuable to their networks. Attendees can experience lectures, panels, and group discussions virtually, and do so without having to leave their homes and offices.
What's more, 80% of those who attend virtual meetings and conferences say they are just as engaged, if not more engaged, than they have been in in-person meetings and conferences. While there are some things lost when you don't attend in person, you can still derive a great deal of value from a virtual event with lots of benefits to boot.
Benefits Of Virtual Events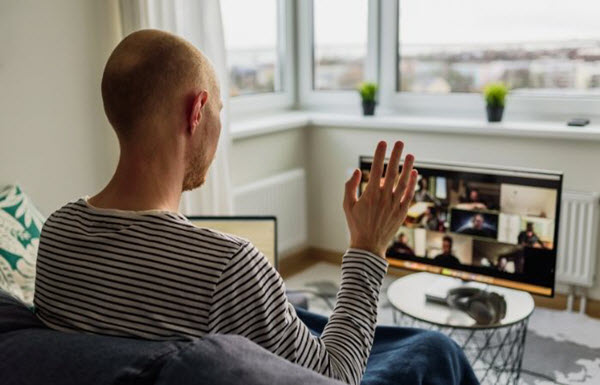 Think about how much it costs to go to a big summit or conference for work. There's the price of the tickets, which can often be in the thousands of dollars. Then there's the cost of travel, including airfare and ground transportation, which can also be more than a thousand dollars. Then you have lodging and meals, entertainment, and more. It can cost thousands of dollars to go to an in-person conference that might not even be totally relevant to your business.
Virtual conferences are significantly less costly than in-person conferences. The ticket prices are cheaper, but it's also more affordable for the organizers to put together, so they can often spend more on talent like keynote speakers. Events can be more focused on one area of a field rather than being a catch-all to draw the biggest crowd.
On top of all these benefits, virtual conferences can legitimately claim a much smaller carbon footprint than large in-person gatherings because most people don't have to travel to attend.
Are Virtual Conferences Here To Stay?
Now that we have easy access to all of the technology we need to make these virtual conferences a reality, more people are going to be choosing the ease and relevance of virtual events over the hassle of travel and the costs associated with in-person events. Learn more about the shift toward virtual events!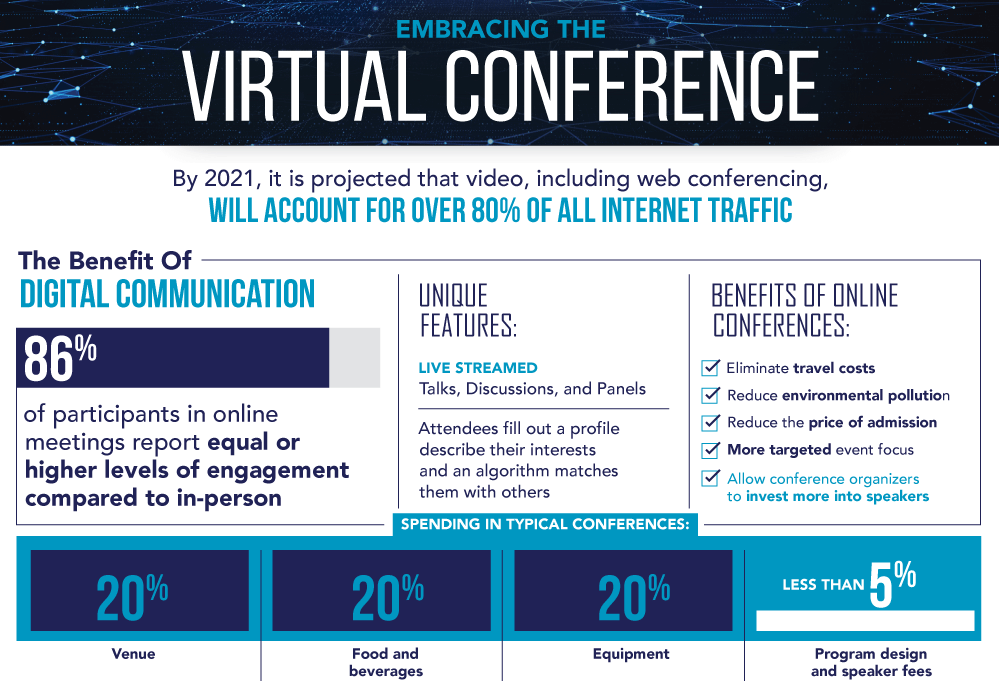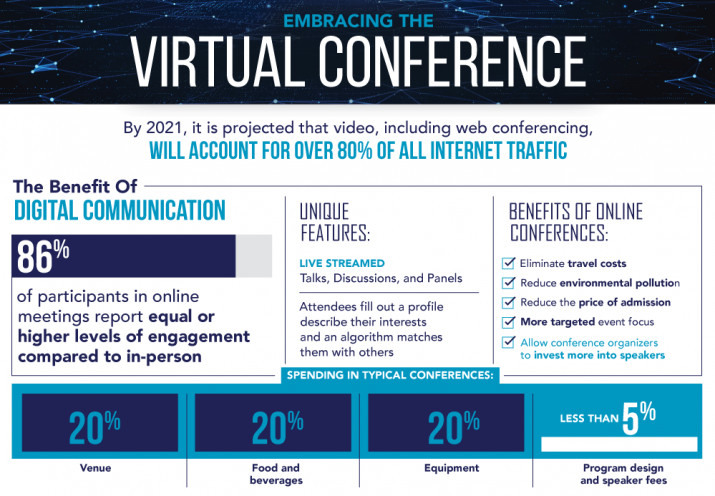 See Also: 5 Remote Collaboration Challenges and How to Overcome Them
Like this Article? Subscribe to Our Feed!
Brian Wallace is the Founder and President of NowSourcing, an industry leading infographic design agency based in Louisville, KY and Cincinnati, OH which works with companies that range from startups to Fortune 500s. Brian also runs #LinkedInLocal events nationwide, and hosts the Next Action Podcast. Brian has been named a Google Small Business Advisor for 2016-present and joined the SXSW Advisory Board in 2019.