3 Ways to Reduce Your Anxiety Before Going to Sleep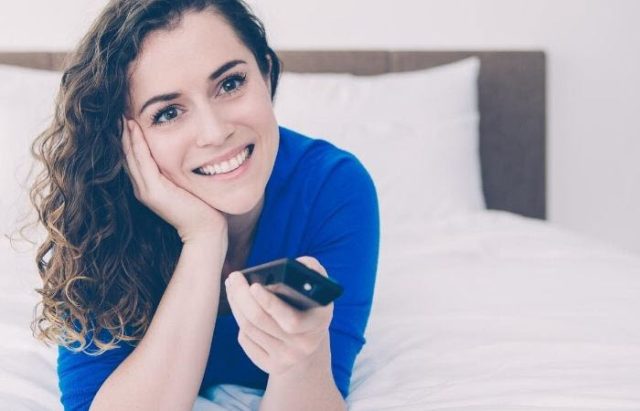 Having a lot of stress and anxiety is harmful for anyone during the day. Having a whirlwind of negative thoughts when you lay down to sleep is even worse! These anxious thoughts make it so difficult to get the sleep that your body and mind desperately need. My past experiences with living in unsafe neighborhoods and moving multiple times after eviction, have caused me to have negative and anxious thoughts every time I lay down to sleep.
After working on reducing my own anxiety for many years, I have found these three strategies help me fall asleep when I am having anxiety before bed.
Take a warm bath or warm shower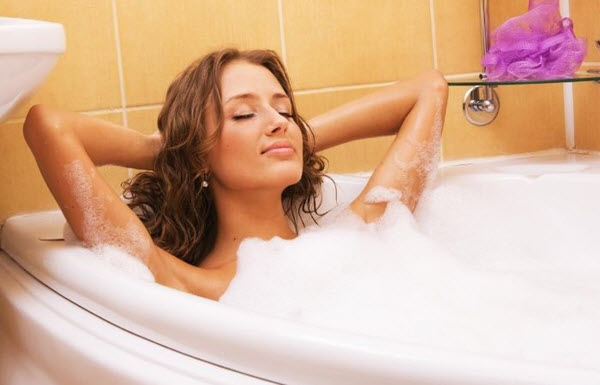 It is ideal to take a warm bath, but not all of us have a bath tub. I surely have had apartments that do not have the option to soak your stress away. A warm shower would do the trick as well. The warm water helps you relieve tension in your muscles and leaves you feeling fresh.
Set yourself up to relax by making the environment calm and peaceful. Create dim lighting with candles or a lamp. The bright lights of a bathroom can be overwhelming and prevent you from truly taking time to rest. Reduce the noise and turn off your phone. It becomes too distracting when my phone keeps ringing or notifying me about emails and social media. Allow yourself during this time to disconnect from those distractions and, let's be honest, worries.
Also, add some bubble bath, a bath bomb, or epsom salts for an aromatic bath experience. For a relaxing shower, use a fragrant soap or body wash. Take your pick from the variety of products that are meant to promote stress relief and good sleep.
Laugh
Find a way to add humor to your evening plans. Laughing has a similar effect as exercising. They both increase the flow of oxygen in your body and release endorphins to help your mind feel more relaxed. An activity that helps make me laugh is to watch a funny sitcom or one of my favorite stand-up comedy specials.
Another way to laugh is to call up a relative or good friend and remind them of a funny memory you two shared. It is so helpful to share a laugh with someone else. For instance, there are many memories from school years that my brother and I love to chat about.
If you prefer a non-screen option and do not want to pick up the phone, then dust off an old photo album and remind yourself of happy memories. Pay attention to the scenery and people in the pictures, trying to remember how you felt at that time. The hairstyles and fashion of your past will likely help you reminisce and laugh out loud.
Make a gratitude list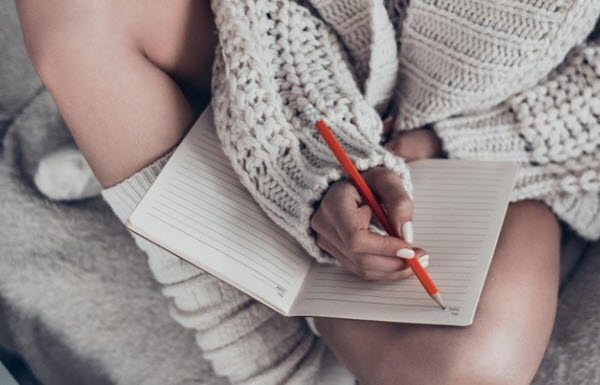 As you lay in bed, say the names of people and things you are grateful for out loud. It is helpful to close your eyes and visualize the faces of the people you are thankful for.
Imagine them feeling happy and fulfilled. Once you start with one person, it causes a waterfall effect and keeps going. You will find that it is easy to imagine many more people in your life that have been helpful to you.
Allow yourself to focus on these people and extend the list as far as you can go. Remember that all of these people and things that you are grateful for are real and true. Some of your anxious thoughts are not true but are actually worries about the unclear future. When stating this gratitude list out loud, you might notice that you start to smile and your anxious energy melts away.
In closing, those negative thoughts that come up at night might be for a good reason. However, anxious thoughts do not get to control how much you sleep. My sleeping patterns were impacted by worries and made me more tired and less focused at school and work. Reducing anxiety before bedtime can improve your sleep and increase your energy during the day. By releasing muscle tension, laughing, and reminding yourself of who you are thankful for, you can reduce your anxiety and enjoy your sleep just like I do!