Make Your Celebratory Table Special With Minimum Effort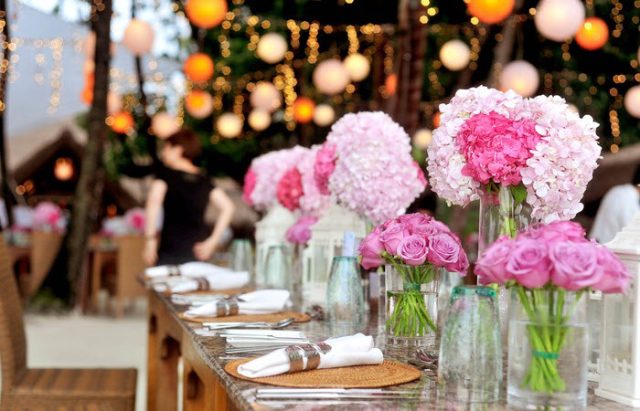 Got a special celebration coming up and want to make the best impression on your guests?
Whether it's a birthday, wedding announcement, Christmas or something else, the success of a celebration largely depends on one key thing- and it may surprise you. No, it's not the people, food, or even the atmosphere. It's the table.
That's right, your table.
The humble table plays a critical role in setting the scene and making a celebratory event go smoothly. Pay attention to getting it right and you'll have happy guests who will forever remember a great night. Ignore it and your party could fizzle out faster than a wet firecracker.
So, if you're planning to host an event and want to make it extra memorable, seal the night with these five tips to make your festive table special with hardly any effort. Thanks to the ideas below, you and your guests will be assured of a great time.
Keep it simple
Special doesn't have to mean showy. It can mean simple too.
In table setting, as in life, "keep it simple" is an important mantra. It can help you create holiday table decorations with a fresh perspective and without overcomplicating anything. Just keep things lean and clean.
A clean and clutter-free table will set the right tone for the night and start your event off on just the right foot.     
Centerpiece, centerpiece, centerpiece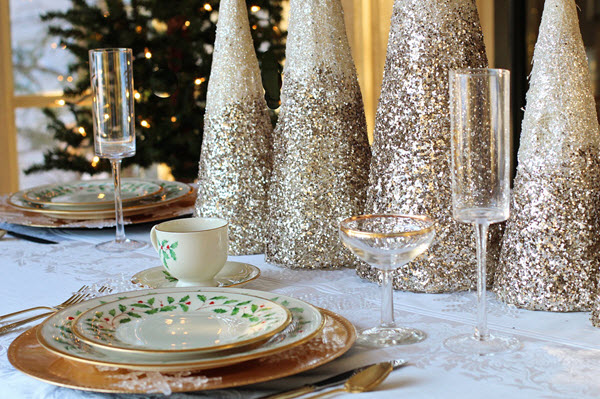 Apart from a clean table, you'll also need a good centerpiece. It will probably be the most visible element on it.
Everything flows from a table's centerpiece, so spend some time getting it just right. Try tailoring the centerpiece to the occasion.
Celebrating a wedding? How about displaying a lovely photo of the bride and groom? Valentine's Day? Get a nice vase and fill it with roses. Christmas? Pick up a gingerbread house from a local bakery.
A customized centerpiece is an excellent opportunity to highlight both your thoughtfulness and your sense of originality. Take advantage of it and your guests will absolutely appreciate it.   
The science of smell
What we smell can significantly impact our mood and outlook. It's the reason supermarkets bake fresh bread and brew coffee in their stores (and usually keep them right next to the entrance to woo shoppers the moment they walk in).
Although your goal here is not to convince your guests to buy something, employing scents can work wonders when it comes to lifting an event's atmosphere and ensuring everyone has a great time. Consider scented candles (but not ones that might compete with the smell of the food you'll be serving) and choose seasonal fragrances to match the event.
You can try citrus for spring and cinnamon for Christmas. For Halloween,  use pumpkin.
Seating on standby
Welcoming a large number of guests? You might find yourself stuck with a common problem: not having enough chairs for all of them.
If you want to make sure everyone can enjoy sitting around your celebratory table, go find chairs that you can use from the other rooms in your house.
However, to ensure those extra chairs won't clash with the ones already set up near your table, you might want to cover them in colors that match your tablecloth. You can also decorate them with sashes and bows to tie in everything to a single theme.
It may take a bit of effort and thought, but it won't go unnoticed.   
See Also: How to Choose the Best Table Linen and TableCloths
Go green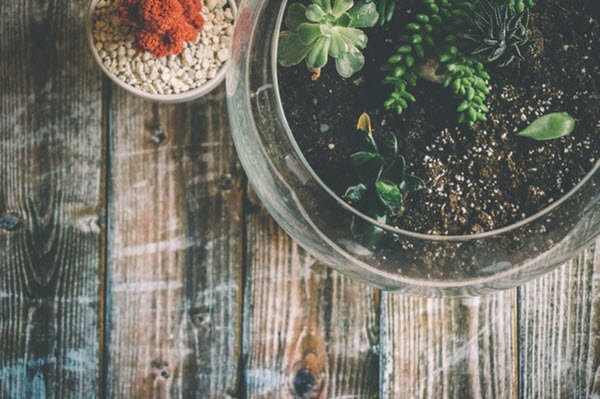 Everybody loves them some Mother Nature. The good news is that you don't have to keep her outside.
Inject natural, earthy vibes into your event by placing some greenery on your table. There's no need to turn it into a forest. A splash of fresh herbs here and a houseplant there can really work wonders and add some living zest to your event.
As well as being pleasing to the eye, plants and flowers are known to boost people's emotional state. This could help your guests have an extra fantastic time at your event.
For more tips and fun facts, have a look at holiday table decorations infographic below.
Like this Article? Subscribe to Our Feed!
"The world is a book and those who do not travel read only one page." St. Augustine. Passionate traveler, food lover and music enthusiast.