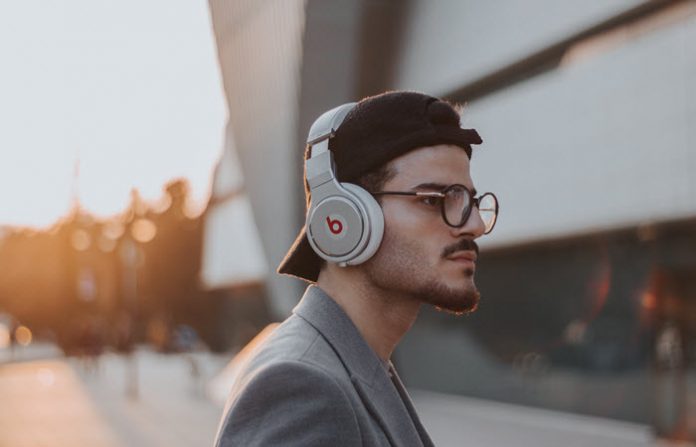 Headphones have become one of the most reproduced tech gadgets in history and our relationship with them will continue to grow as headphones evolve. It's assumed that Americans generally spend more than 32 hours a week listening to their favorite music.
If you do the math, that's about the same time a person would spend working full time.
Considering that, to have a set of headphones handy, regardless of quality, is a given these days. Headphones can be found at the dollar store, in luxury forms or even included as a complimentary item when purchasing a new cell phone. Saying this, analyzing the history of headphones is something essentially everyone can relate to, as there's no doubt in my mind a set had been around your ears before. Let's dig in.
The earliest trace of headphones dates back to 1895 in the United Kingdom.
To paint a better picture, this was a time where King George VI ruled. Along with this time came The Electrophone. Residents of the United Kingdom could order an electrophone to their home, along with a paid subscription where they can listen to live performances. These subscriptions cost around 5 euros per year.
Today, that would equate to roughly 631.14 euros per year (2018). As we are in the streaming era, of course, this would not be practical or appealing to most. However, this option would be more than 6 times the cost of a 2019 Spotify subscription.
Things picked up for headphones in 1910.
This was when Nathaniel Baldwin began hand-making corded headsets in his kitchen.
In fact, Baldwin sold his hundred pairs of headphones to the U.S. Navy. It eventually caused the Navy to purchase the manufacturing rights once demand grew too strong for Baldwin to continue developing headsets in his kitchen. The only stipulation with this manufacturing deal was that Baldwin could never increase the price of headsets sold to the Navy.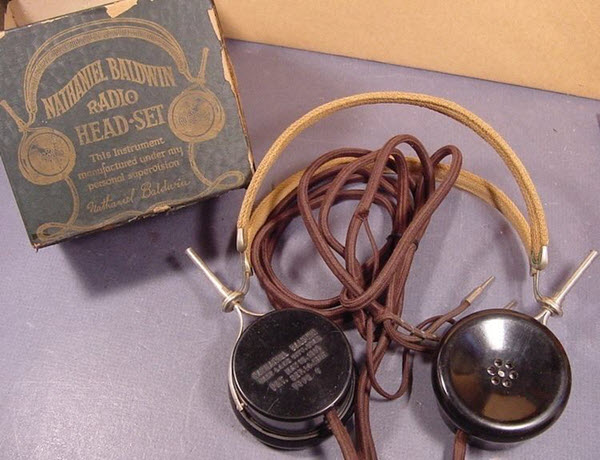 The Beyerdynamic DT-48 became the first dynamic headphones sold for domestic use.
In fact, the wired-model became so popular it was continuously produced for 75 consecutive years until 2012. Between this time, the Koss SP-3 stepped onto the scene, providing the first stereo headphones catering to an audience listening to more music than radio.
In fact, the HiFi headphones became extra famous among soldiers returning home. With the help of advertising from a range of celebrities, like the Beatles and King Kong, Koss remained on top of headphone sales throughout the '60s and '70s.
As we continue to journey down the timeline of the headphone, we reach a point where headphones intertwined with portable players. This was first seen in 1968, when the Sennheiser HD 414 used an "Open Aire" design. This allowed headphones to be more portable and lighter to carry, increasing their ease of accessibility.
These headphones were known to allow external sound to channel through them rather than isolating sound.
In 1979, the Sony Walkman became the first portable cassette player.
This ultimately changed the game for headphones, allowing music to be portable in a technologically stationary era. During this time, you could see people roaming the streets with their headphones, taking them to class, work, the gym or even on planes.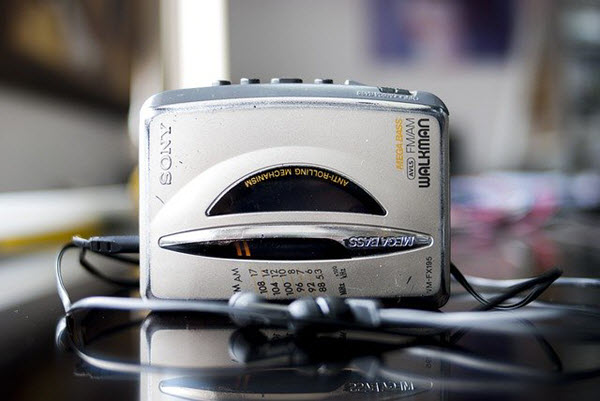 The Sony Walkman was so incredible because it was the first cassette player that allowed shared listening. This is because it had two headphone jacks.
Imagine that picture-perfect movie scene: the euphoric tension of young love after school or at a picnic, when a lover offers to share the sound of music. This led to a boom in lightweight, inexpensive headphones, as the last thing you want is to have a portable music-playing device with bulky headphones to lug around with.
The invention of the compact disc (CD) came in the 1990s.
Portability was monumental for the music realm because it made music and headphones universal. This was a fast-paced era, with quick changes that provided a variety of listening options through the use of MiniDiscs, MP3s, and more. Music took a major shift, becoming associated with artists, rave culture, and DVDs rather than its previous purpose for ensuring privacy.
The implementation of Bluetooth and wireless headphone capabilities around the late '90s and early 2000s.
That leaves us where we are today: Monster Beats By Dr. Dre and the latest cultural phenomenon AirPods.
55% of people use their headphones regularly. Some use the device for privacy or isolation while others use it to reduce interruptions. There are people who use headphones for increasing focus.
The history of headphones is multi-faceted and their use is ultimately up to the user. Continue reading the infographic below as it explains not only how we got to where we are today with headphones, but also why people use them and how they help.
See Also: How To Choose Headphones That Best Suit You


Source: Rave Reviews
Like this Article? Subscribe to Our Feed!
Brian Wallace is the Founder and President of NowSourcing, an industry leading infographic design agency based in Louisville, KY and Cincinnati, OH which works with companies that range from startups to Fortune 500s. Brian also runs #LinkedInLocal events nationwide, and hosts the Next Action Podcast. Brian has been named a Google Small Business Advisor for 2016-present and joined the SXSW Advisory Board in 2019.