How to Start My Healthcare Mobile or Web App?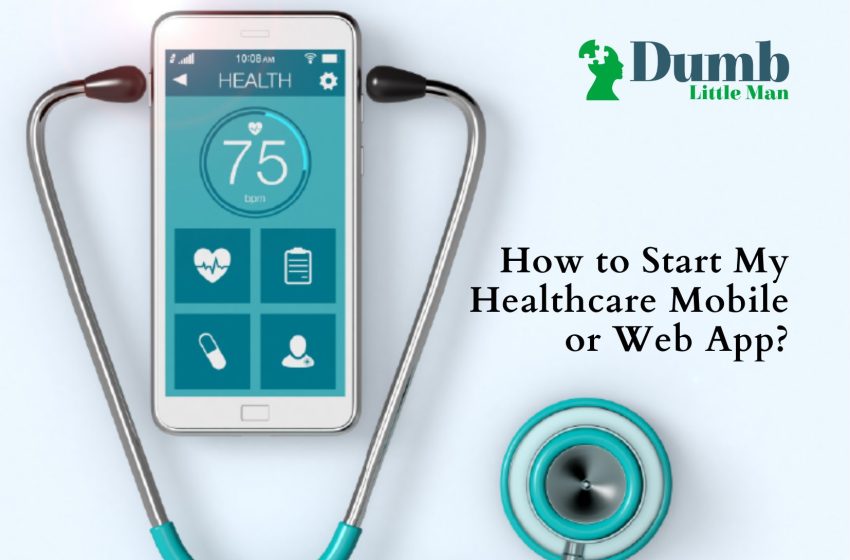 As we all know, modern technology has covered the way for all the basic human needs, including health. Constructing a healthcare app with the help of professional knowledge can save lives. After listening to all this, a question must be arising in your mind that "How to start my healthcare mobile or web app?"
So, here comes the answer to this question. Building a mobile healthcare application needs adequate knowledge and attention towards health and technology. To have your health and fitness app, you need to be aware of health & fitness app development services. The below section describes the possibilities of starting a healthcare business. Readout all the information carefully and then start your fitness journey.
What Are The Essentials Needed For Healthcare Mobile App Development?
For Healthcare Medical Software, you have to decide the type of app you want to build. For example, if you wish to build a patient monitoring app, you should focus on whether the app is keeping an eye on the patient's condition and progress or not.
In today's busy life, everyone is trying to focus on their health and body. And with the help of these apps, people can grab healthcare services on the tips of their fingers. These apps can help patients, during emergencies, to contact their doctor. And also make it easy for doctors to remotely access their patient's health by monitoring their progress and providing real-time guidance.
Different Kinds of Healthcare Applications in the Market
The healthcare market is full of solutions that are making things easier for users around the globe. The healthcare industry and technology have been growing together for years. Some of the most dominant solutions in the market are:
1. Medicine Delivery Application
Medicine delivery applications have extended assistance to patients during the COVID era. It was in trend even before that, but the last two years have seen a great demand for these applications. A lot of local stores have entered the market offering medicines in a few clicks without going out.
2. Hospital Management Application
Another important factor that works in the market is the hospital management solution. These applications manage the details of the patients, diseases, doctor duties, test records, in short everything that the hospital deals with.
3. Patient Monitoring Application
These applications take care of the patients. They can be integrated with wearable devices or can be fed data manually to check the health conditions of the patients.
4. Doctor Appointment Application
These applications help you book a visit with the doctor without standing in long queues. You can always look for assistance from the experts to make sure that the solutions are interesting and engaging.
5. Lab Information Management Application
This is another application that makes it quite easier for patients and doctors to keep a record of medical history and test reports. LIMS affirms that your patients have their reports recorded at a place and are even reminded of regular tests.
Simple Steps to Kickstart Your Development On Healthcare Apps:
Nature of fitness app
Healthcare app developers.
Providing superior healthcare app development services.
Offering responsive healthcare mobile app development.
1. Nature of fitness app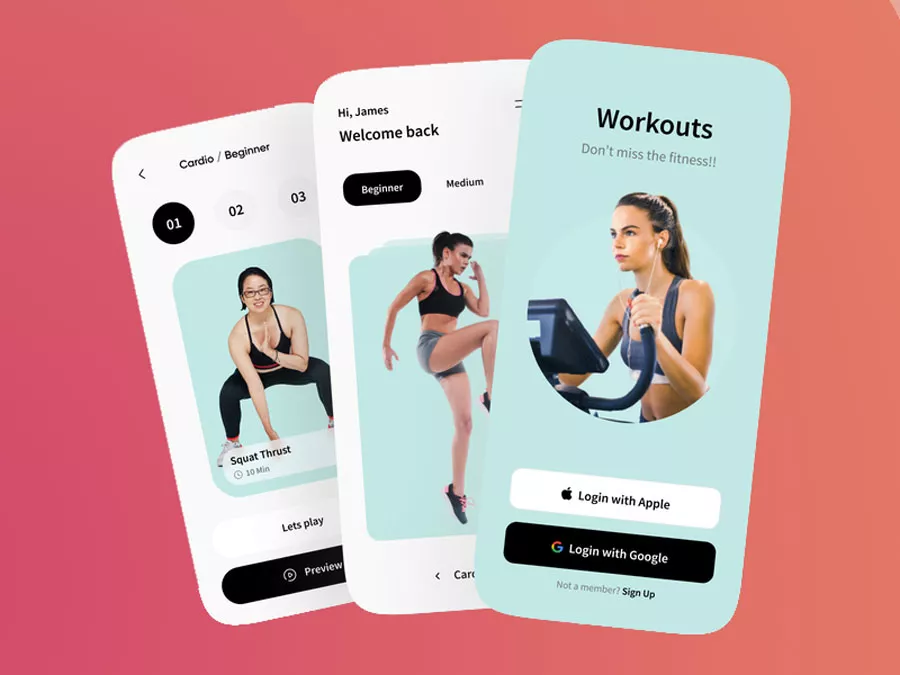 Before developing the application, you must have decided "what type of fitness services you provide?" Here are some of the facilities that you can provide through your healthcare app:
a) Training and workout
b) Branded fitness club apps
c) Diet and nutrition
d) Wellness apps
Let's take a closer look:
Training and workout
This type of fitness app includes excellent workout plans and videos. In this category, the app should be able to adapt to the user. For example, it should create an individual planning chart regarding the training and workout, depending upon the goals and initial data.
Branded fitness club apps
Professional Fitness clubs and Gyms use these types of apps for better integration with their clients.
Diet and nutrition
The nutrition-related mobile app is also essential because it helps to calculate calories, tracks the progress of the user, and provides tips on supplements and nutrition.
Wellness apps
This category includes meditation, yoga, and exercise applications – most of the time, these apps post videos and photos regarding yoga and exercise techniques.
2. Healthcare app developers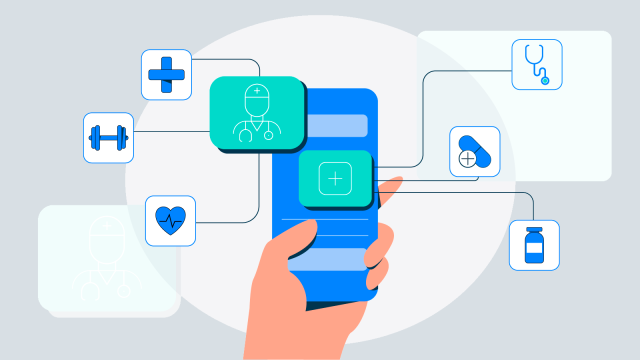 Once you have contemplated what type of app you will build, the next step is finding experienced healthcare app developers. Like most industries, the healthcare industry has also undergone a rapid transformation, resulting in advancements in technology.
In today's world, the number of smartphone users is increasing day by day, and the number of medical applications is also increasing. So in this competitive era, we have to build a team of experienced healthcare app developers to build a perfect healthcare mobile application.
According to the experts, by 2025, the global medical app market will have tremendous growth. So if you are interested in creating a mobile healthcare app, this is the time you should invest your time and your resources.
3. Ensuring superior healthcare app development services
In our past decades, app developers successfully delivered over 1.85 billion apps till today. And in today's era where health is a crucial part of human life, the developers have the responsibility to offer significant possible services and the best possible user interaction to their clients of healthcare app development services.
4. Healthcare mobile app development
The current technological trends for mobile healthcare applications put more emphasis on analysis, creativity, and solutions. A system that can help both doctors and patients at the same time. If you are willing to build your app, it is the exact phrase to start investing in the resources. Here is something that can be of great help to you:
Lookup for a business (healthcare) idea
Analyze the other medical start-ups
The legalities you need to work upon
Development company and the best developers
Final Thoughts
So this was about how to kickstart healthcare app development for mobile or websites. It will help in many ways and the users can be more confident about health statistics. There are many facilities like medical services, hospital services, electronic health records, and insurance claims that are being done via apps only.
Healthcare mobile app development fulfills many purposes these days. It not only helps doctors to get acquainted with the highest patient ratio but also helps patients to get the best medical assistance at home only.
Like this Article? Subscribe to Our Feed!