Gardeners Have the Secret Sauce for Goal-Setting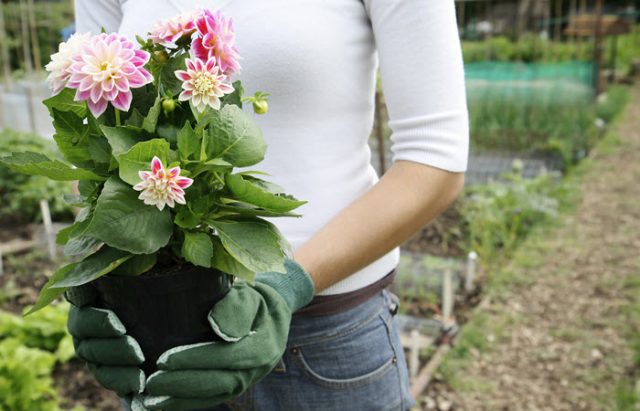 Nine percent. That's how many Americans follow through with their New Year's resolutions. People see the beginning of each year as a chance to start over and strive to be the best version of themselves. So why do so many pull up short of the finish line?
In my experience, it starts with how we attack goals. Like most people, I used to jot mine down without considering how each specific one contributed to improving my whole self. That all changed after chance encounters with two books: James Allen's "As a Man Thinketh" and Rock Thomas' "The Power of Your Identity." Allen likened people's thoughts to a garden that needs to weed out bad ideas and nurture the good ones. Thomas, meanwhile, believes life is made up of eight gardens we should care for regularly. Both immediately took my mind to goal-setting.
Where Should We Start Digging?
In my book "Wealth Can't Wait", I use gardens as a metaphor for maintaining balance when setting goals. We talk about how gardens die if we just leave them to fend for themselves; they depend on attention — as well as water and light — to survive.
Goals also require attention and accountability. Fleshing them out, categorizing them, and diving into them headfirst can produce results that yield the magnificent, fully lived life you want to lead.
Before we start to plant, we need to diagnose where growth is needed. When applying this concept to my own life, I decided to get my hands dirty inside these eight gardens: family/relationship, spiritual/contribution, physical/nutrition/health, intellectual/education, lifestyle/adventure, environment/tribe, personal financial, and business.
Why these areas? Because the idea is balance. Most people can rattle off a bunch of goals, but you might have one tied to health and five tied to your job. Designating categories such as family, intellect, or finances as gardens in need of equal maintenance eventually produces balance everywhere.
By placing each goal in the relevant garden, neglected plots come into focus. Should your successful career come at the expense of your health? Should the 20 years spent building wealth to care for my family mean more than the 50 years I could spend doing it by paying attention to my health and wellness?
Of course not! Sometimes, there's an all-or-nothing mindset with resolutions and goals in general. The key to making them last is to think about not only what you want to sprout from your garden, but also the best means to inspire growth.
Here's how to do it:
Plot the layout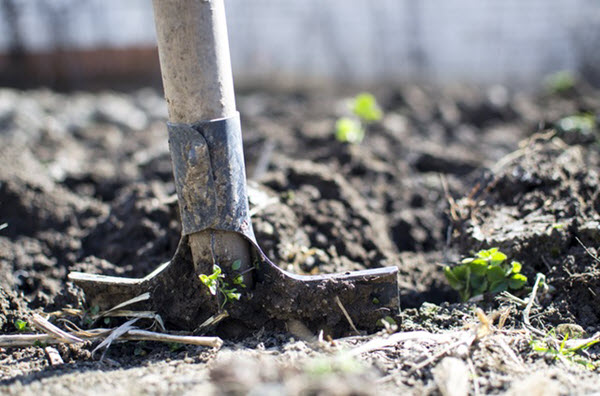 Relax, take a breath, and go sit down somewhere. Spitball some ideas of what you'd like to achieve instead of labeling it as some kind of "goal-setting session" in bold, all-capital letters.
Make it fun. Brainstorm and record what you're passionate about. Next, write down what it is that you need to do. You might need to spend more time with your family or improve your diet.
Print and post the goals where you can see them on a regular basis: on your screensaver, on your iPhone, on the mirror in the bathroom, or on the refrigerator. Ingrain them into your psyche.
Talk to fellow green thumbs
Your list of goals may be 15 to 30 items long. Pick gardens that line up with your lifestyle. Then, place each idea in a specific category.
Afterward, share with others. Rap with colleagues and friends. Pick one another's brains. You might take one of their goals, or they might take one of yours. Either way, someone gets inspired and a life gets enriched.
Use every inch of dirt
Don't waste an inch of your fertile ground. Find gaps where you might lack goals and areas that are too crowded. Too much in your finance garden? Incentivize yourself by planting more seeds in your lifestyle garden.
Success requires motivation, which often comes from being kind to yourself. Gaps in any garden are a red flag. Script your own life, and start asking questions. What would I like in this area? Why do I have scarcity there? These queries can help you determine how best to use your garden.
See Also: 4 Sure-Fire Ways to Motivate Yourself to Reach Your Goals
Tend to your seedlings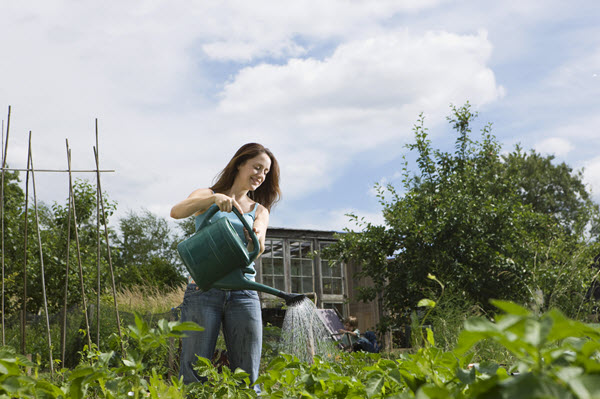 Finally, make sure you review your life against your goals on a regular basis. Check things off when you finish them, keep your template or checklist handy, and don't neglect it any more than you would one of your gardens.
This checklist shouldn't be static. It should be constantly evolving. Goals should disappear when achieved and be replaced by new ones, just as early snowdrops and crocuses are replaced by lilies, tulips, and hyacinths.
See Also: How to Set Personal SMART Goals To Succeed 
Many of us strive for something shiny and new at the start of each year. Give your resolutions the forethought and care they need. That way, when you plant your gardens' seeds in the cold winter months at the start of the year, they can mature into something to admire as the calendar continues to turn.
Like this Article? Subscribe to Our Feed!
David Osborn is an entrepreneur, public speaker, and author. He is a principal franchisee of Keller Williams, the 19th-largest real estate company in the U.S., which grossed more than $5.2 billion in sales in 2015. A firm believer in the principles of knowledge sharing and giving back, he regularly speaks and teaches on entrepreneurial accountability and contributes to causes such as cancer prevention and clean-water well building with nonprofit organizations.